Good Thursday, everyone. Frost is showing up this morning across much of central and eastern Kentucky and this is the opening act for what's ahead. A winter looking system on Friday will usher in historic cold by Saturday morning, with some areas potentially with the coldest May temps ever recorded.
Our day starts with temps in the 30s for many, but ends with readings in the low and mid 60s, which is still well below normal. A mix of sun and clouds will be noted with a small threat for a shower going up…
The Friday storm system continues to roll eastward across the lower Ohio Valley. This brings a cold rain for many areas and that rain may be heavy at times. The question is still on whether or not we can get some flakes out of this somewhere across Kentucky. The NAM is still going all in on the threat for a quick switch to wet snow late Friday…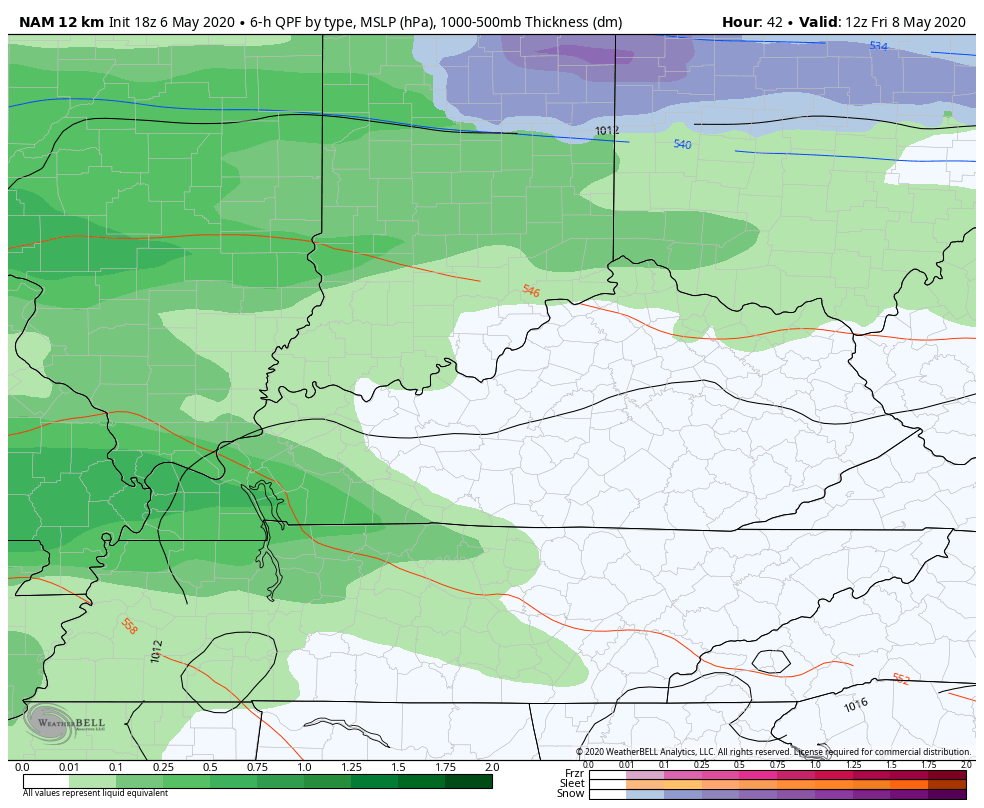 The European Model says, not so fast! It keeps most of this in rain form, but it does have a few flakes at the tail end across the mountains in the southeast Friday evening…
This sets the stage for a hard freeze Friday night and early Saturday morning. Temps should drop deep into the 20s and could reach the coldest numbers we have ever seen in the month of May…
GFS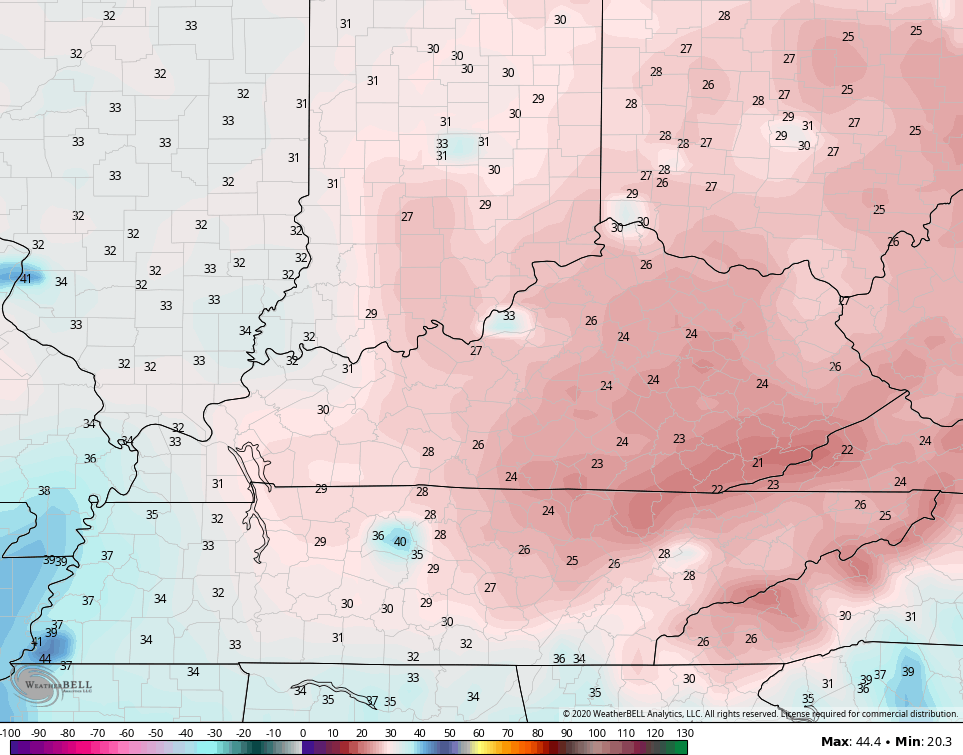 EURO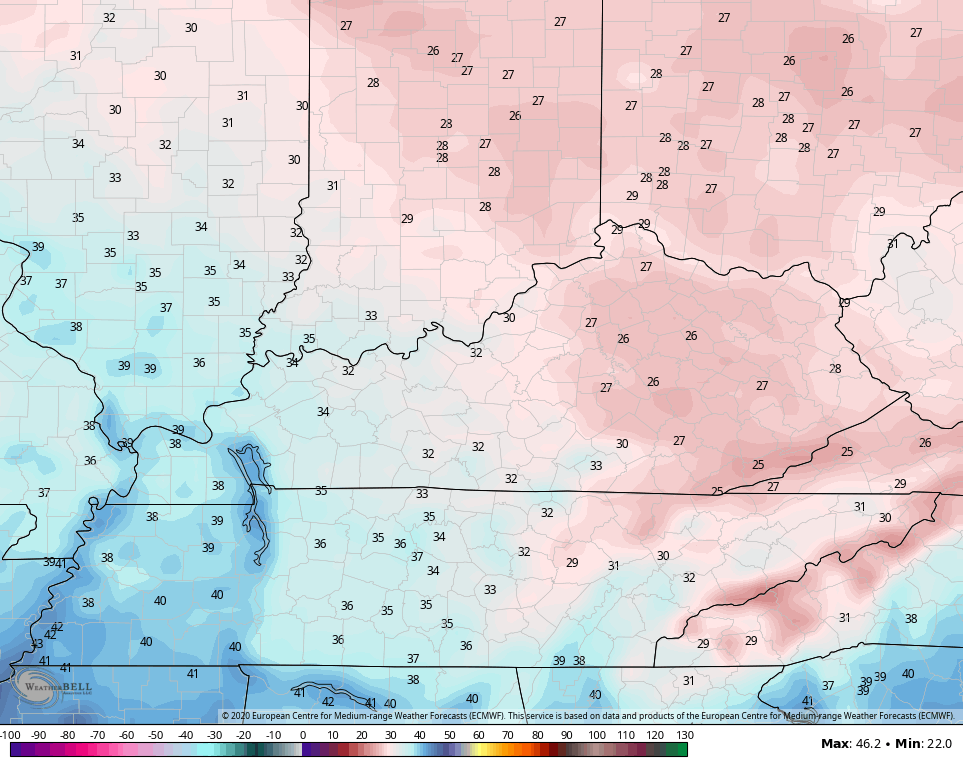 Temps by Sunday morning won't be as cold, but should still give some areas a light freeze with another frost for many.
Clouds will increase Sunday with late day rain arriving…
Another frost or light freeze threat comes in behind that early next week. By the second half of the week, the pattern flips to much warmer as a ridge develops across the eastern half of the country. That looks to carry us into the following week…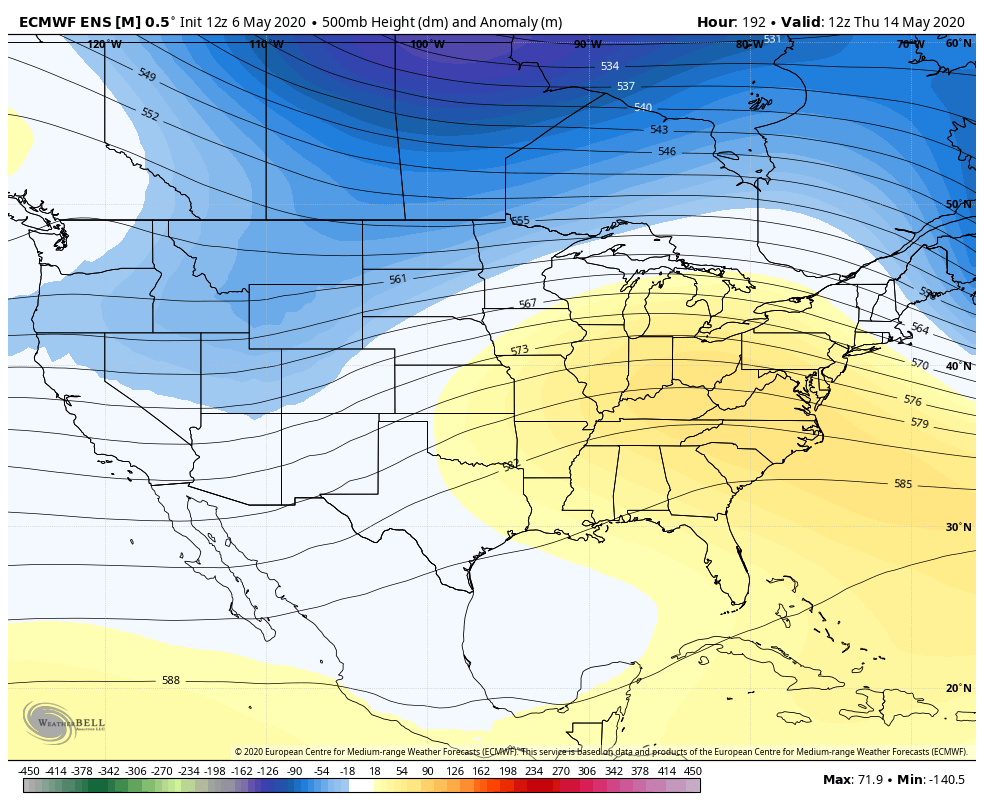 A warm and stormy pattern should unfold for the second half of the month. There is also some indication the tropics come to life a little earlier than normal. That's been a thing for several years now.
Enjoy your day and take care.