Good Thursday, everyone. IT'S WARM OUTSIDE TODAY!!!! I feel like climbing to the top of the WKYT-TV tower and screaming that to the world. 🙂 This warm air is settling in through the weekend as humidity levels also increase, leading to the potential for a few rounds of showers and storms.
Temps today are in the upper 70s to low 80s for highs. Southwest winds are going to be cranking and there's the chance for a storm or two going up…
Temps are in similar fashion for Friday as we get a little better shot for some storms going up. The threat for a few storms will take us into the weekend as temps continue to take off. The numbers may reach into the low and middle 80s…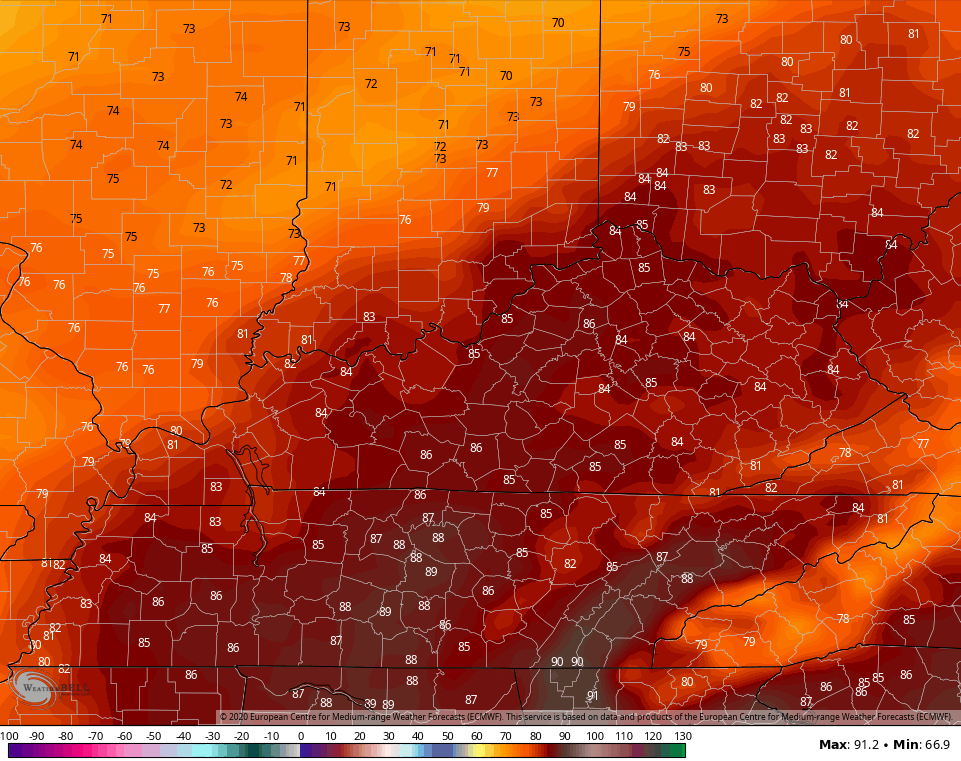 The best threat for storms will come from a cold front inching in here by Sunday night and Monday. At any point through early Monday, storms could be strong or severe…
At the same time this is happening, a tropical system may get cranking off the southeastern seaboard. This is the early season development I said to watch for and it's something we have been seeing more and more frequently of late. The National Hurricane Center shows the area of interest…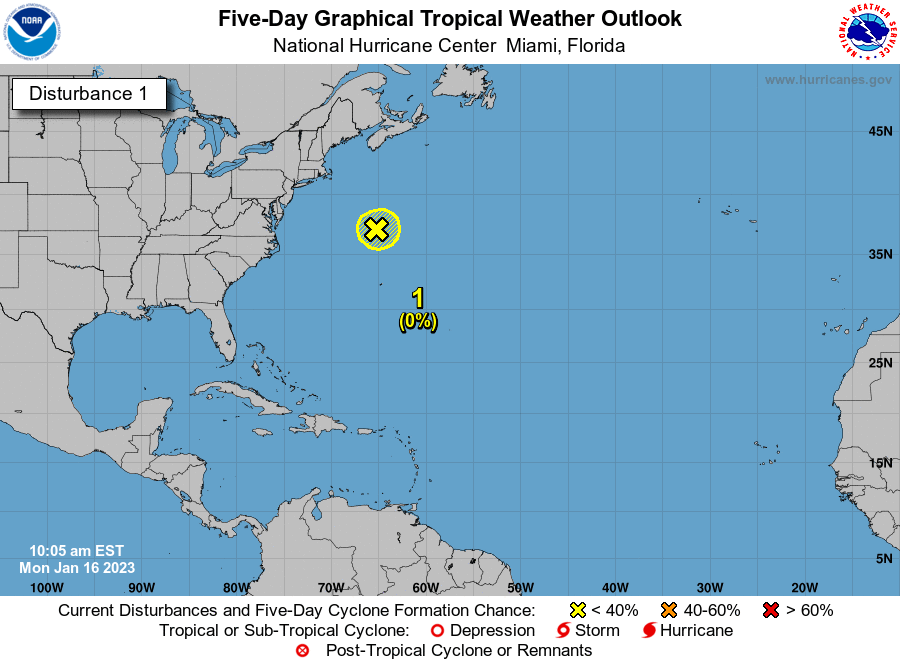 With the system working through here early next week, there's a chance it absorbs that into a major east coast storm that lingers a while…
If that's the case, our numbers would come down a little for the middle of the week, but would rebound quickly by the end of the week into Memorial Day weekend. That's when some 90 degree thermometers may show up.
Make it a great day and take care.