Good Thursday, folks. We continue to track the high water potential across areas of eastern Kentucky today, but the focus going forward is on warm and stormy. This is a pattern that kicks into high gear for the upcoming Memorial Day Weekend and lasts into next week. As this is happening, cooler changes look to be taking shape to end the month and begin June.
Let's begin with the flood potential out there today. The threat for flash flooding is with us across eastern Kentucky, where an inch or two of rain is possible through today…
Here are the current warnings out for the region…
Your radars are here to track today's action…
The upper low begins to finally pull away on Friday as warm and humid air presses in from the west. This brings temps in the 80s for us through Memorial Day, but this is going to bring rounds of storms back in here…
Some of those storms may be strong through early next week and could drop enough rain to cause local flash flood issues.
The warm and stormy pattern takes us through the end of next week, but there are indications of a big time cold front arriving to end May. Look at the temp anomalies from the EURO…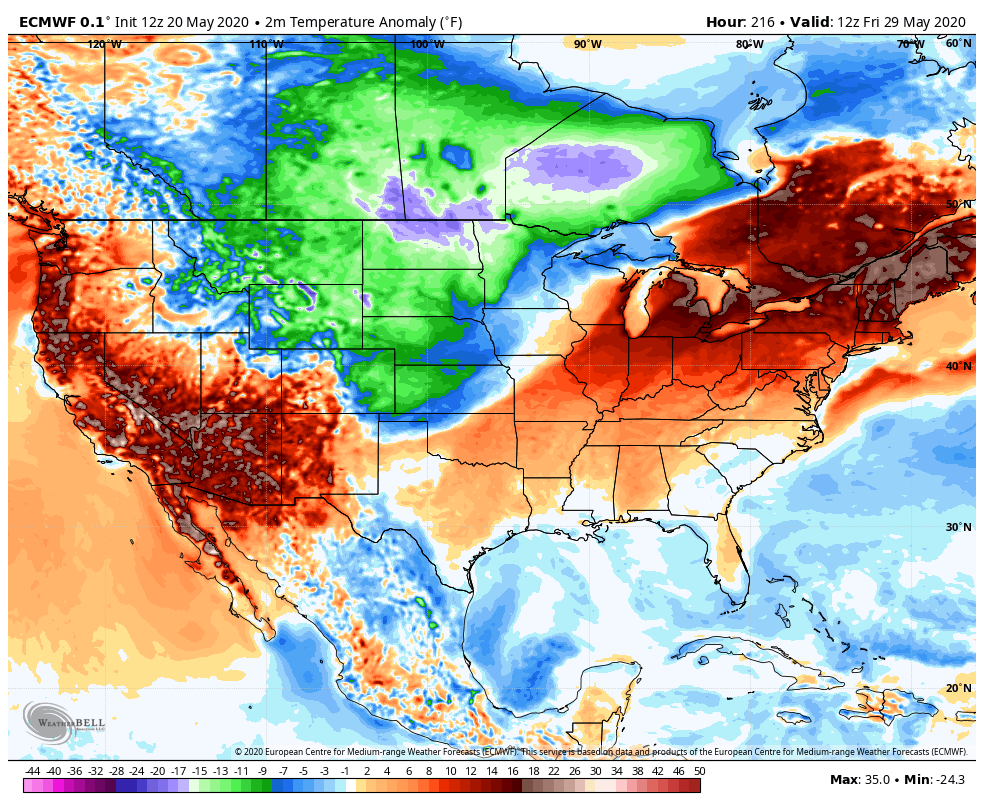 That could introduce a cooler than normal start to June and the GFS is also on board. It's showing well below normal numbers for the first 5 days of the month…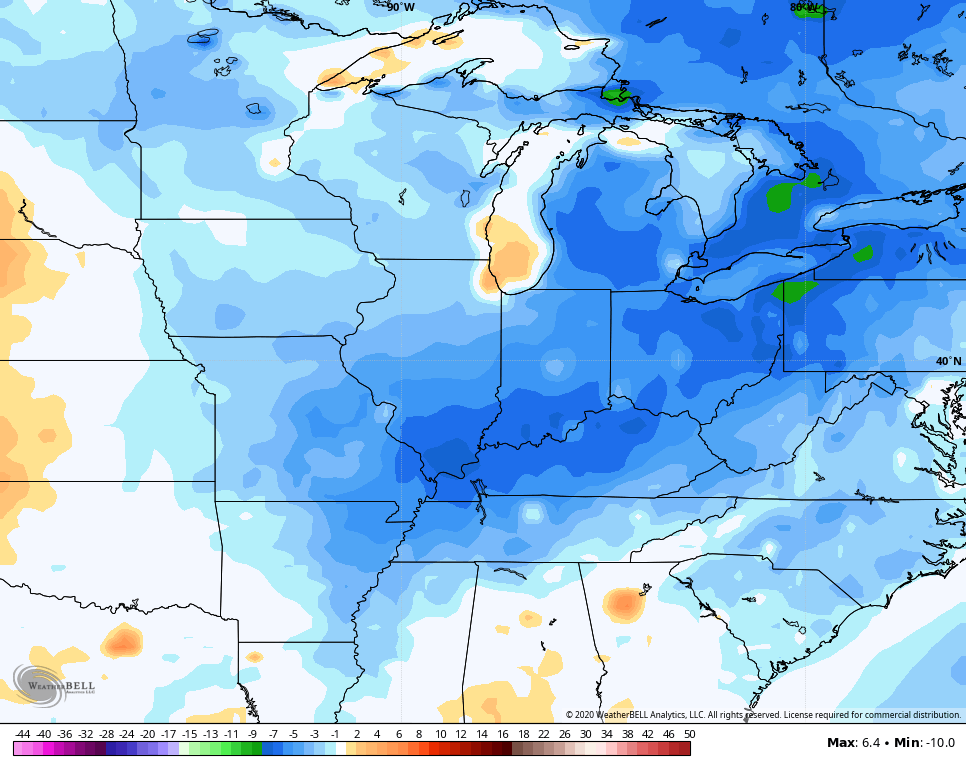 2004, anyone?
Make it  a great day and take care.