Good Saturday to one and all. Steam and some storms are on the weather menu for our Memorial Day Weekend as our pattern takes on a summer look and feel. As a matter of fact, this looks to hang tough into the final week of May before changes blow in to start Meteorological Summer on Jun 1st.
Let's begin with today and hit the fast forward button.
Humidity levels continue to increase as temps reach the 80s for most of the state. Obviously, this will lead to an increase in the sweat factor for those outdoor activities. A few clusters of thunderstorms will move across the state, but this isn't going to be all day stuff by any means. A few could be strong or locally severe. Here's today's Severe Weather Outlook from the Storm Prediction Center…
Here are your storm tracking tools for the day…
The storm threat continues into Sunday and Memorial Day, but we will also be seeing a lot of dry times. Don't cancel anything outside, but have a backup plan to be safe. Now, any thunderstorm that goes up could be strong and put down enough rain to cause local high water issues.
For Memorial Day itself, the combination of high humidity levels and temps in the 80s could give us a heat index topping 90…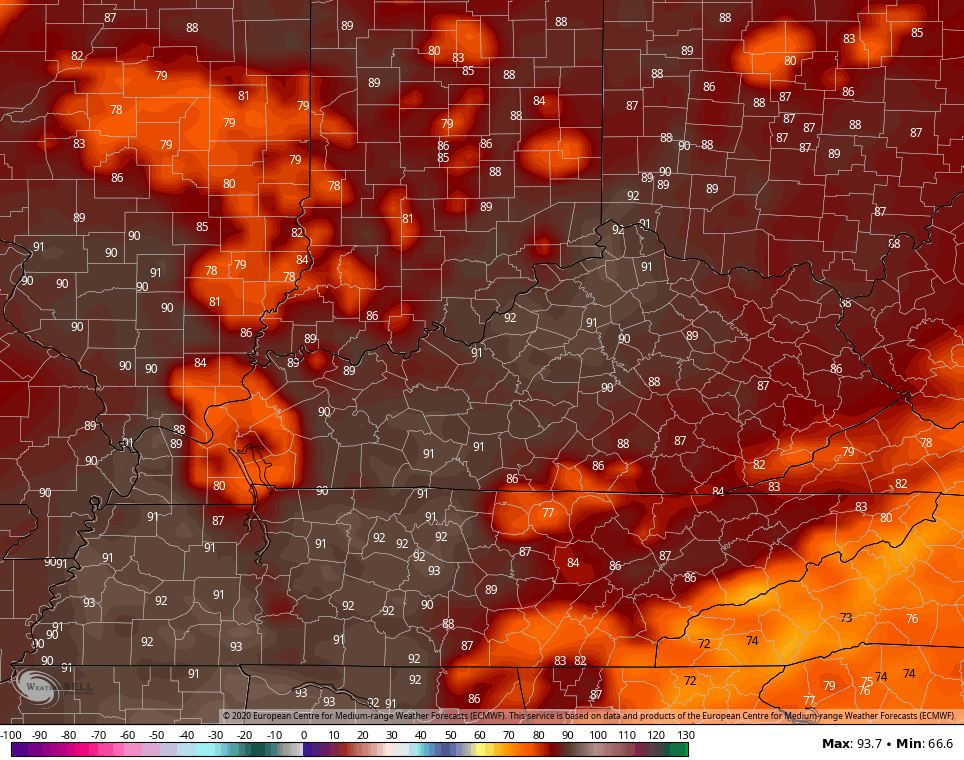 The same pattern looks to take us through the rest of the week as we get ready to close out May.
The beginning of June still looks cooler than normal, but the Ensembles are now disagreeing on how long that lasts. The GFS Ensembles…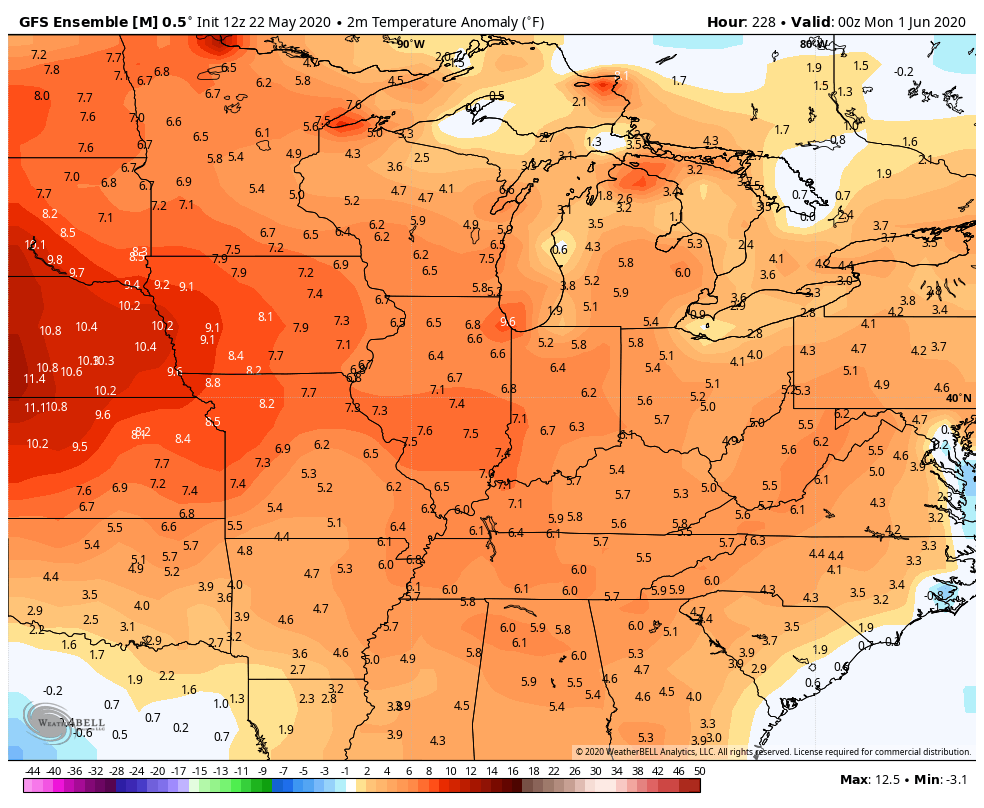 The EURO Ensembles quicker in turning things warmer…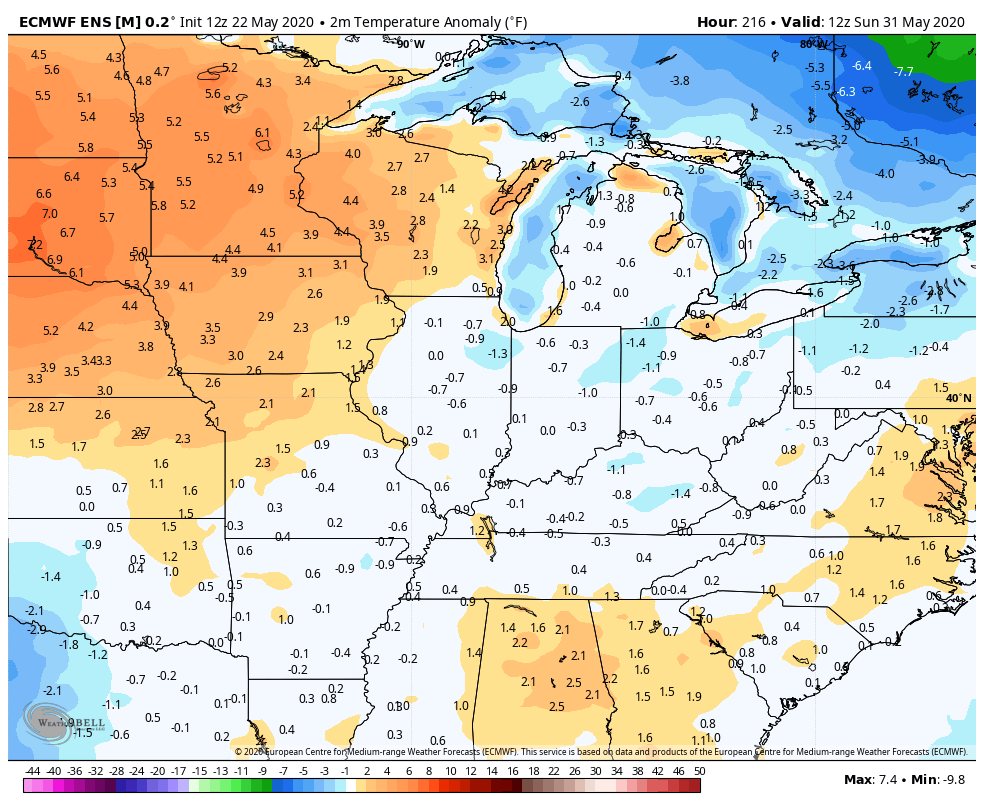 This is going to be an interesting battle and one that may shed some light on the summer ahead. The pattern has been skewed cooler than normal the past few months for the first time in years. The warm waters in the Gulf suggest a very warm and humid summer around here.
Have a great Saturday and take care.