Good Sunday, everybody. The first weekend of June is wrapping up with a better brand of comfortable air pressing into the region. This won't last long as Tropical Storm Cristobal comes ashore in Louisiana today then helps alter the entire pattern this week into next week. Some honest to goodness cool mid-June temps are just ahead.
The air across Kentucky today is much more comfortable than what we've been seeing, so enjoy it.
Cristobal is a very spread out storm and will throw some clouds into our region late tonight into Monday. The expansive circulation with this storm shows up well on Satellite…
The latest track on this continues to take the what's left of the storm just to our west…
Our exclusive interactive radar features live storm chase cams, so take it for a little trip down to the Gulf and watch the storm…
As Cristobal's remnants pass just to our west late Tuesday into Wednesday, this will merge with a strong cold front dropping in from the northwest…
The storm itself will bring some big winds with it as it lifts up the Mississippi Valley into the Great Lakes. Some of that wind shows up across the western half of the state…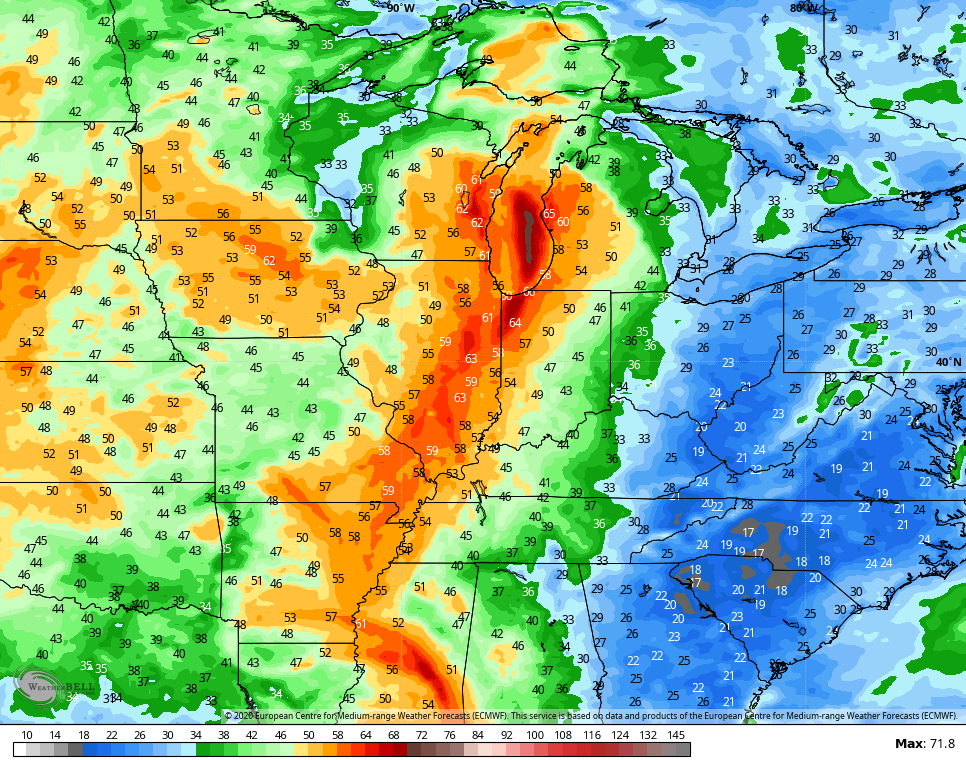 As the front moves through here, it may touch off strong to severe storms to the region Tuesday night into Wednesday.
Temps may reach the low 90s ahead of the front on Tuesday, then come way down late Wednesday and Thursday. Another front then drops in on Friday and that allows for temps to tank for the weekend into early next week. Look how far below normal the models take our temps…
Record lows may be challenged with this setup next weekend into early the following week. Bring. It. On.
Have a great day and take care.