Good Thursday, folks. We are rolling toward the 4th of July holiday weekend with steamy temps setting up shop across the region. As we get into the weekend itself, we are likely to track a few scattered thunderstorms. Basically, it's typical July weather here in Kentucky. 🙂
As always, we begin with what's shaking out there today. Temps are deep into the 80s with a mainly dry sky. Notice I say mainly dry because there's still a small chance for a shower or storm, especially in the west and south. Here are your radars for the day…
Temps by Friday range from the mid 80s to low 90s across the state as we keep the mainly dry sky. Those temps look to hang tough into the 4th of July weekend and should take us through much of next week. Isolated storms will go up over the weekend, but that action may increase a bit next week.
The next 7 days worth of rain from the GFS picks up on this…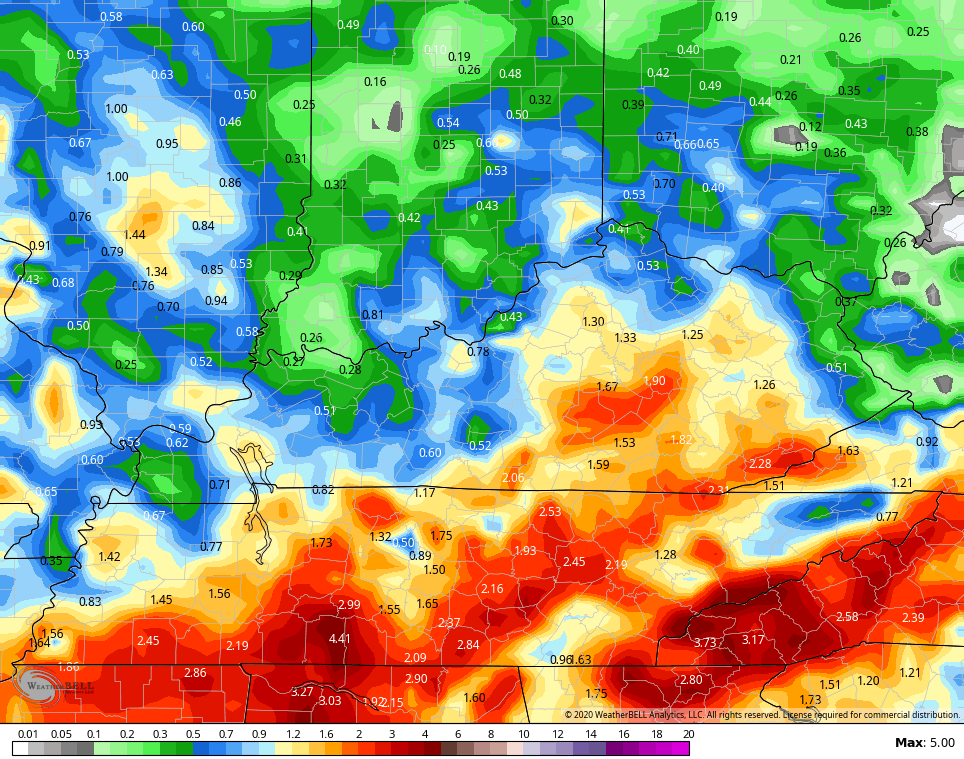 The overall setup through the second week of July looks warmer than normal around here and for much of the country.
The heat ridge to our north in the coming days will head west and flex some muscle. The setup may also lead to ridge running clusters of storms…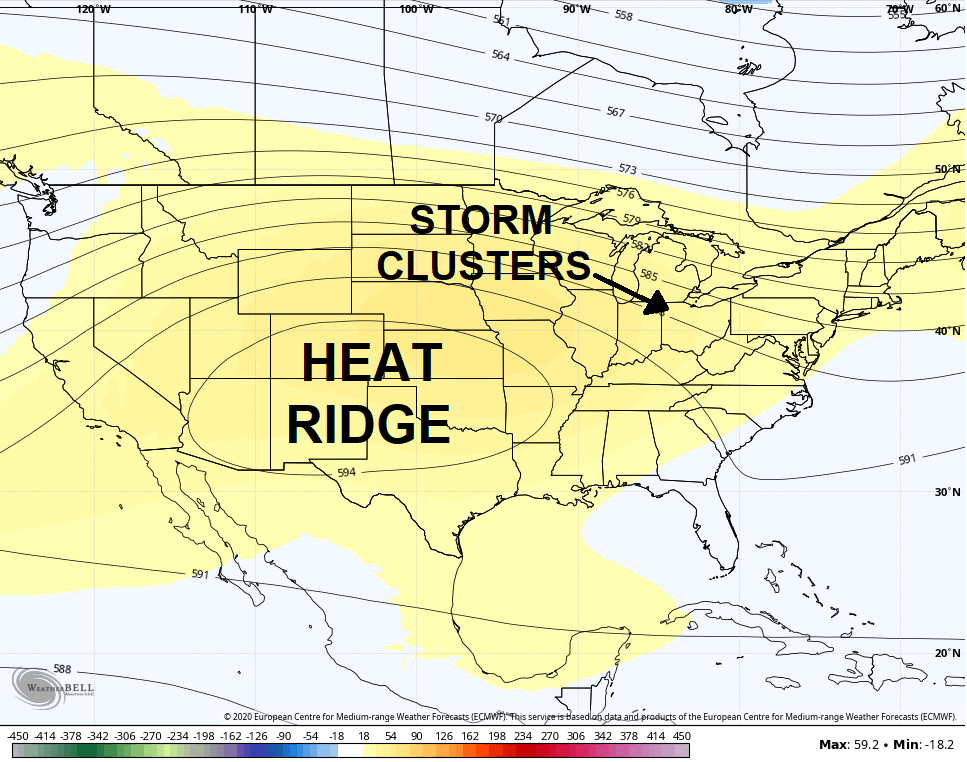 That ridge may continue to head west later in July, allowing for more troughs to dig into the east.
Have a great day and take care.