Good Friday, folks. It's a day more typical of the middle of November than the middle of October as the coldest air of the young fall season finds the bluegrass state. This is leading to some frost in the west and central this morning, but widespread frost and a light freeze are on the way for everyone tonight. Green Thumbs are on high alert as frost will be on the pumpkins.
Highs today are generally in the 50s after starting out with a wide range in temps. Areas of the east will have clouds around, keeping temps in the 40s this morning. A few showers may even linger…
Western Kentucky and parts of central Kentucky will be deep into the 30s and I won't be surprised to see a few upper 20s in the west.
Tonight is when we say goodbye to the growing season across the board. Lows reach 30-35 for many with some pockets of upper 20s showing up.
The rest of the day will feature gorgeous fall weather with highs from the upper 50s to the middle 60s, depending on where you live.
Changes show up pnm Sunday as another powerful cold front drops in from the northwest. This has wintertime air coming in behind it, but the front may only get halfway across the state before stalling out. That would lead to rounds of rain and some rumbles of thunder along it for the first half of next week…
This has one heck of a temp gradient from one side of the front to the other. When we are south it, it gets chilly. Whenever it's to our north, its pretty darn mild.
Much of what happens after this may tie directly to the tropics. We continue to watch a couple of systems that still have a shot at developing in the next week and change…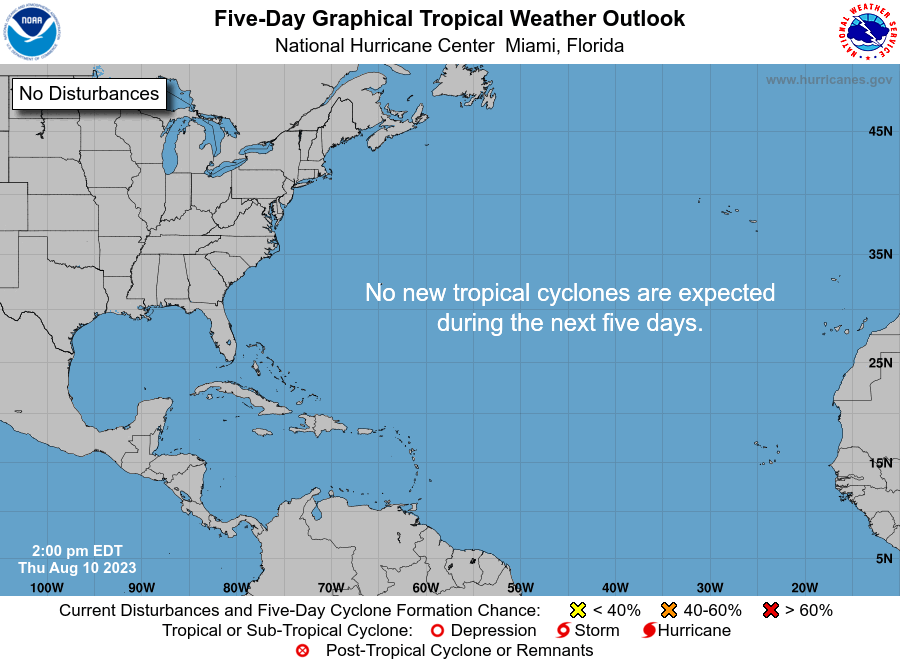 The GFS continues to keep the system in the Atlantic from coming too far west as it brings a front into the east late next week. The system from the Caribbean is still the one to watch a few days later. That one may still try to play a game of hookup with a deep trough in the east…
Once the tropics situation gets resolved, watch the cold pour back into the plains and east on the GFS Ensembles…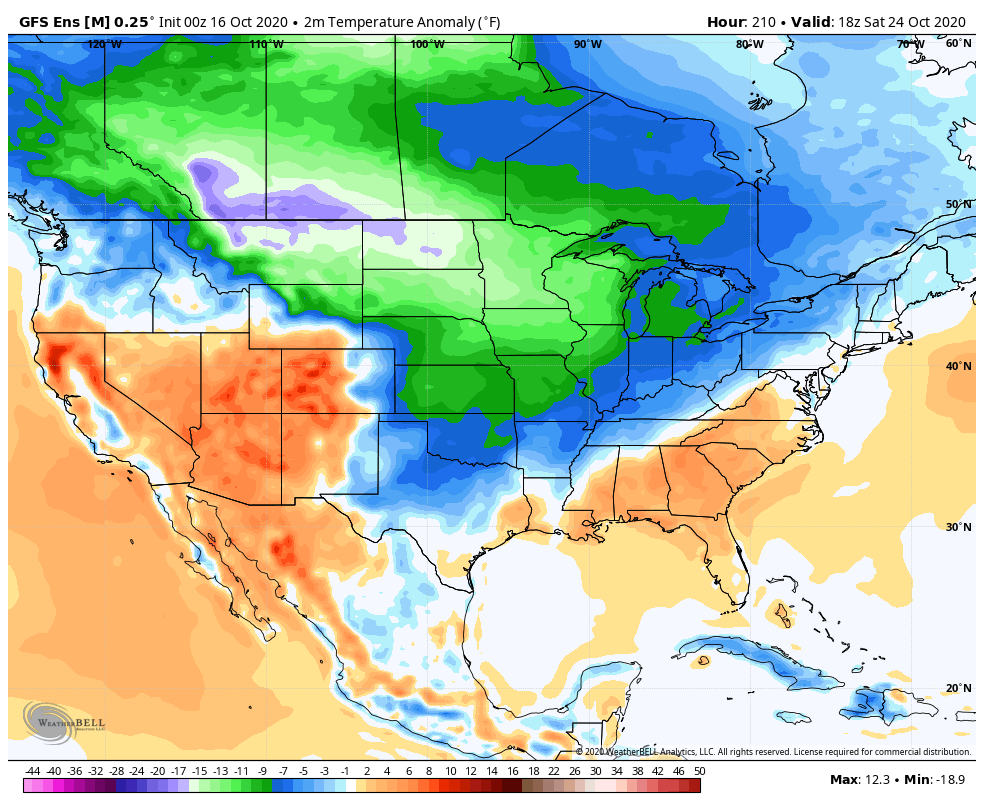 I will have another update later today and be back on WKYT starting at 4pm. Have a fantastic Friday and take care.