Good Saturday, everyone. Our weather out there today, slowly improves with much better conditions rolling in for Sunday. Please make plans to enjoy that because some ugly stuff is on the way for next week. Heavy rain and thunderstorms will give way to very chilly temps by the end of the week.
Low clouds will give way to some afternoon sunshine with temps climbing into the 50s for many. If the clouds stay tough in the east, those areas may struggle to 50.
Sunday looks much better with upper 60s to low 70s under a mix of sun and clouds.
Those clouds are ahead of another potent storm system that will bring heavy rain and thunderstorms back in here for Monday and Tuesday…
That pulls away with some good stuff returning for Wednesday. That won't last very long as the pattern goes the other way. The setup for late Thursday and Friday takes on a winter look with a storm system digging in here…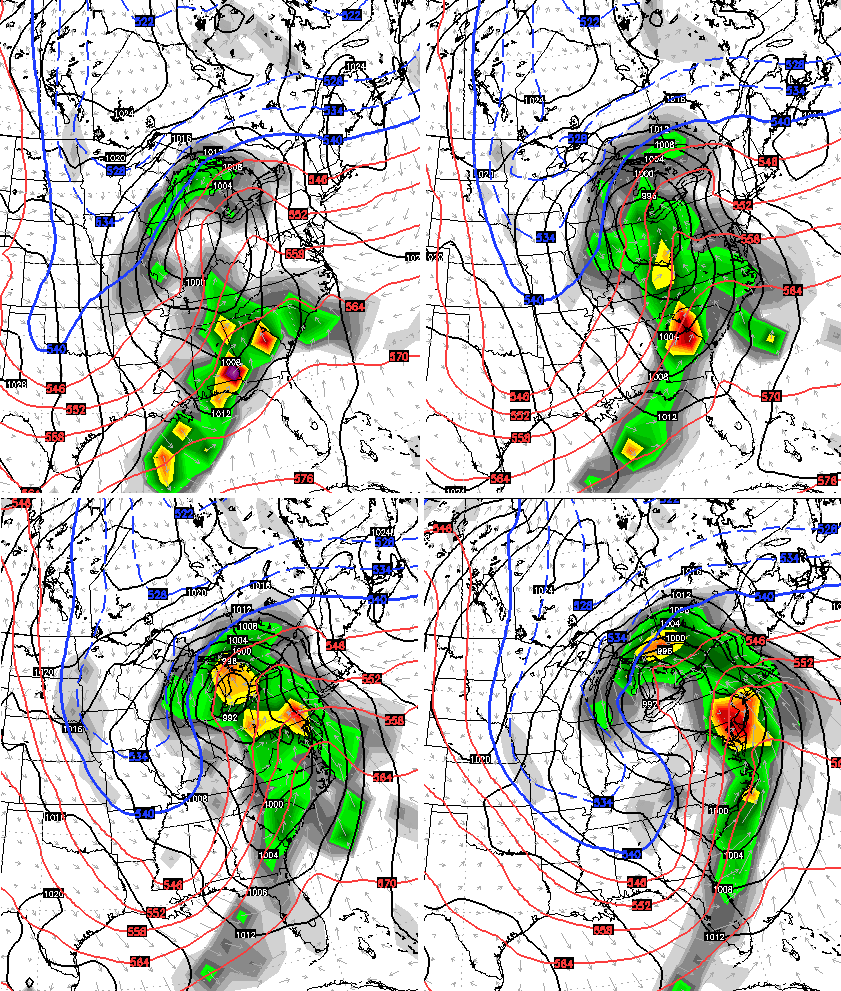 Thunderstorms and gusty winds will introduce a nice little cold shot and the outside threat for some snowflakes to mix in with cold showers…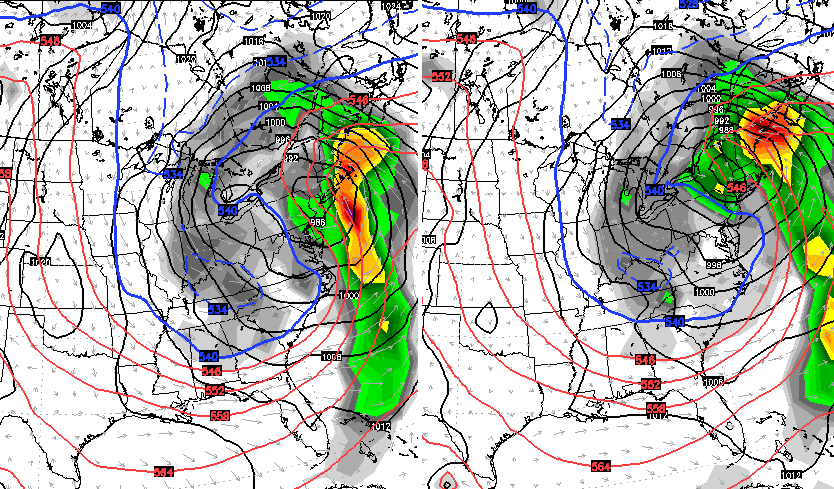 That is flat out ugly!
Speaking of ugly, check out the rain numbers for next week as a whole…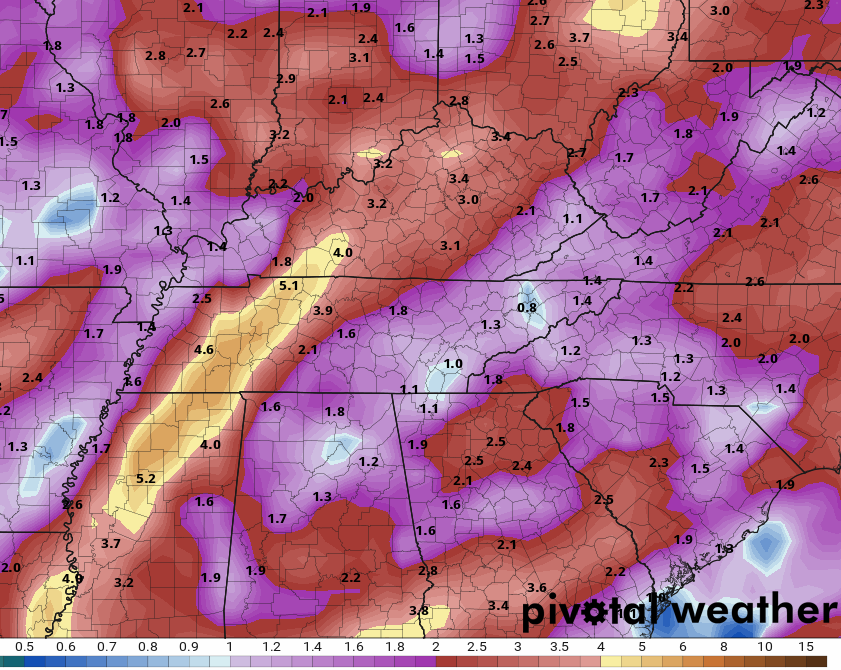 By the way, the cold shot for the end of next week isn't going to hang with us very long. Above normal temps surge back in here by later next weekend…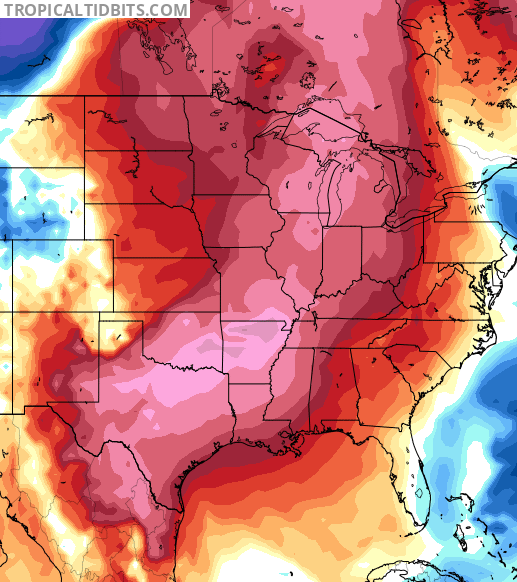 Have a great Saturday and take care.