Good Tuesday, everyone. A very active weather pattern is taking shape for late this week into the coming weekend. It's a pattern likely to throw rounds of strong storms and heavy rains our way. That may very well cause some more problems for the second weekend in a row across Kentucky.
Let's begin with the good stuff that's out there today. Highs reach 80-85 across the west with upper 70s in the east. Those numbers climb even more on Wednesday with highs in the low and middle 80s for the entire state. Winds will be gusty from the southwest as a cold front approaches. This front will likely produce strong storms in the west, with that action weakening across the east through early Thursday…

Another surge of summer air will follow that up on Friday and will set the stage for some big storms and heavy rain. This is a signal I've been talking about for nearly a week now, and it continues to show up well as we get closer. Check it out…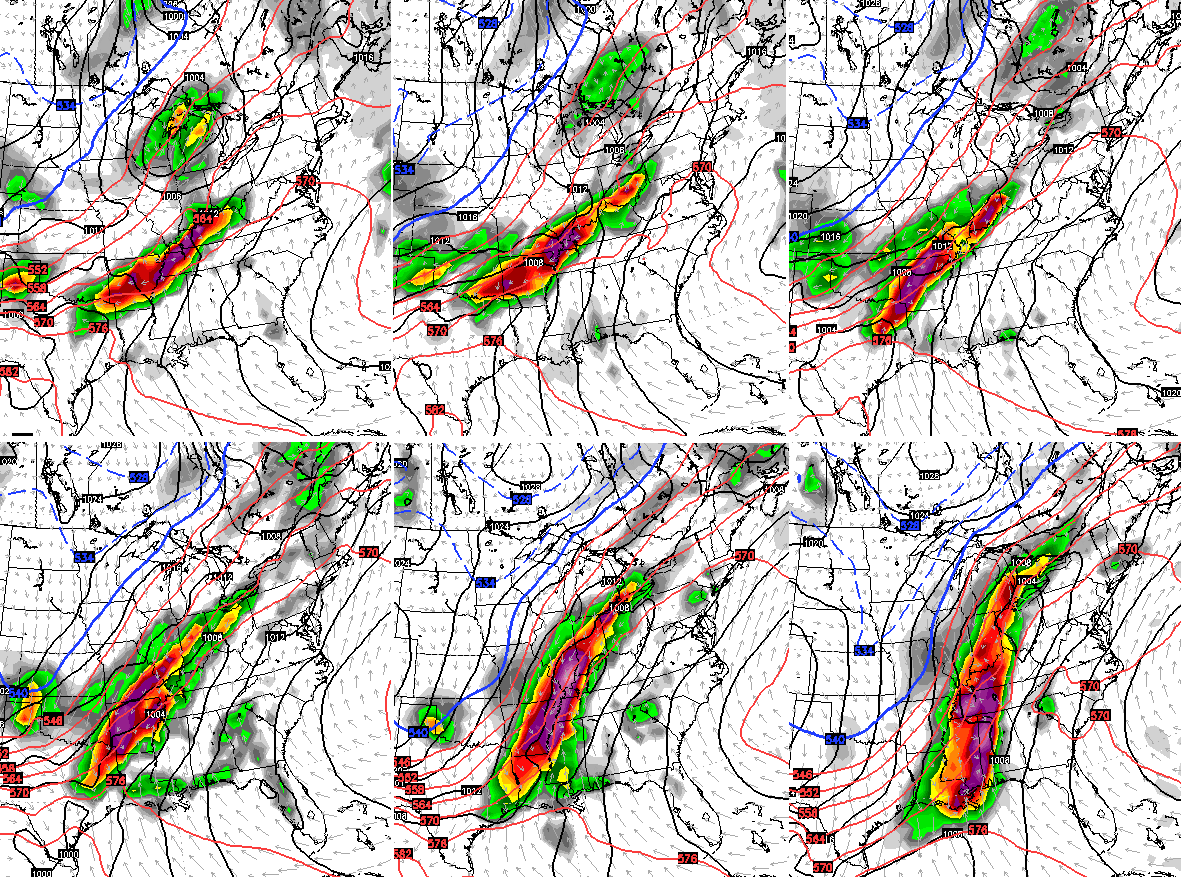 Those rounds of thunderstorms can be strong or severe and put down some serious rains. That would extend from the Mississippi Valley into our region.
All the models are spitting out significant rains…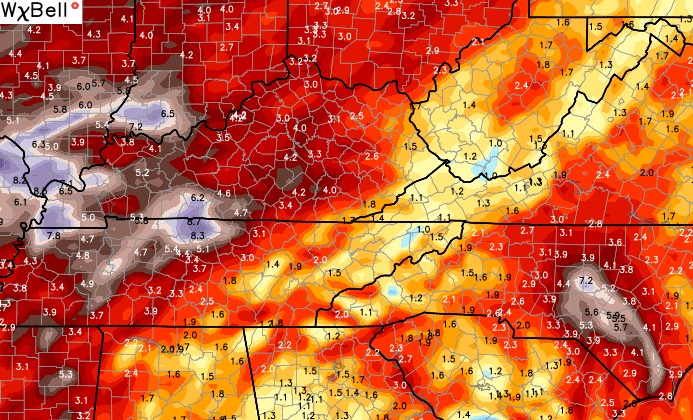 That's a nasty look showing up, and another one for us to focus on in the coming days.
Have a great Tuesday and take care.