Good Wednesday, gang. We continue to see a very active pattern rolling on across our part of the world. This pattern can bring strong storms our way later tonight, with a much greater threat for big storms this weekend. That's a setup really getting my attention from this far out.
Let's focus on what we have in the short-term before looking at the weekend.
Highs today hit 80-85 with a stout southwesterly wind kicking in. Skies will stay dry during the daylight hours, but things change from west to east after that. This is when a cold front works in from the west with a line of thunderstorms. This line may be severe as it moves into western parts of the state, but should gradually weaken as it moves eastward into Thursday.
From there, we will watch a potent setup from the plains to the Appalachian Mountains this weekend.  A surge of summer air lifts northward into our region later Friday into Saturday. This will then meet up with MUCH colder air coming in behind it later this weekend to produce a rather explosive setup.
This is pretty awesome to see…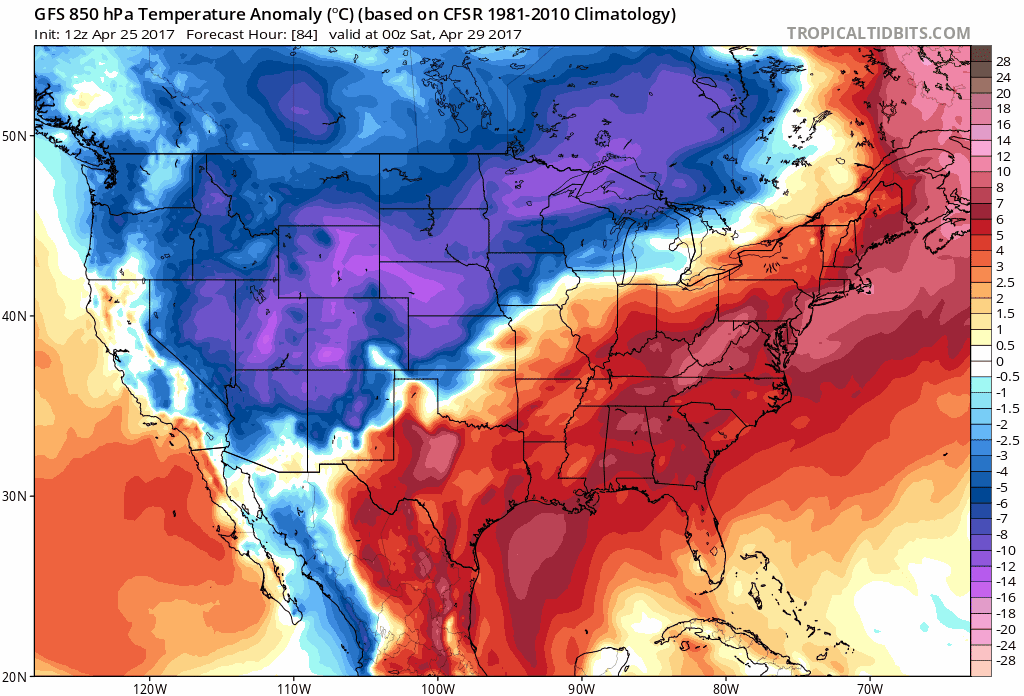 As the initial surge of summer air sweeps in here, overrunning strong to severe thunderstorms will be possible Friday night into the first half of Saturday…
Warm, moist and very unstable air will then take control Saturday into Sunday. That air is ahead of a storm system rolling across the plains and into the Great Lakes. That will have a major snowstorm behind it and a significant severe weather outbreak ahead of it…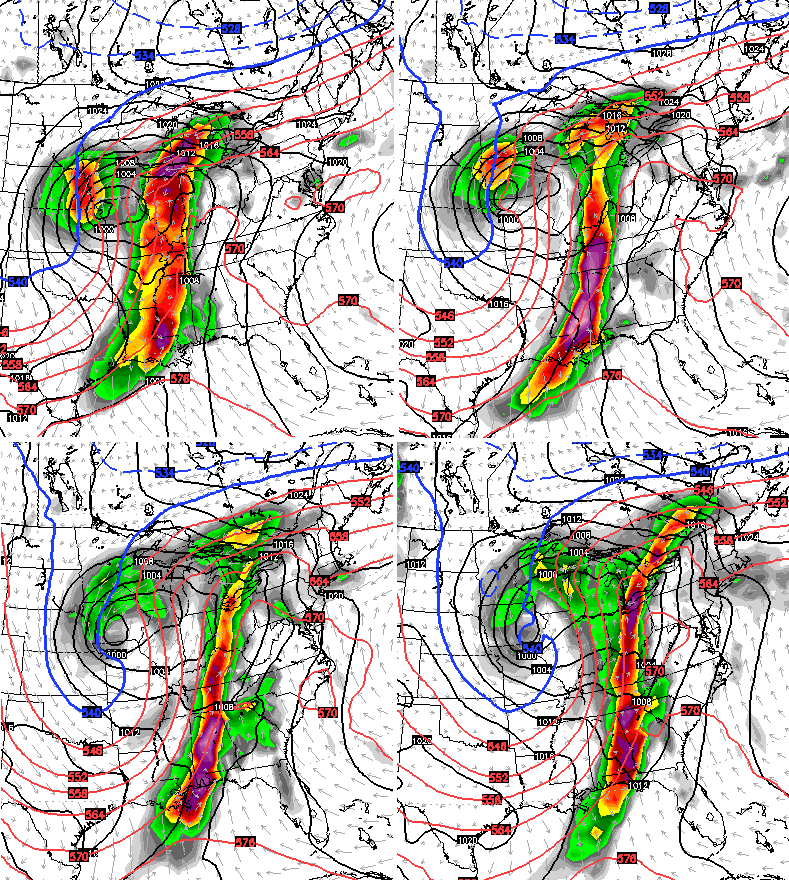 In additional to the severe weather threat, these storms can put down a lot of water in our region…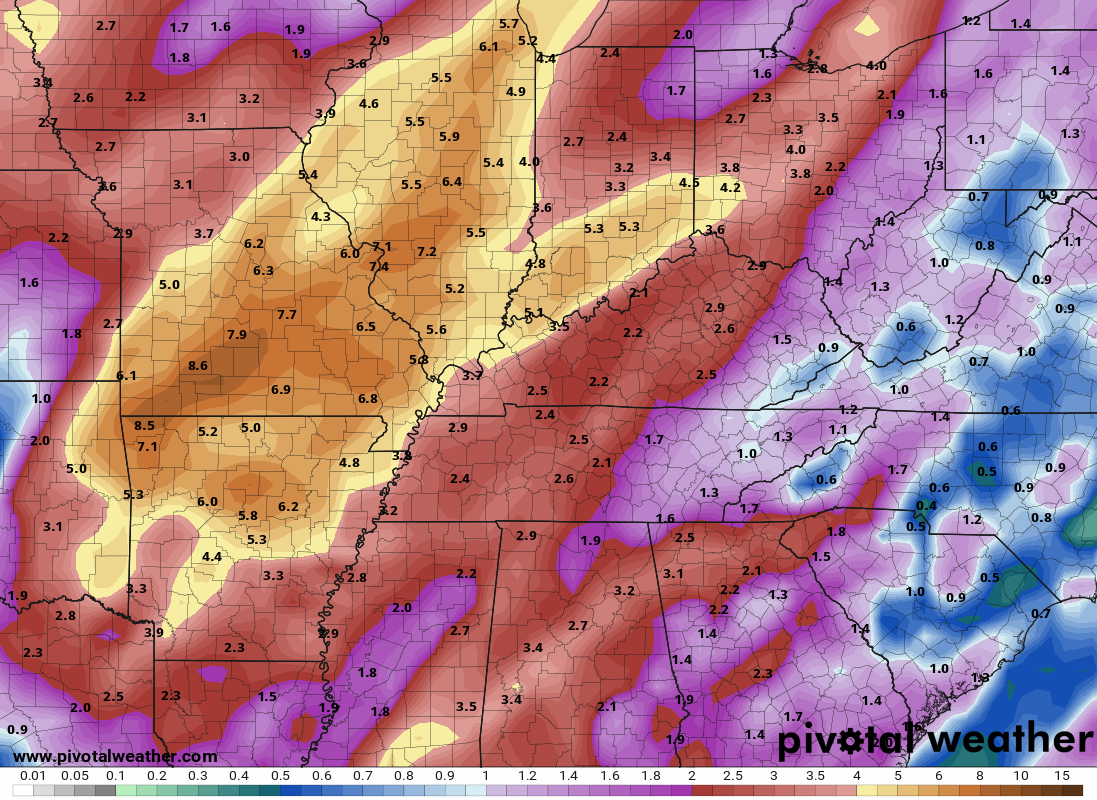 Make it a great Wednesday and take care.