Good Thursday, everyone. We have a broken band of thunderstorms working across the state today, but the main focus of the forecast is on the weekend. That's when we will likely see rounds of strong to severe thunderstorms that can produce some high water issues.
Today's storms will quickly roll from west to east into the early afternoon. A few could be on the strong side during this time…
Better weather blows in here during the afternoon and evening, but it's not going to last very long.
A surge of warm, moist and unstable air will then sweep in here Friday and take us through the weekend. We will see thunderstorms develop quickly late Friday into Friday night. Some of these may be strong or severe with repeat thunderstorm action. Some of that continues into Saturday. Here's the rough outline for severe weather during this time…
The Storm Prediction Center has much of the state in the slight to enhanced risk for severe storms…
That action will slowly lift to the north on Saturday, but we will still need to watch for some storms blowing up. Low pressure then works toward the Great Lakes on Sunday, bringing another round of strong and severe storms eastward into Sunday night…
We will need to be on guard for some very heavy rains falling across the central and west…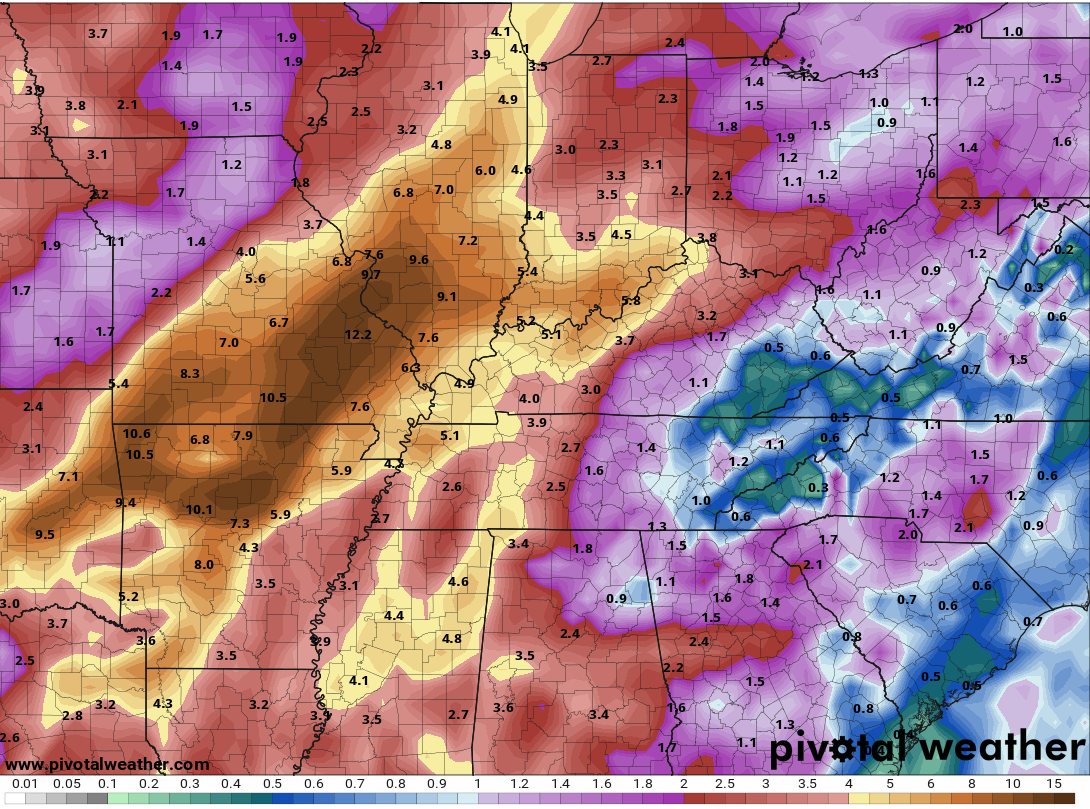 Have a great day and take care.