Good Saturday, folks. We have a wild battle taking shape out there this weekend. A surge of summertime heat and humidity is dueling it out with rounds of strong to severe storms. This fight will then give way to another active week of weather for next week.
Today starts with rounds of big storms across the west and north. These storms are putting down a tremendous amount of rain, causing flash flooding issues. A few of the storms may continue to be severe early on. I will have your tracking tools in a bit.
This afternoon will find temps making a run into the mid and upper 80s for much of the state. For the past week, I've  talked about the potential for a 90 degree temp and that is certainly possible. Scattered storms may still impact the far north and west.
Sunday is another day with temps similar to today. This all changes from west to east as a line of strong to severe thunderstorms sweeps eastward during the late afternoon and evening…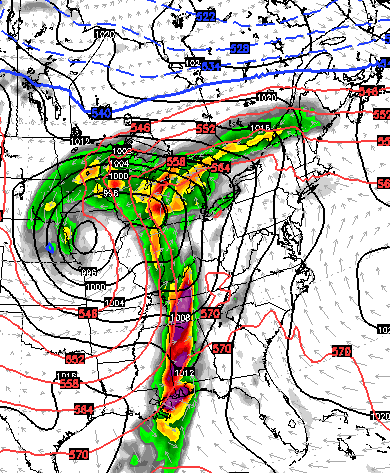 Much cooler air comes in behind this for Monday with showers ending. Windy and seasonal temps then carry us into Tuesday and Wednesday with a small storm chance.
A very ugly setup appears to be in the making as we head into late next week into the Kentucky Derby Saturday…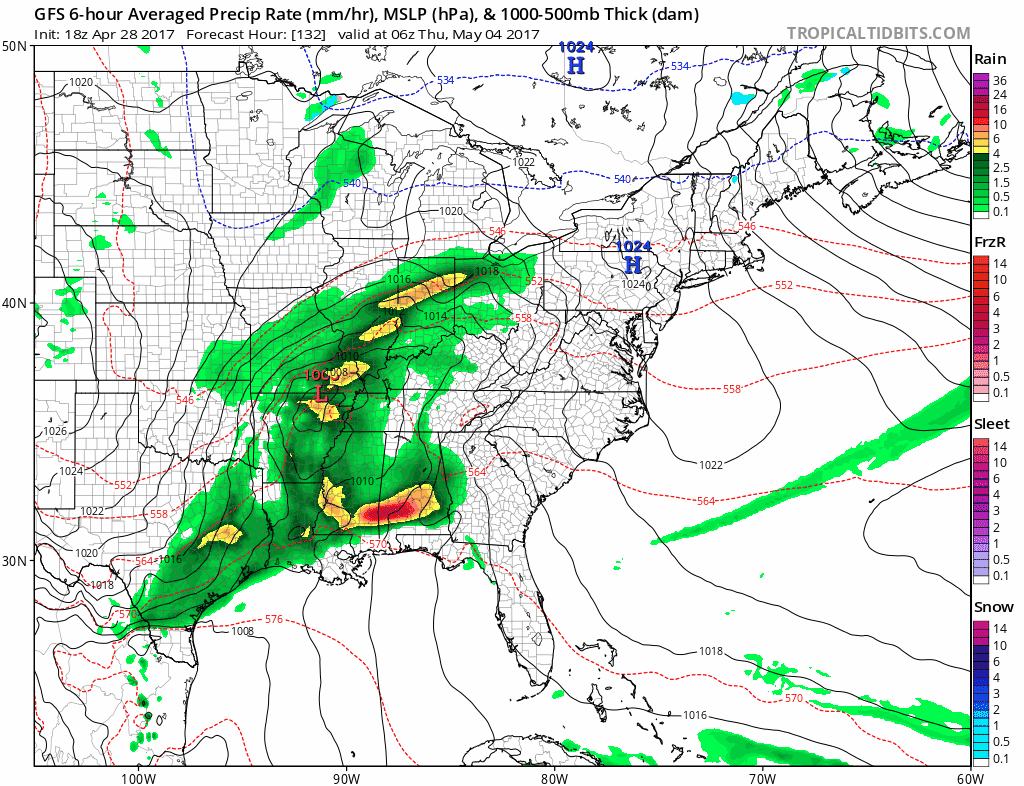 Widespread gusty rains may develop late Thursday and carry us through Oaks Day and, possibly Derby Day. One thing looks certain, temps will be pretty darn cool around here and for much of the eastern half of the country. Check out how far below normal the numbers get…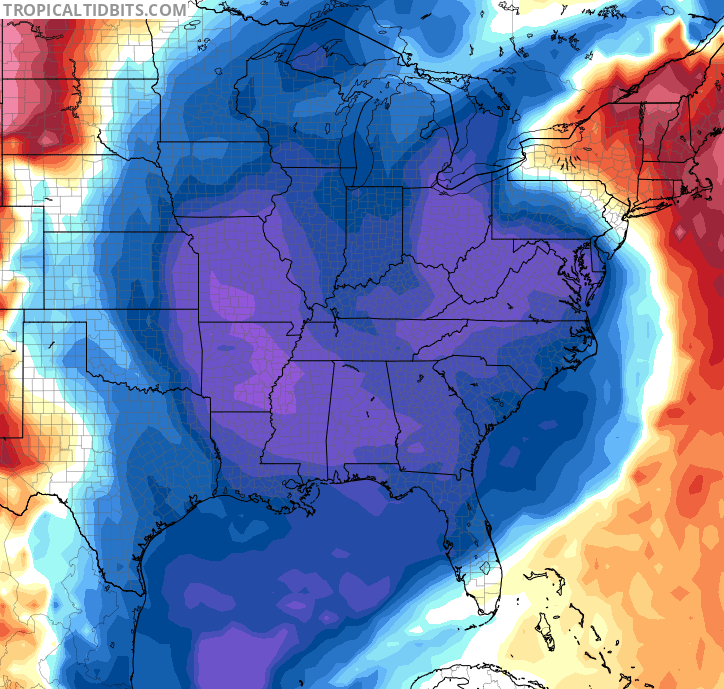 I have you set to track whatever storms continue out there today…
Have a great Saturday and take care.