Good Sunday, folks. A strong cold front is ready to push across the state later today, bringing additional strong to severe thunderstorms our way. This line of storms can cause some issues as it rolls to the east. I will help you track this and focus on a rather ugly setup leading into Kentucky Derby weekend.
Today's line of storms will impact the west during the late afternoon hours, then roll eastward overnight. It's likely to weaken some by the time it reaches the east…

Some of these storms may be strong or severe with damaging winds and large hail. In addition to the severe threat, another round of flooding rains will be possible. This is of great concern for those areas getting in on substantial flooding over the past few days. Your tracking toys…
The weather to start Derby week looks much better than the way we will end it. A big upper level low will spin into the region and may hang around into Kentucky Derby Saturday…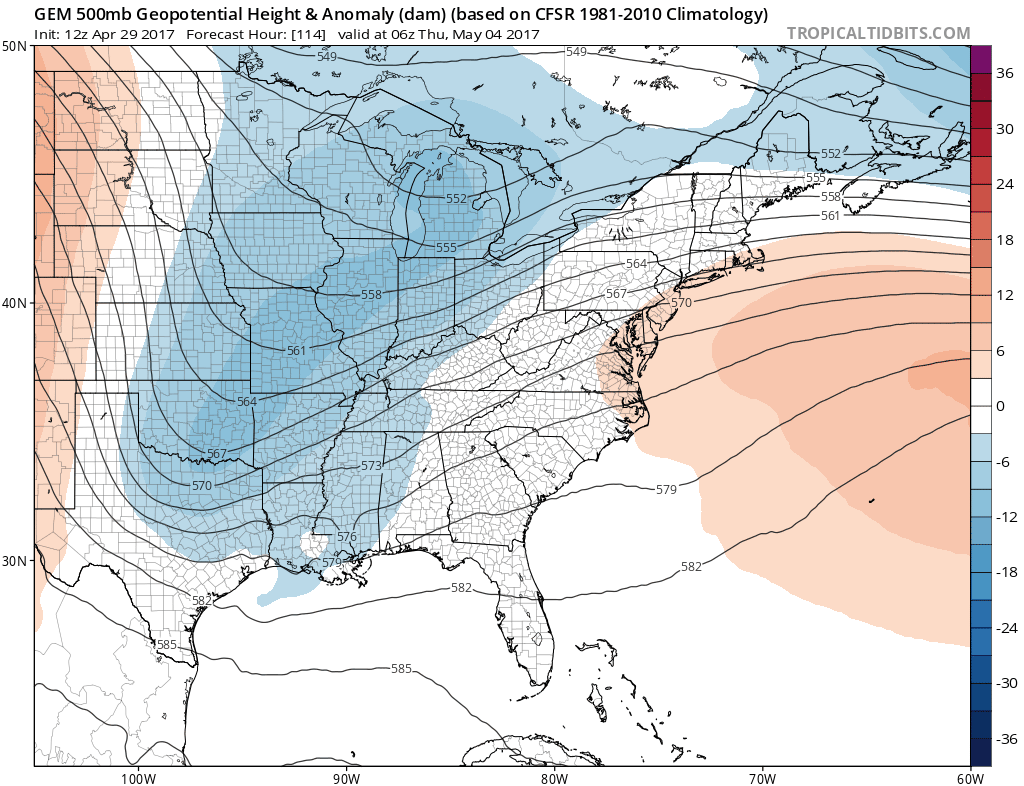 Those can be nasty weather makers with cool temps, gusty winds and the potential for rounds of decent rains.
Some of the computer models are spitting out some very heavy rains across the region over the next 7 days…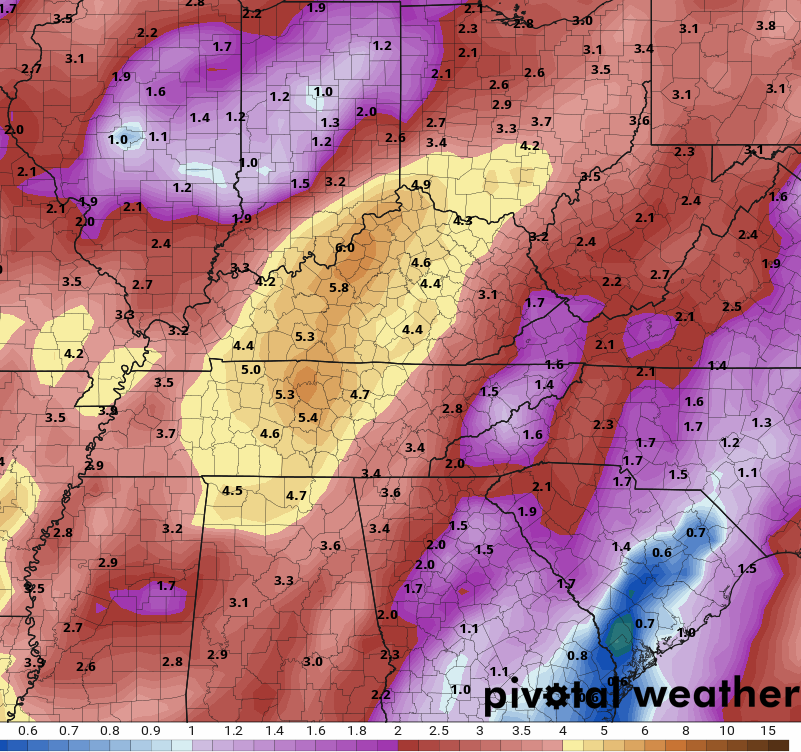 Keep in mind, that includes what falls out there today. Timing and placement of heavy rains will vary greatly during thunderstorm season. Always keep that in mind.
I'm looking at the month of May and I'm thinking.. "cool".
Have a great Sunday and take care.