Good Friday to one and all. We're wrapping up a stormy week with…. More storms. A strong cold front drops in here from the northwest, bringing a line of strong to severe storms into the region. This front will then bring much better weather for the weekend, but another stormy setup is lurking for next week.
Sunshine is likely ahead of the front, leading to an increase in instability. Showers and storms will then develop to our northwest later today and drop into the state through the evening. Damaging winds will also be possible with these storms.
Track away…
These storms will also put down torrential rains and that may cause some additional high water issues.
Better air moves in this weekend with upper 70s and low 80s for highs. I can't rule out a storm in the south early Saturday, then in the north by Sunday evening.
The setup next week will feature heat building in the plains with a huge pool of chill into southern Canada and the Great Lakes. This will put us in the line of fire for clusters of storms diving in from the northwest…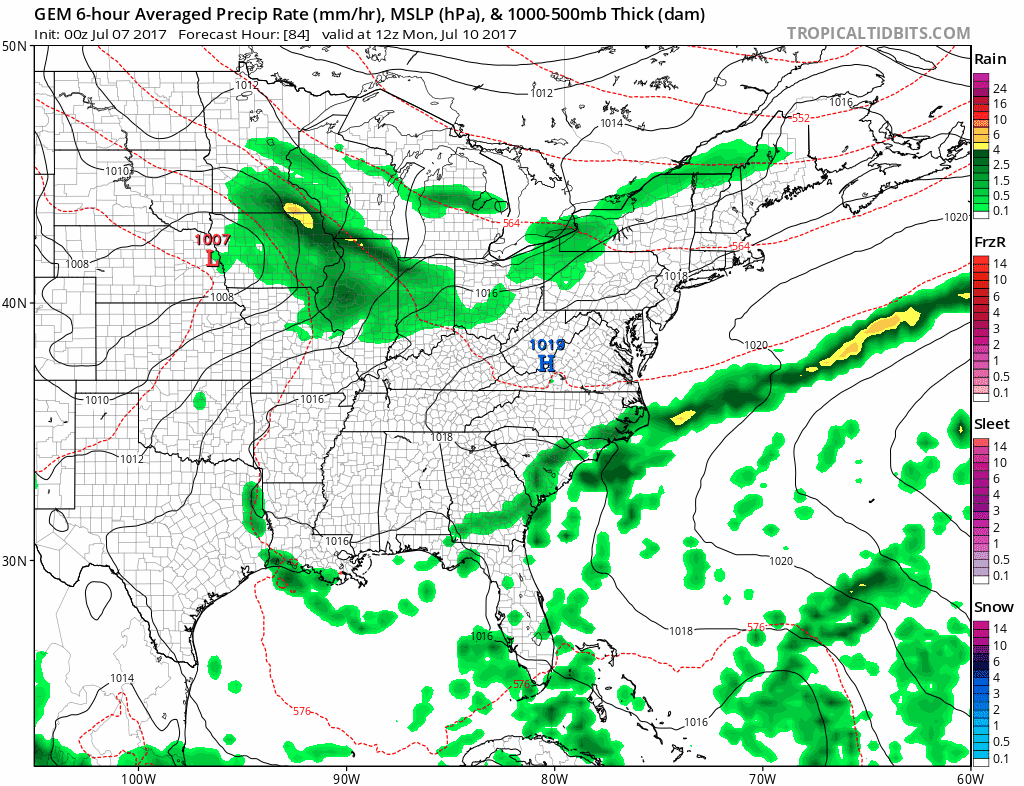 Strong storms and heavy rains will all be possible.
Have a great Friday and take care.