Good Friday, folks. The heat has been underachieving for many this week and now thunderstorms are getting into the mix. These storms are scattered out there today, but will increase this weekend, with much cooler air moving in here early next week.
Today is a tricky temperature day because of the potential for clouds and some storms going up. Without clouds and storms, your temps likely hit the low 90s, with middle 90s possible in the west. With storms, temps will be several degrees cooler, obviously. Heat index values should range from the upper 90s to around 105.
The storm threat is intriguing because some of them could be strong or locally severe, especially in the north and east…
Storms will increase on Saturday and that should help knock the temps down a few degrees. Once again, we may be close to some strong or severe storms…
Storms become more widespread Sunday and Monday with a potent cold front dropping in here from the north…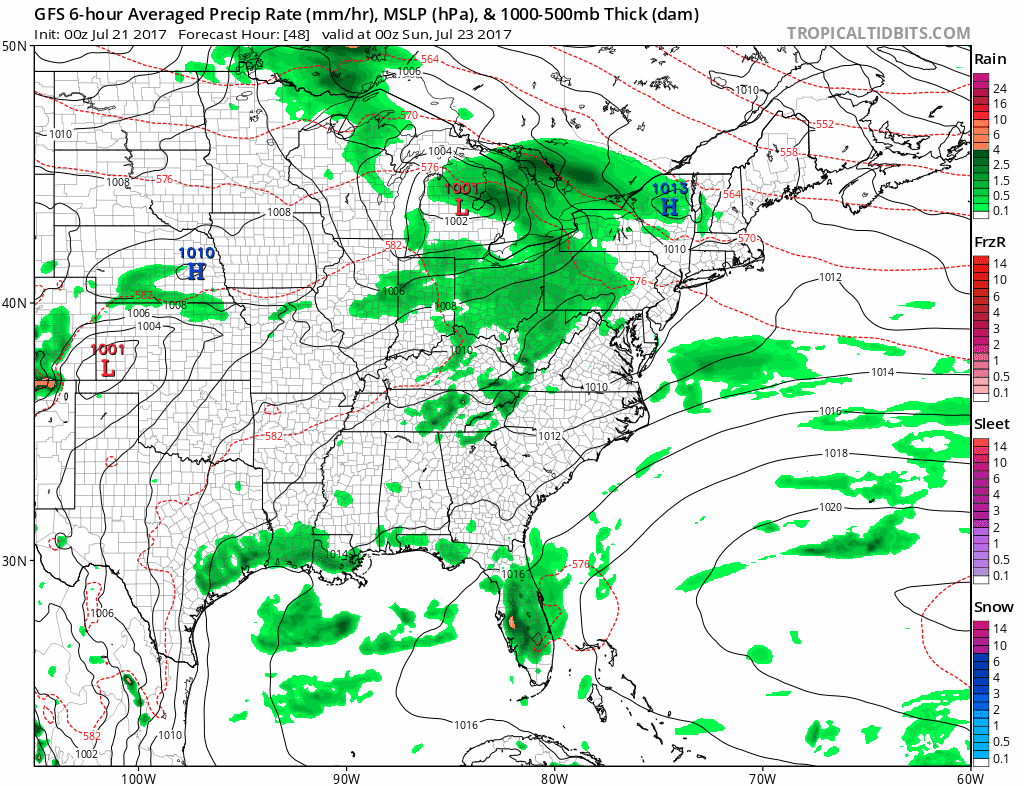 Any storm that goes up through Monday can put down a lot of water and be locally severe. I wouldn't be surprised to have some local flash flood issues arise at some point.
Much cooler air will then sweep in behind this front for early next week. It should feel nice for a few days before the pattern threatens to turn stormy once again.
The next 2 weeks worth of rainfall on the models is up there…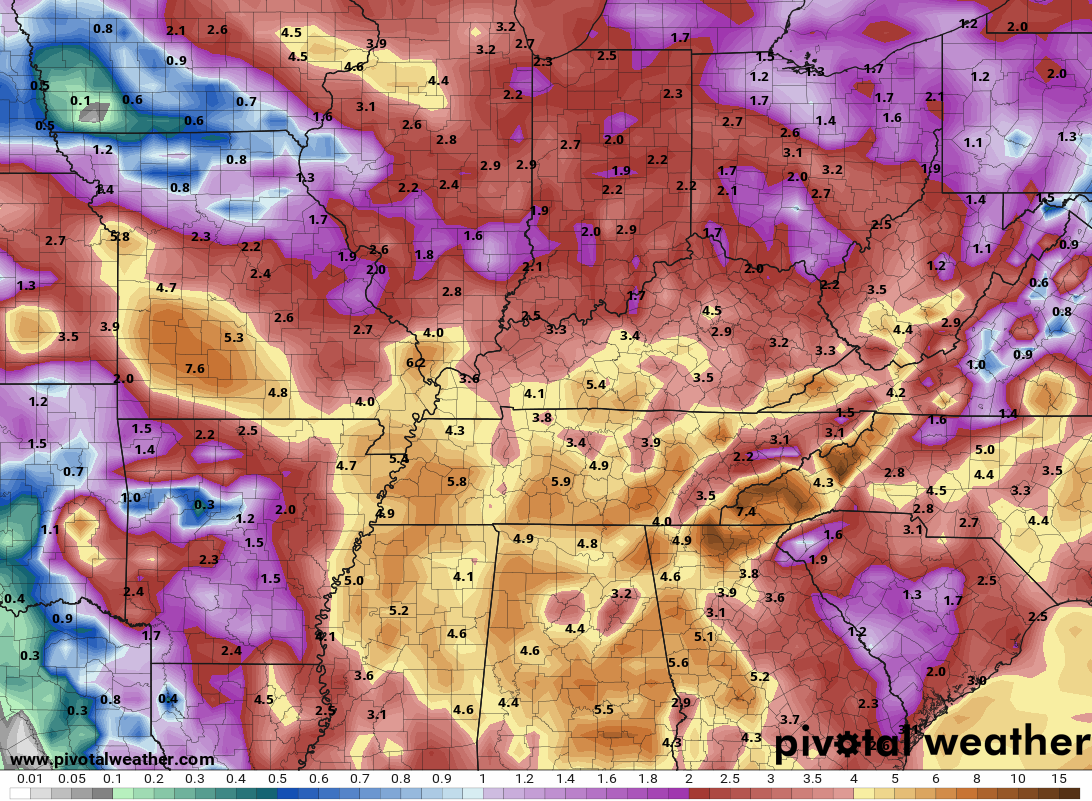 Make it a great day and take care.