Good Saturday, folks. The heat and humidity finally won the day on Friday with the hottest weather of the summer across the region. While today may not be quite as hot, it' may be in similar territory, depending on what happens with clouds and storms.
Today will be hot and humid with temps ranging from the low 90s east to the middle 90s in the west. Heat index values will hit 100 or better in some of the same areas.  We will also be watching the northwestern sky for showers and storms to try and develop. Some of the storms may also be strong or severe, with the greatest chance across the north…
Additional rounds of showers and storms will move in on Sunday as a cold front nears from the northwest. This may give us a better chance for strong to locally severe storms. Here's the latest from the SPC…
Highs on Sunday are still going to be very steamy and will flirt with 90 with enough sun.
That front slowly drops in on Monday with additional showers and storms. Between now and Monday night, some decent rains may fall across the region…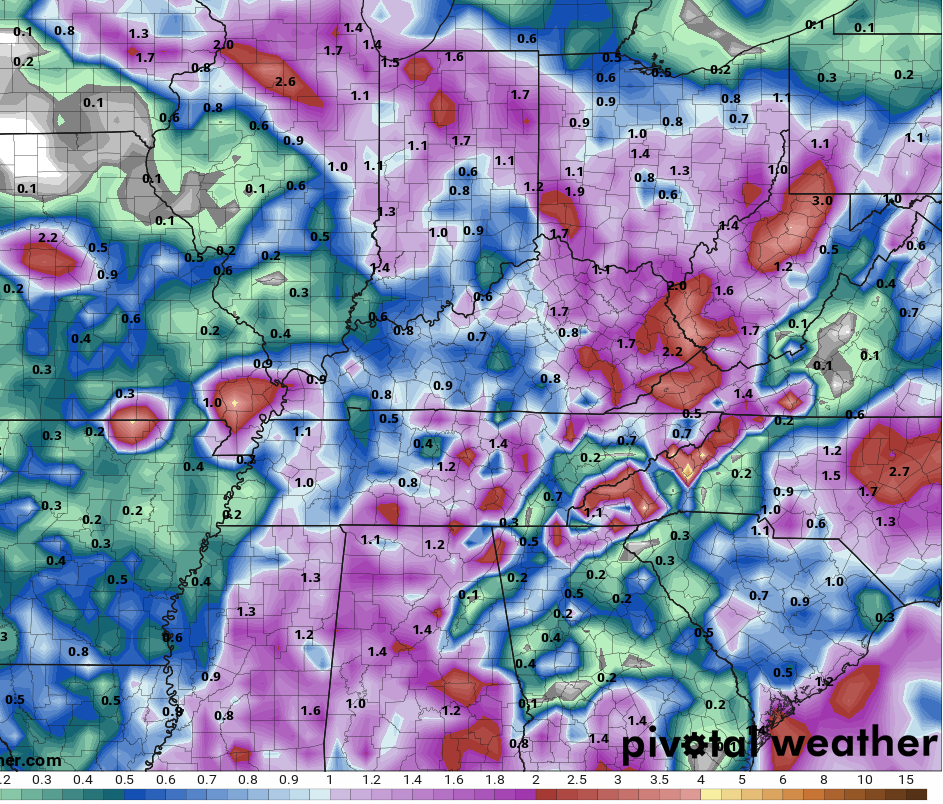 There's the chance for some local flash flooding in this kind of setup.
The front now looks to check up across the region, leading to temps only getting to normal for a few days behind it. That happens because another system looks to dive in here by Thursday and Friday with more showers and storms. This is a pretty active looking pattern setting up with several cold fronts showing up over the next few weeks.
This could lead to quite a bit of rainfall targeting the Ohio Valley over the next few weeks…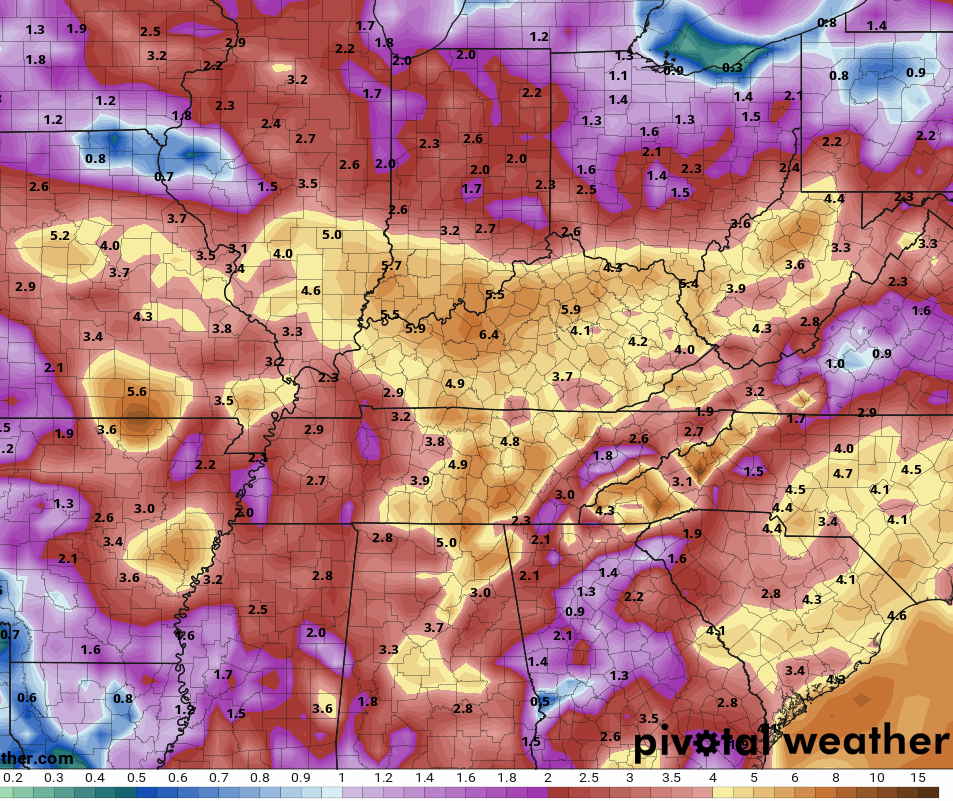 Make it a great day and take care.