Good Sunday to one and all. We have a cold front moving into the region today, bringing showers and storms our way. Some of these storms may be strong or severe. This front looks to check up across the region, keeping scattered and showers going for a few days. That's one of two fronts I'm tracking for the week ahead.
Today may start with a potent line of storms before firing up a few more storms this afternoon and evening. Any storm that goes up today may contain damaging winds and large hail. We should also be on guard for possible local high water issues.
Here are your tracking tools for the day…
Scattered showers and storms will linger into Monday, with the possibility this stuff hangs around into Tuesday. You can see that and the second front showing up later in the week…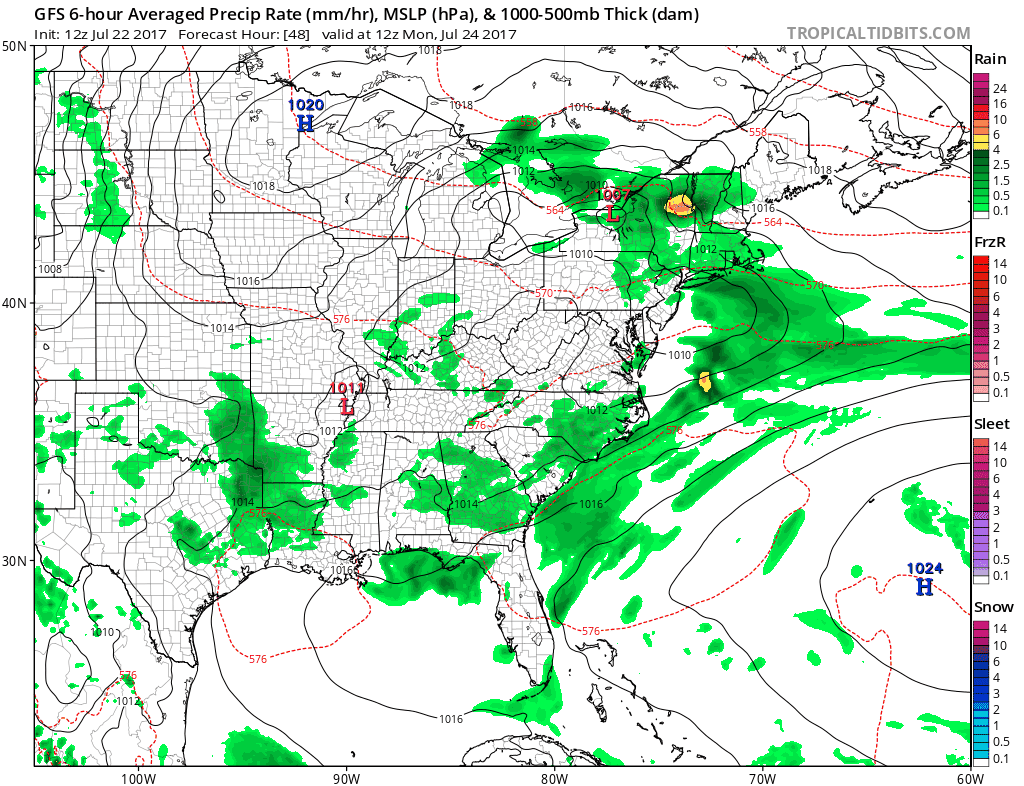 The Canadian has a more potent system swinging through by Friday…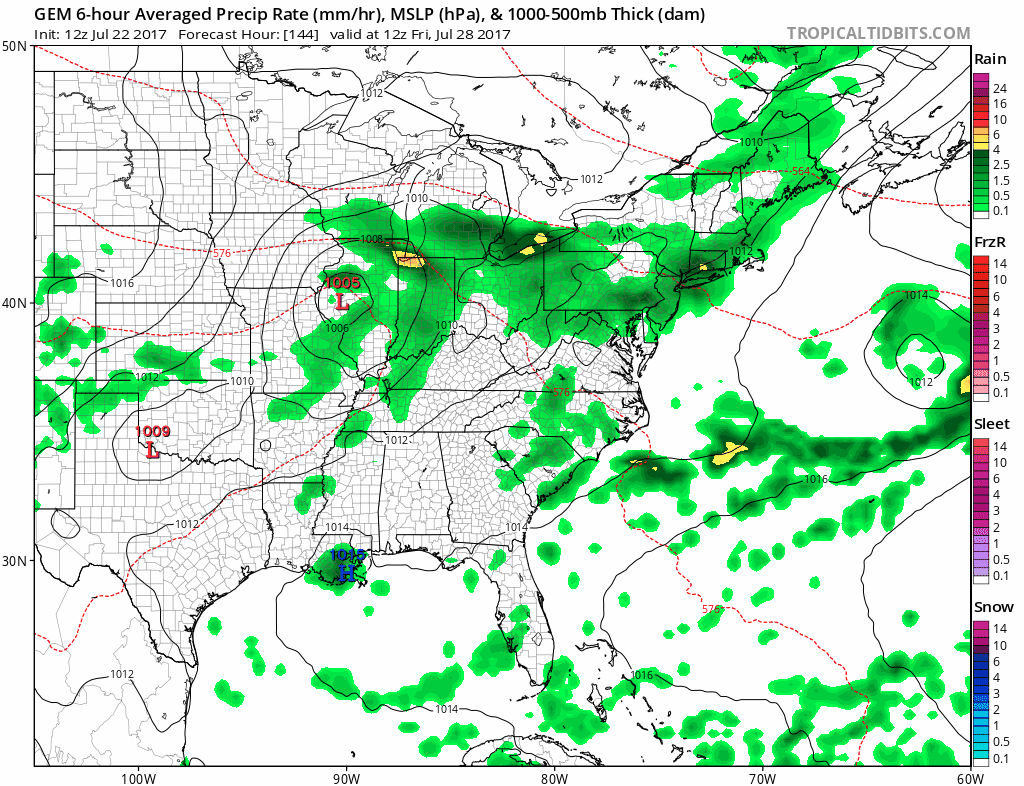 Given all the action setting up, warmer than normal temps battle it out with cooler than normal, with the cooler trying tow win the war…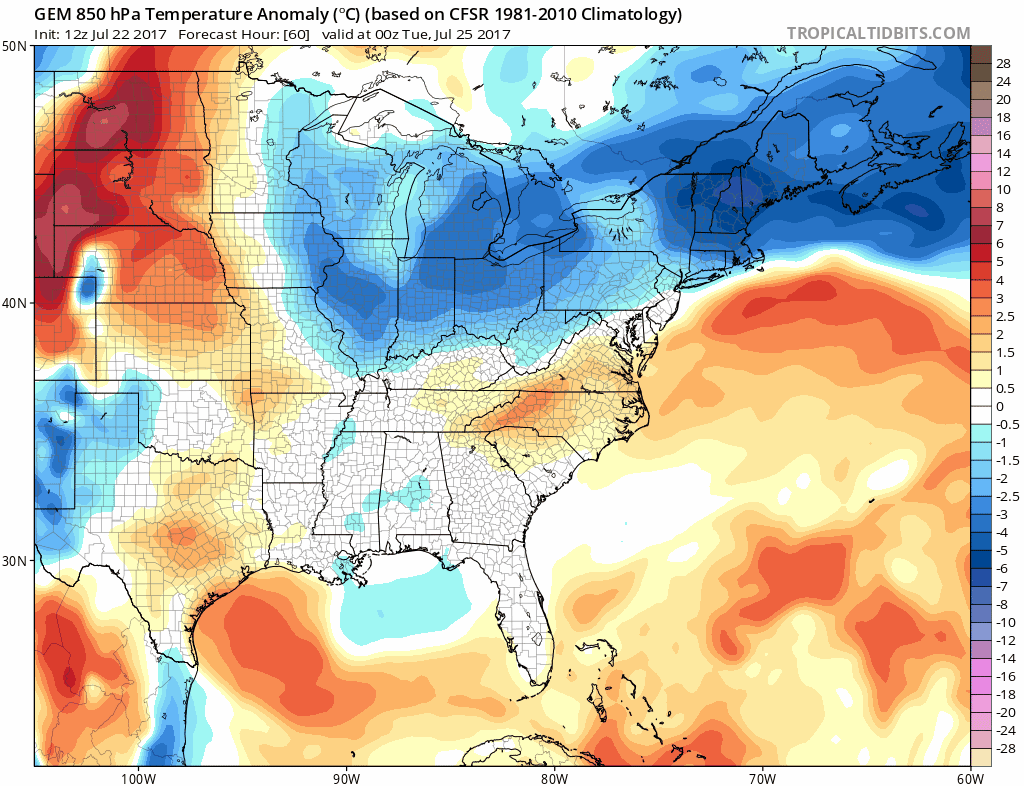 Have a great Sunday and take care.