Good Tuesday, folks. It's a better feeling day out there for much of the region and we have more of that on the way. This is all part of a pretty active setup, with several cold fronts impacting our region as we close out July and usher in August.
Highs today range from 80-85 degrees for much of central and eastern Kentucky, to the mid and upper 80s in the west. Skies will be partly sunny with a few showers and storms in the west and far south…
Wednesday will be warmer with highs deep into the 80s, with a local 90 possible. Winds will be gusty as a cold front starts to move our way from the northwest. That front brings widespread showers and storms our way Thursday into Friday…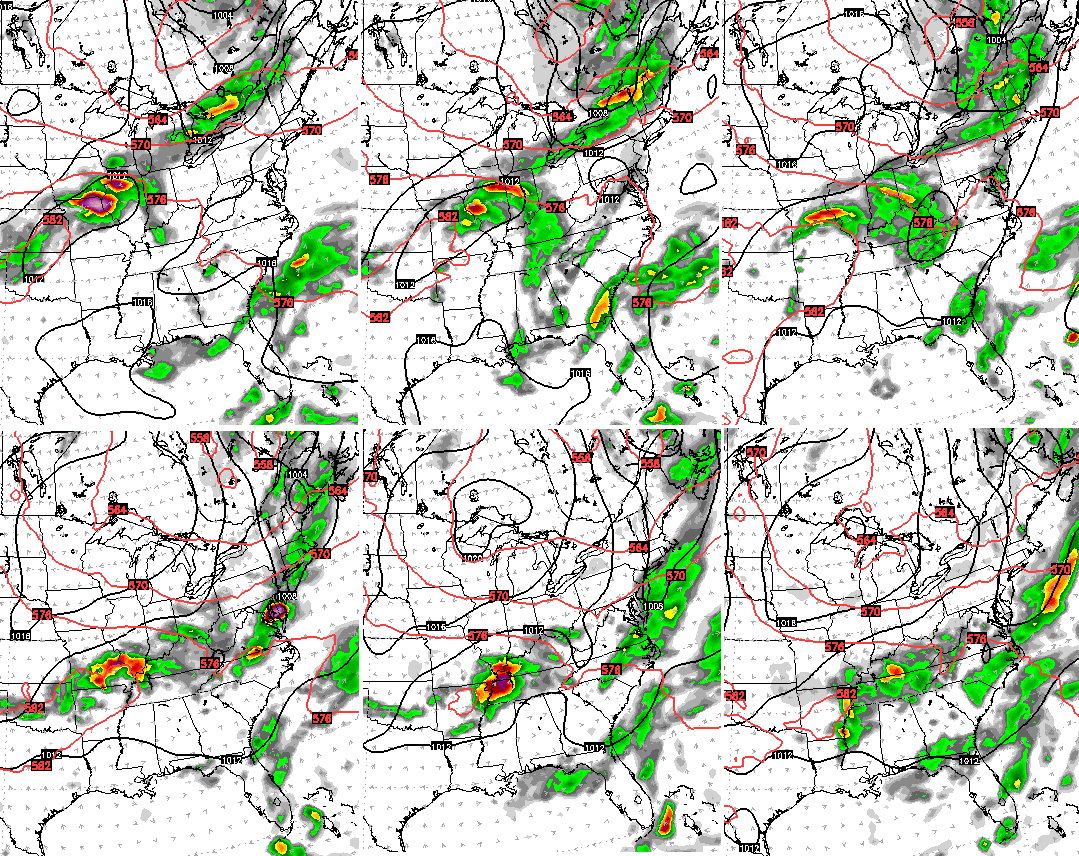 Another system then dives in here next week. Both of those show up well on the models…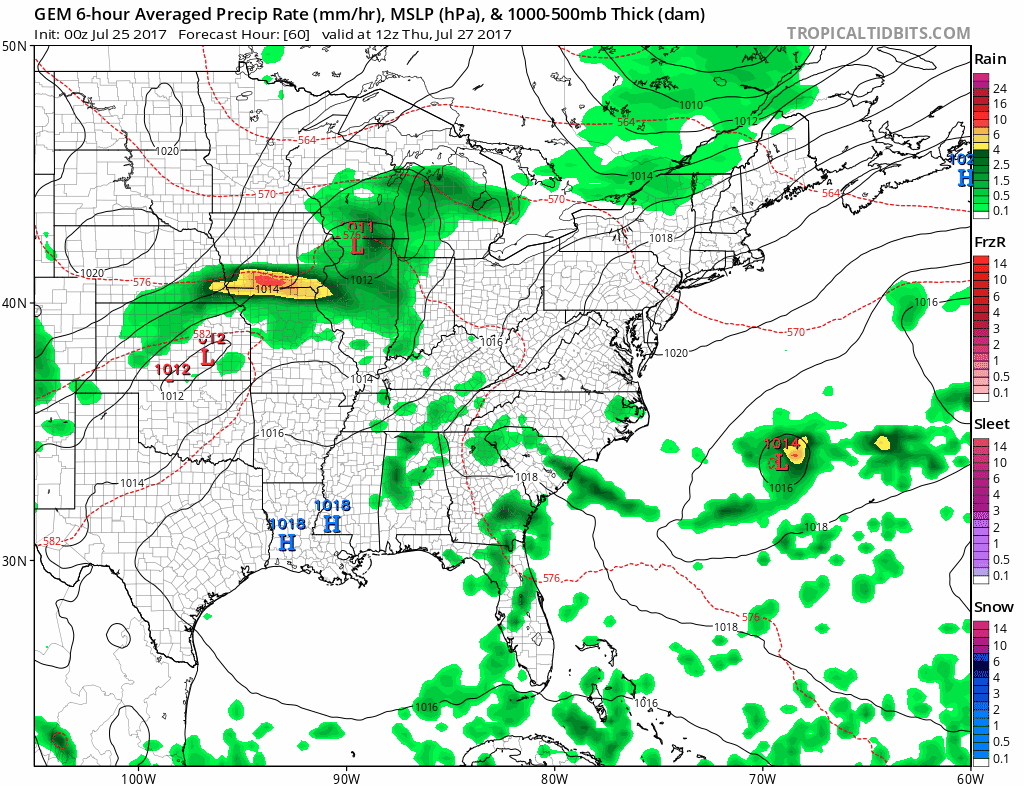 This is all being pushed by some huge dips in the jet stream showing up across the eastern part of the country. The Canadian is pretty cool to see…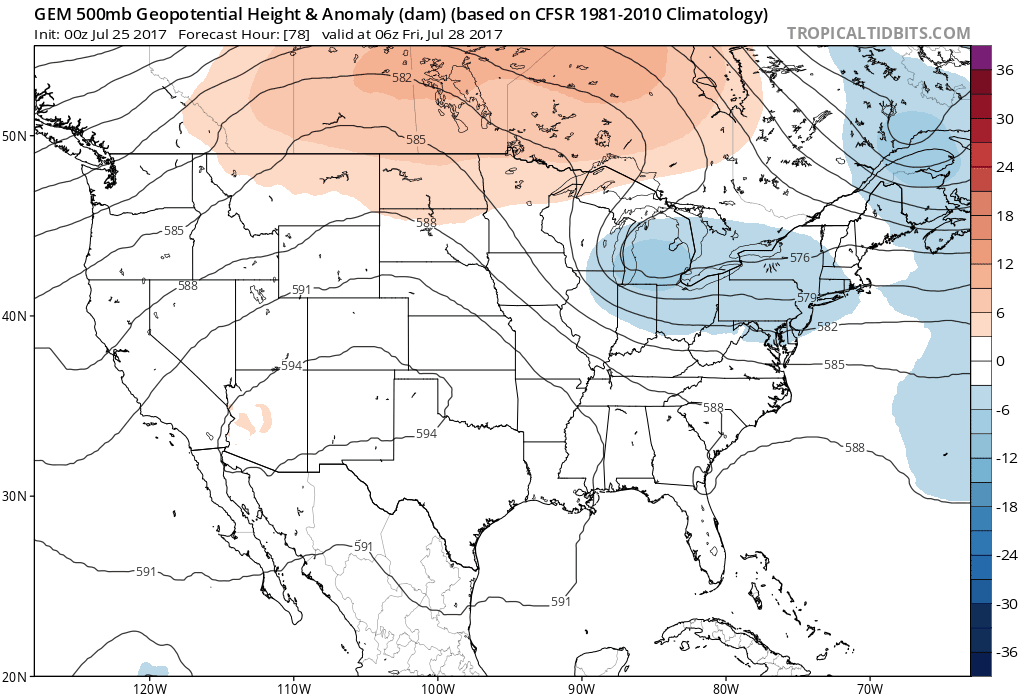 Obviously, that leads to some pretty nice shots of cooler than normal air…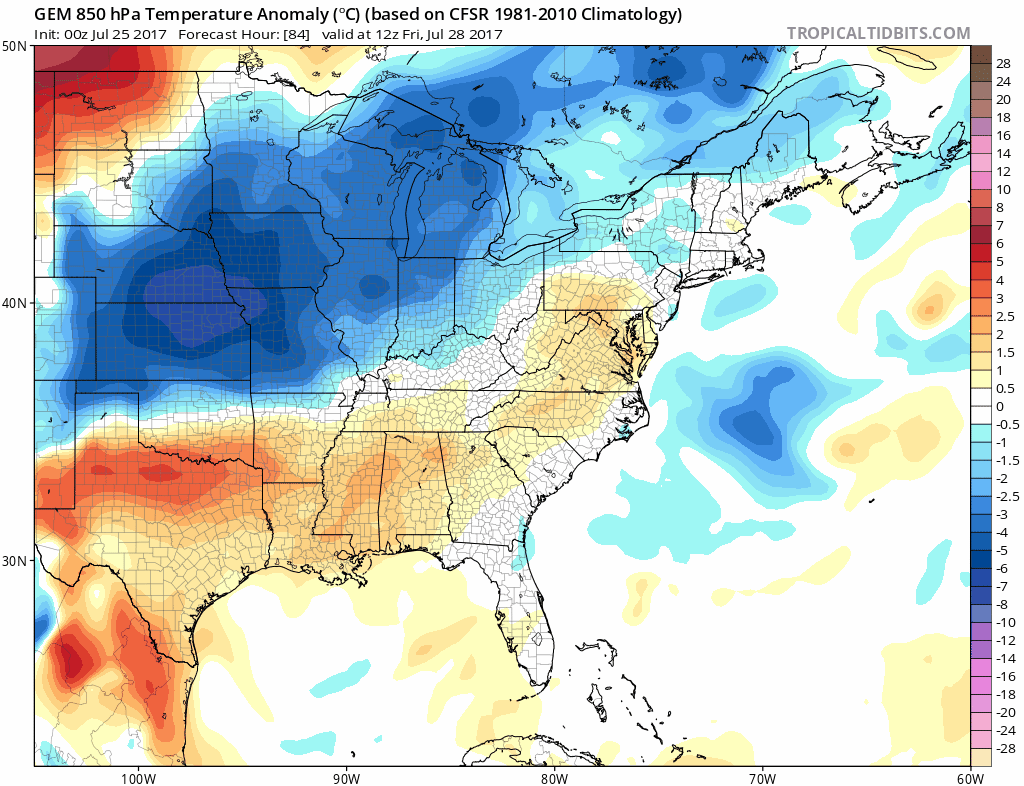 I'll take it! 🙂
Have a great day and take care.