Good Wednesday to one and all. All signs continue to point toward a very active weather pattern settling in over the next few weeks. That's especially the case this weekend into early next week, when a cold front tries to team up with a tropical system coming out of the Gulf of Mexico.
Let's begin with today and roll forward. We are seeing the chance for a shower or storm across the western half of the region as a cold front nears…
Anyone is fair game for isolated showers and storms Thursday into Friday, but the main threat comes this weekend. That's when we get our front to work into the Ohio Valley and slow down. At the same time, something tropical may be coming out of the Gulf of Mexico.
Here's a look at the messy setup in the Gulf and Caribbean…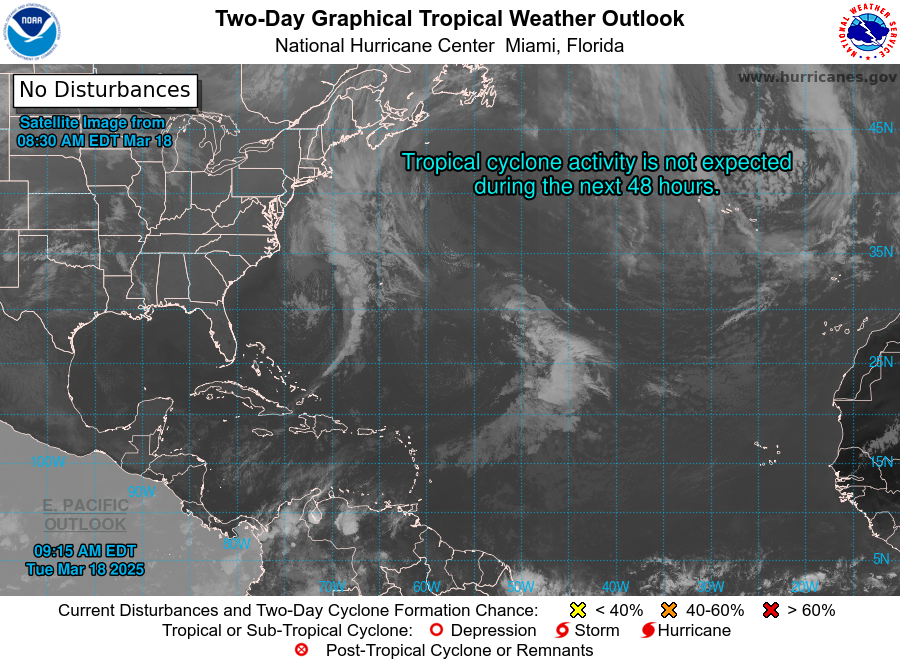 The setup this weekend is pretty darn impressive with a tropical system racing northward into the Gulf, and a strong cold front on top of the Ohio Valley. Some pretty good thunderstorms are possible along this front on Saturday, then it tries to lift the Gulf system northward toward our region.
Here's how the GFS sees it…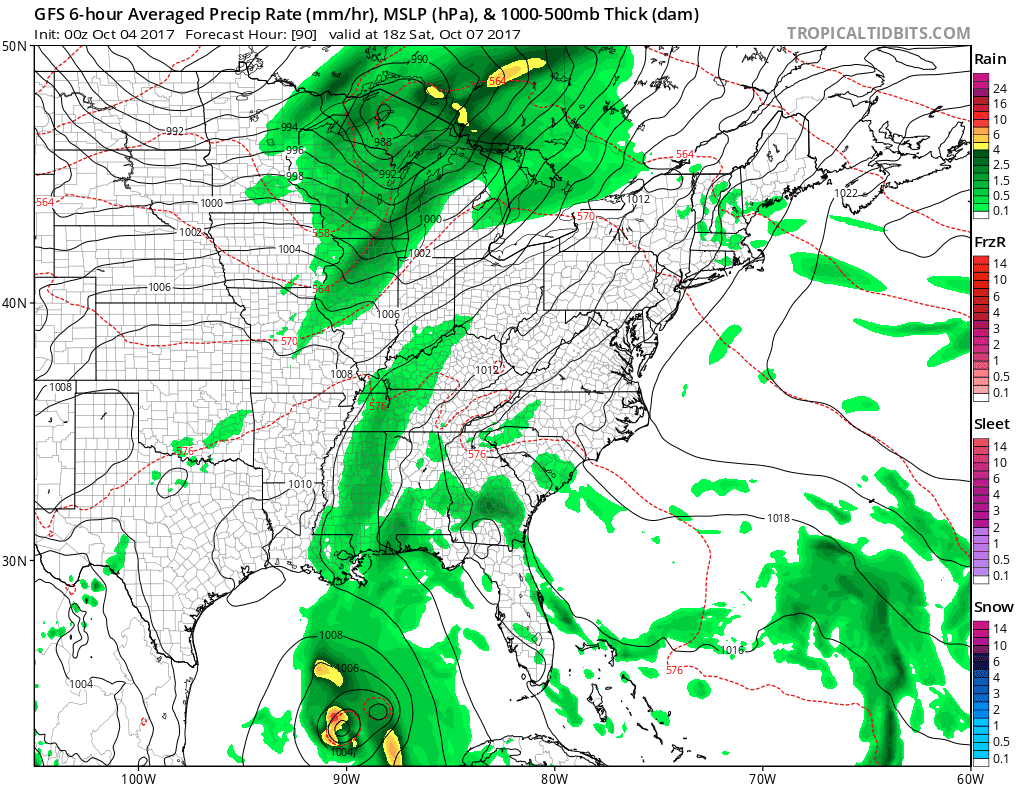 That run of the GFS produces several inches of rain across much of the bluegrass state.
The Canadian Model is similar, but doesn't quite have the perfect hookup of the front and our tropical system…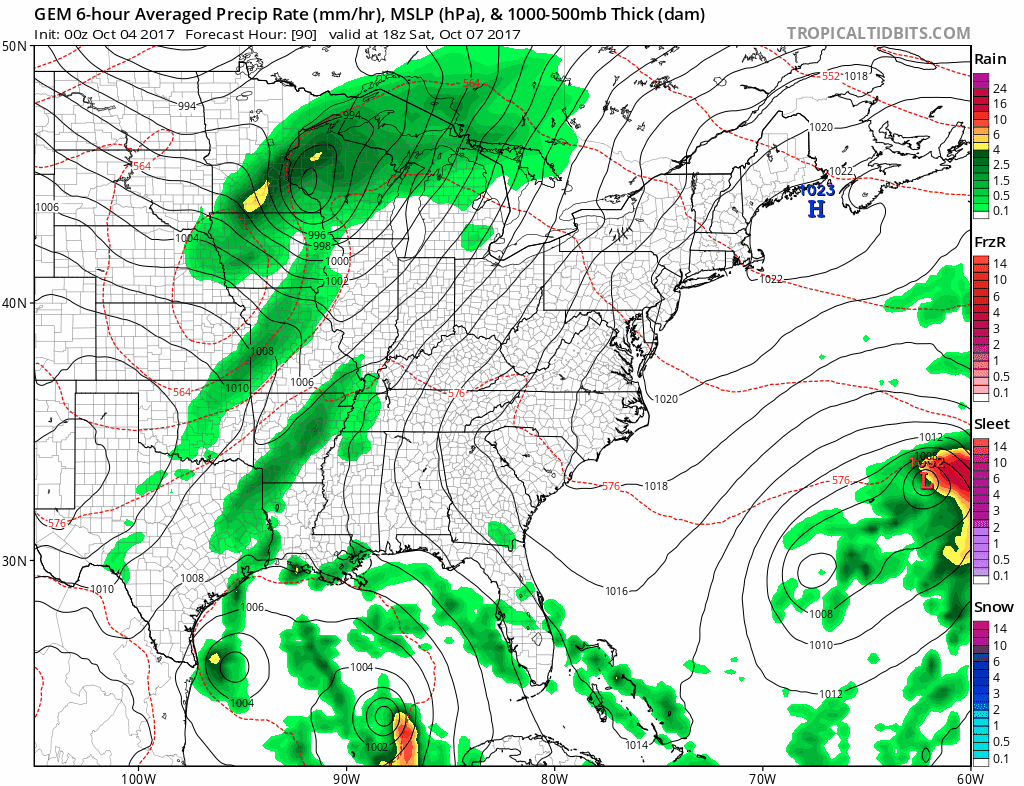 While not as robust as the GFS, that's still a healthy rain event around here. This one certainly has my attention over the next few days.
For what it's worth, the overnight hurricane models are on the side of the GFS…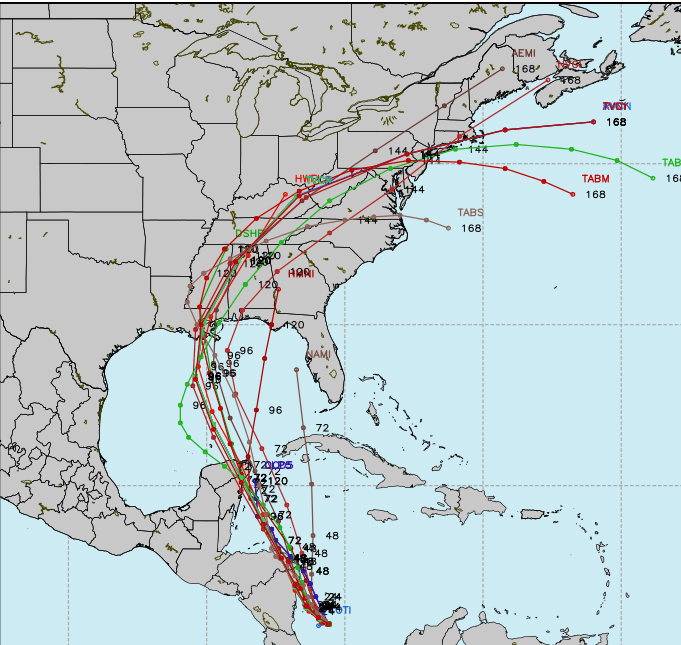 After that zips through by late Monday, another cold front takes aim at the region by Tuesday and Wednesday. This bad boy has chilly air moving on in behind it…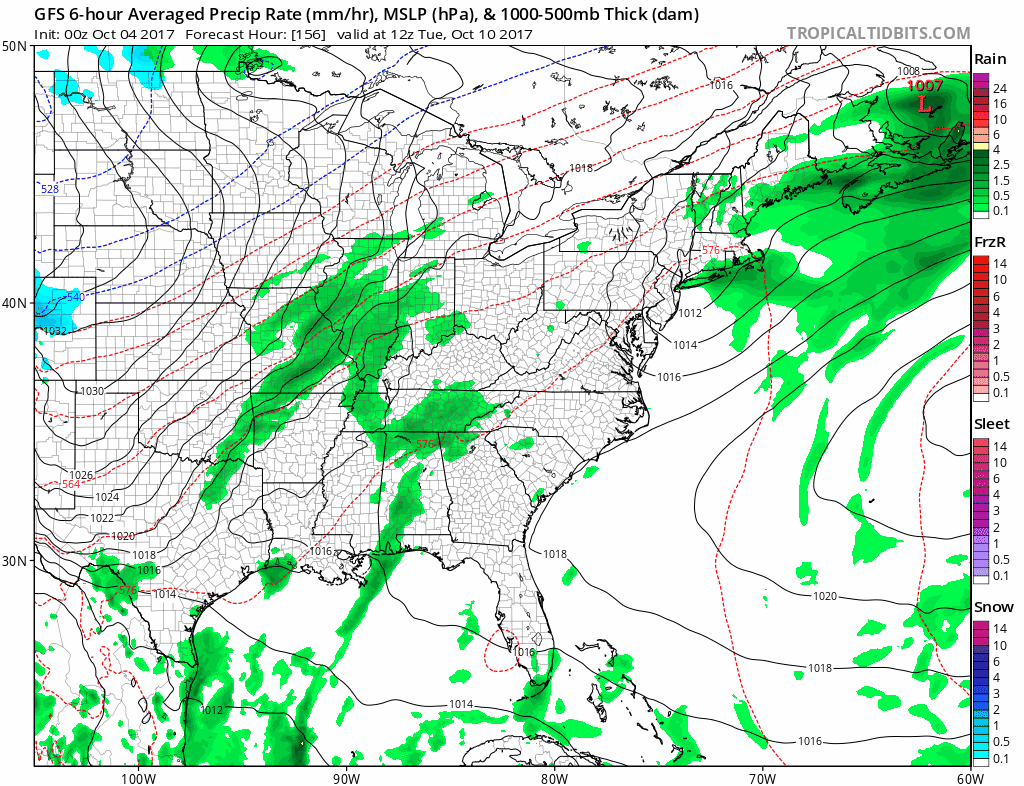 For some time now, the GFS has also been signaling a plains winter storm system unleashing some nasty weather and cold by the middle of the month…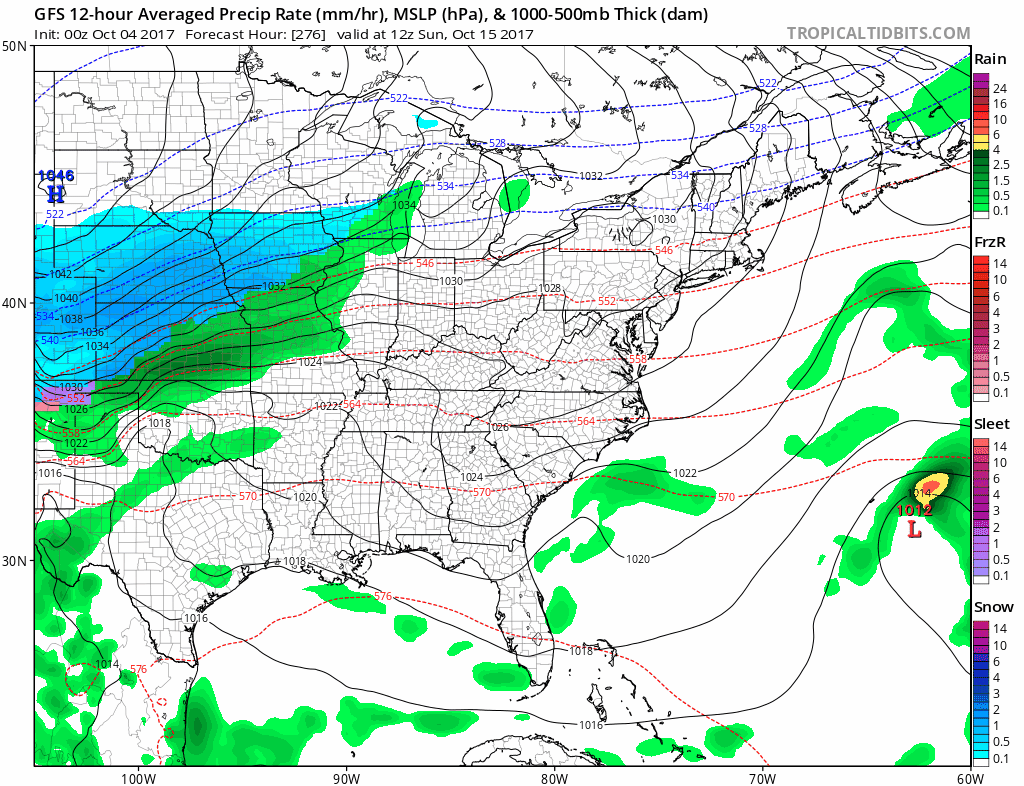 It may be a fantasy of a model run, but that's pretty incredible to see this early in the season.
I will hook you guys up with updates later today. Could be a three update kinda day. 😉
Enjoy your Wednesday and take care.