Good afternoon, everyone. The forecast is playing out very well as torrential rains drench the bluegrass state. Nate is now a Tropical Depression and will move right on top of Kentucky this evening into tonight.
Rainfall numbers for much of Kentucky are already into the 2″-4″ range for many, including a few spots approaching 5″ since the rains started late Saturday. The Kentucky Mesonet rain numbers just between midnight and noon EDT are impressive…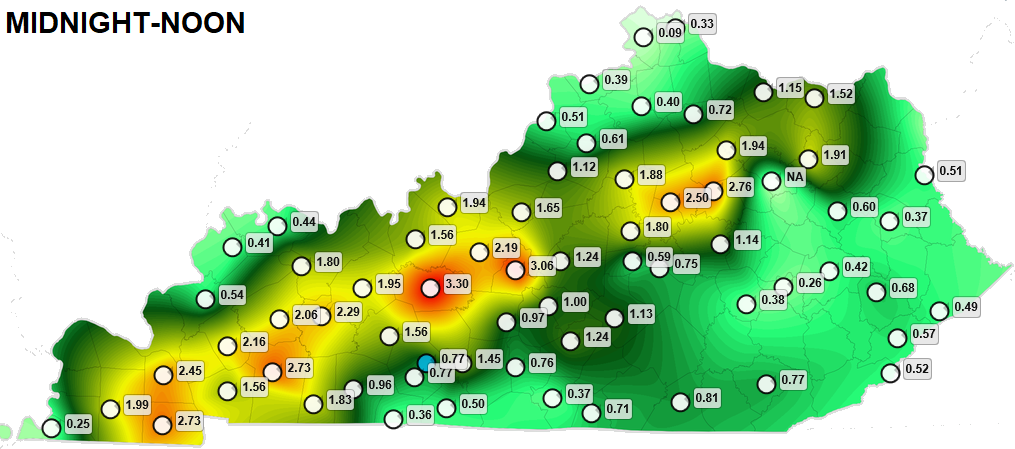 That is NOT an updating map and only shows a 12 hour period. The rainfall matches up very well with the area we said to watch for…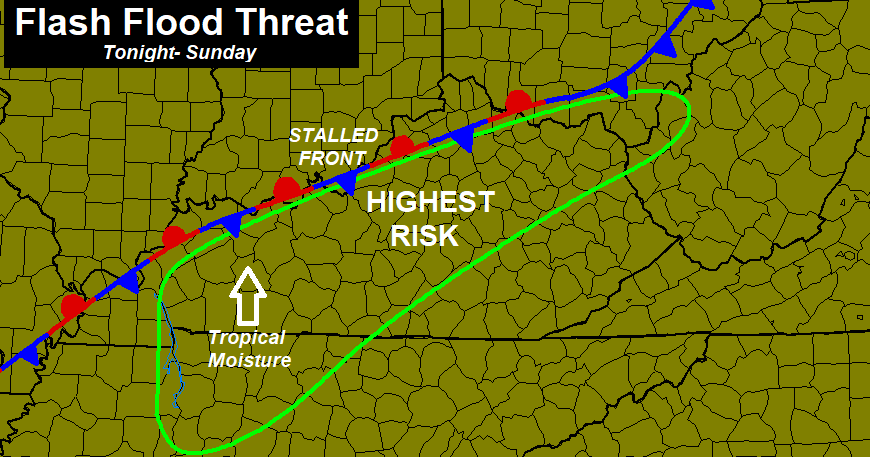 Heavy rains continue to push northward with another 1″-3″ of rain likely through tonight, especially across central and eastern Kentucky. This happens as Tropical Depression Nate moves over top of us…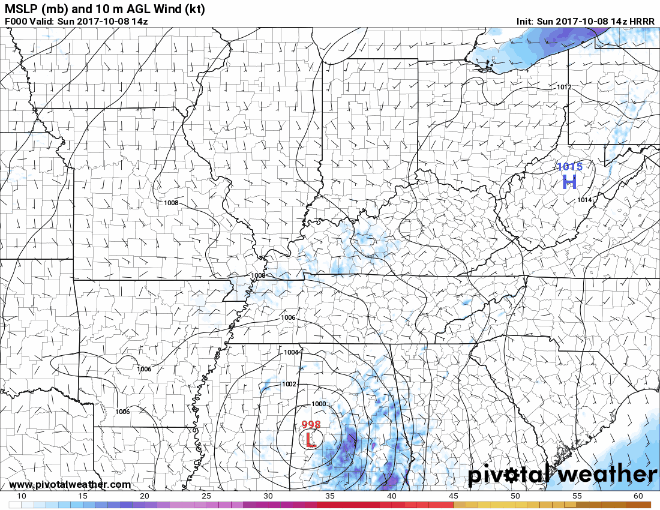 Winds may gust to 40mph across the high mountains of eastern Kentucky as Nate rolls through.
Here are your tracking tools to follow the tropical rains…
I will have another update later today, so check back.
Make it a great day and take care.