Good Monday to one and all. Topical Depression Nate rolled across Kentucky and is now pulling away quickly to the northeast. This will give us some dry times later today, but another system will quickly fill the void, bringing more rain and storms in here for the next few days.
The setup from the weekend worked out very well in terms of the forecast. A general 1″-5″ of rain fell, with locally higher amounts.
A few showers will be out there to start the day, but Nate is on the way out by the afternoon. Track away…
The next system quickly moves in later tonight into Tuesday with more showers and thunderstorms. A few of the storms may be strong, as the action carries us through Wednesday…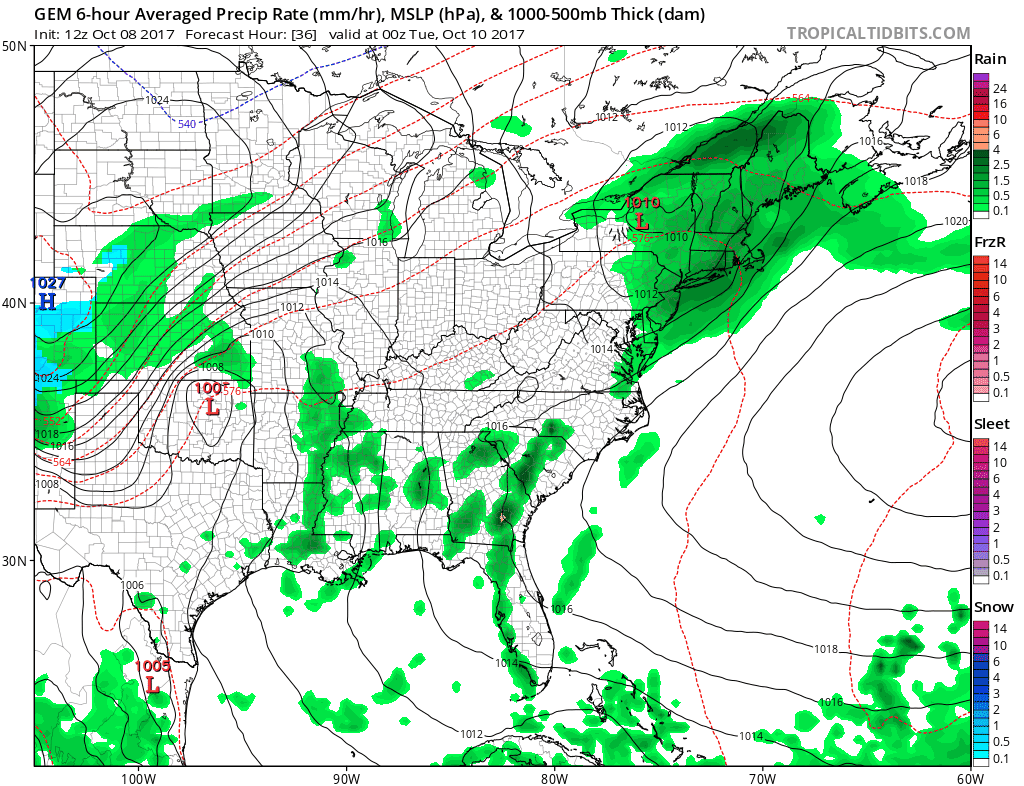 That setup can put down another inch of rain in some areas over the next few days…
Again, this is about as active as you will EVER find our weather pattern in October.
Cooler air filters in briefly behind that, but will be nothing like what it could have been. I've been warning you that the tropics are dominating the overall pattern and they continue to alter the setup. In prior years of hyper active hurricane seasons that lasted into October, the pattern often flipped very cold once into November.
Are we done with the hurricane season? I'm certainly not ready to make that statement. Something may try to develop in the Caribbean and work into the Gulf of Mexico again. The Canadian has this and has a deep trough diving into the east…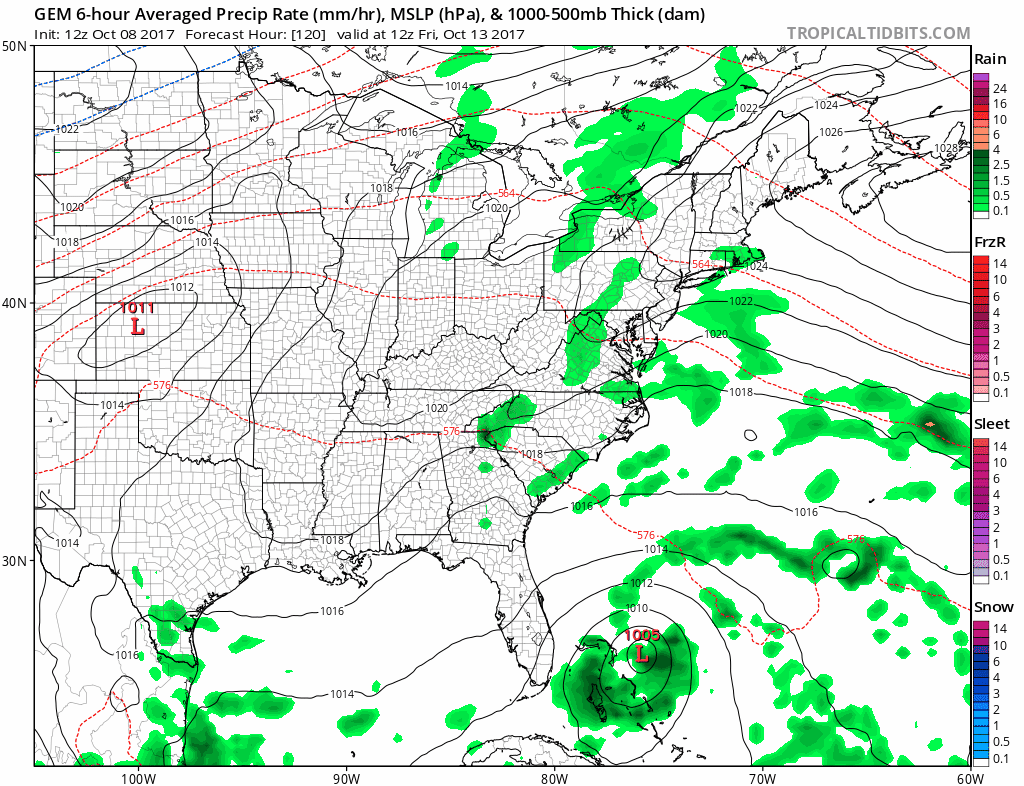 The tropics are the biggest bully on the weather block!
Have a great Monday and take care.