Good Tuesday, everyone. A potent disturbance is working into the Ohio Valley today, bringing more showers and thunderstorms our way. A few of these storms may even be on the strong side. Looking longer range, changes show up as the tropics finally slow down.
Today will feature clusters of showers and storms working in from west to east. There is a risk for strong to severe storms going up, especially across the western and central parts of the state…
These storms may also put down heavy rains, with some areas picking up 1″+. Here are your tracking tools for the day…
Lingering showers are likely into Wednesday as a cold front crosses the state. The air behind this front is trending cooler as we get closer. Take a look at the big temp drop going on across Kentucky by Wednesday afternoon…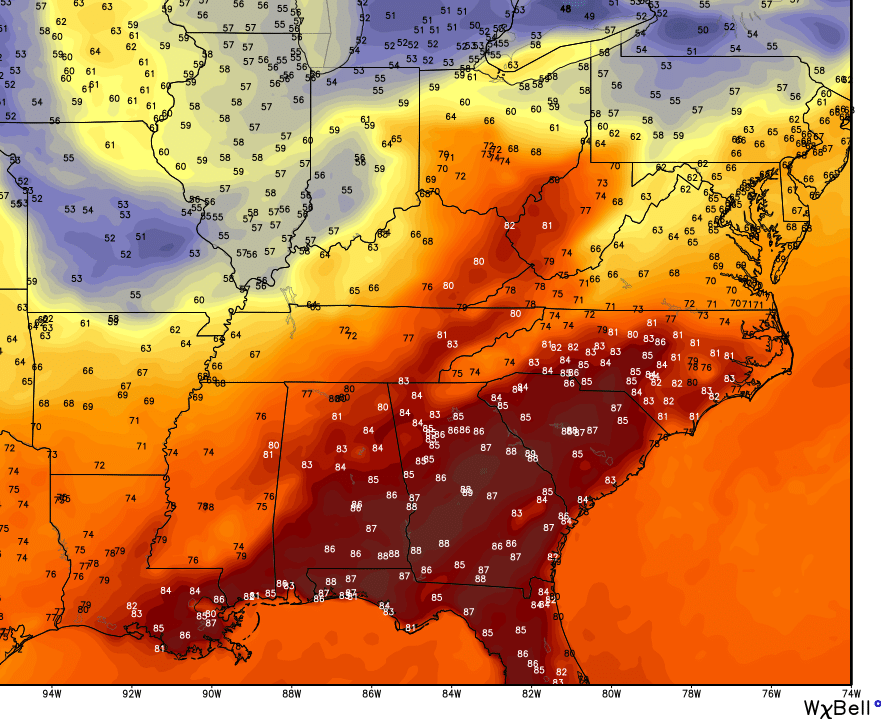 That looks like a typical fall front, with cooler air settling in behind this into Friday. The European and NAM both keep temps in the upper 60s for highs for parts of the region…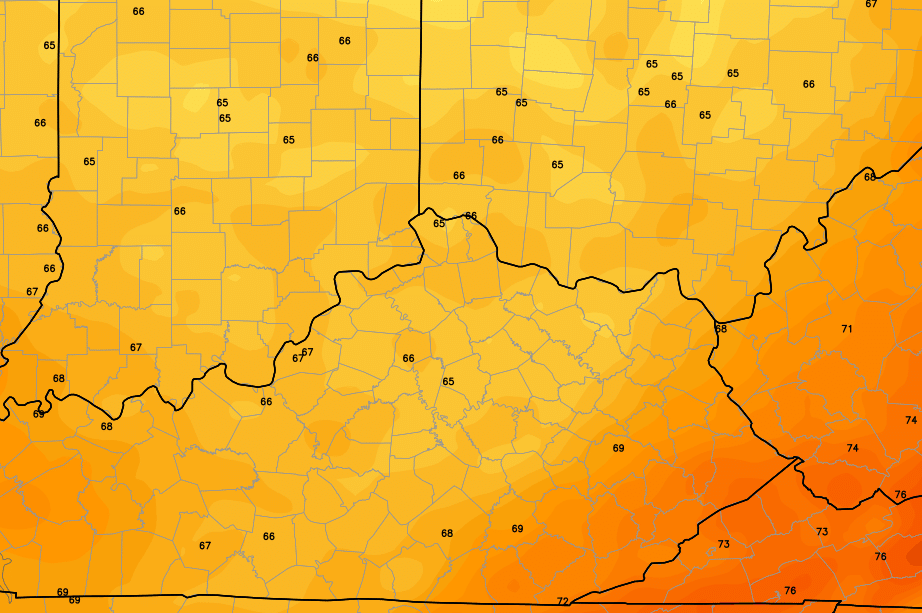 Again, we may see the temps a little above that, and could see a healthy gradient from west to east.
Temps do rebound into the 70s for Friday and Saturday, but a stronger front then shows up by Sunday…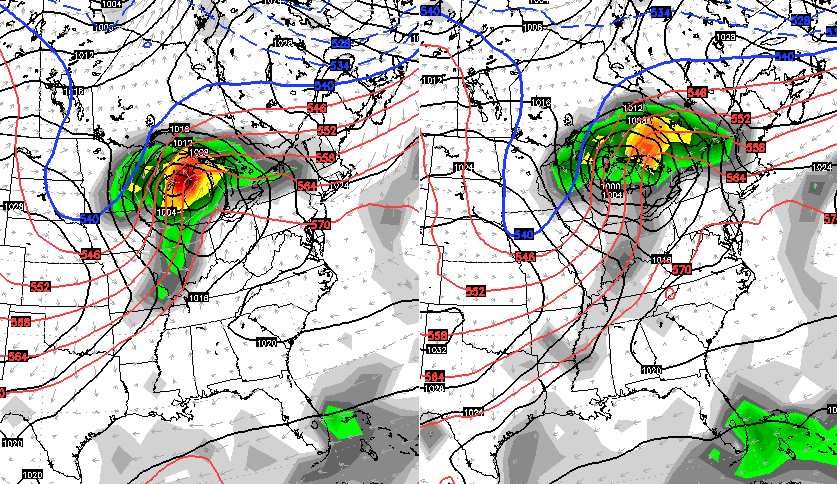 That will have showers and storms and very gusty winds with it as it blows through here. You will also notice the system near Florida is now struggling to develop.
Anyway, check out the temp drop as the front moves in…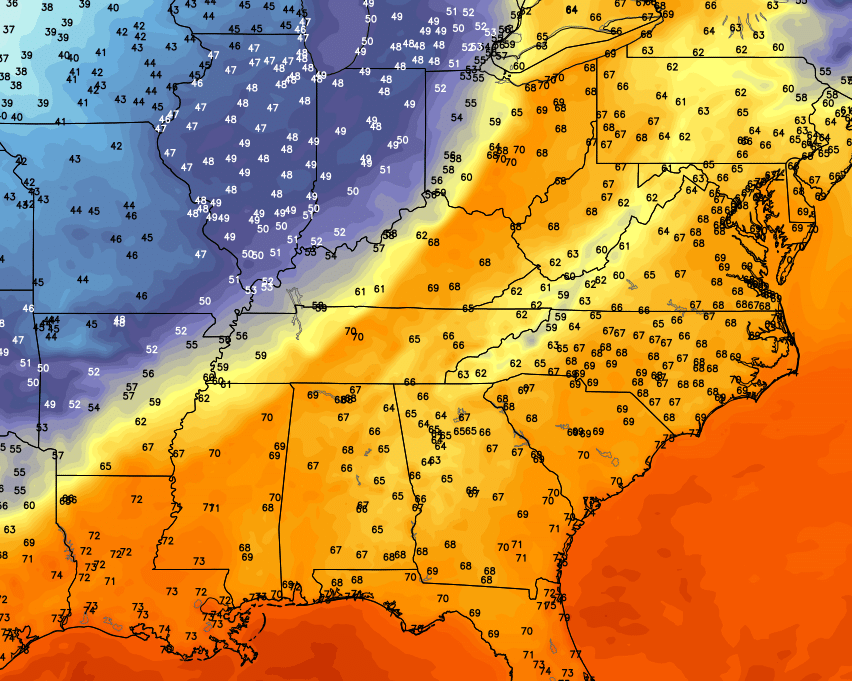 Highs behind this front for early next week…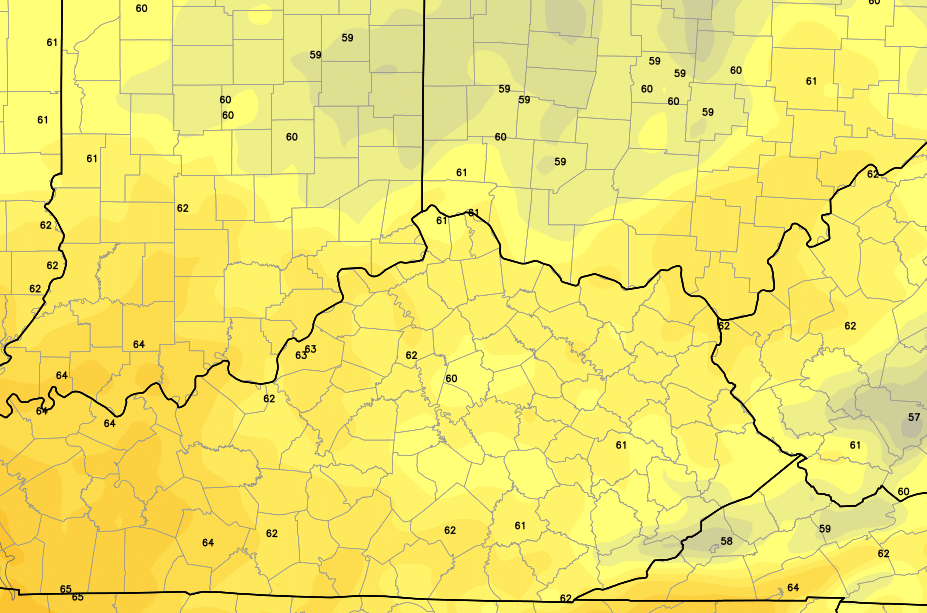 In my last post, I talked about how very active hurricane seasons often flipped cold for November and how that's something I watching for this year. The CFS must have been reading…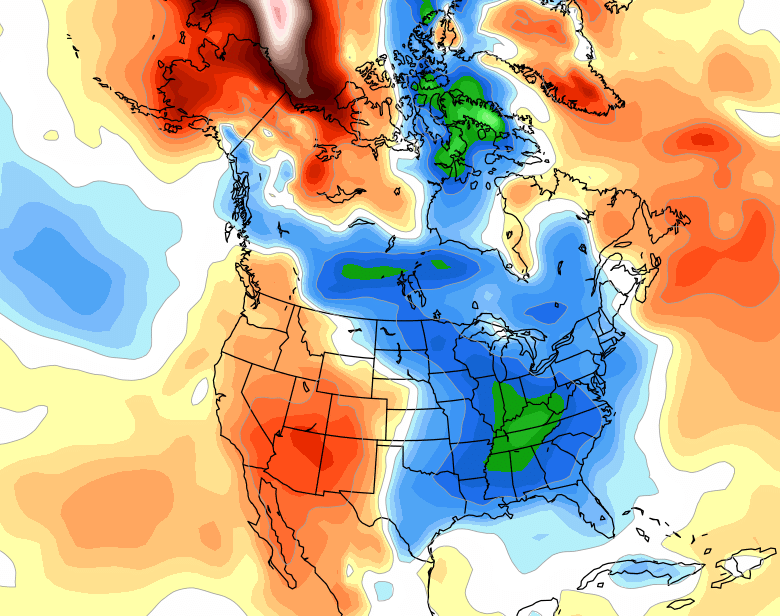 We shall see, but I will say the cards are on the table for a possible early start to winter. It's been several years since we have been able to even think about that potential.
Make it a great Tuesday and take care.