Good Wednesday, folks. We have a cold front pushing across the state today, bringing additional showers and storms, and a big temperature swing. This is the first of two fall cold fronts showing up in the next week, as our pattern slowly changes.
Showers and storms today won't be terribly widespread, and will be more prominent across the eastern half of the state…
Temperatures ahead of this front may hit 80 in the east, but will drop into the 50s and 60s behind the boundary. Winds will be gusty as the cooler air pushes in.
Thursday will find a pocket of cool air located right on top of the region. The NAM family keeps clouds and a small shower chance around. That really does a number on high temps from the model…
If the clouds are not as widespread, many of us will be in the upper 60s to low 70s. Regardless, the air feels much, much better with lower humidity levels.
The temps then bounce back into the mid and upper 70s for Friday and Saturday. Skies will stay partly sunny with a small shower chance in the east on Friday.
A strong cold front then works into the region on Sunday, bringing gusty winds and showers and storms…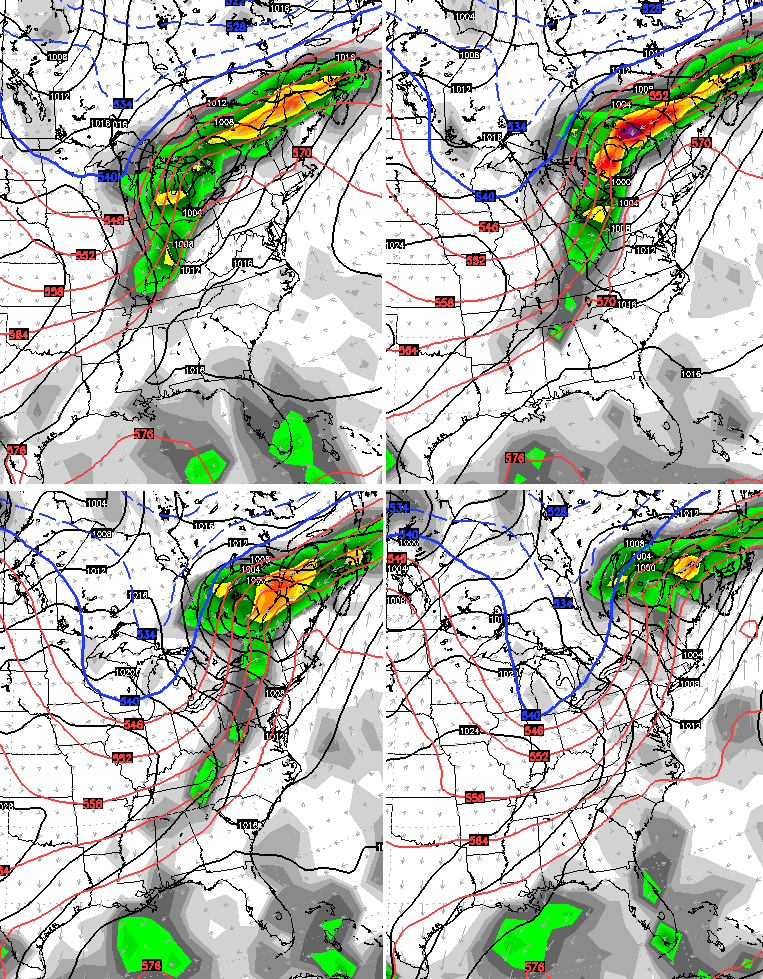 Chilly air comes in behind this front with low and mid 60s for highs Monday into Tuesday. Lows may try to drop into the upper 30s in a few of the colder spots.
The pattern likely starts throwing deeper troughs at us as we head into the second half of October, potentially setting the stage some fun times in November. The next shot on the GFS arrives late next week…

Speaking of fun times, the GFS gave us a model run showing the first flakes of the season in the week before Halloween…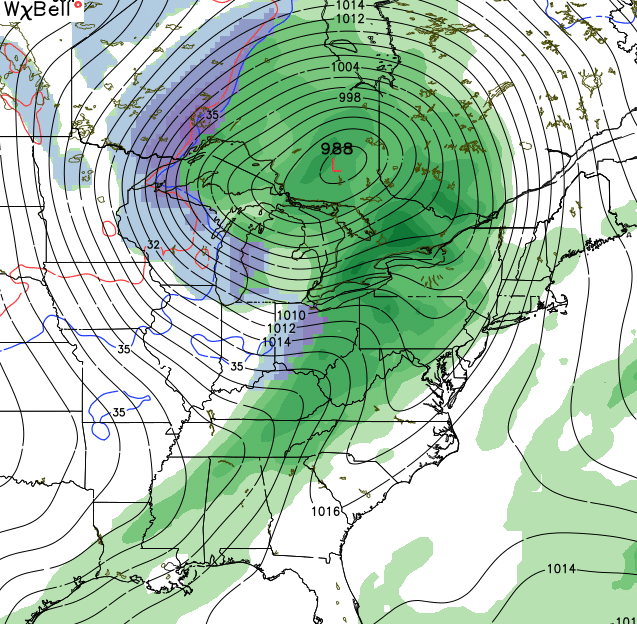 That's out there in fantasyland, so don't get too geeked up just yet. 😉
I'm throwing out some winter talk over the next few days, so spread the word.
Have a great Wednesday and take care.