Good Thursday to one and all. It's feeling the part of October today as cooler winds blow from the northwest. This is behind a front that worked through here on Wednesday. It's the first of several fronts to impact our region over the next few weeks, each with chillier air than the one before.
We will likely see a fair amount of clouds billow up out there today. That typically happens with cold air aloft and a northwesterly wind flow. A few sprinkles or very light showers are even possible…
Highs are generally in the 60s for many areas. Depending on clouds, those numbers may span from near 60 to flirting with 70 in the southeast. Still… the air is much drier and has the fall feel.
Speaking of clouds, Friday is an interesting day. The NAM family of computer models suggests we hang on to some clouds deep into the afternoon…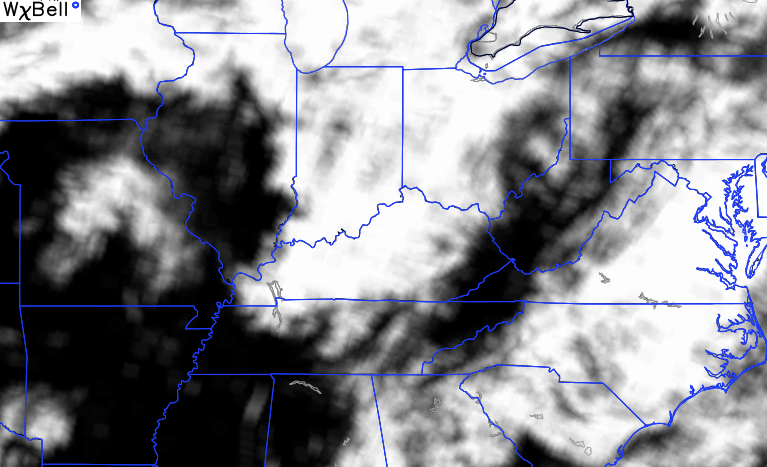 If that happens, temps will be held WAY down under the clouds. Check out the same model run for high temps…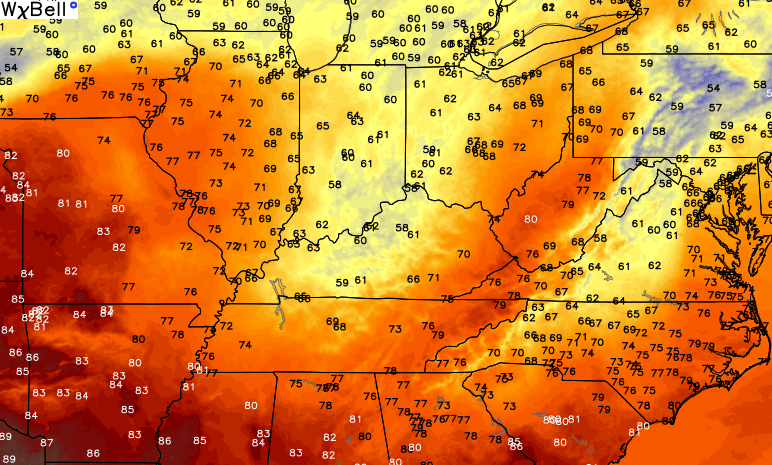 That may be a little too cool, with many areas likely reaching from 70-75 degrees. Still, never underestimate the impact of clouds on temps this time of year.
Saturday looks warm with highs deep into the 70s. Winds will gust up from the southwest, ahead of another strong cold front arriving Sunday. A line of showers and strong storms will likely accompany the front as it moves through here…

Winds will be very gusty with a big drop in temps Sunday afternoon and evening. The air behind this front is chilly. Check out the highs on Monday…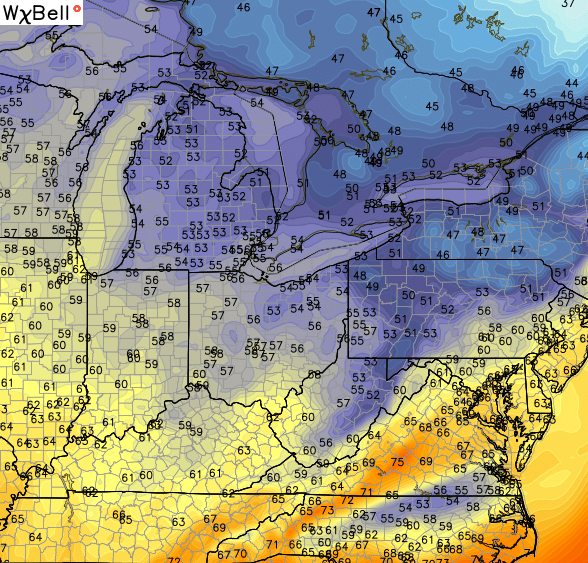 This will set the stage for the possibility of patchy frost to settle in by Monday night into Tuesday morning. Lows may reach the 30s…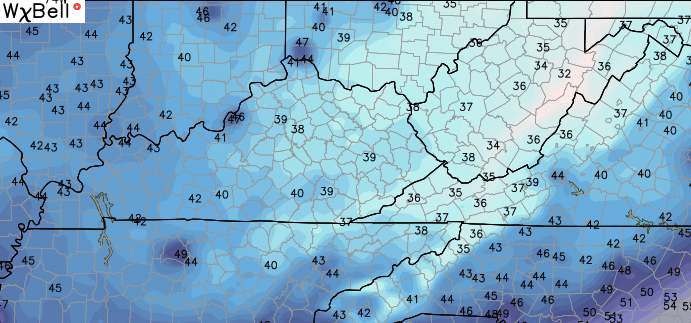 Temps stay seasonal for much of next week, with another front moving our way later in the week into the following weekend.
The last 10 days of October could see a significant cold air outbreak into the eastern half of the country. The 2013 analog has been treating me well, and I'm riding it for the rest of the month, at least. I told you how that month was warm to start, then produced some flakes in late October.
Maybe the GFS Ensembles are liking the 2013 analog. The few runs are showing the potential for Ohio Valley flakes to fly at some point in the next 16 days…
That's a big grain of salt to be taken with that, but it's interesting to see the models running toward my 2013 thoughts.
I've got some winter maps coming your way with the next update.
Make it a great day and take care.