Good Saturday and welcome to the weekend. Our start to the weekend is looking pretty darn nice, but a strong cold front races in here on Sunday. That front brings showers and storms to town, and a big crash for your back porch thermometer.
Highs out there today are generally in the 70s, with a local 80 a possibility. Winds will start to gust up and there is a slight increase in humidity levels. This may fire off a scattered shower or storm, especially across the south…
Winds are REALLY going to crank on Sunday and could reach 35mph at times. This is when our cold front blasts through here with a few showers and storms…

The rain with this system is NOT very impressive.
Temps on Sunday will be pretty awesome to watch. Highs reach deep into the 70s across the east, while the 50s surge in behind the front. Some areas may have a 20+ degree temp drop in just a few hours.
Sunday night will find temps dropping into the upper 30s and low 40s. Highs for Monday are pretty chilly…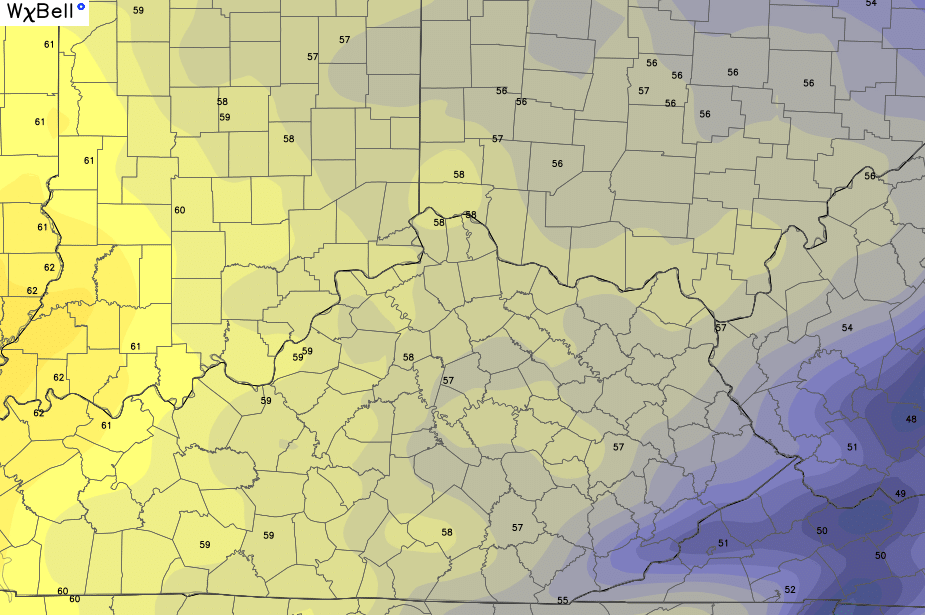 Upper 50s across the east with low 60s in the west should make for a great fall day. A kiss of frost on the pumpkins will be a good bet by Tuesday morning with temps in the mid and upper 30s, especially central and east.
The middle of the week will find typical mid October conditions in our region, with a slow warming trend. We will likely hit the 70s again for a few days, but another front dives in by next weekend…

That should then get the ball rolling toward a DEEP trough digging into the eastern half of the country the following week…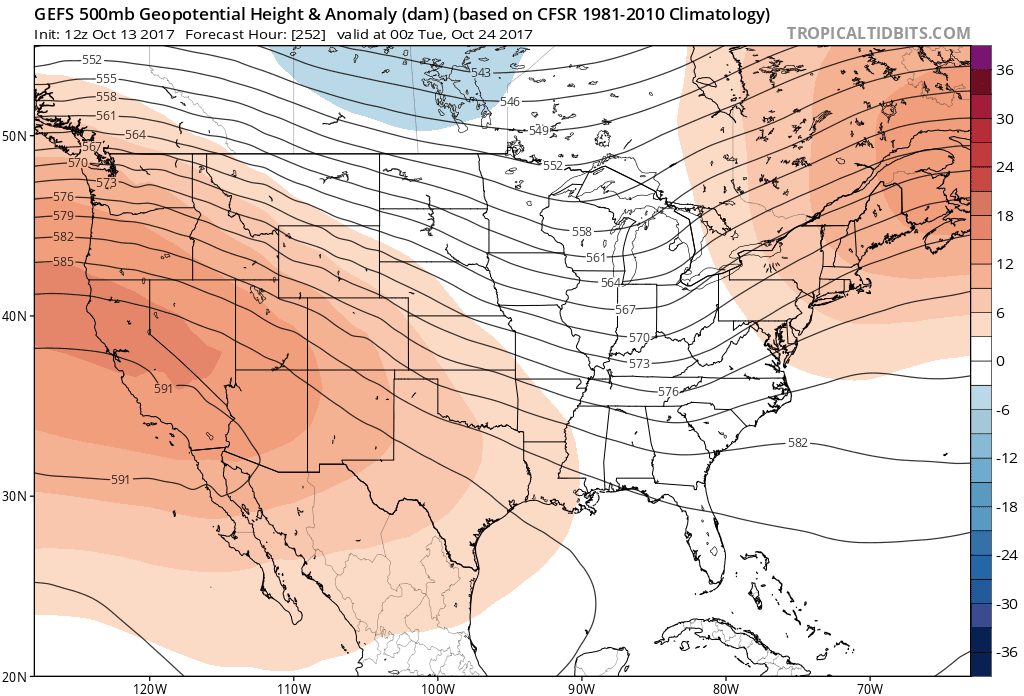 That's a pretty cold looking pattern…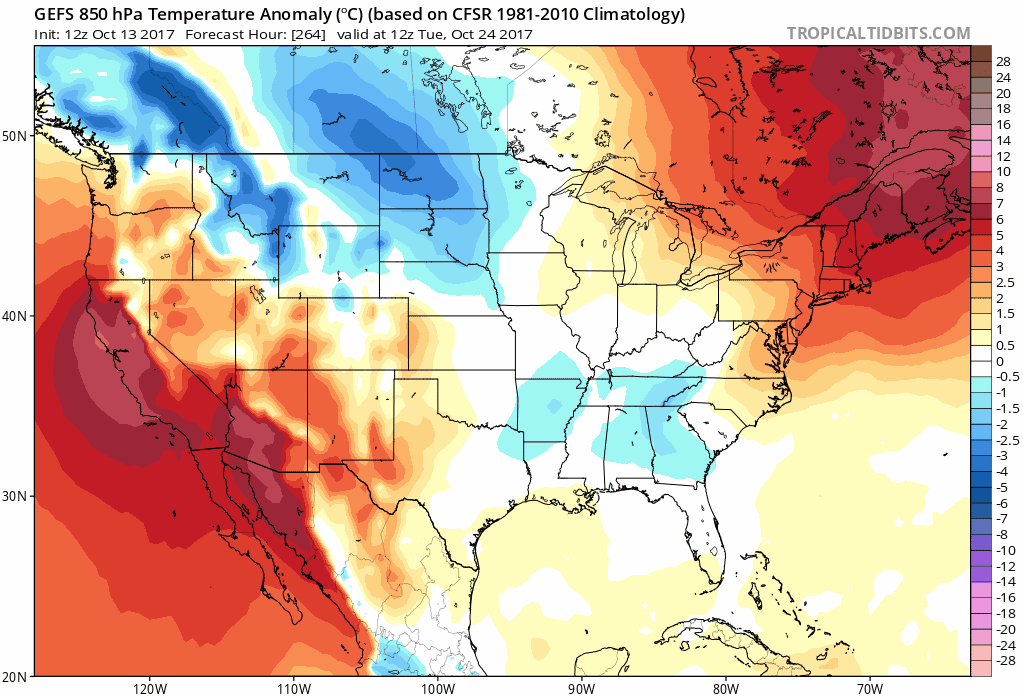 Can that bring some of the first flakes of the season to parts of the Ohio Valley and Appalachian Mountains?
Speaking of flakes, the long range ensembles from the WeatherBell European Model are in. Here's the snow forecast through Thanksgiving weekend…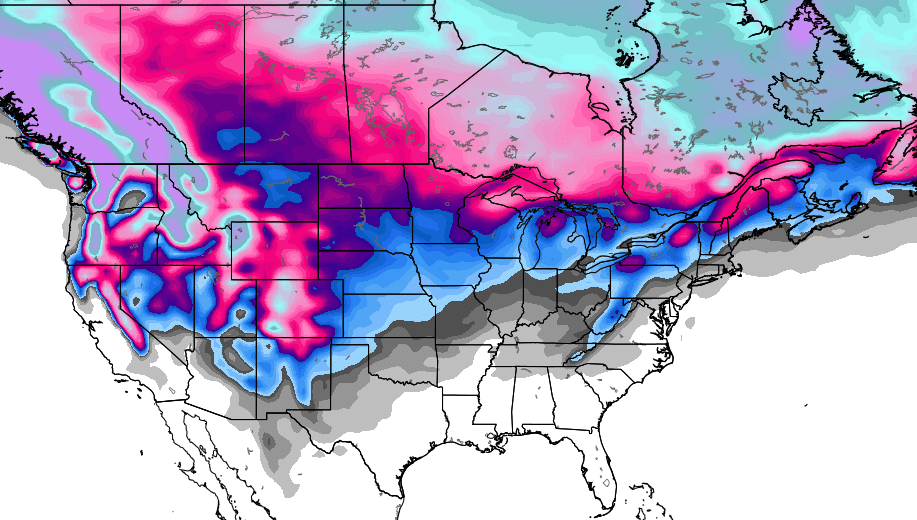 That's a healthy signal for so early in the season.
Have a great Saturday and take care.