Good Wednesday, everyone. We have a cold front heading toward the region today, bringing an increase in rain and gusty winds. The main show arrives this weekend as a much stronger storm system takes aim at our part of the world.
Let's start with today's opening act. Winds will gusty up and may reach 30mph at times across parts of the state. Rains arrive from west to east, with the greatest concentration coming this afternoon and evening…
Clouds linger into Thursday as a chilly wind kicks in. We may have quite the temperature spread showing up from north to south, with some areas struggling to get beyond the 40-45 degree range.
Our weekend storm starts to come together to our west on Friday, creating gusty winds across Kentucky. The winds and temps climb through Friday night into Saturday morning. Wind gusts may reach 40mph or greater at times.
As the front plows in here early Saturday, heavy rain and low-topped thunderstorms sweep through…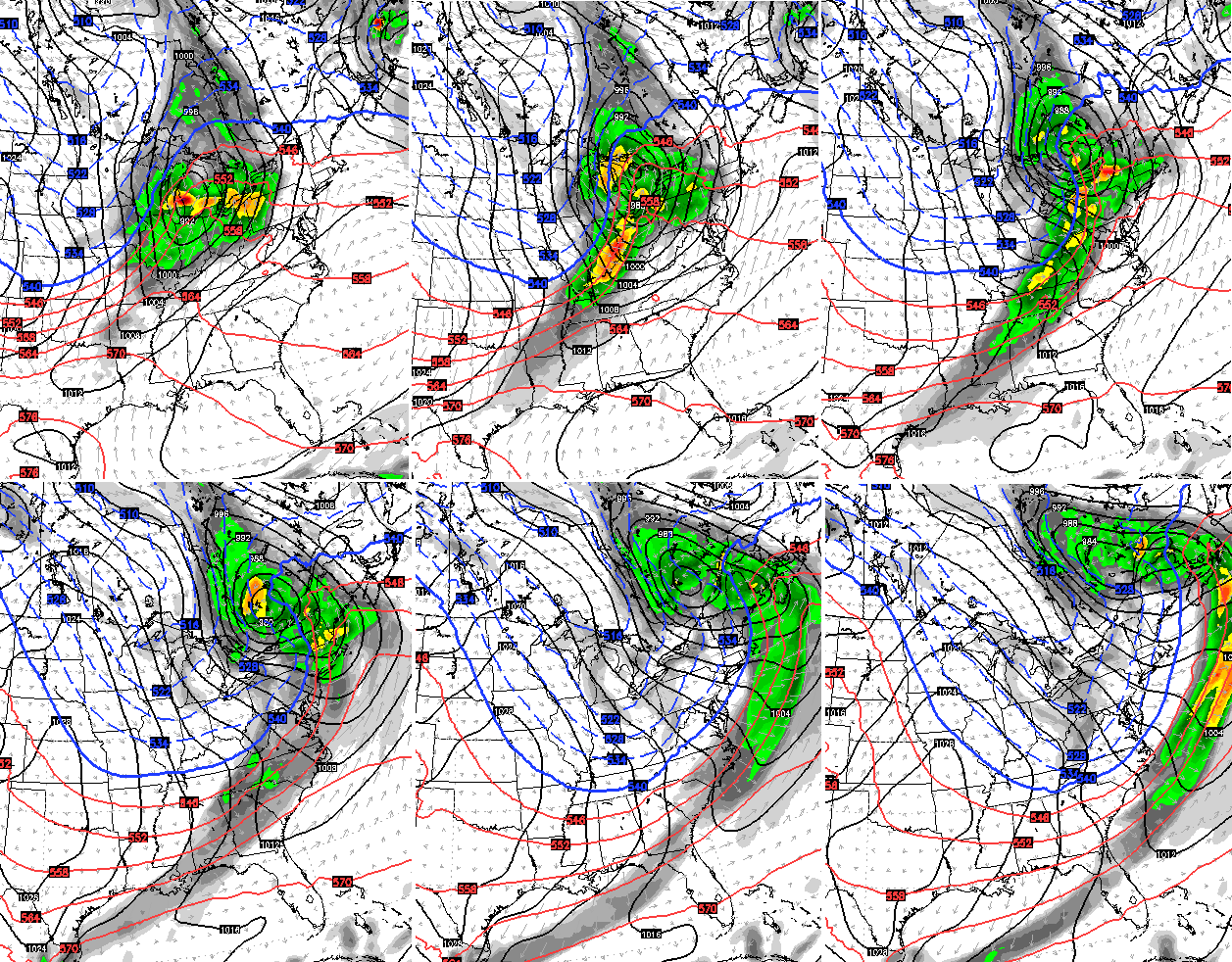 Colder winds then take over, with temps crashing through the day into the overnight. That northwesterly wind on the GFS continues to bring a few flakes into the eastern half of the state…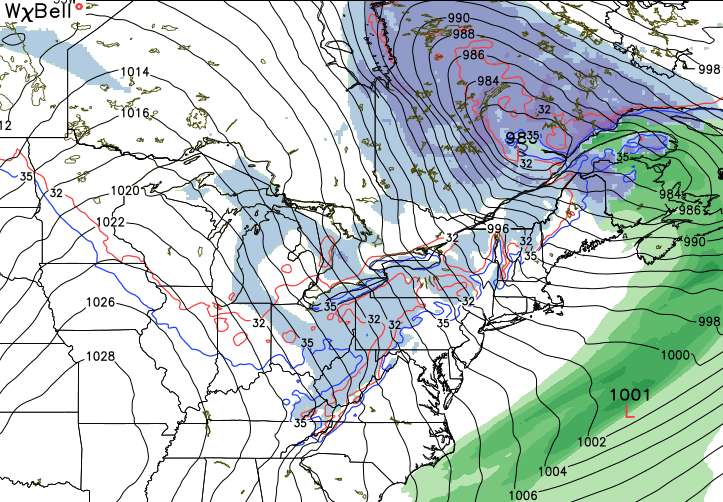 The GFS Ensembles continue to show the potential for a few flakes in the same areas…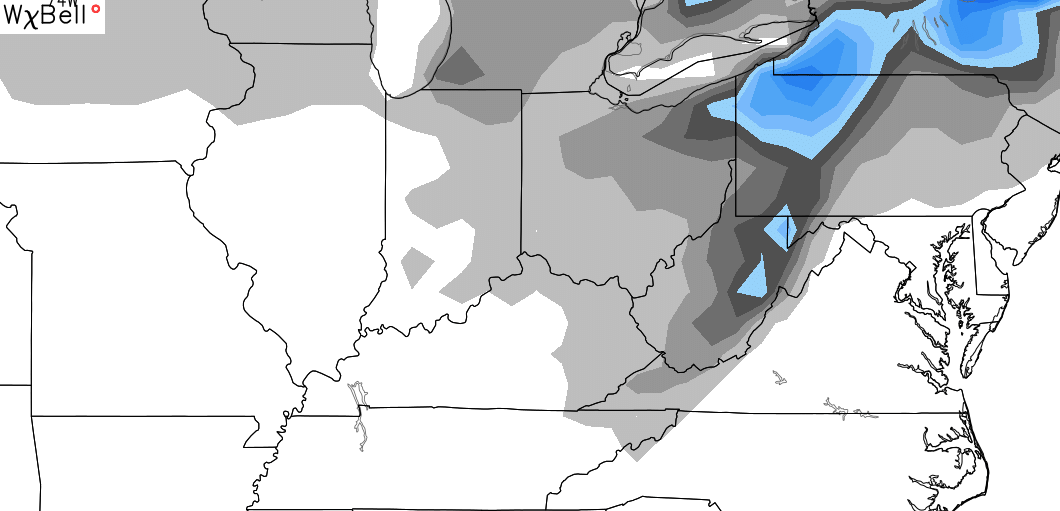 While the operational models do their regular flipping and flopping, the ensembles haven't budged with the cold shots for Thanksgiving week and beyond…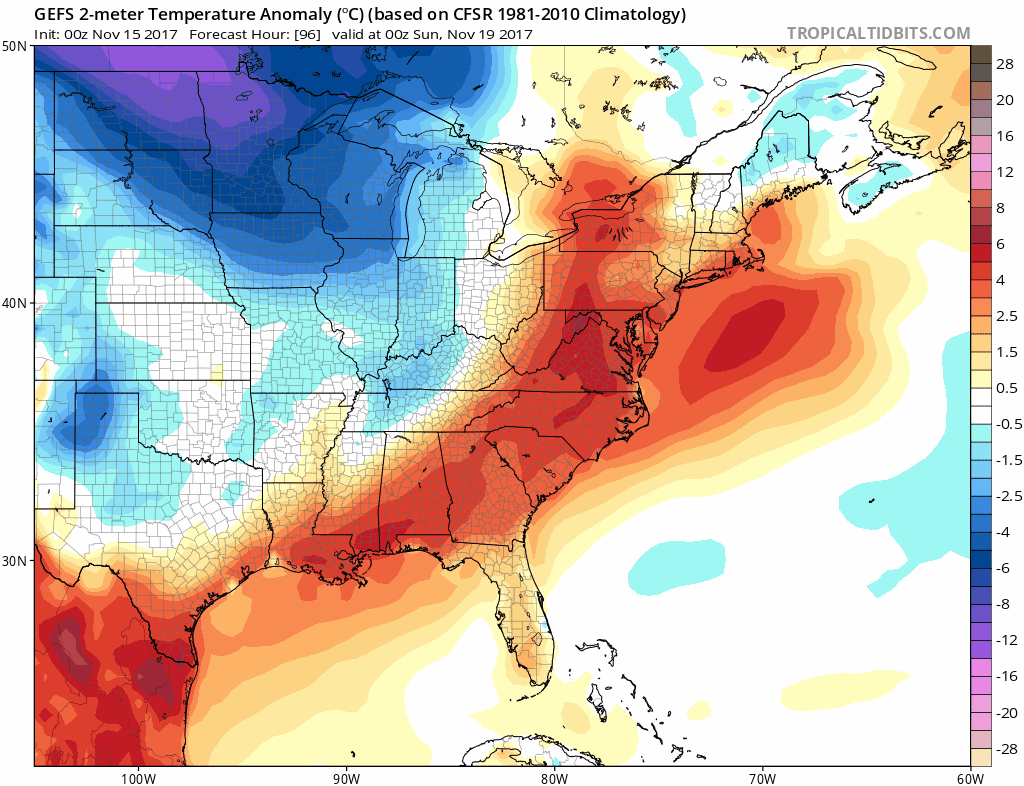 The same GFS Ensembles show the potential for some flakes to fly over during the same time…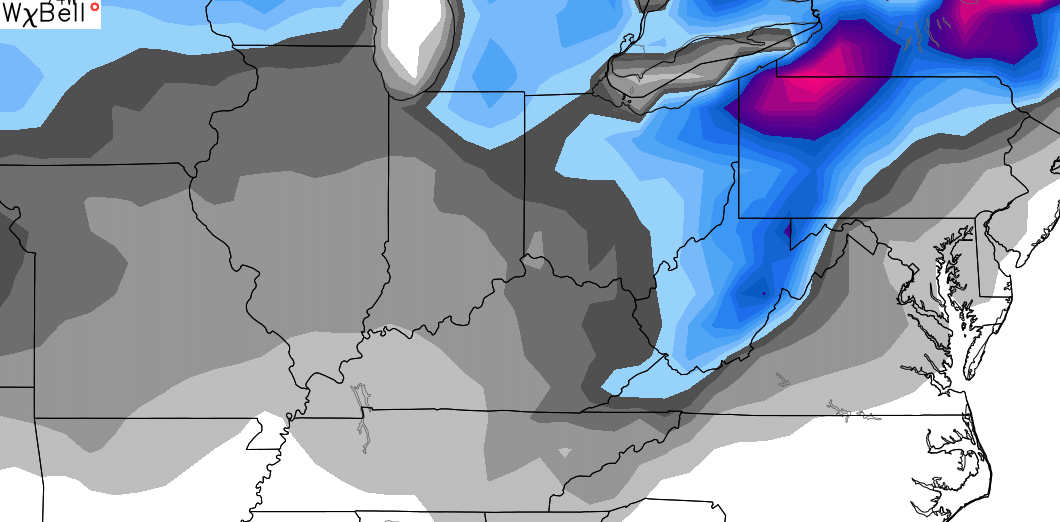 I will drop by for updates later today, so check back. Make it a good one and take care.