Good evening, everyone. I wanted to drop by for an update on the busy weather pattern taking shape for the next few weeks. It's a pattern that throws several systems our way, with more of a winter look coming late this weekend into Thanksgiving week.
Let's start with the rain coming in for Wednesday. As we get closer to the front arriving, rain totals on the models are edging up a bit, especially across the northern half of the state. Local amounts of a half inch are possible in a few spots…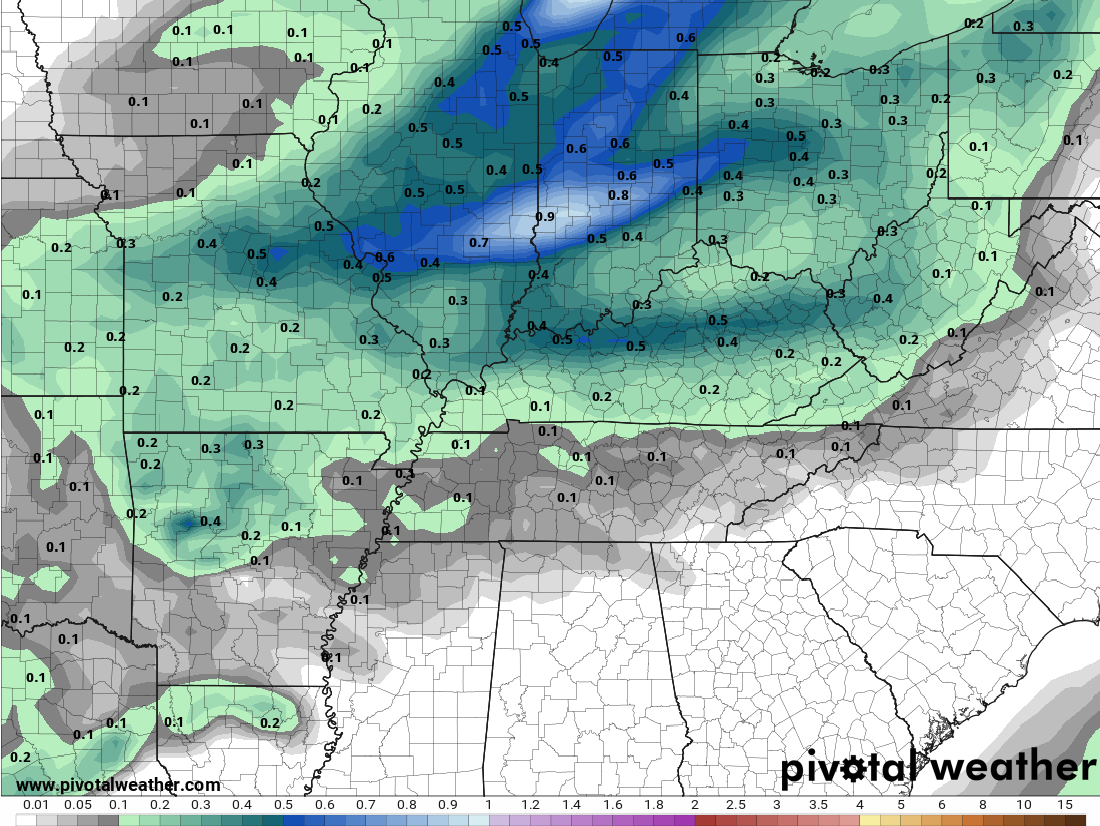 Chillier air then dives in here for Thursday, with all eyes shifting toward the weekend storm system. This will be a very strong storm system, but it's not looking like the powerhouse it was a few days ago. Winds are going to be the main problem around here, with gusts of 40mph or greater from Friday evening through Saturday morning. That's when the front slams in here with showers and some low-topped thunderstorms…

That strong northwesterly wind really kicks in for a very cold Sunday. Depending on the exact direction of that wind, a few flurries will be possible, especially in the east…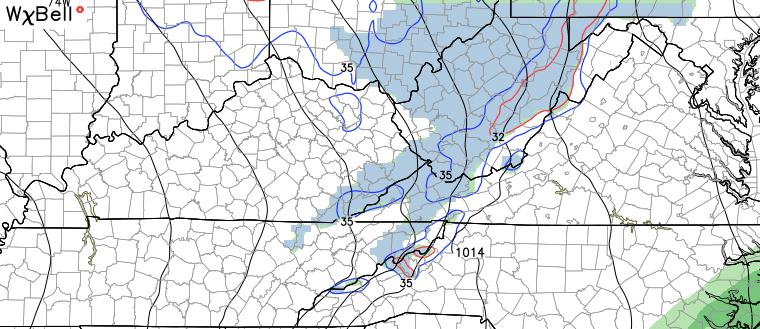 Wind chills with this may drop into the teens at times late Sunday into Monday morning.
Another cold shot then shows up by Wednesday into Thanksgiving Day of next week. We are about a week away from that cold shot, so the delivery method of that cold will change. The latest GFS shows some cold turkey…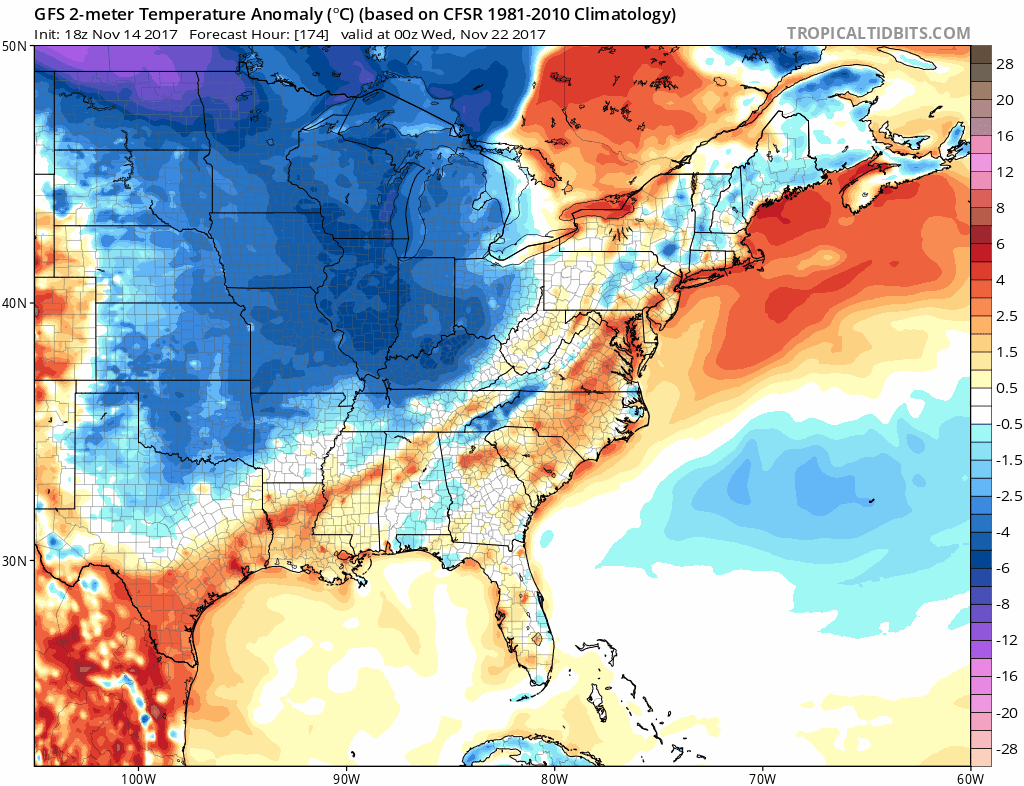 This particular model run has some frigid wind chills to start the big holiday…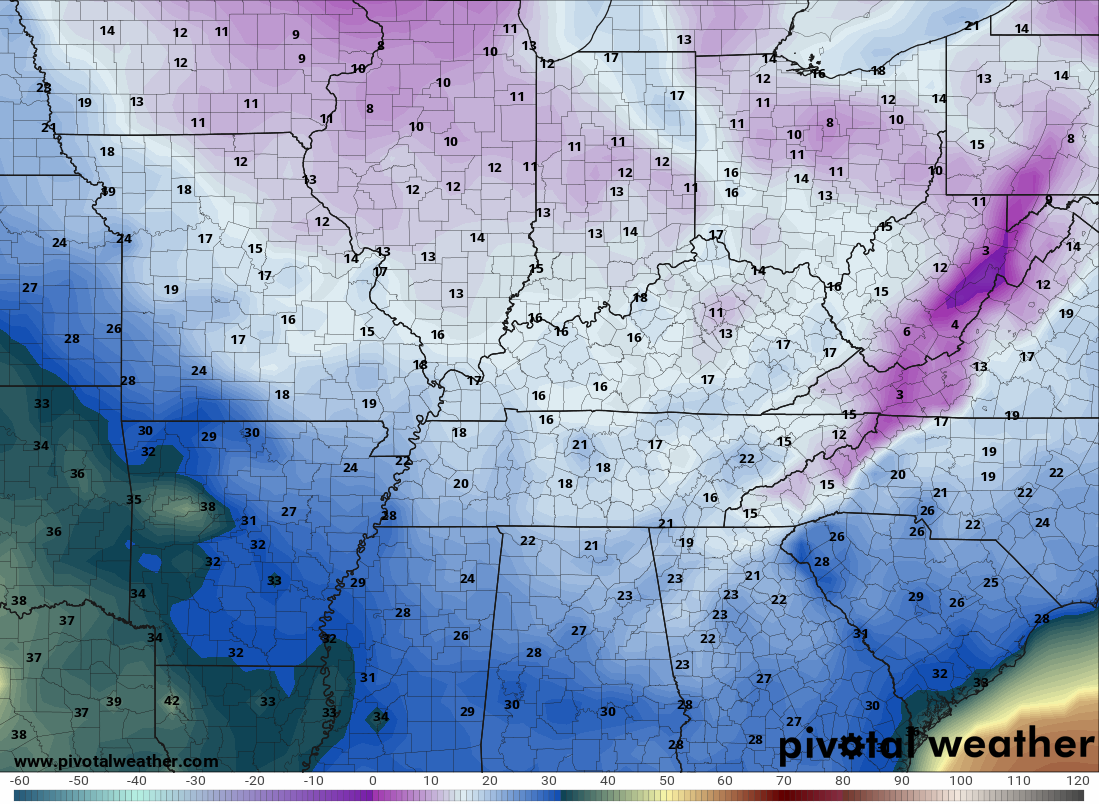 I mentioned earlier how the European Model seems to be having issues in hot it's handling the pattern over the next week or so. It was a model that was the first to show the upcoming cold shots, then all the others came aboard. Now, the Euro has really scaled things back.  Normally, I side with the European, but drastic changes in a model family, tend to make me a little skittish. Plus, the troughs ejecting from the southwest would seemingly play into the bias of the model.
To illustrate the point, compare and contrast the snowflake potential from the Ensembles over the next 2 weeks…
GFS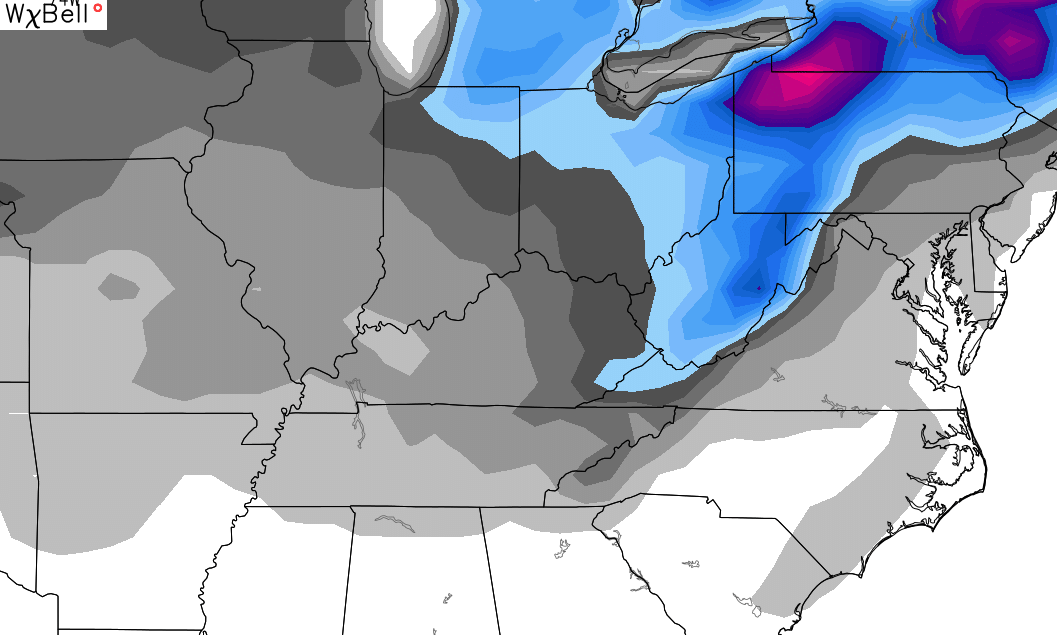 European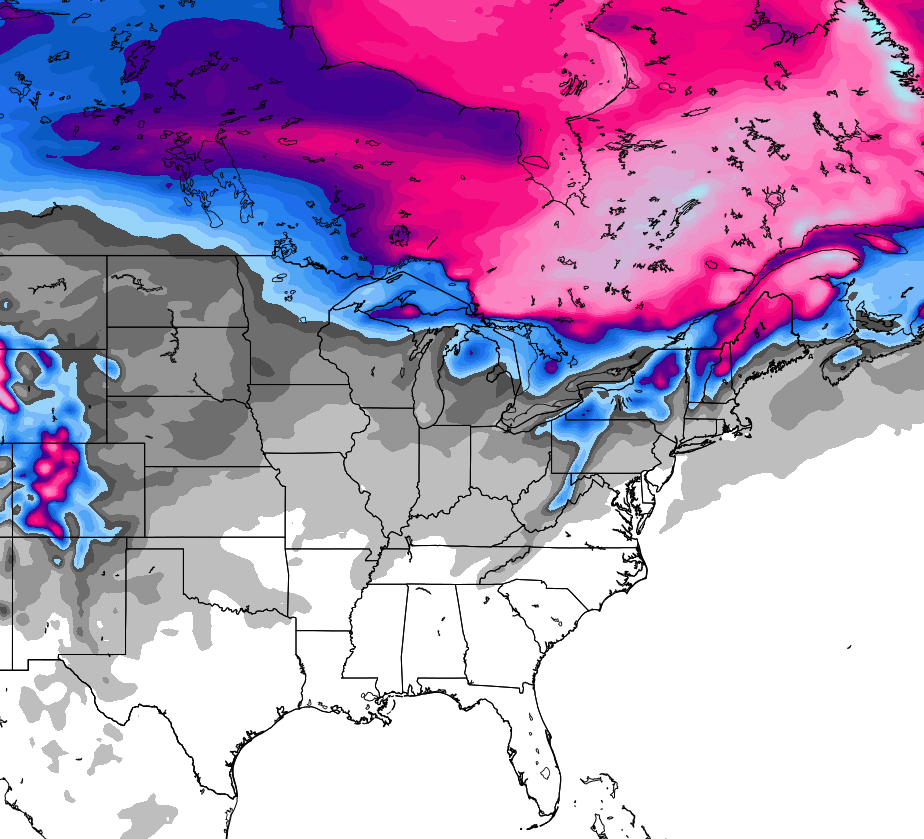 Fight, fight, fight. 🙂
I'll see you guys later tonight. Make it a good one and take care.