Good afternoon, gang. We continue to watch a very busy pattern setting up over the next few weeks. It's a pattern that throws several systems our way, as our pattern grows more wintry this weekend into Thanksgiving week.
The setup for the weekend largely remains the same, but with some slight changes showing up as we get closer. The trend is for a slower and slightly weaker storm system rolling through here this weekend.  That would lower the true severe thunderstorm threat, but keep the high winds, heavy rain, crashing temps and snowflake chance.
The new GFS…
Notice how the winds are more northwesterly now on the GFS, giving central and eastern Kentucky the chance for some flurries or snow showers Sunday and Sunday night…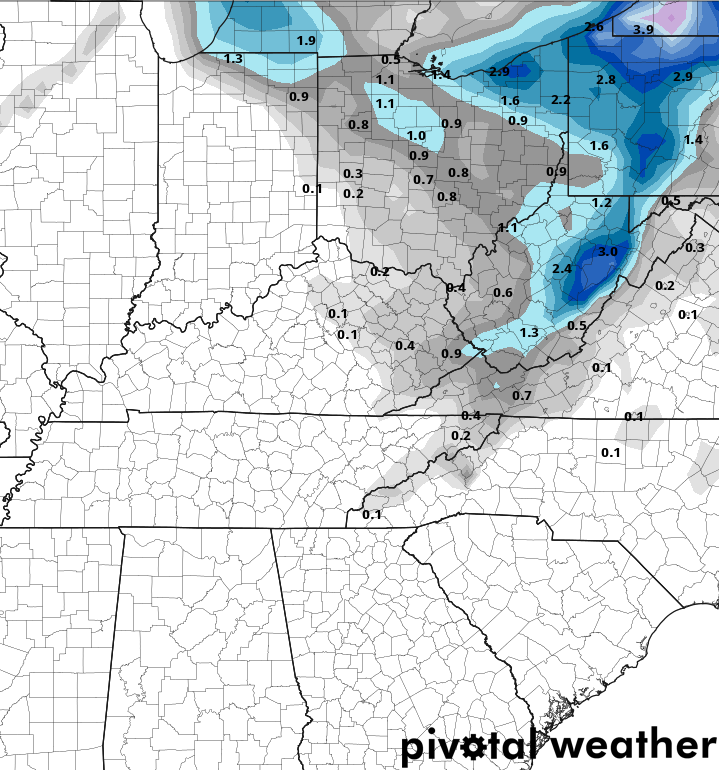 Again, we would need a true northwesterly wind to come down the length of Lake Michigan to give us enough moisture to provide the flakes around here. Flakes or not, temps for Sunday into Monday are frigid with wind chills way down.
We then see that system getting trapped in southern Canada as a huge block forms to the north of that….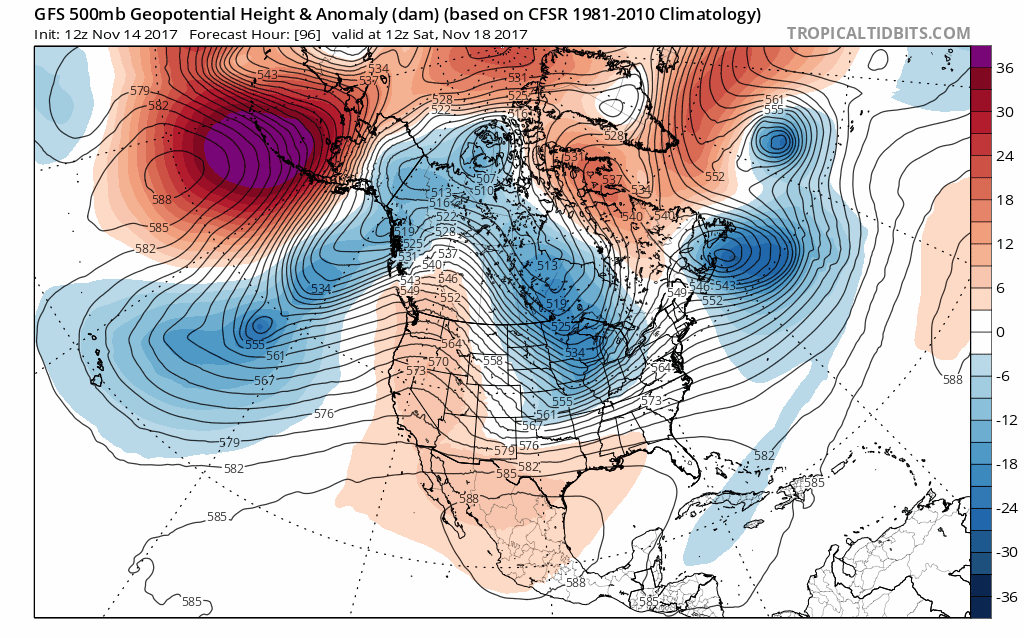 That allows for additional cold to dive in here for Thanksgiving week and weekend. It could be introduced by a storm system, threatening our region with flakes for the big day.
The GFS keeps that block going through Thanksgiving weekend, allowing for winter systems to dive underneath it…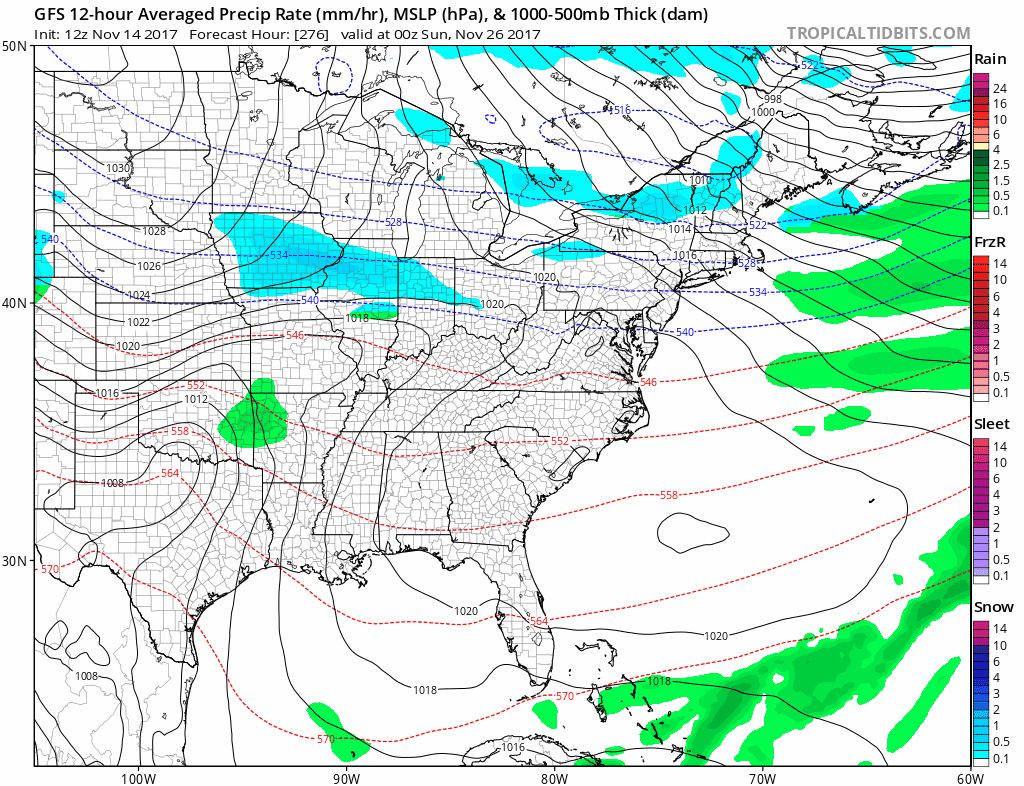 Don't take that to heart, but it's an illustration of the winter look the Ensembles have been screaming for a few weeks now.
I'm confident the cold shots are coming, flake chances will be ironed out on a case by case basis. Regardless, this is a far cry from the pattern of the past few years. 😉
I will have another update this evening. Make it a good one and take care.