Good Evening, gang. I wanted to drop by for a quick update on our weekend storm system and to take a look at your Thanksgiving holiday weekend trends.
Winds continue to be the main player from our weekend storm. Gusts of 40mph-50mph will be likely across the entire state and surrounding states.
The most tone deaf NWS office in our region is out of Charleston, WV. They control Kentucky counties in the northeast and those 4 counties are routinely left out of advisories and watches that blanket the rest of the state and region.
Look at the current Wind Advisory and notice the 4 counties excluded…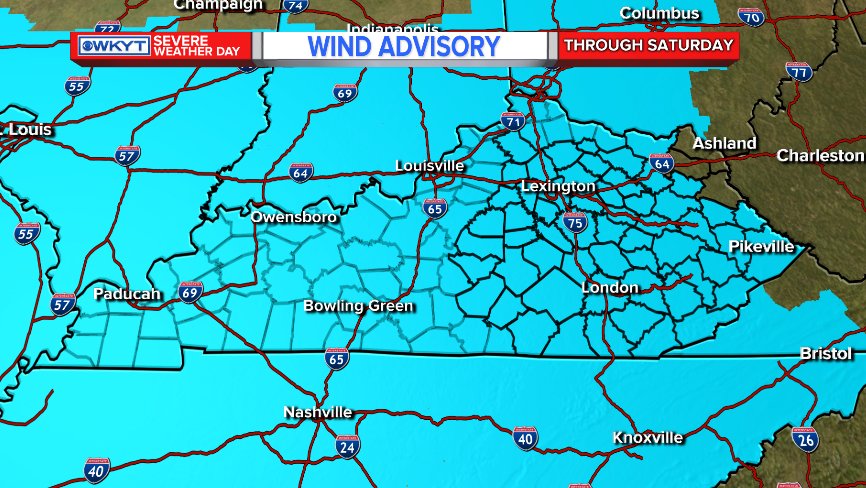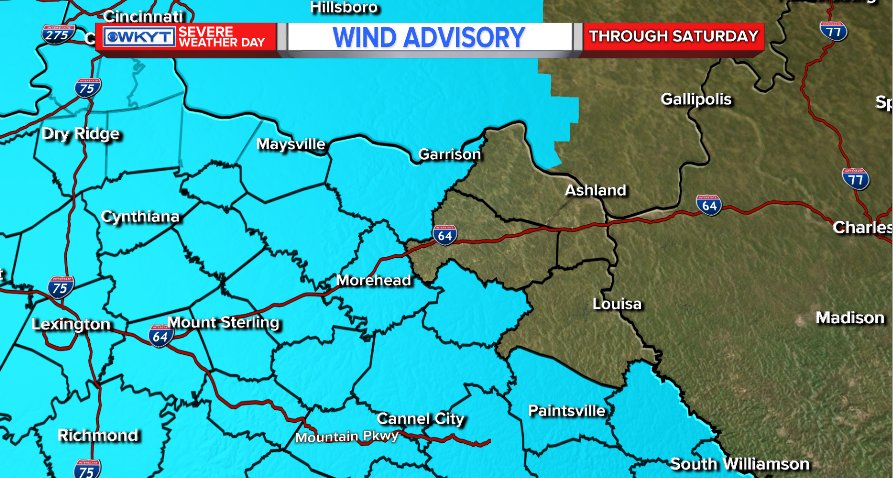 Those counties are actually surrounded by advisories issued by other NWS offices. If this was a one time thing, it would be a different matter, but it's been a multi-decade issue with the same office. That area deserves better.
You know what this rant means? The weather trolls pretending to be "real people" will be returning… Just watch.
Ok… rant over. 🙂
Late Saturday afternoon will bring the front into the region, with the potential for strong storms. A few have a chance of becoming severe…
As colder winds crash in behind the front, the Hi Res NAM keeps showing some flakes mixing in from northwest to southeast Saturday night…
The model then kicks in that northwesterly wind, bringing some flurries in here for Sunday. I see the model trying to give a little coating to the highest mountains along the Virginia border…
That's questionable and I'm still only going with mainly flurries. Flakes, people! 😉
The outlook for the LONG Thanksgiving holiday weekend is still for two cold shots to impact our weather. One comes by Wednesday and brings a seasonal brand of cold. The second one arriving by next Saturday will be the one to watch.
The GFS Ensembles show it well…
The European Model is on board, showing a potential winter weather system in the east…
Enjoy your evening and take care.