Good evening, gang. Here's hoping this update finds you enjoying life to the fullest on this Saturday evening. Our weather pattern is about to undergo a major flip, with Old Man Winter getting ready tp steal the show. The transition starts in a few days, with the next several weeks likely to feature some real deal winter.
We know the change begins with a powerful cold front on Tuesday. That's coming our way with gusty winds, showers and storms, a bit temp drop and a chance for some backend flakes in the east.
The cold northwesterly wind flow then kicks for the rest of the week. That's a much colder than normal setup that grows colder and colder with each passing front.
The Thursday-Saturday period has some potential to it. The European Model is keeping the initial front along the east coast, allowing for a storm system to develop along it late Thursday and Friday…

That particular run brushes eastern Kentucky with some snow. Is the European onto something or just on something? That remains to be seen. I suspect the bias of holding too much energy back is coming into play, leading to a semi-phantom system along the east coast. We shall see.
Regardless, the model has the strong clipper diving in here late Friday into Saturday…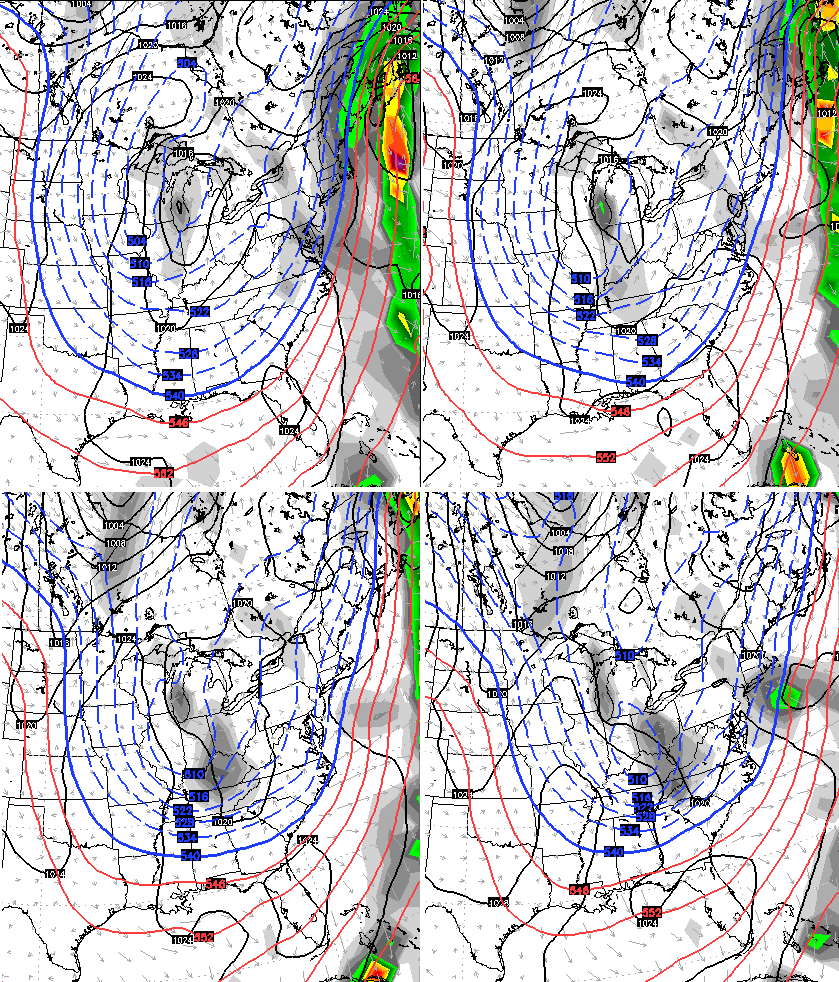 That's a snowmaker across our region and has shown up on every GFS model run for many days now, and it continues with the late afternoon run. The new GFS also shows some kind of system along the east coast, but is a little farther east then the European. It also shows one heck of a digging clipper into our region…
Again, that would be a snowmaker across Kentucky and much of the Ohio Valley. Very cold air swings in behind that as winds keep cranking. The wind chill numbers keep trending lower next weekend…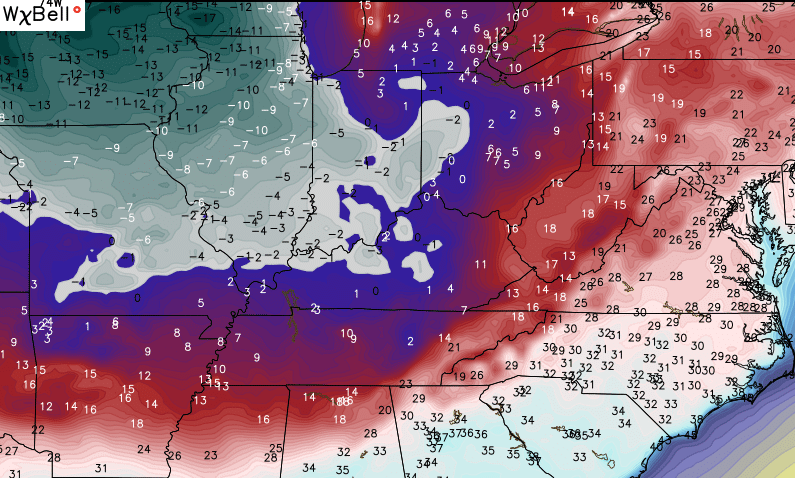 The GFS has not skipped a beat in showing another clipper and arctic air surge coming in behind that…

I'm beyond impressed with how consistent the GFS has been with the overall evolution of this pattern and how it's handling each of these systems diving in. Of course, none of it has happened yet, but it really isn't waffling much. I'm sure I just totally jinxed the model runs later tonight and Sunday. 🙂
The European Model has actually been the one playing catch up to the GFS, GFS Ensembles and even it's own European Ensembles. It seems to have figured it out today. Watch the cold shots through the end of the run…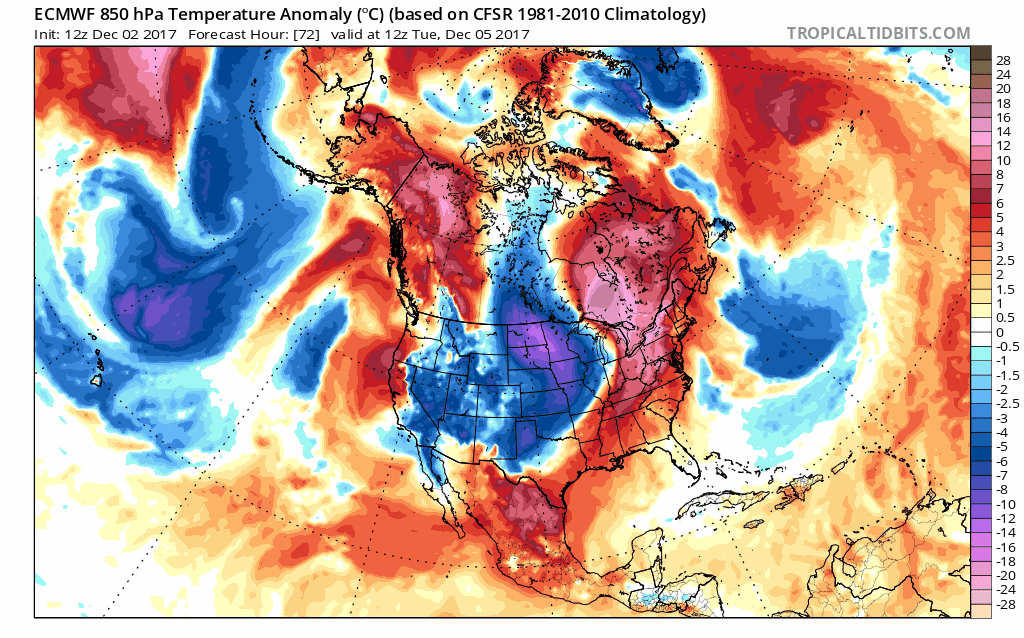 Speaking of the European Ensembles, check out what they are showing for 2 weeks from tonight…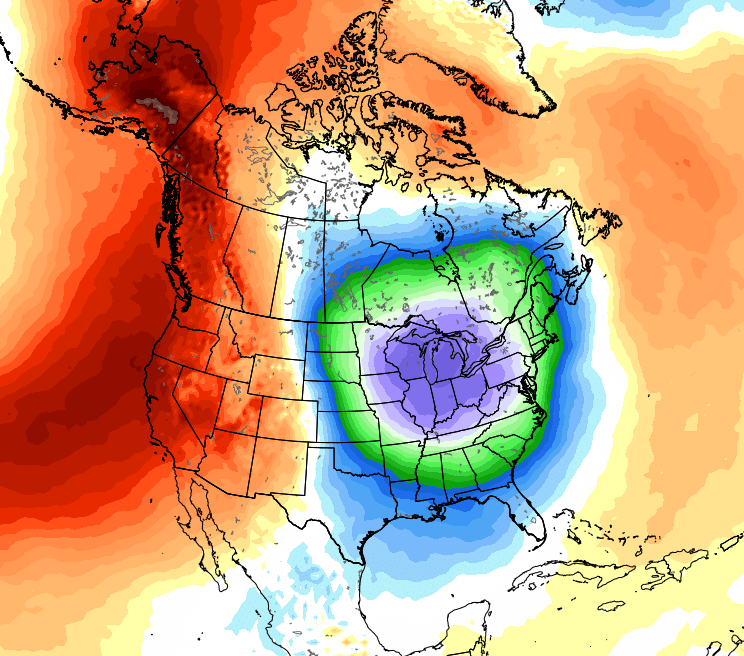 Basically, it's a pattern stuck on repeat because of all the high latitude blocking. Snow chances will likely be with us during this same period. The Ensembles keep showing the potential…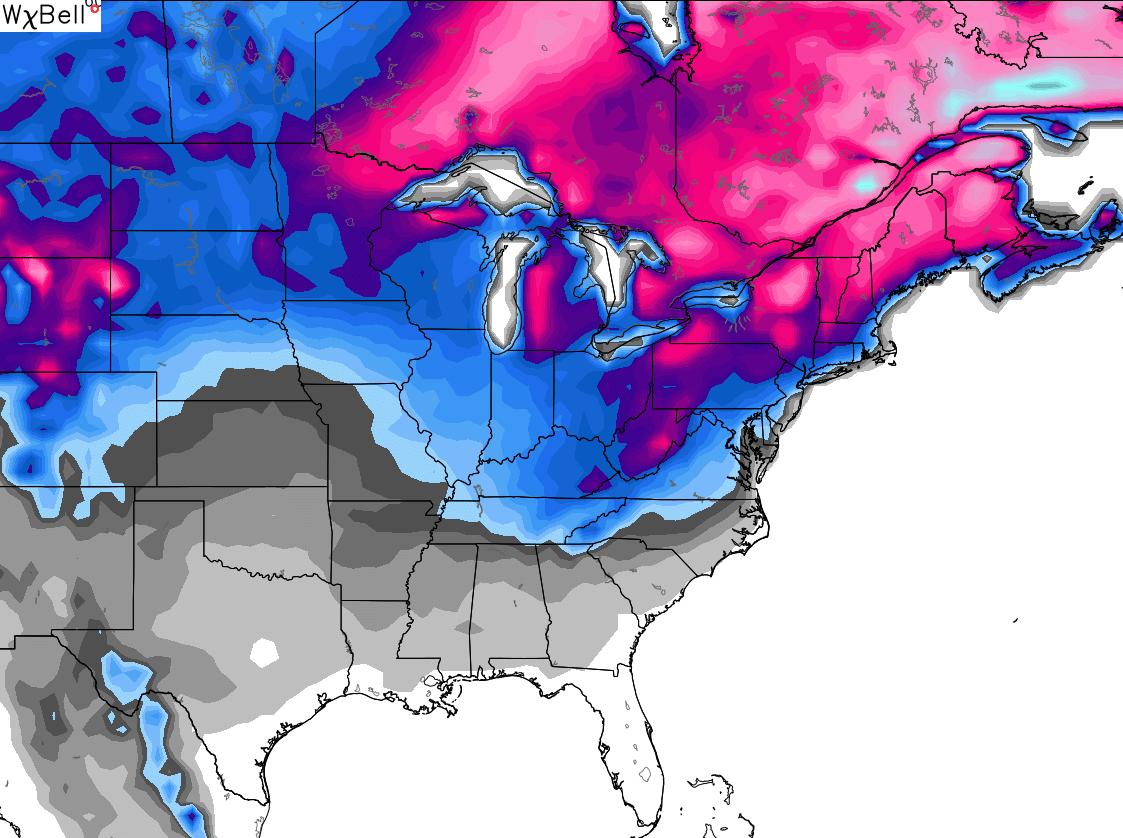 As I've said over and over, snow chances will be evaluated on a case by case basis. 🙂
I'll see you guys later tonight with another update. Make it a good one and take care.