Good Tuesday, folks. We have a strong cold front rolling across the state today, bringing major changes to our weather. A winter pattern then takes shape as the week wears on, kicking into high gear by the weekend and into next week.
Let's talk about today before we get to all that.
Temps this morning are upper 50s and low 60s for many, with winds gusting to 40mph at times. Showers and thunderstorms are rolling across the state, just ahead of the cold front…
Temps behind this front then tank into the upper 30s and low 40s behind the boundary. Readings will continue to drop through the 30s this evening, with an outside shot at a flake or two flying, especially in the far east…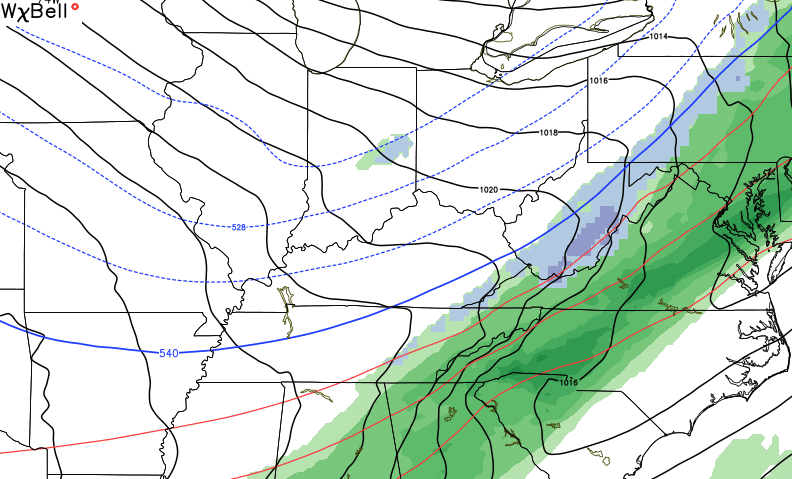 Temps Wednesday will be seasonally cold as we await a colder push of air for Thursday. That may produce a few flakes here or there, but the main action arrives Friday night into Saturday. That's the system we have been watching for more than a week now.
The models have been consistently showing this feature, but vary on timing and intensity as it dives in from the northwest. The GFS is back to showing a stronger feature…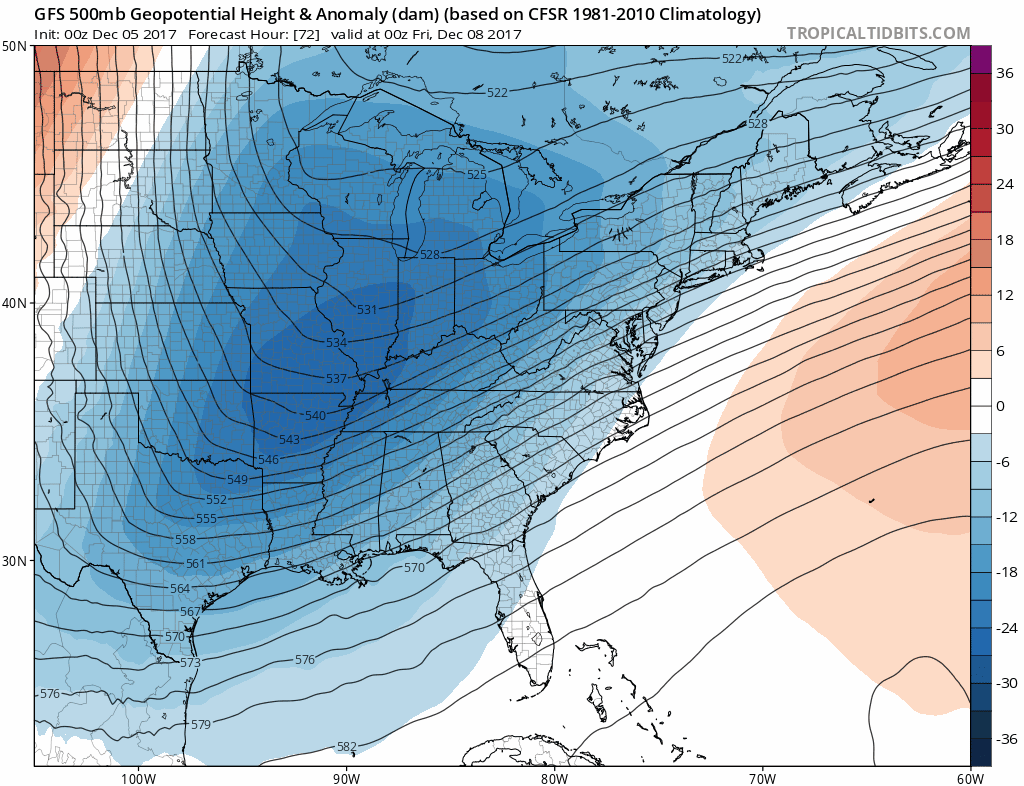 That strong of an upper level system would be enough to produce light snow on it's own, but we are also tracking a surface feature with it. This clipper zips right on trop of us…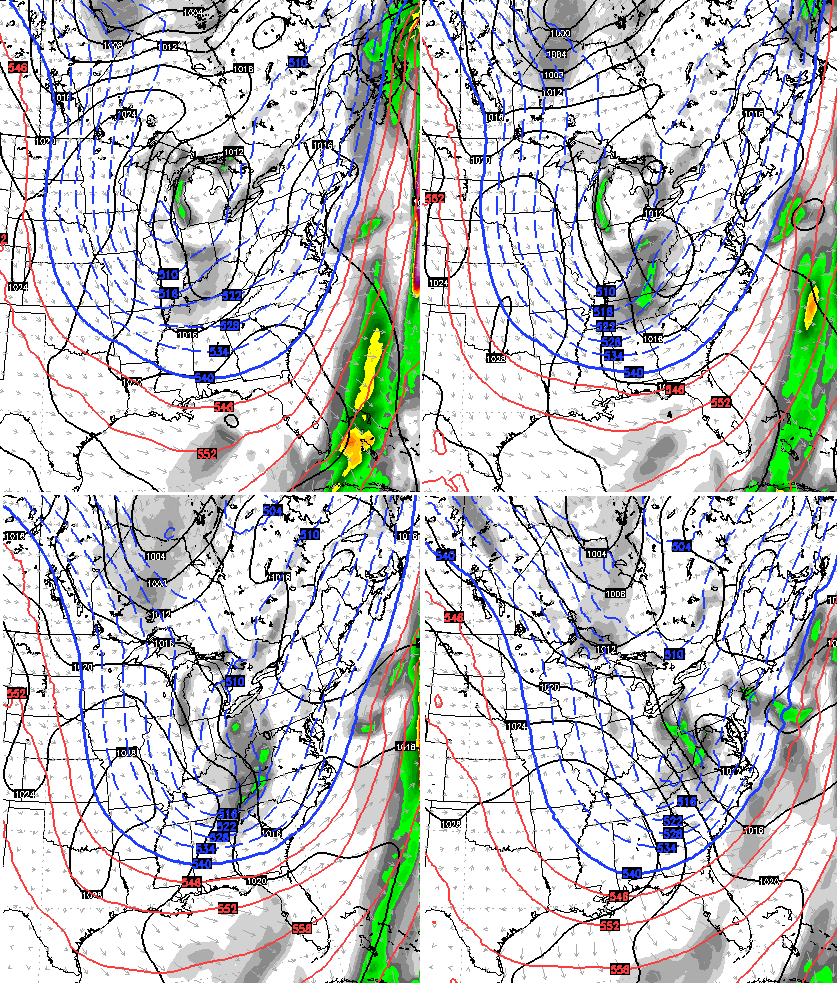 The European Model isn't as strong with either feature, but still develops a nice area of light snow…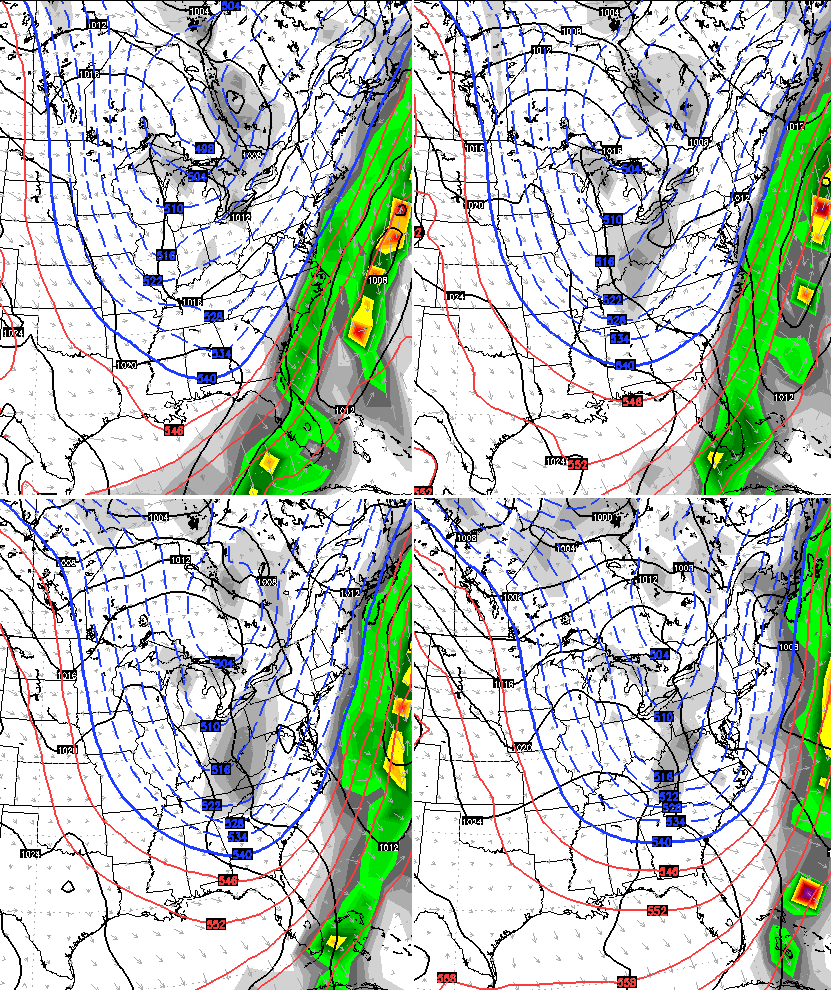 Both models show accumulating snows across our region, with the GFS suggesting a 1″-3″ event, and the European model with an inch or two in the central and east. Again, that's just me telling you what those runs are showing and not a forecast from me.
I continue to maintain we have a good chance of seeing a light accumulating snow Friday night through Sunday morning. I will try to get a little more specific with updates later today.
With clippers, you usually have to get within 48 hours to see what they can really offer up. Many times, models will underestimate them from this far out.
Teachers and students looking for a snow day have to like the potential next week. As additional arctic air shots dive in here, several snow systems will be possible…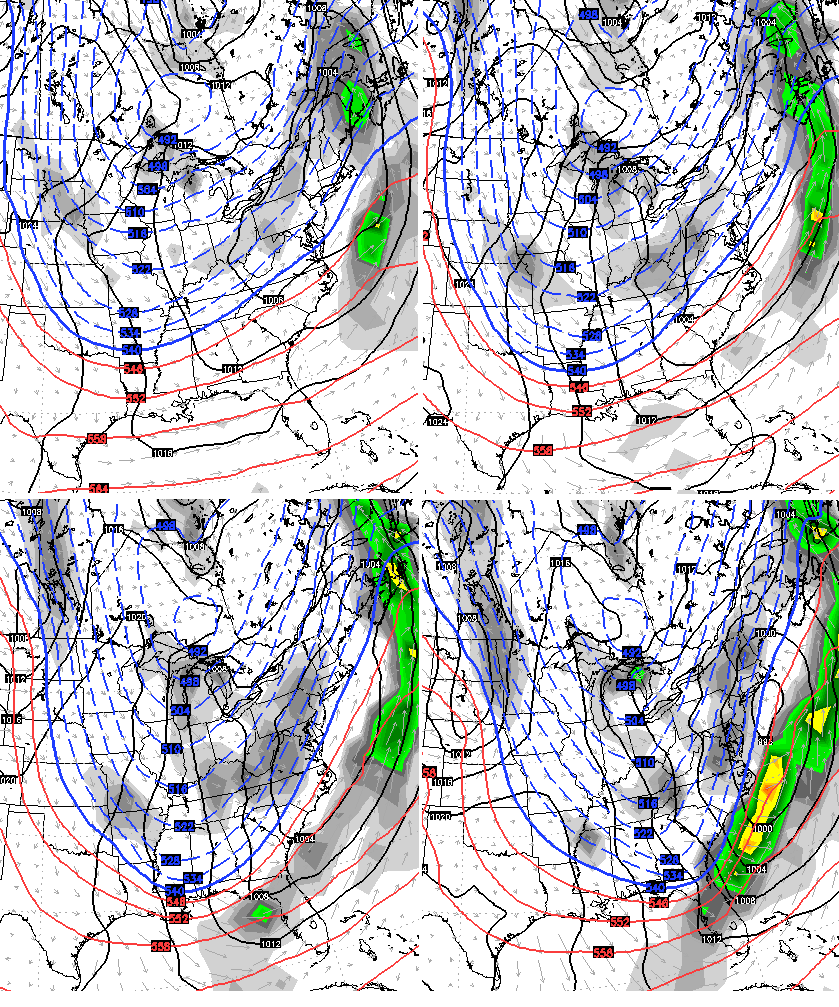 That's being pushed by what amounts to the polar vortex spinning across southern Canada and into the northern tier of the country. This is pretty awesome to see…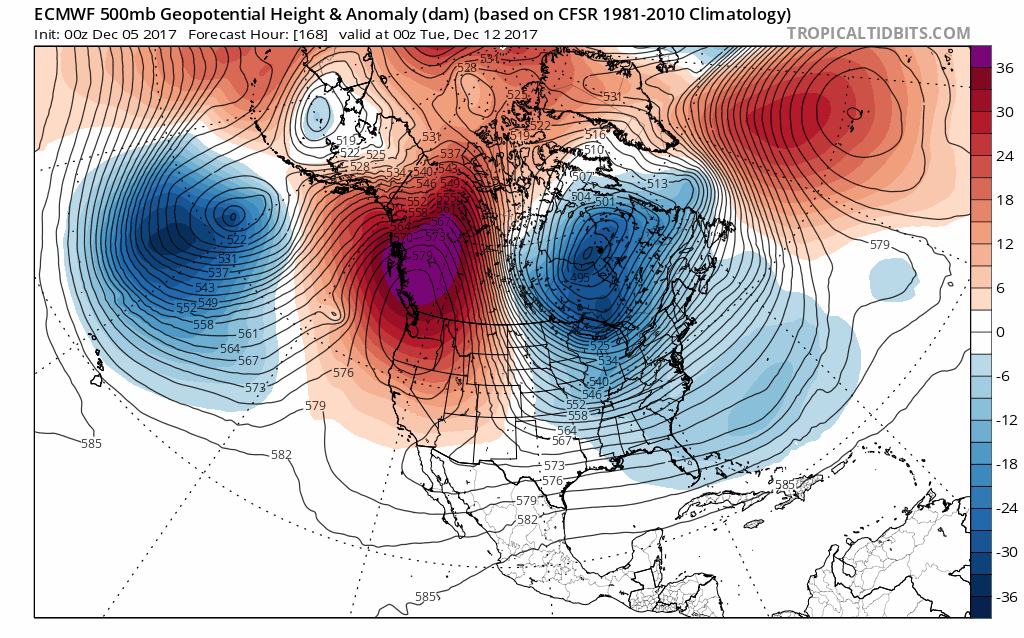 Notice how stable the overall pattern is there. You can also see the blocking getting stronger over Greenland by day 10. That's a strongly negative NAO that keeps pushing the arctic cold into the eastern half of the country.
I will have your usual updates later today. Have a good one and take care.