Good afternoon, everyone. Our cold front is doing some work across the state, ushering in a huge drop in temps. This temp drop has the chance to be accompanied by some flakes flying this evening into the wee hours of Wednesday.
All of this kicks off the well advertised winter pattern.
Temps are dropping into the 30s from west to east for the rest of the day. Lingering moisture behind the front has a chance to be in the form of some flakes. The new GFS is back to picking this up…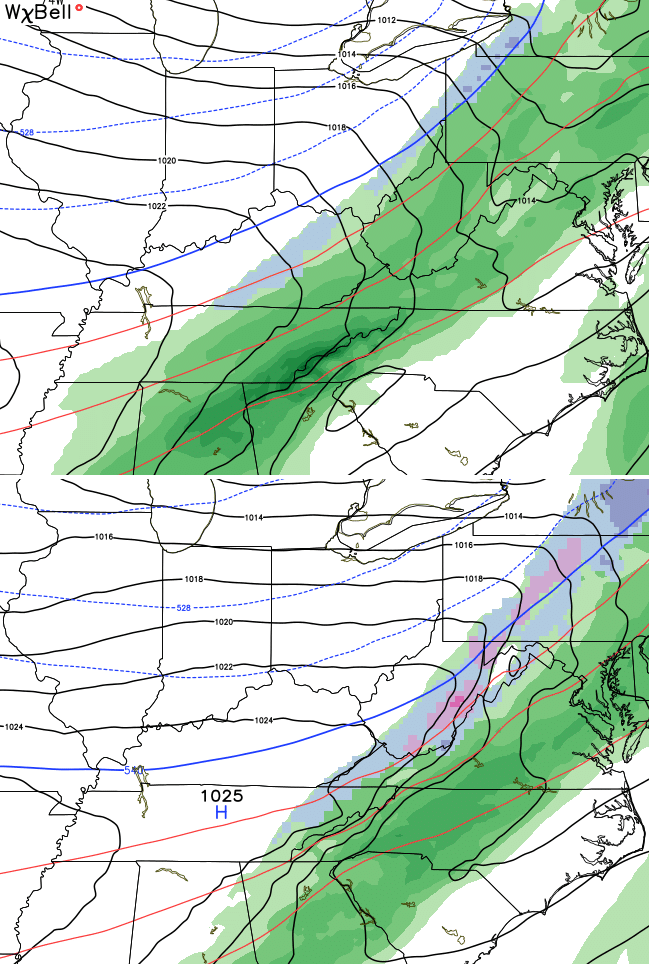 Here's regional radar to see if we can find a little flake action moving in…
Temps on Wednesday are seasonally cold, with colder air coming in on Thursday. A few flurries may be flying around, too. Speaking of snowflakes, some may be flying all the way to the Gulf of Mexico Thursday into Friday, courtesy of overrunning moisture. Crazy. huh?
Our clipper dives in here over the weekend, bringing the potential for a light accumulation…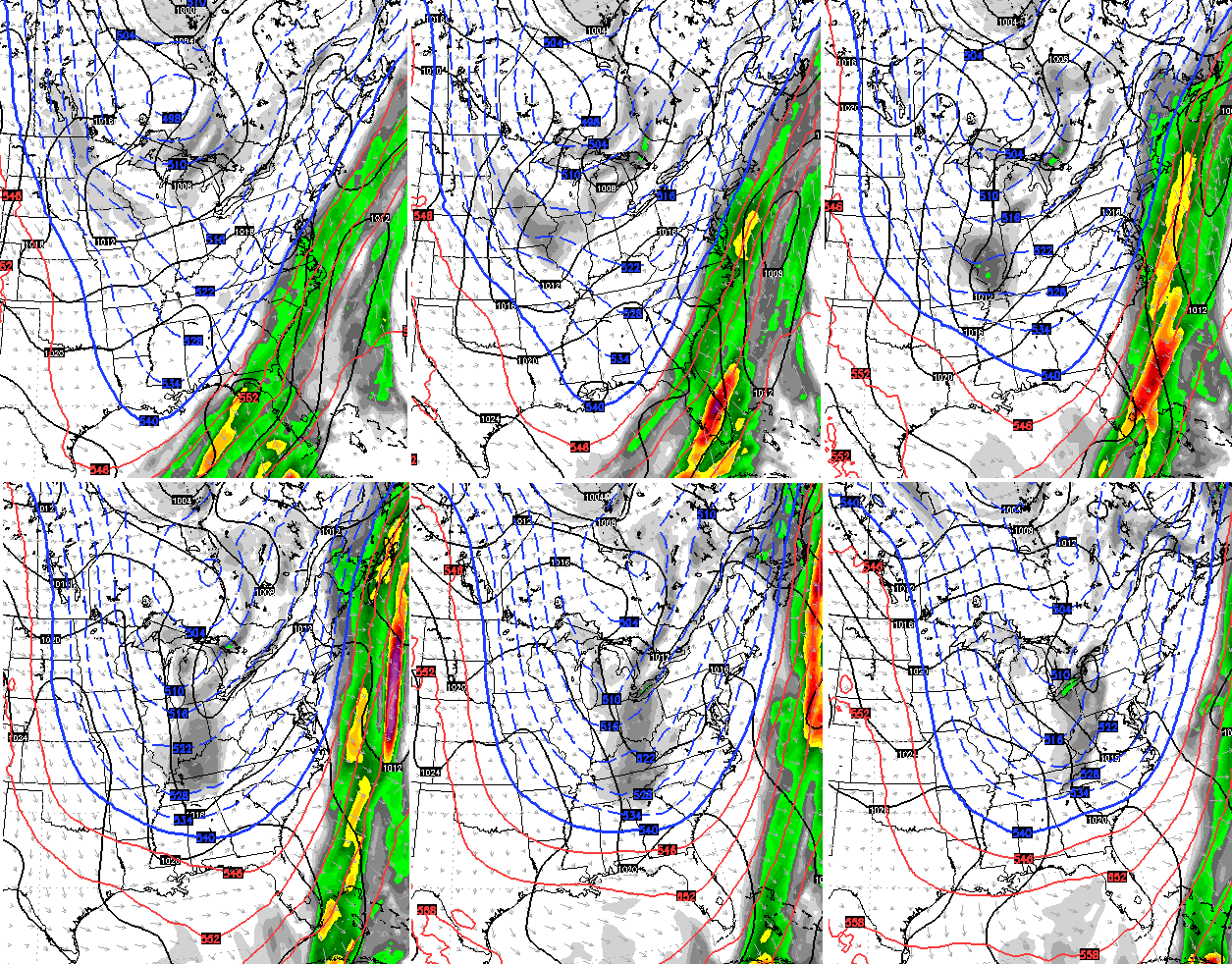 The best chance for that comes Saturday into Saturday night. Can we pick up an inch or two of snow from that? I think it's possible for some areas, especially in the central and east. We may even get a little help from Lake Michigan.
As that moves away, here comes the next system. This one doesn't have the complicated setup along the east coast like what we are seeing now. The end result…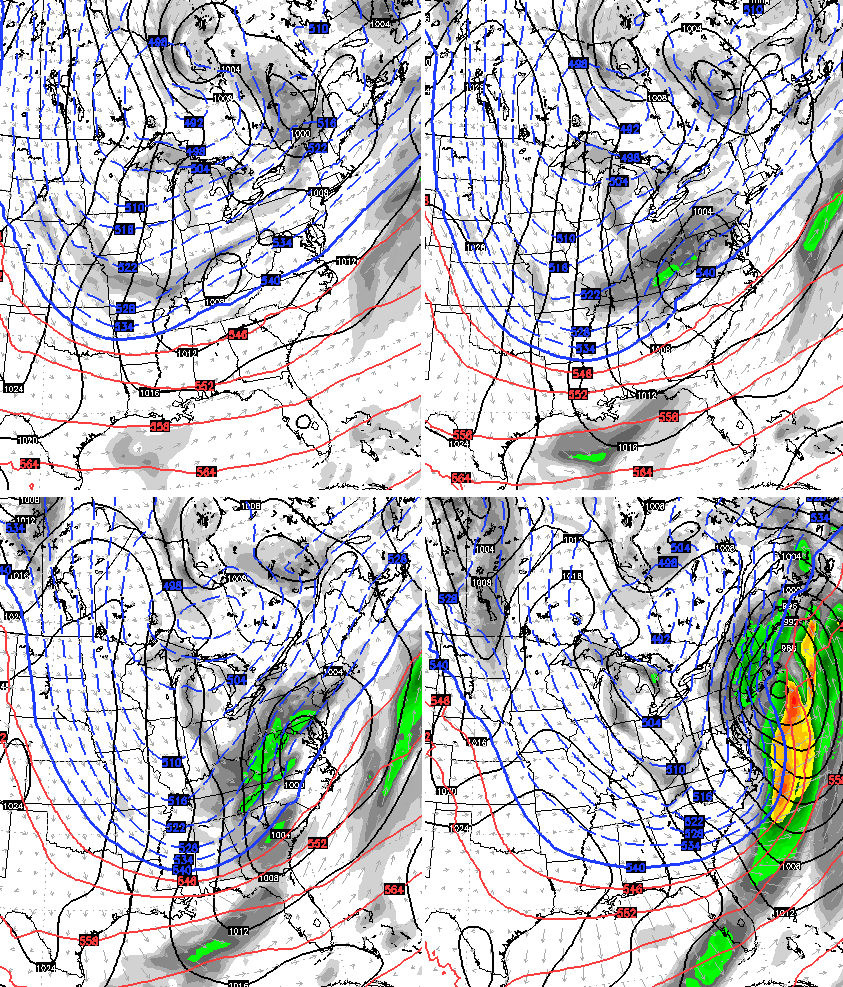 That's followed up by another deep system diving in from the northwest and is why I'm pretty bullish on our first snow days showing up next week.
Check it out…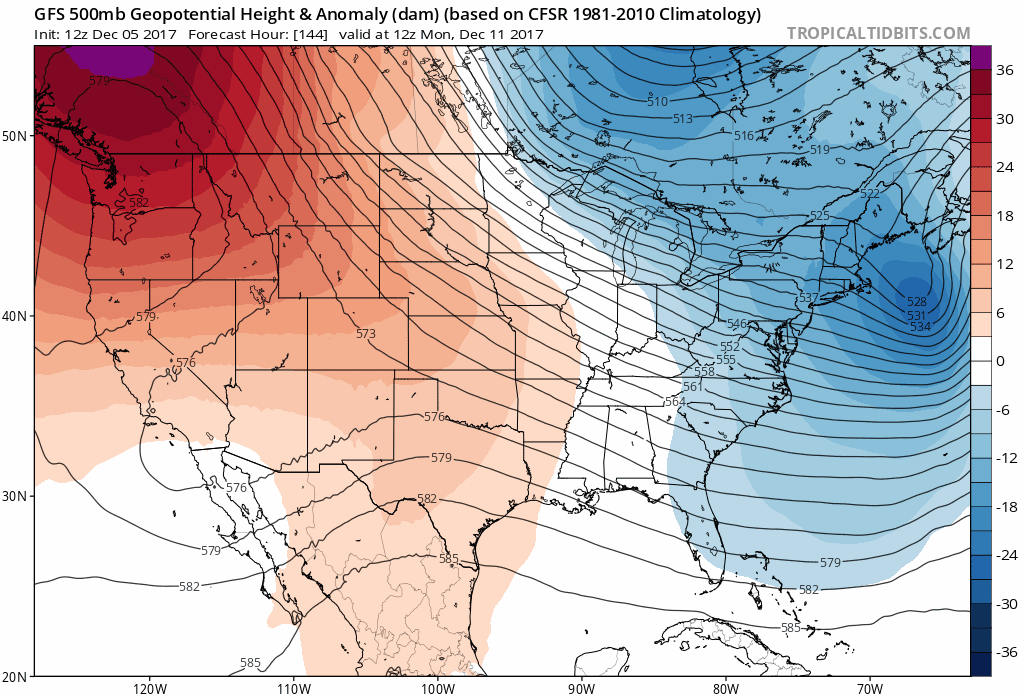 That's one amazing setup that keeps the arctic shots coming into the eastern half of the country, while the west bakes…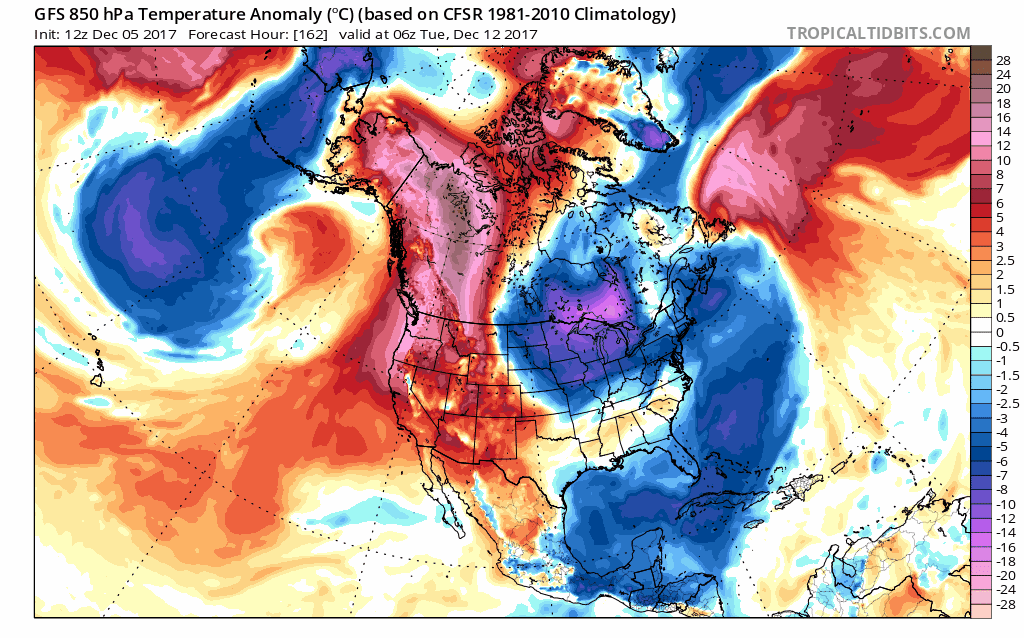 I will have the latest on WKYT-TV starting at 4, and will have your normal evening update. Tonight is the Lexington Christmas Parade and my plan is to be walking in that. I'm fighting a sore throat, but nothing beats a good Christmas parade. 🙂
Enjoy the day and take care.