Good afternoon, everyone. Light snow increases this afternoon and evening, with some light accumulations possible for some areas. The best chance of this continues to be across the eastern half of the state. Light continues to be the word of the day.
I'm going to try and add another post later today, but I'm going to be a little busy ringing the bell for the Salvation Army at Fayette Mall. Come by and say hi to these three little elves…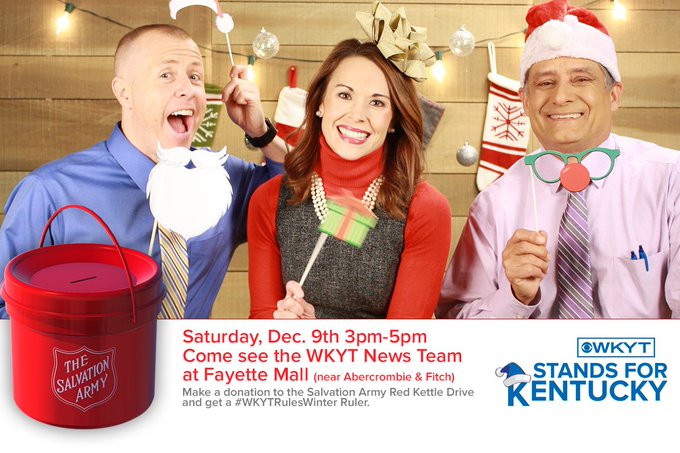 It's obviously for a GREAT cause and I will hook ya up with a WKYTRulesWinter Ruler. That way you can measure how much your grass has grown this winter. Boom, Zing, Pow! Even your weatherdude has jokes. 😉
Hamburg Area from WKYT Studio
Lexington

I-75 @ Newtown Pike
Lexington

I-75 @ Winchester Road
Lexington

I-75 @ Iron Works Pike
Lexington

I-275 approaching KY 20/Airport
Near Covington

I-71/I-75 at Buttermilk Pike
Near Covington

I-75 MP 127
Georgetown

I-64 at KY-801
Near Morehead

US 60 @ US 127
Frankfort

US 60 @ Chenault Road
Near Millville

Downtown Louisville @ 2nd & Broadway
Louisville

Have a good one and take care.