Good Sunday, everyone. Roads are still going to be a mess through early today, so please slow down and take it easy if traveling. Now it's time to focus on the week ahead and additional light snow chances on the way to the bluegrass state.
For the weather out there today, some early morning snow showers and flurries will still be flying across eastern Kentucky…
Today is a VERY windy day, keeping wind chill numbers much lower than what your thermometer will be showing. A mix of sun and clouds will also be noted, and I can't rule out a few flakes in the northeast.
Monday is a very windy day as clouds increase ahead of our next clipper. This dives in here Monday night and Tuesday, bringing our next chance for light accumulations of snow…

Much colder air presses in through the day, with temps dropping through the 20s. Roads could again slicken up.
Two more clipper systems then impact our weather from Wednesday through Friday. The GFS shows a nice little system on Wednesday, followed by the next one Thursday and Friday..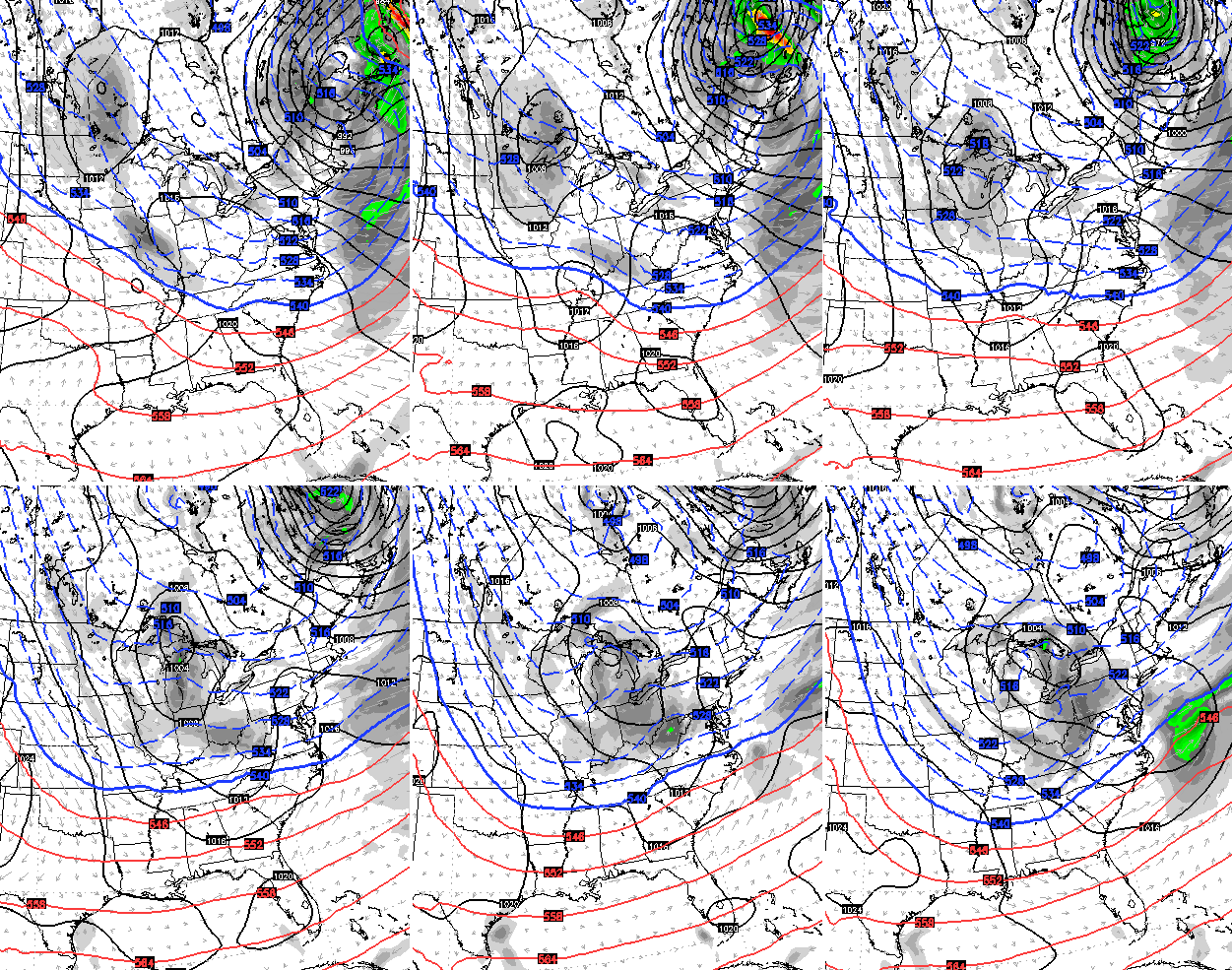 The Canadian Model tries to get just a little deeper with that late week clipper…
We will need to watch and see if one of those clippers can dig in much deeper than the models currently suggest. Regardless, snow chances are with us from Monday night through Friday. Our first snow days of the season may show up at some point during this time.
The pattern tries to relax some next weekend, but the Ensembles go right back into developing another huge trough engulfing the eastern part of the country early next week…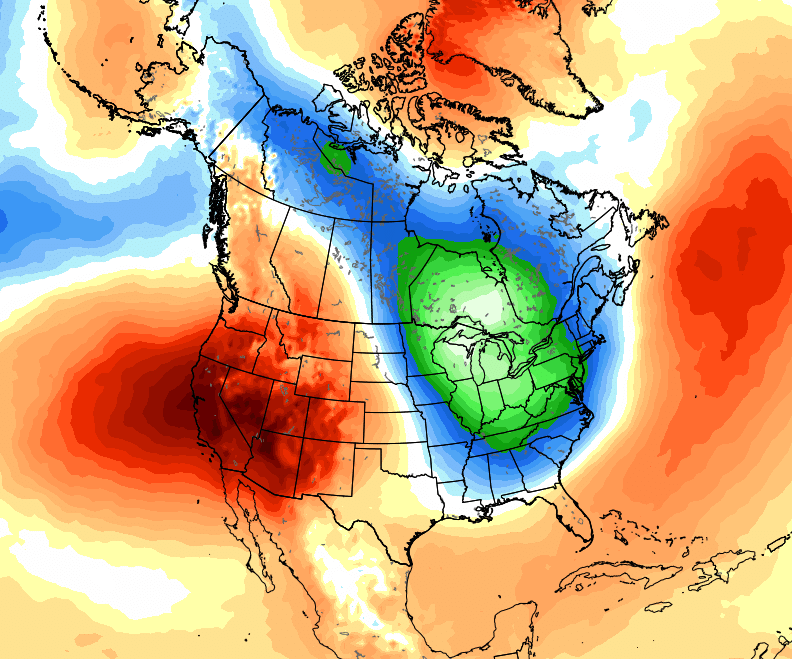 Check out Christmas weekend…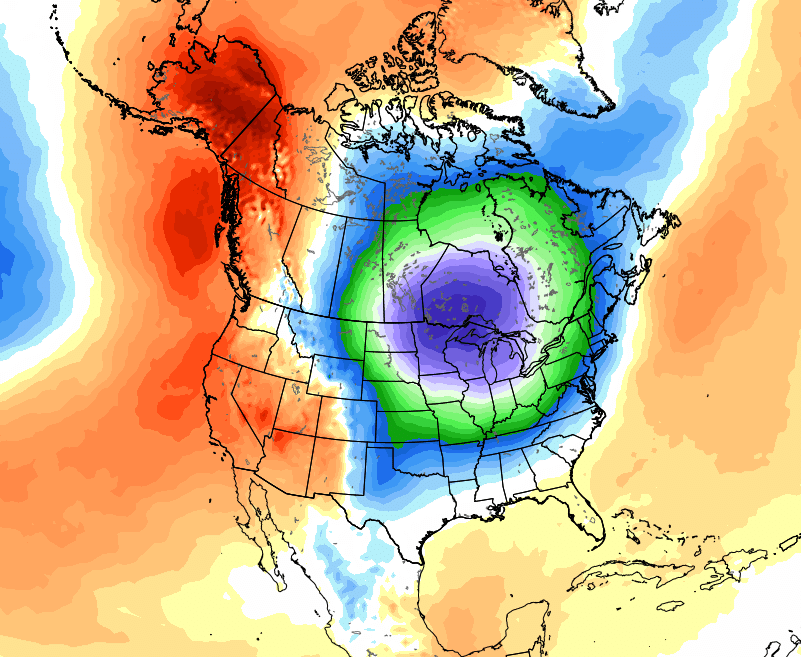 The southern branch of the jet stream may start to come to life around the same time. Hmm
I will have the usual updates later today, so check back.
Have a sensational Sunday and take care.