Good afternoon, everyone. It's a windy and cold day in the bluegrass state, as we continue to focus on additional rounds of light snow for the week ahead.
There's nothing to change about my overall thoughts on the pattern. We have several light snow chances lined up from Monday night through Friday.
The clipper moving in Monday night and Tuesday will likely be able to get a true northwesterly wind going behind it, leading to widespread snow showers and squalls across central and eastern Kentucky. The HI-RES NAM shows some help from Lake Michigan…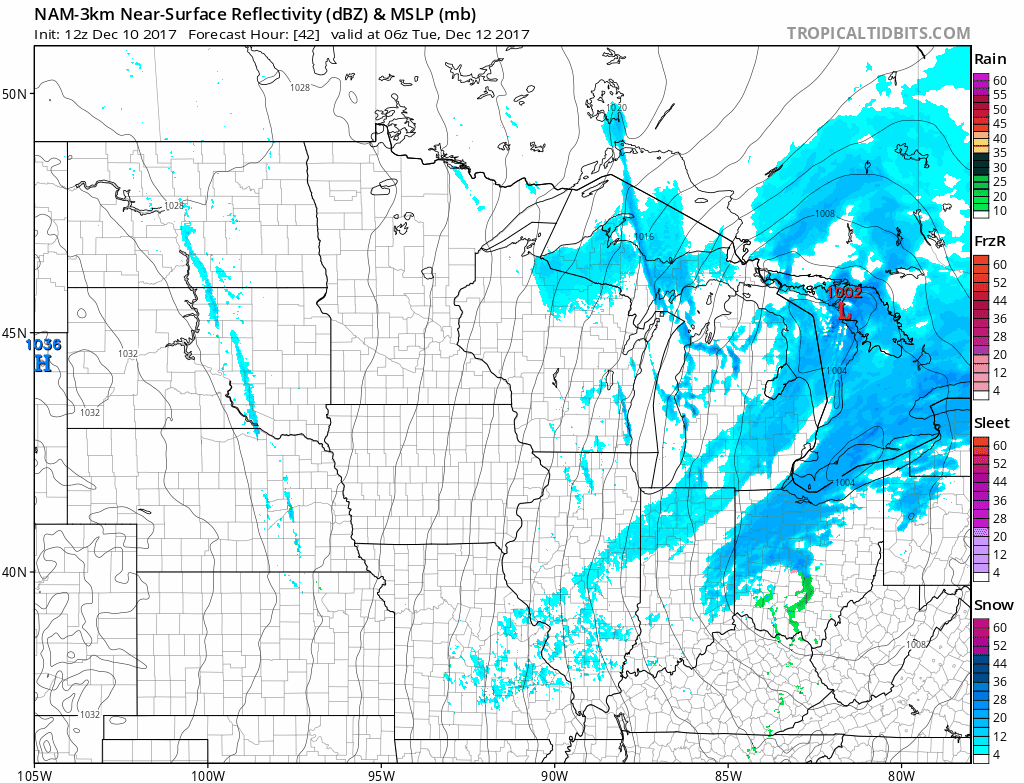 There's a chance this outperforms what we just went through on Saturday. Pockets of 1″+ snows are possible with that scenario.
Winds will be super gusty as temps crash all day long on Tuesday. The same HI RES NAM has single digit wind chills by evening…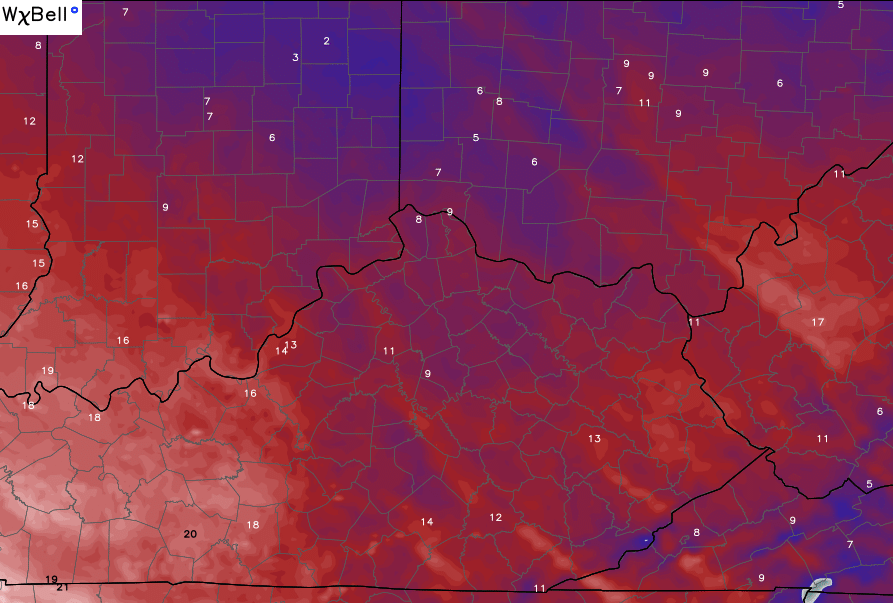 Another system rolls in here late Wednesday into early Thursday, bringing the potential for some light snow…
That is being pushed by a potent upper level system that takes on a bit of a negative tilt by Friday. Watch how the trough axis leans backward by Friday…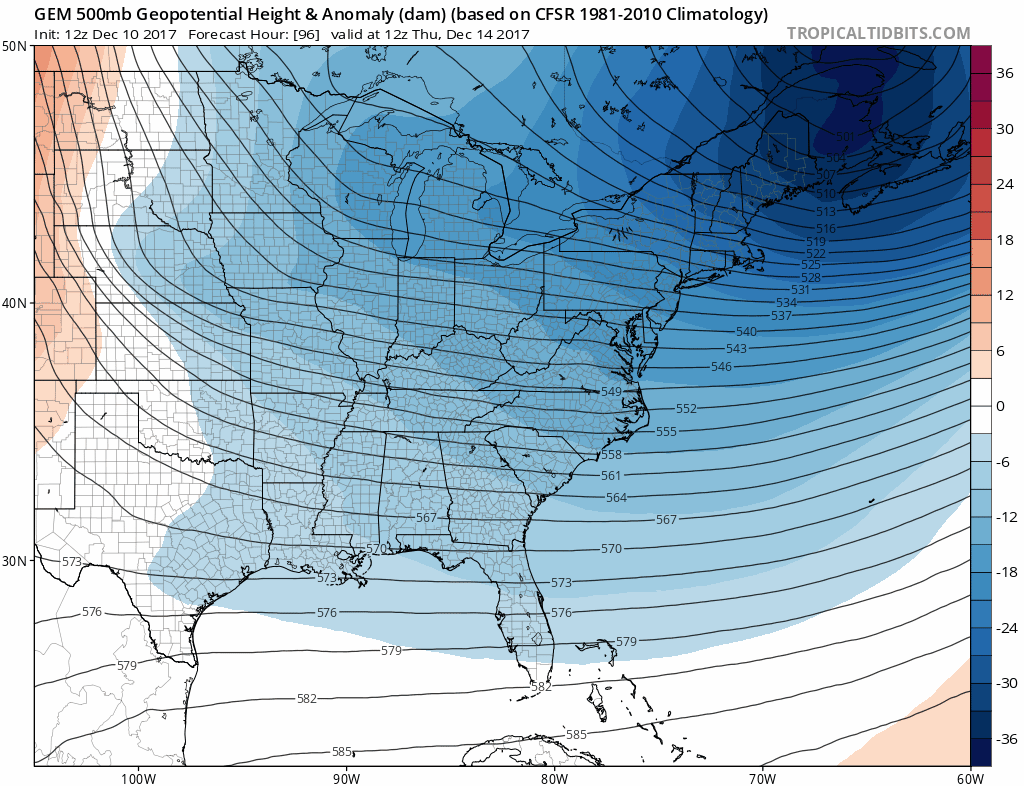 That suggest this system has room to grow stronger in future runs. As it stands now, light snows and snow showers look common Thursday and Friday…

With the evening update, I will look deeper into these snow chances and the overall pattern in the run up to Christmas.. Make it a good one and take care.