Good Sunday evening, folks. We are putting the wraps on a wintry weekend across the bluegrass state, with more winter weather on tap for the week ahead.
I'm going to keep this update rather short, so let's get into it.
Our next light snow maker arrives late Monday night into Tuesday as another system works into the Ohio Valley from the northwest. This will kick off a strong northwesterly wind flow, with periods of light snow and snow showers. Here's the HI-RES NAM…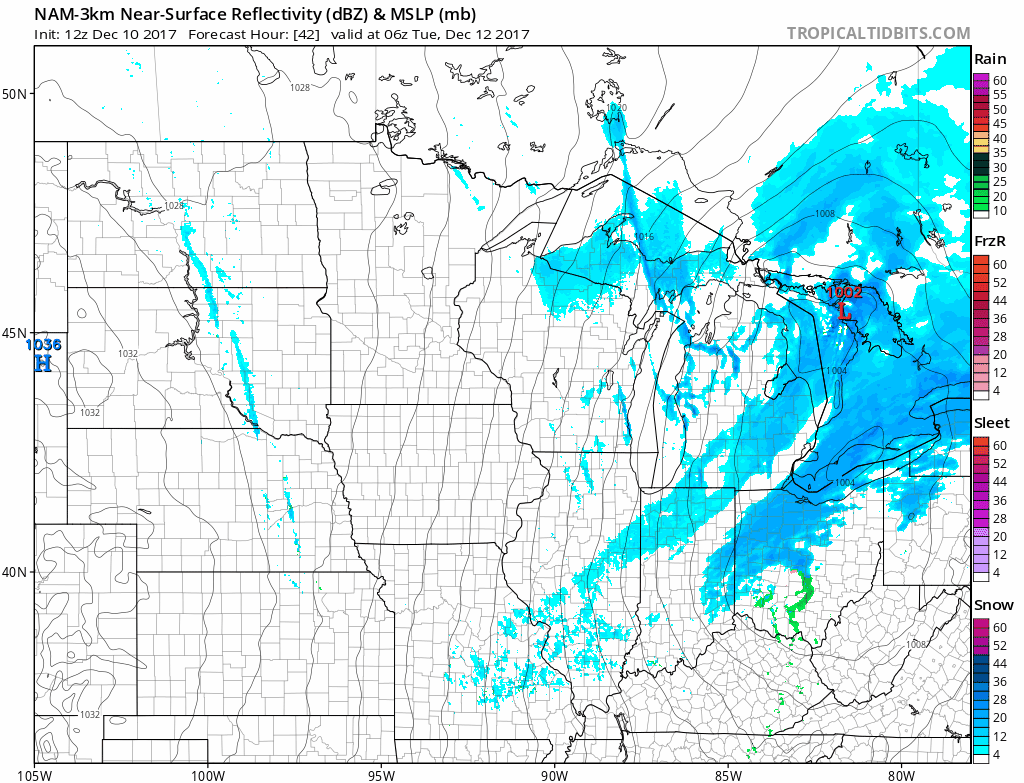 That's a stronger northwest flow than what we had Saturday evening, and may even contain some true snow squalls. Local snow amounts may hit 1″ or a littler better if some bands set up.
Here's my initial look at…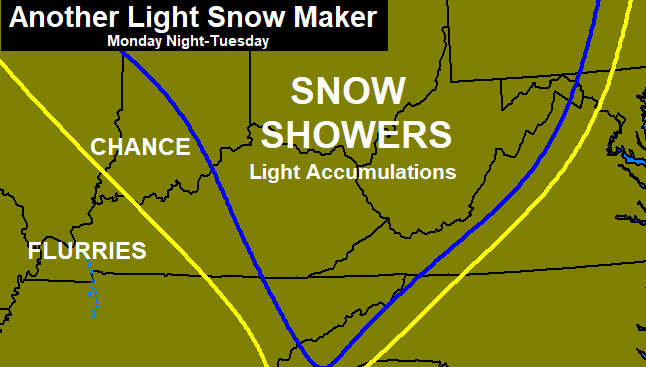 I will try to get more specific with that later tonight and on Monday.
Additional light snow makers move in here for the rest of next week. I won't rehash those from my earlier post.
I'm watching the trends for Christmas weekend and I'm seeing the potential for a lot of cold flooding the country. Don't get caught up in individual runs of the operational models from this far out… The Ensembles are the way to go.
The European Ensembles show a massive cold air outbreak as Santa arrives…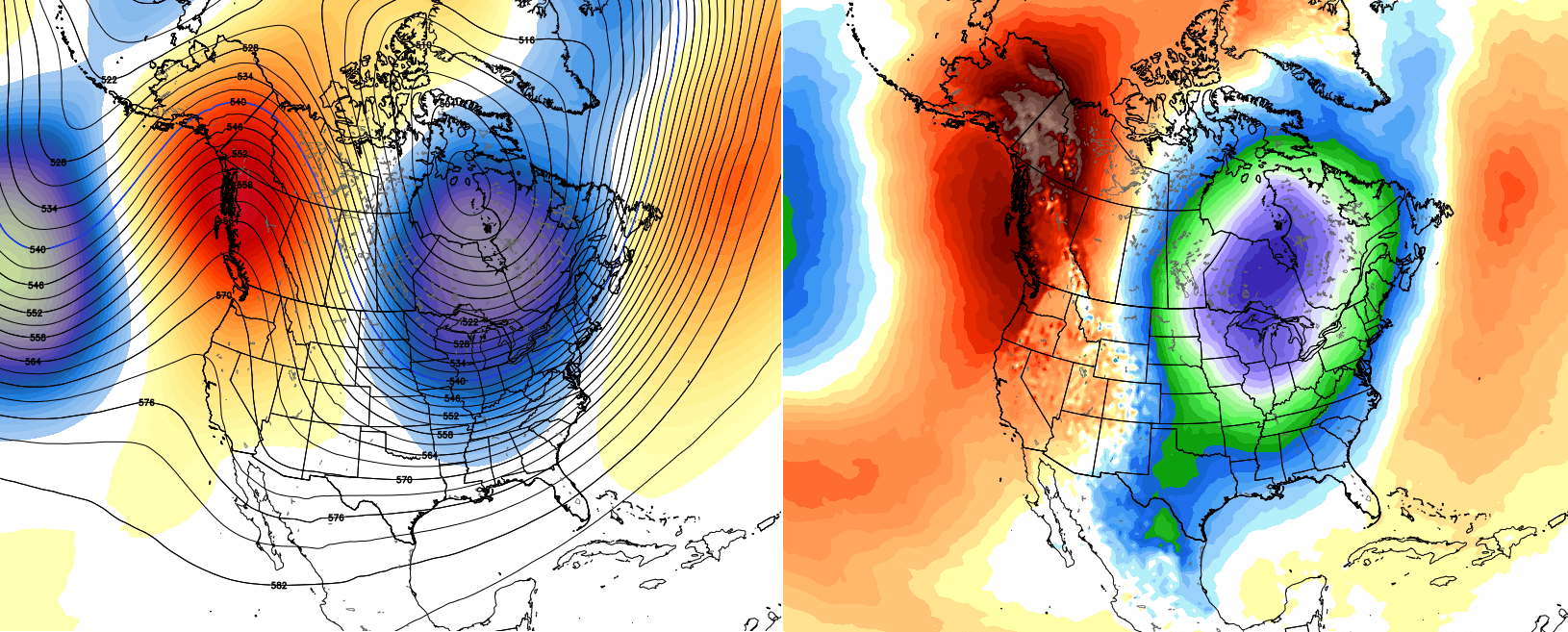 The control run of the Euro is even colder looking…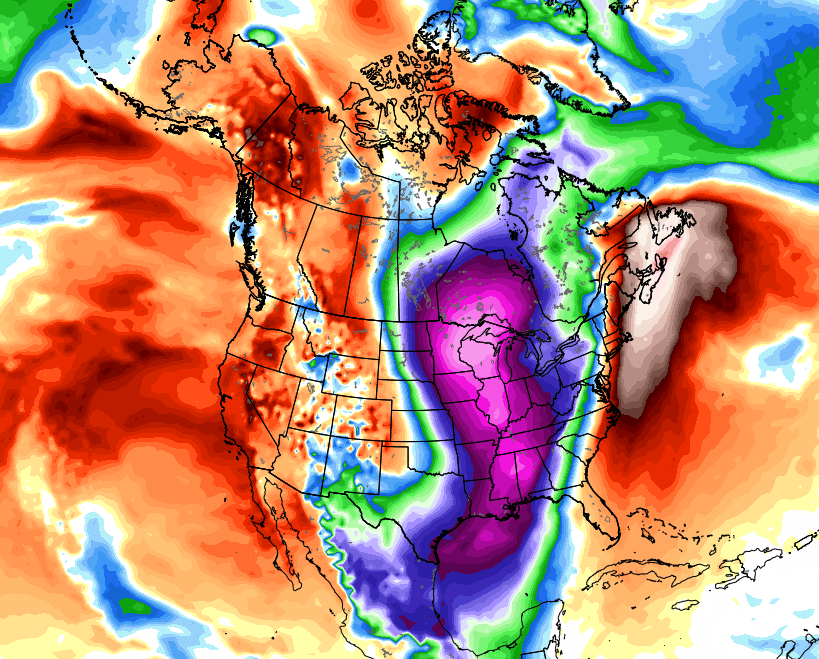 If you want a White Christmas, you have to start with the cold and go from there. The cold is showing up strongly from this far out. Any snow chances will be ironed out as we move forward.
See you guys later tonight. Until then, take care.