Good Monday, folks. An arctic cold front is ready to push in here later tonight, bringing another round of light snow and snow showers to the region. In addition to the flakes, temps are going to crash in a hurry, with frigid wind chills taking shape.
Today's a decent day with highs in the 40s and some clouds increasing. The front blasts in here tonight with light snow and snow showers breaking out behind it. That happens on a strong northwesterly wind flow. The HI-RES NAM did well with our Saturday evening and seems to have a solid handle on the Tuesday flakes…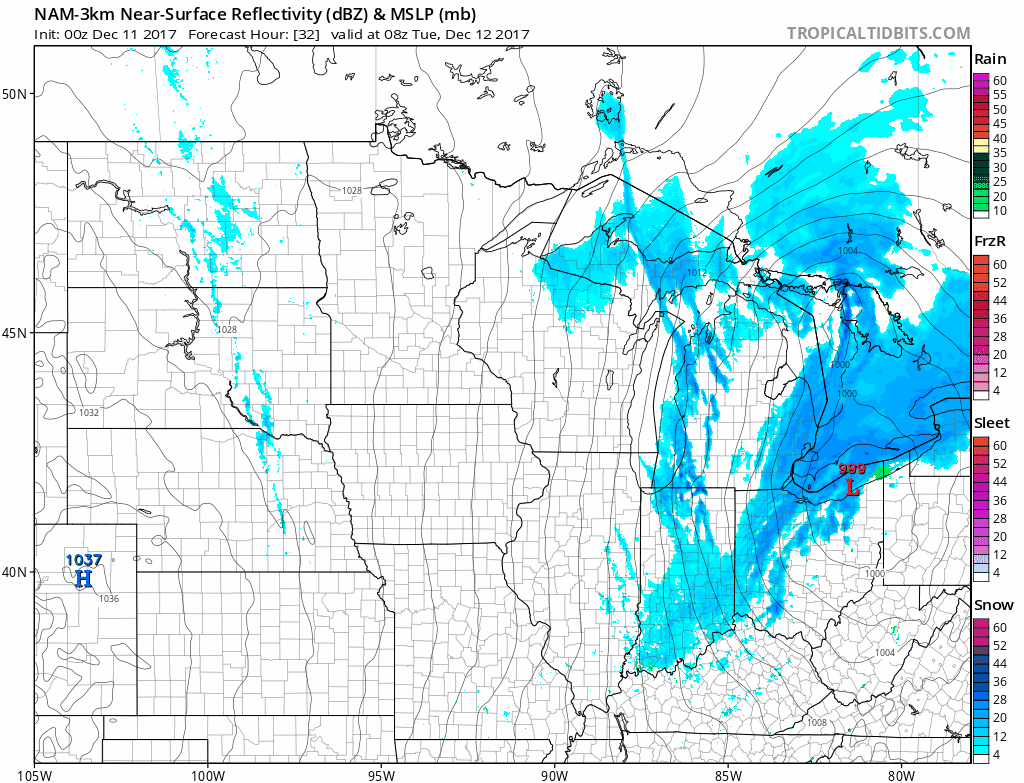 Notice that long snow streamer stretching from Lake Michigan into the Appalachian mountains. It will be interesting to watch where that sets up on Tuesday.
Light accumulations are likely across central and eastern Kentucky, with some local 1″ amounts possible where snow squalls set up. We won't know where those show up until we are seeing them on radar.
Can we get a snow day for some districts tomorrow? Yes, especially across the east and southeast.
Temps and winds are the other big story. The thermometer readings crash all day long. Check out the forecast numbers on the NAM…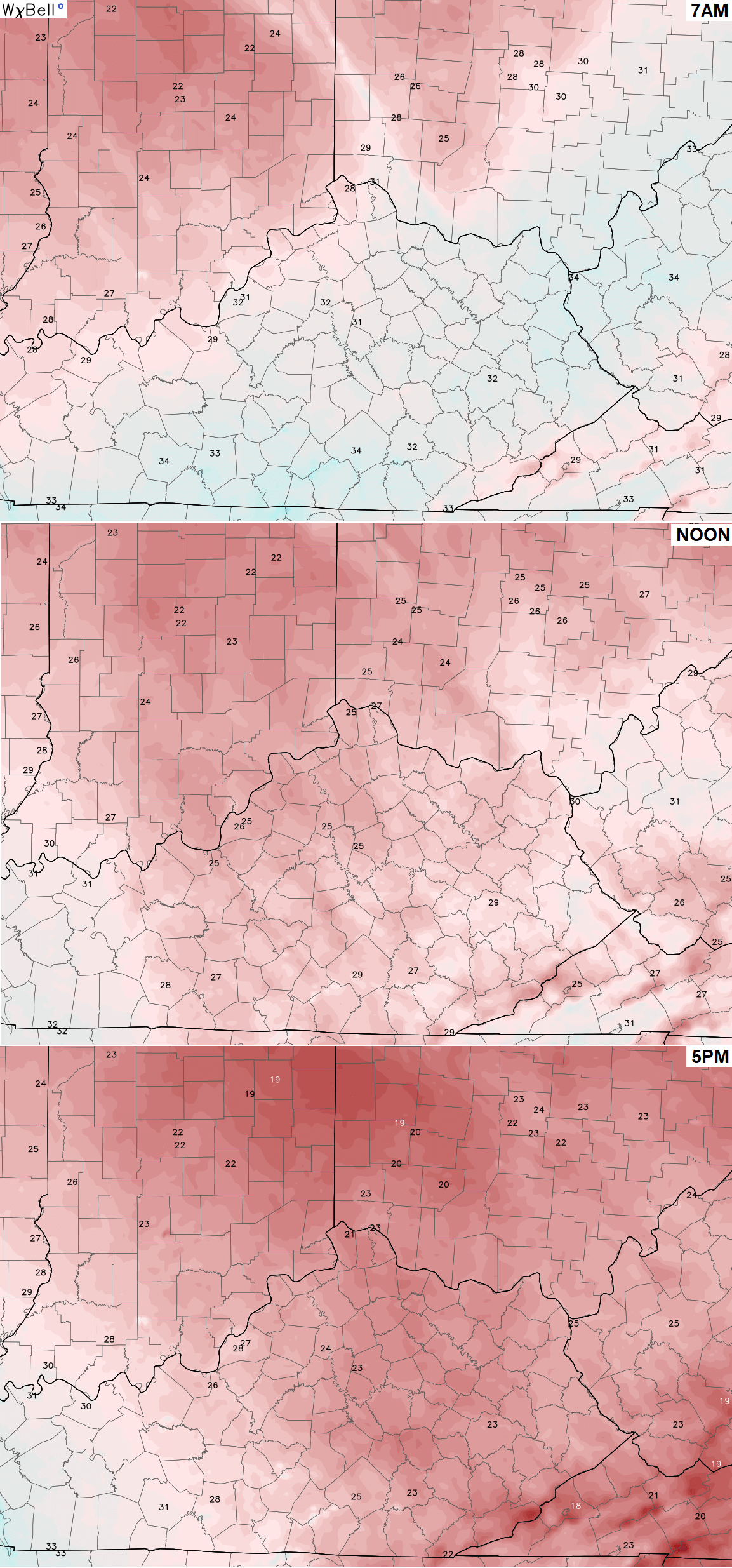 Wind gusts of 30mph may give us late afternoon wind chills in the single digits at times…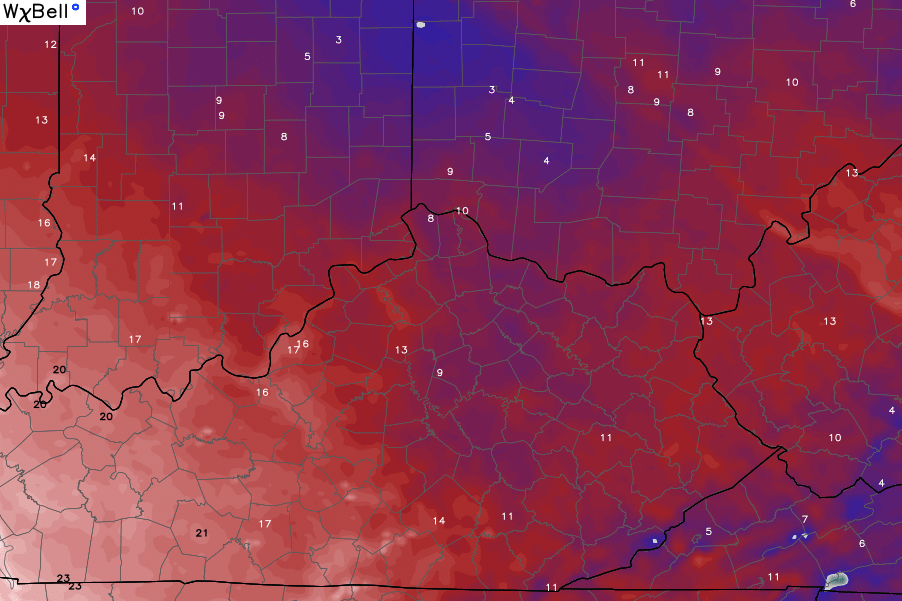 With clearing skies and arctic dewpoints nearing 0, lows by Wednesday morning can drop to near 10 degrees in some areas.
Another clipper moves across the Ohio Valley late Wednesday and may bring some flakes in here. The one coming behind that one later Thursday and Friday is trying to dig a little more on the GFS…

Temps recover some over the weekend, but the models are shortening the lifespan of that. The GFS has this system showing up by Sunday…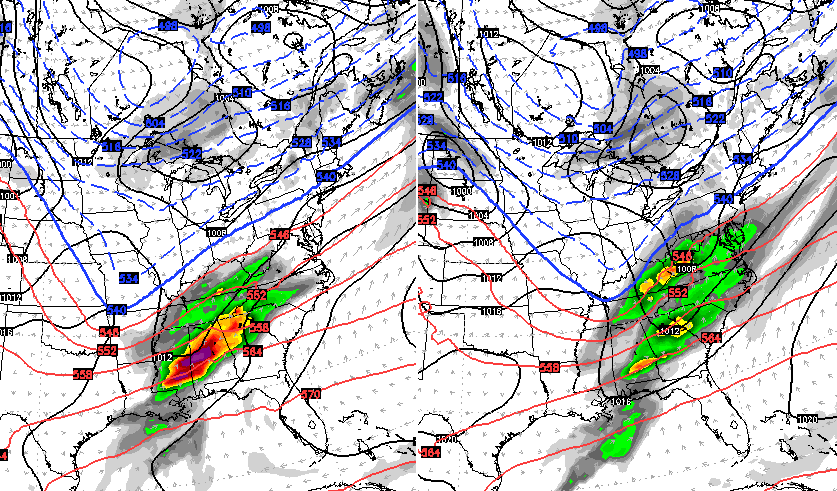 Another shot of cold follows that up to kick off the week leading up to Christmas. I've been mentioning how the southern branch of the jet stream is showing signs of life and you see that with the map above. I've also been talking about a cold look on the Ensembles leading up to Christmas. The GFS is seeing both of these in the run up to the big day. Here's the latest GFS run for the end of next week into the start of Christmas weekend…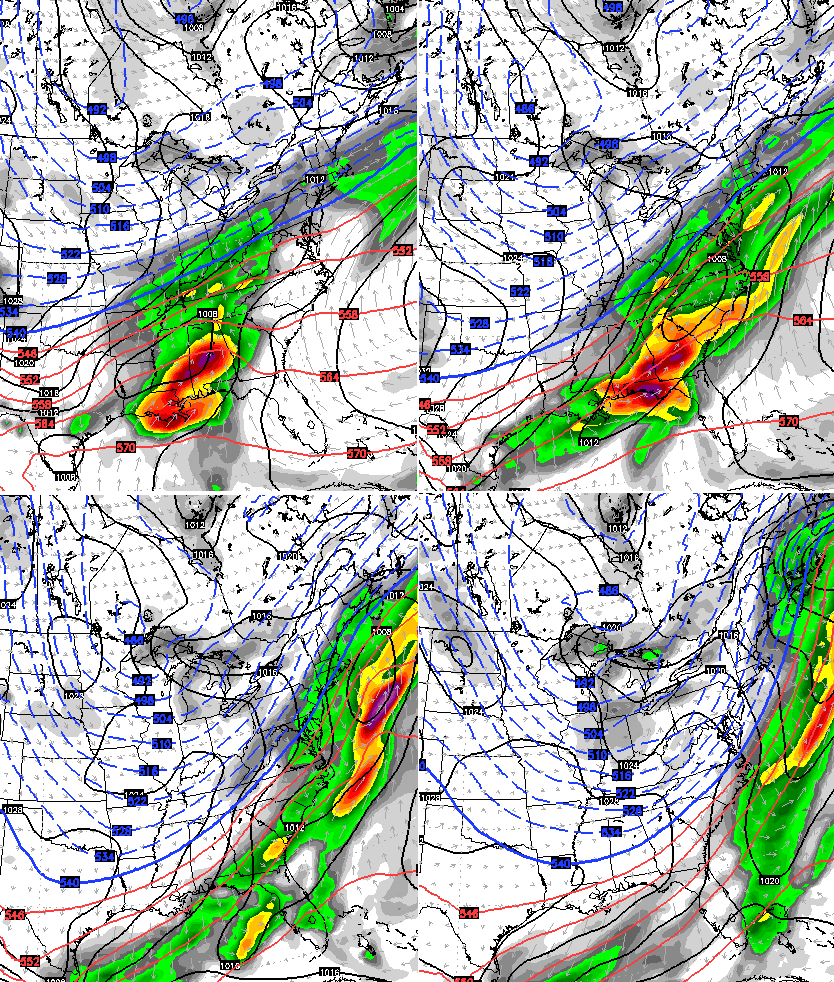 And for the big day…

Don't worry, we only have 52 more runs of the GFS to go through before Christmas. What could go wrong? 😉
I will have updates later today, so check back. Make it a great Monday and take care.