Good afternoon, my little snow lovers. Our late night light snow maker continues to work toward the region, with the system later in the week starting to get a little more of my attention.  I'm not sure if that's good or bad. 🙂
A clipper works into the Great Lakes and Ohio Valley tonight and Tuesday. This will bring a burst of light snow along and behind the front, with snow showers and a few squalls kicking in behind it into Tuesday.
The HI RES NAM continues to pick up on this well…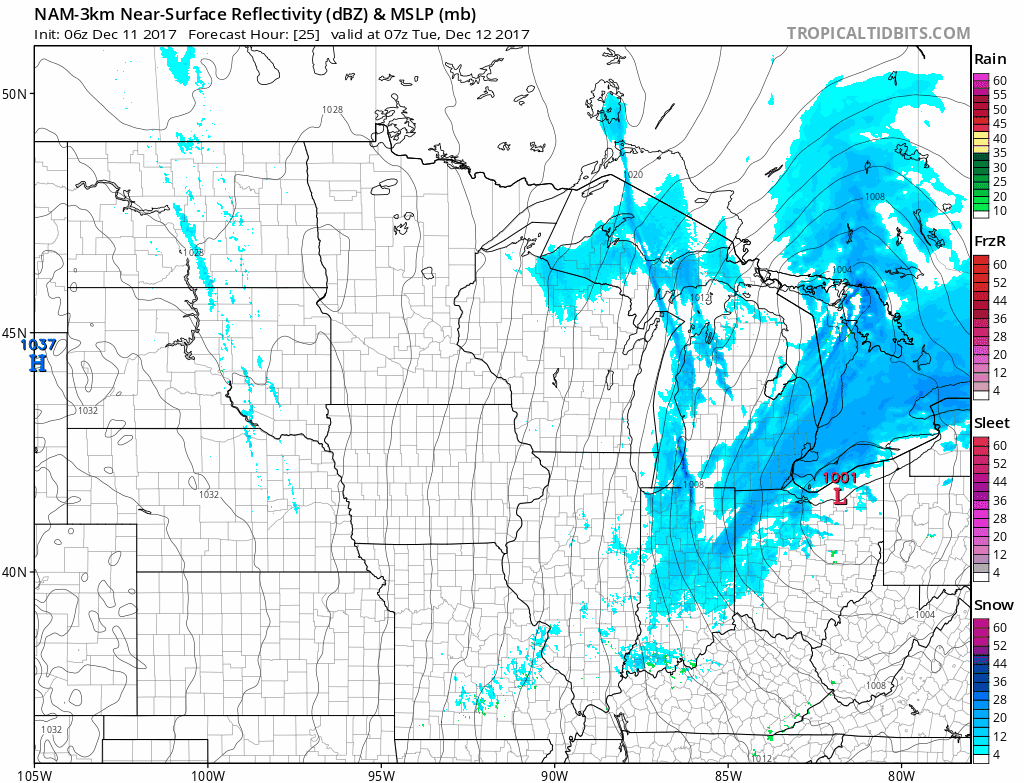 Light accumulations of snow are possible across central and eastern Kentucky starting very late tonight. Snowfall should range from a coating to 1″, with the potential for some higher amounts in the eastern mountains. While this is a light snowfall, we've seen what these kinds of deals can do to untreated roads. Slick travel is possible, especially across the east.
Temps drop from the low 30s in the morning, to the low and mid 20s by late afternoon. Gusty winds will make it feel much colder.
Actual lows can flirt with 10 degrees in some areas by Wednesday morning.
The next system is a clipper zipping across the Ohio Valley Wednesday night…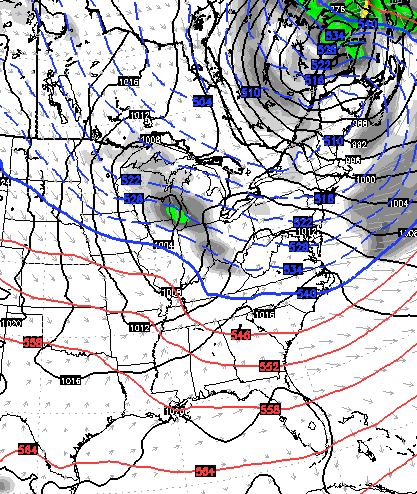 That brings another piece of cold air behind it for Thursday as we wait on the next system showing up on Friday. A few days ago, I talked abut how the system was trying to dig in, courtesy of a negatively tilted trough. That's showing up a little stronger today…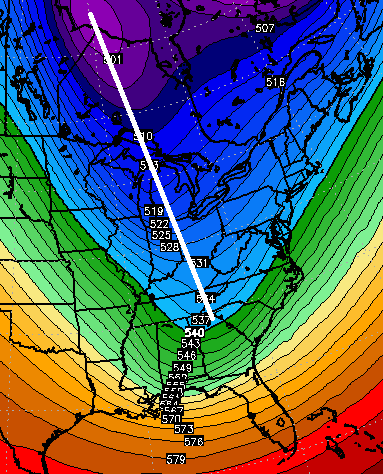 That's more of a "leaning" trough, but it tries to pop a system just to our southeast and ride it up the east coast, bringing snow to our region…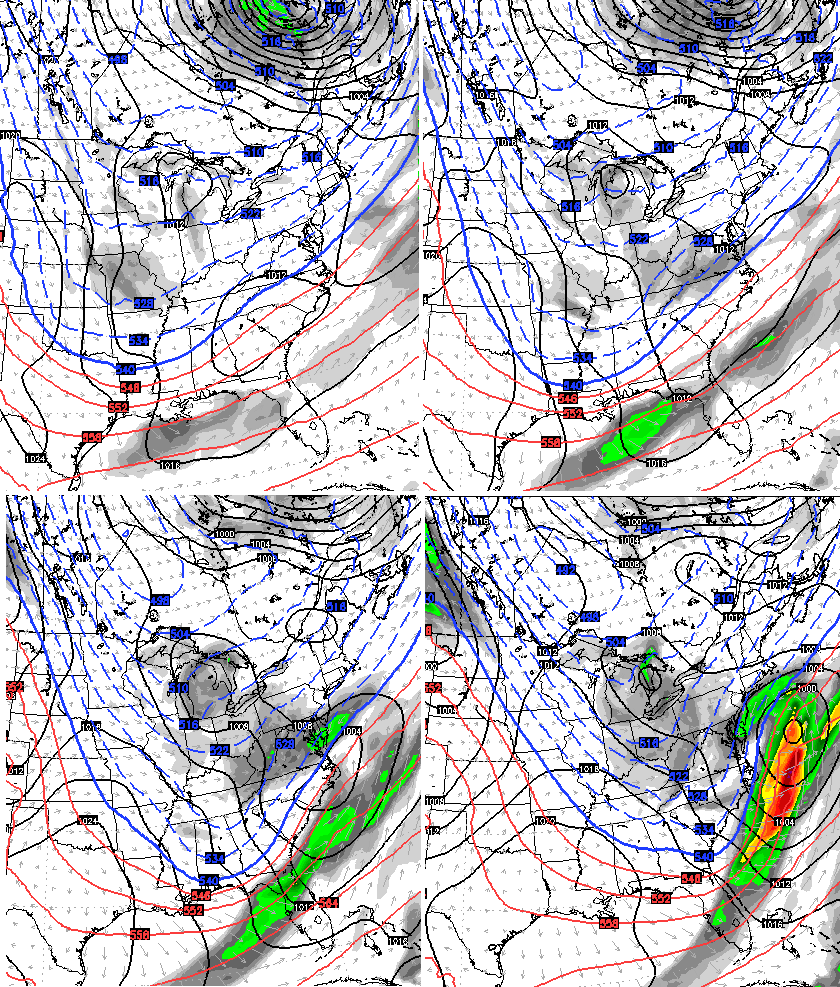 Could we get the infamous northwest trend to show up on that system? Maybe so, but let's see if it's real first.
The Canadian Model has a similar, albeit weaker, look to the GFS…
With a deeper trough showing up later this week, that forces the weekend system farther south and colder. Here's the GFS for Sunday…

I will update things later this evening. Make it a good one and take care.