Good evening, folks. Another light snow maker blows into the region tonight, likely putting down some light accumulations just in time for the morning commute. Beyond that, things continue to remain active with another snow maker possibly showing up later in the week.
The one coming late tonight and early Tuesday won't be very impressive on radar, then you will see light stuff developing right on top of central and eastern parts of the state. Northwesterly wind will then touch off some snow showers and snow squalls across the east. The future radar from the HI RES NAM continues to illustrate this very well…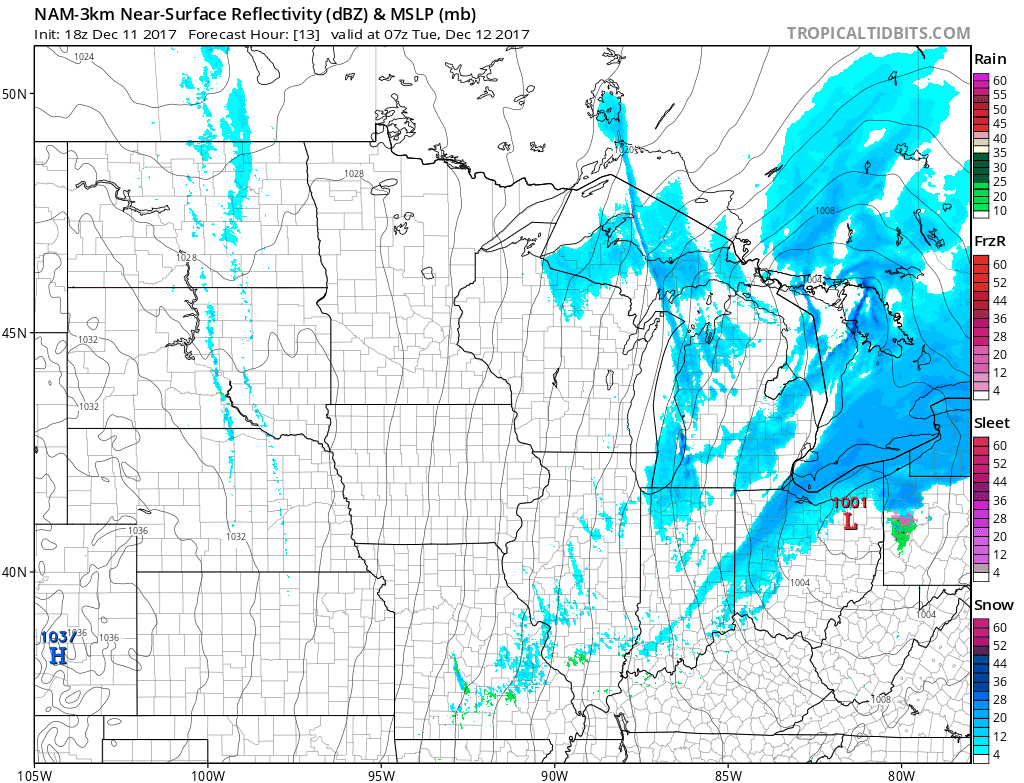 This is another light event, with coatings to 1″ possible for some. Here's the First Call For Snowfall…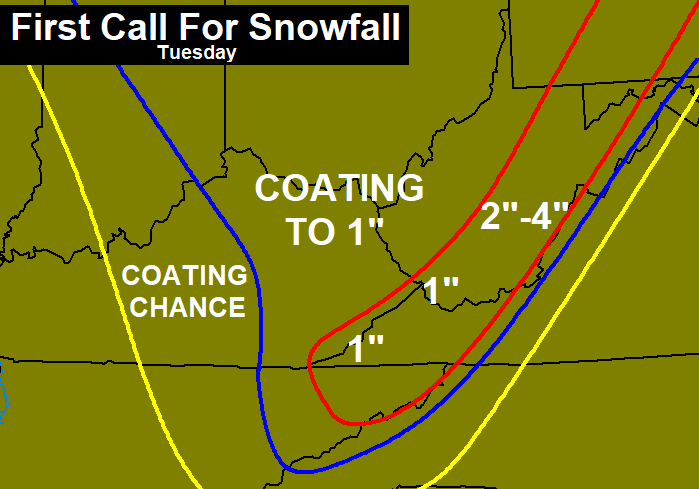 Slick travel is a possibility early Tuesday, especially across the east and southeast. I do not expect this to be a repeat of what happened Saturday. Your best chance for a snow day or some delays will be across the east.
Gusty northwesterly winds will kick in, causing our temps to drop all day through the 20s.
Another system then shows up Wednesday night, but the track on that is all over the place. It may try to bring a band of light snow across the northern half of the state.
The more interesting system comes Thursday night into Friday. Another northern branch system digs in across the lower Ohio Valley, spawning another low to our southeast. That system then tries to ride the east coast. That scenario would bring more light snow across our entire region.
Here's the new GFS…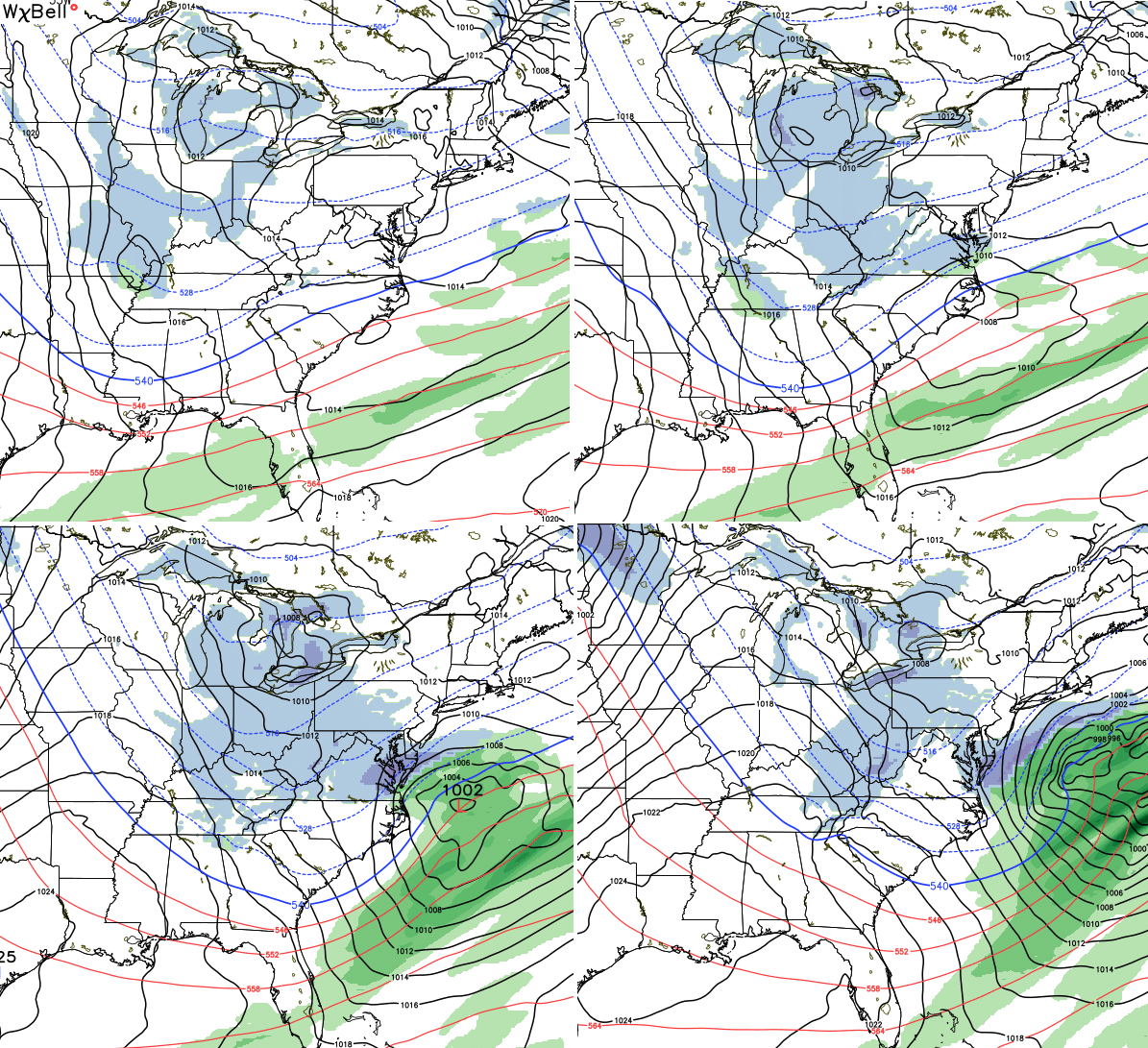 Can we get that east coast system to actually trend farther west in the coming days? We shall see, but it's an interesting look.
After that blows through, temps come up by Saturday, but another system quickly moves in by Sunday. This one may be a mixed bag of wintry weather for us.
I will update again later tonight. Have a good one and take care.