Good Tuesday, folks. A quick-hitting light snow maker works across parts of the state early today, bringing the potential for light accumulations. After this moves away, we concentrate on two more systems later this week and the pattern leading up to Christmas.
Let's start with today and roll forward. Light snow and snow showers will be noted across parts of central and, especially, eastern Kentucky this morning. You can see the Lake Michigan connection setting up for a time today…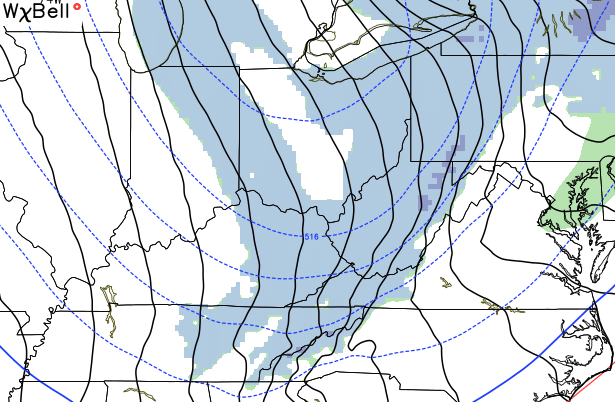 That seems to match up pretty well with the first and only call for snowfall…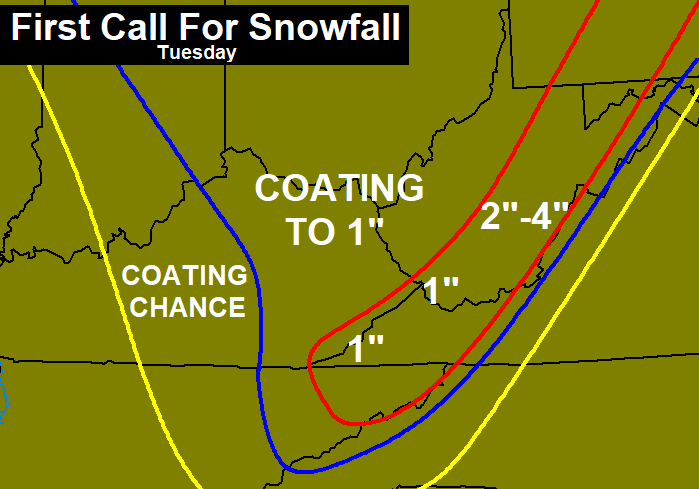 This does not look like a repeat of Saturday, but a few roads may see some issues developing.
Temps drop all day long on a STRONG northwest wind. Readings fall through the 20s with wind chills dropping through the teens. Bundle up. Your tracking tools in a bit.
Another clipper drops into the Ohio Valley Wednesday night. Winds will also be VERY gusty with this and we have an increasing threat for some snow showers coming behind this…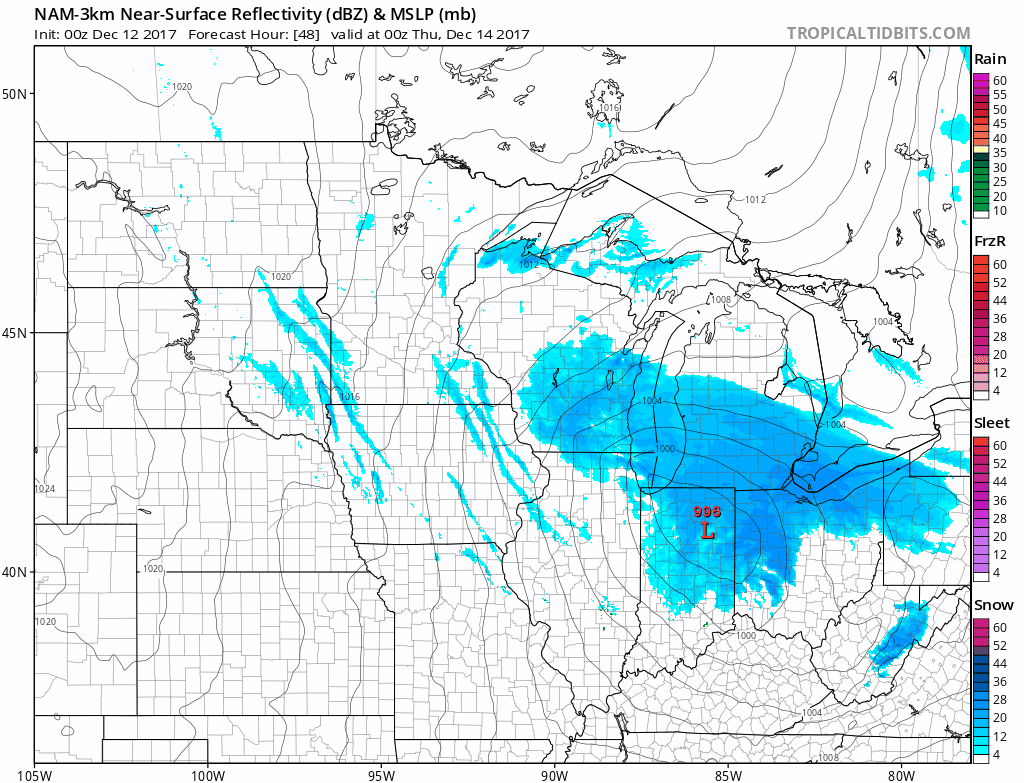 At  he end of that animation, you can see the next system diving in across the plains. That is slated to arrive in here late Thursday night into Friday. We are also likely to see some kind of low develop to our south and east at the same time. Can we get that system to develop far enough west to impact our region?
That's the big question over the next few days. As is, the models bring us snow from the system diving in from the northwest, but keep the low east.
GFS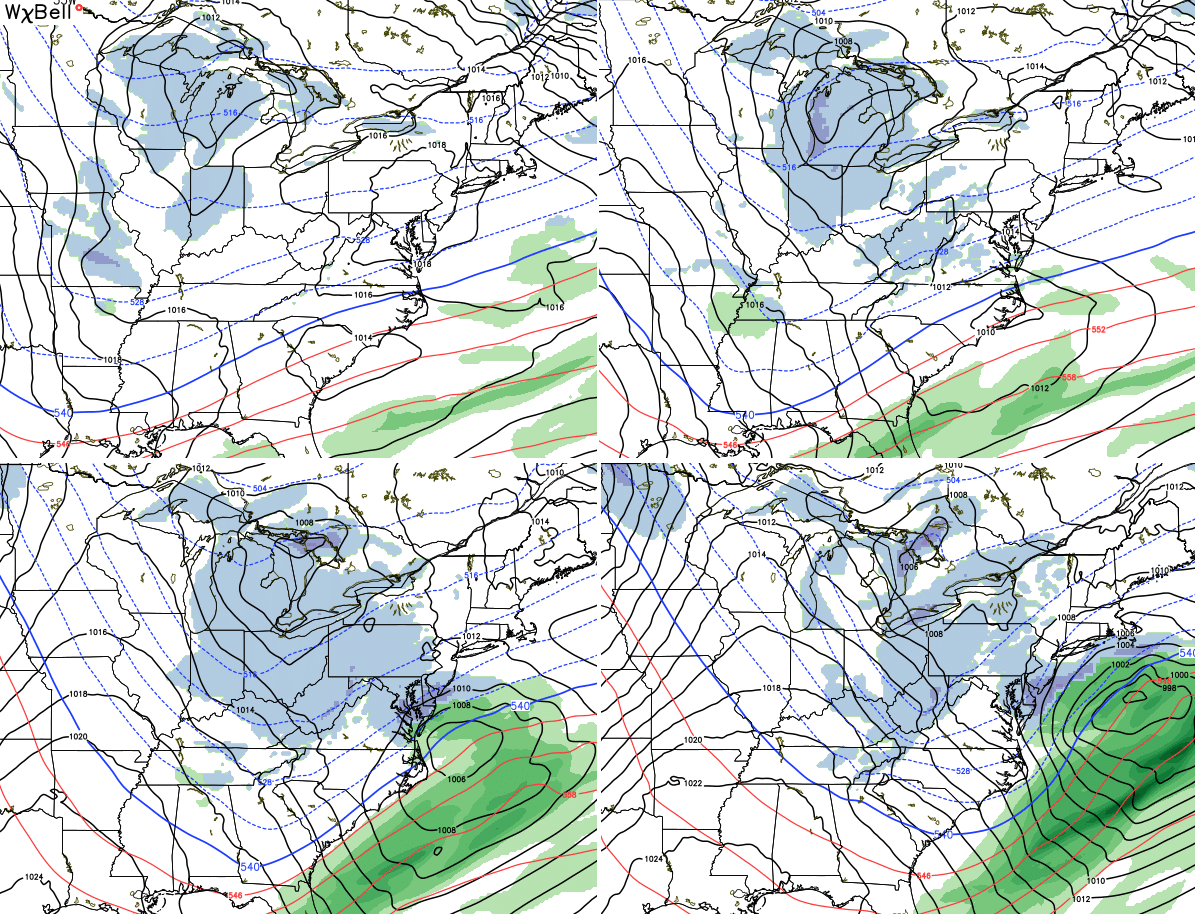 It would not take much westward correction to turn that into a bigger system around here.
The Canadian is stronger with the system moving in from the northwest, and weaker with the low in the east…

That cold air gets pushed around on Saturday, as we get set for a stronger system coming from the southern branch of the jet stream. This one may bring a mixed bag of weather our way later Sunday…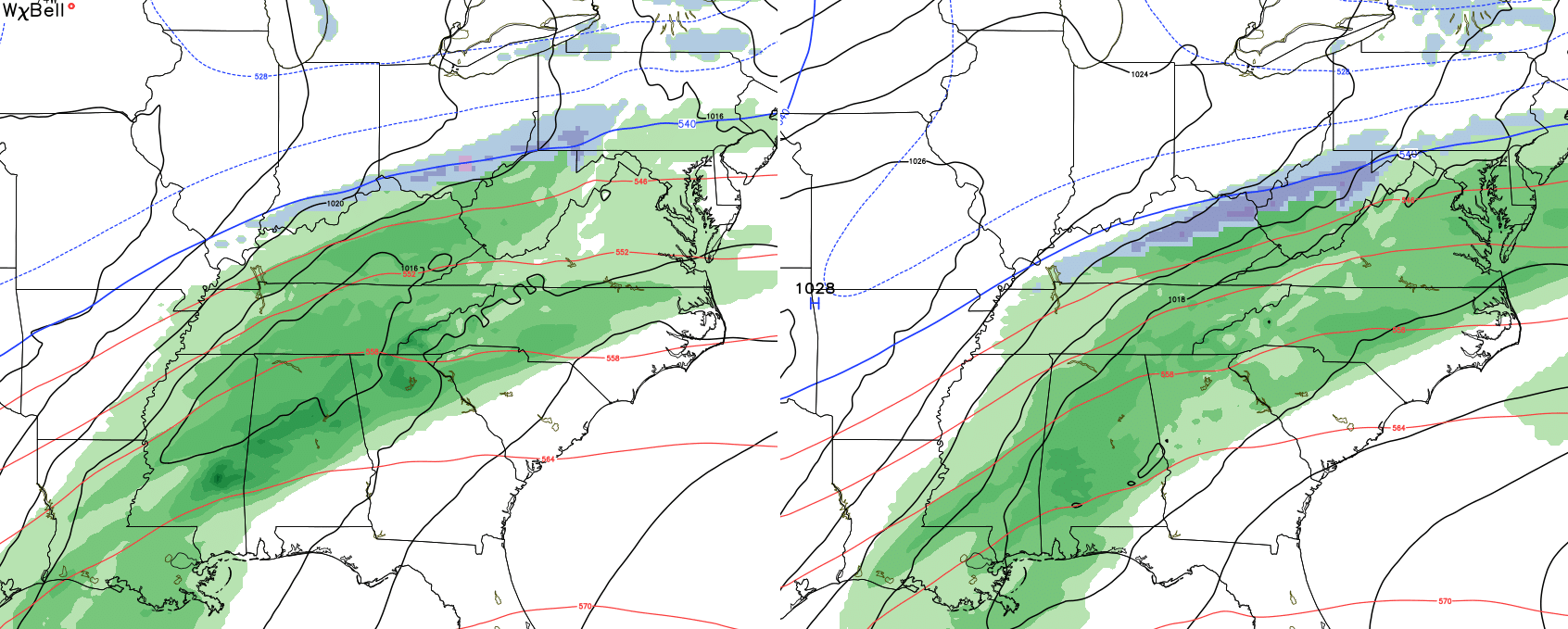 The setup in the days leading up to Christmas looks very active. Arctic air invades the country and tries to team up with an active storm track. Let's see where it leads us.
I have you all set to track today's flakes…
Hamburg Area from WKYT Studio
Lexington

I-75 @ Newtown Pike
Lexington

I-75 @ Winchester Road
Lexington

I-75 @ Iron Works Pike
Lexington

I-275 approaching KY 20/Airport
Near Covington

I-71/I-75 at Buttermilk Pike
Near Covington

I-75 MP 127
Georgetown

I-64 at KY-801
Near Morehead

US 60 @ US 127
Frankfort

US 60 @ Chenault Road
Near Millville

Downtown Louisville @ 2nd & Broadway
Louisville

Updates later today. Make it a good one and take care.