Good afternoon, everyone. Snow showers and snow flurries will continue to wind down across the region this afternoon. As expected, light accumulations have ben noted in the east, especially in the narrow bands of heavier squalls. As this action ends, we focus on a couple more systems for later in the week.
Here's regional radar to track what's left out there today…
Winds are a huge player as temps drop into the 20s this afternoon. Both hands on the wheel! 🙂
A strong clipper zips by just to our north Wednesday night, bringing heavy snows to those areas. As it moves east, some wraparound snow showers and flurries make their way into central and eastern Kentucky…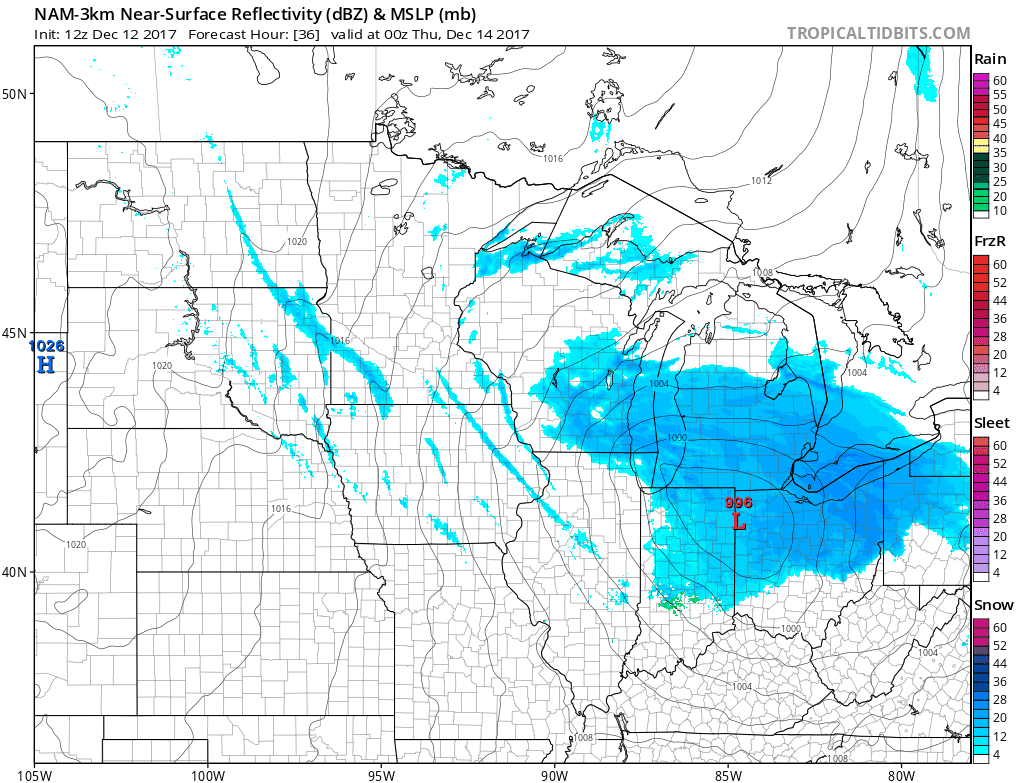 Winds with this system will be even stronger than what we had out there today. Gusts of 40mph will be possible Wednesday afternoon through Thursday morning.
There is little change with the Friday system as the models do not want to amplify it. It's close, but the main low stays to our east with some light snow action with the upper level system moving in from the northwest…
After a mild up on Saturday, the late weekend system should bring rain and a possible wintry mix from Sunday into Monday.
This takes us into the week leading up to Christmas. The overall pattern across North America is one that is going to try to take temps to the extreme. Bitterly cold air is going to move into the country by Christmas weekend, while the far southeast sees toasty temps. Given the extreme temps, forget about using operational computer models. They may show us at zero on one run then 60 for the following run.
Let's try some good old fashioned pattern recognition and see how things evolve. Here's the possible setup for the long Christmas weekend into early Christmas week…
I will keep updating the trend as we roll through the week. I will have another update this evening.  Make it a good one as you roll through the rest of the day and take care.