Good evening, folks. Gusty northwesterly winds are slowing down some, but bigger blast of wind is on the way for Wednesday. That is ahead of another clipper zipping quickly across the Ohio Valley.
This clipper brings a swath of heavy snow just to our north Wednesday into Wednesday night. As it passes by, northwest winds can spawn a few snow flurries or snow showers into Thursday morning…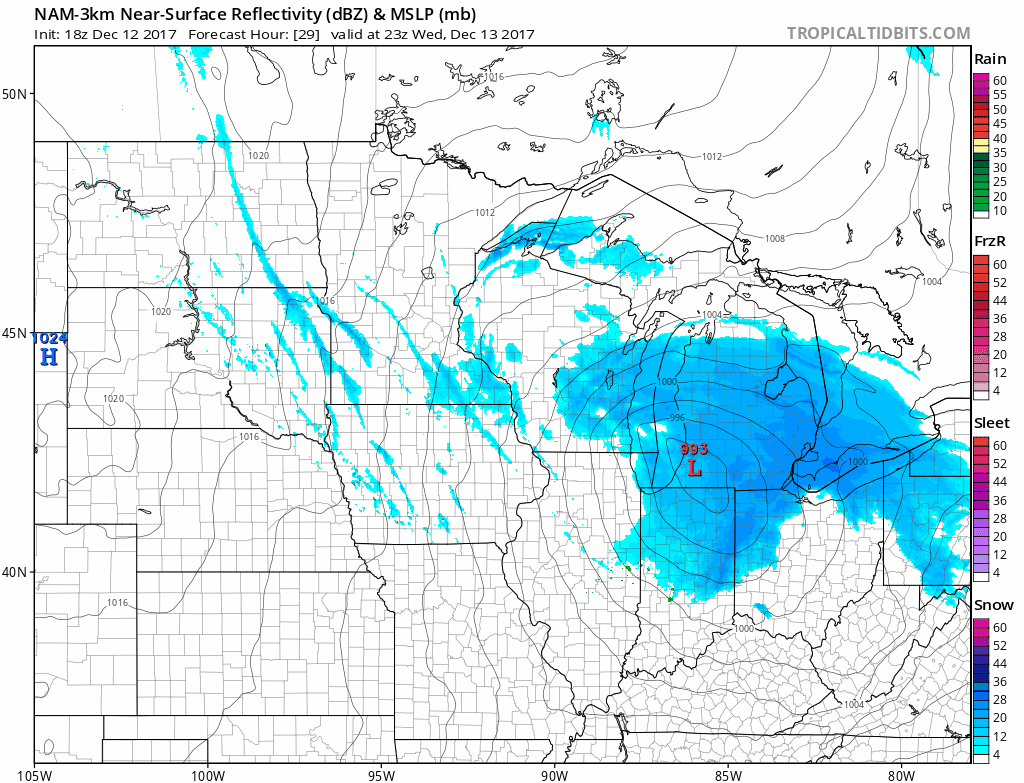 Winds are going to absolutely crank Wednesday afternoon into Wednesday evening. Those gusts may top 40mph. Check out the forecast from the NAM…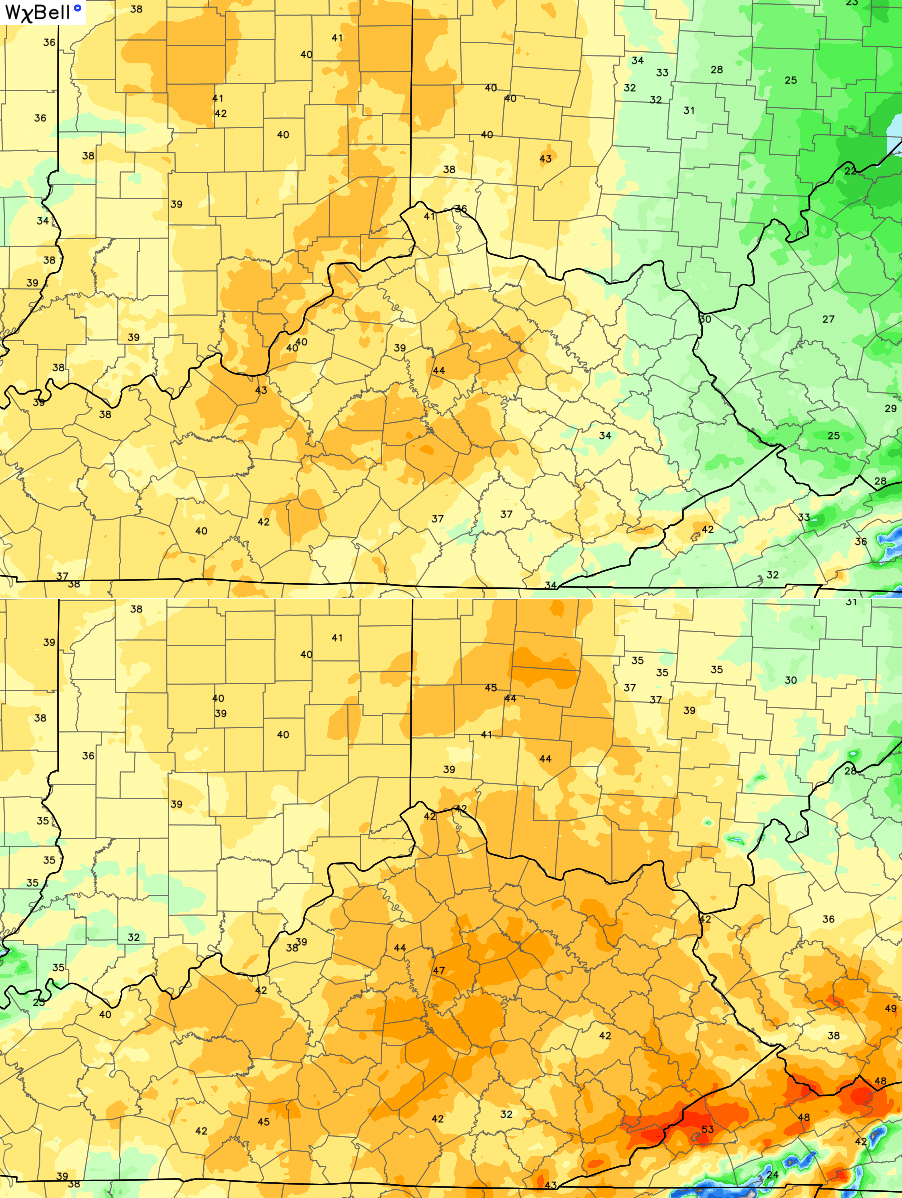 Tie down the Christmas decorations!! 🙂
The interesting looking system for Friday is a lot less interesting today. This may only be a flake maker as it rolls through the region on Friday, with a lot of wind likely once again.
Why is this thing looking less interesting? It's likely because the system coming behind it is speeding up. The European has it arriving by Saturday night, with rain breaking out from southwest to northeast…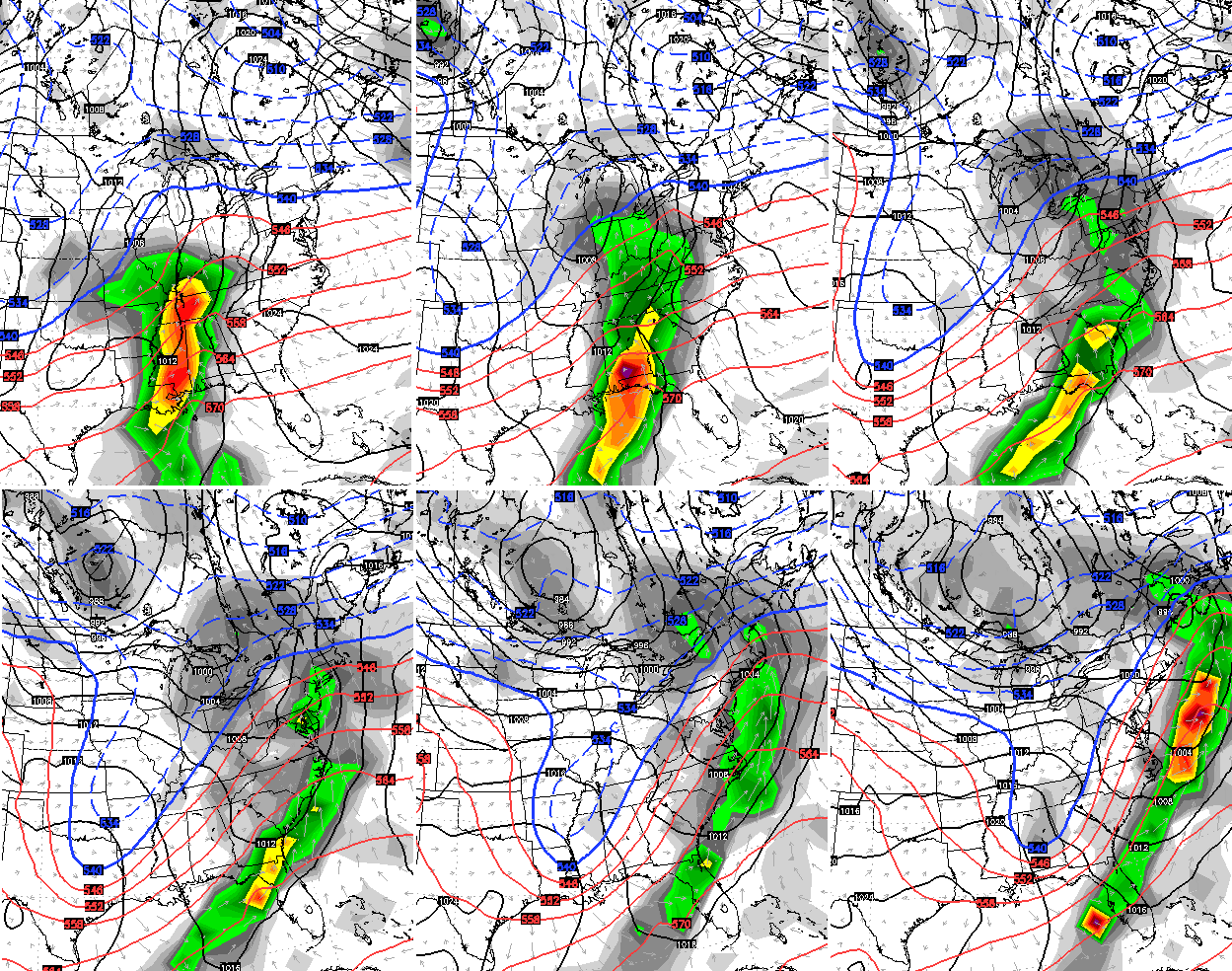 The pattern early next week continues to trend colder, but I'm focused on a potentially super active setup for Christmas weekend into Christmas week. I put out a map earlier, detailing my thoughts on the pattern. The GFS Ensembles show what I'm talking about…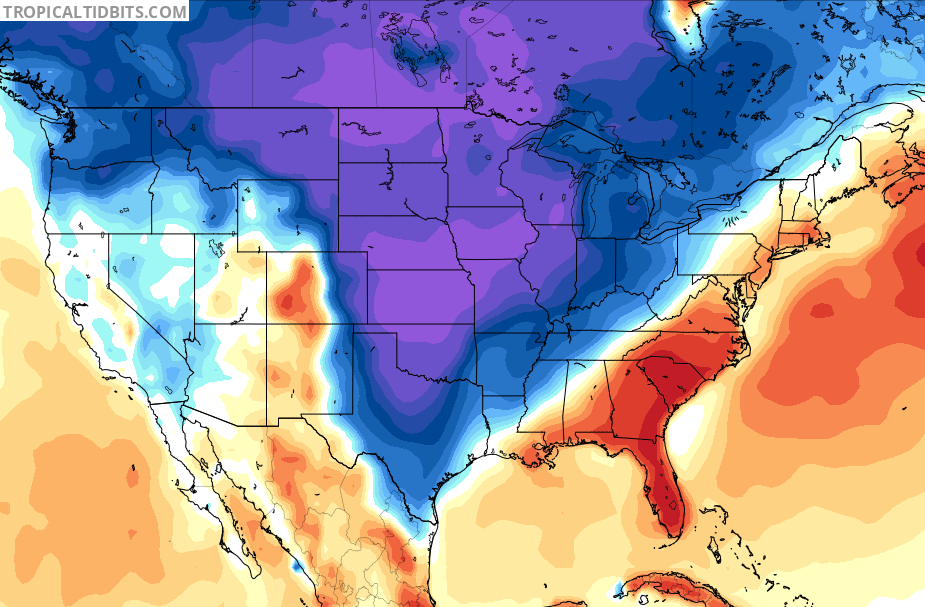 The European Ensembles do the same…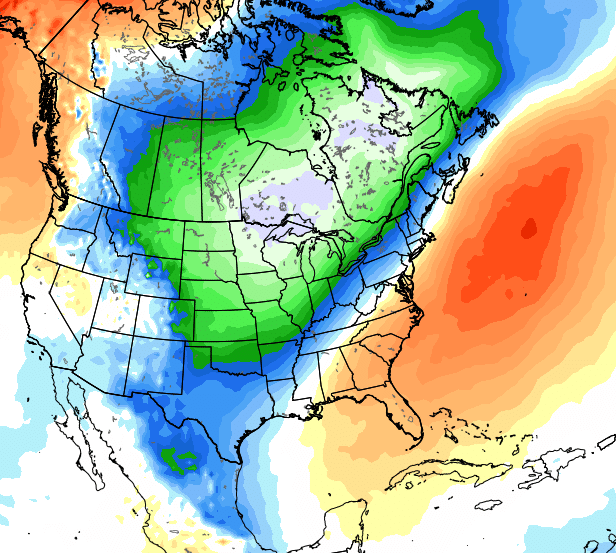 That could get very, very busy around here for the Holidays. Bring it, Old Man Winter!
I will touch more on that tonight. Make it a good day and take care.