Good Wednesday, everyone. It's a day full of gusty winds as another clipper drops into the Ohio Valley. This may unleash a few snowflakes to the region by Thursday, but the majority of the snow stays just to our north and east. In the longer range, it's one active looking setup taking shape for Christmas weekend into Christmas week.
Let's begin with today and roll forward. Winds out there may reach 40mph or greater at times this afternoon and evening. Those winds are head of our clipper, which brings heavy snows for areas to our north. As it moves east of us early Thursday… a few snowflakes try to press in…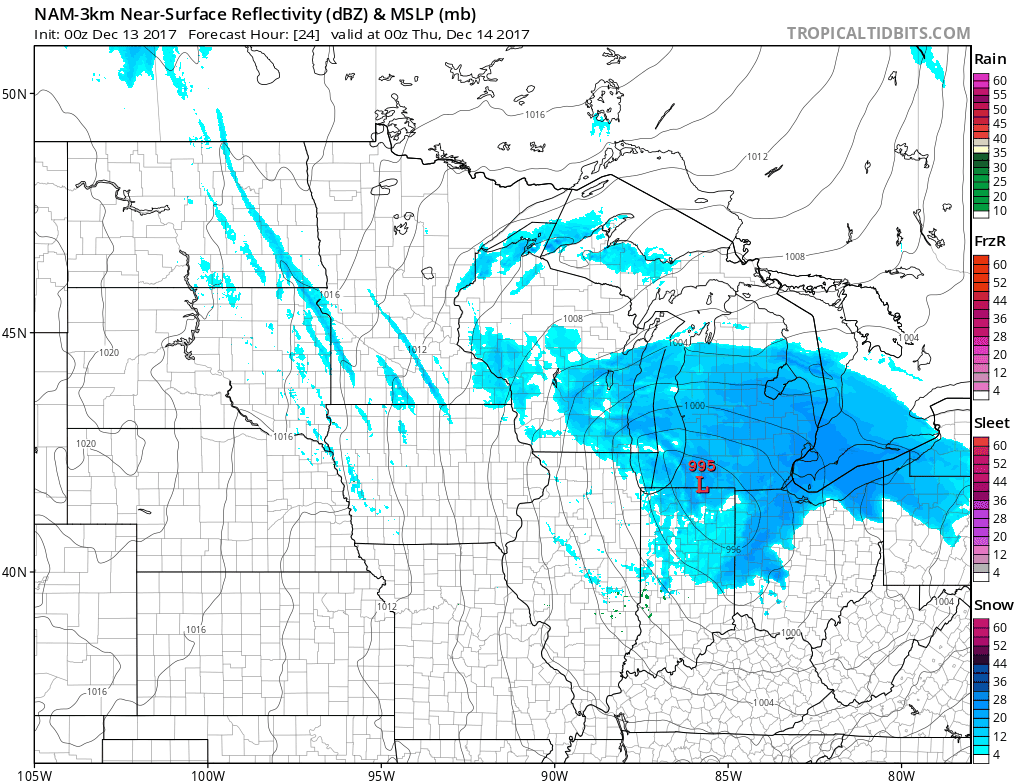 Here's regional radar to track this system…
Another system moves across the region on Friday bringing the potential for some flurries or light snow showers. Winds will be gusty with the cold air remaining.
That cold air gets pushes out on Saturday as temps soar deep into the 40s and flirt with 50. Then, a southern system moves in  with rain by Sunday…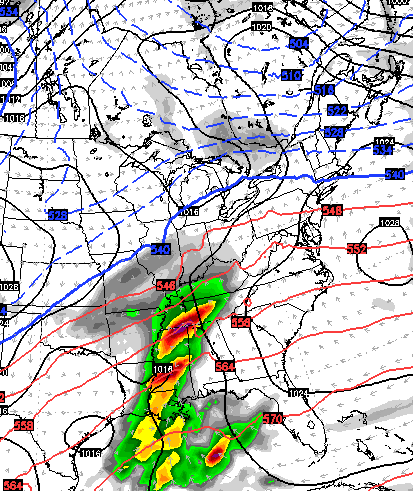 That may end a bit of a mix later Monday as colder air scoots back in. The GFS then shows the cold digging in for Tuesday and Wednesday…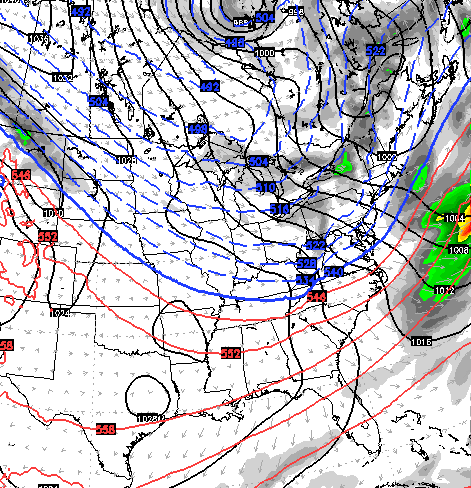 Yesterday, I made a map showing the potential for a wild and wintry setup for Christmas Weekend into Christmas Week…
The latest GFS jumps right to that solution…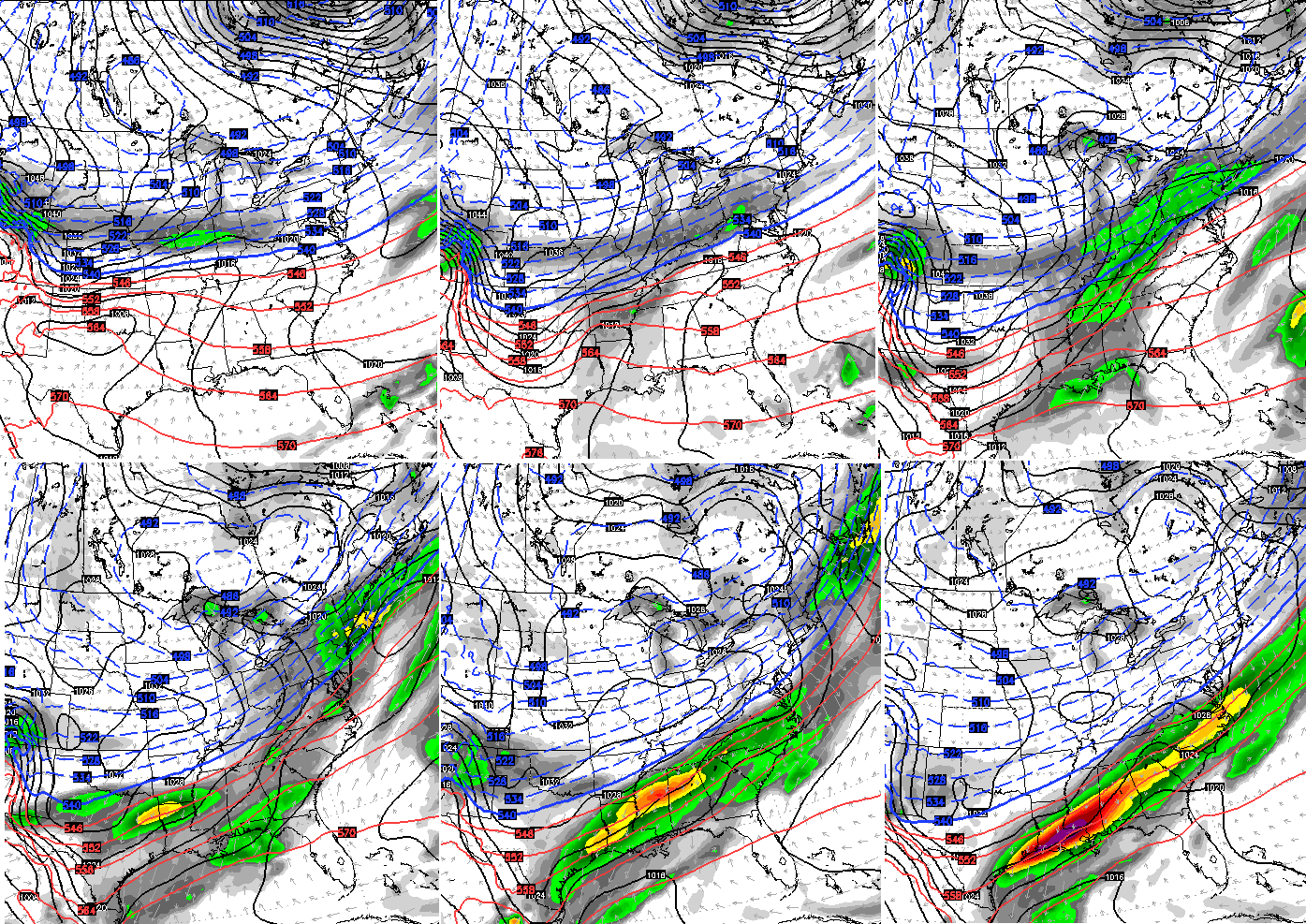 That setup can put our region in heart of the winter weather potential, just in time for Christmas. Watch how the bitter cold presses in and slows down…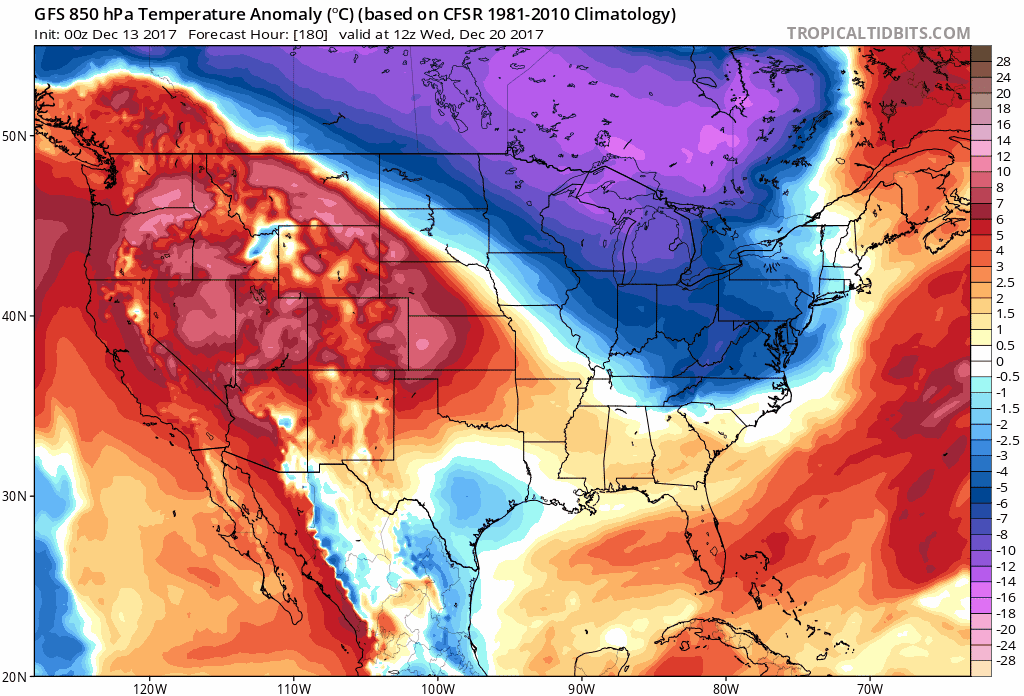 Let's talk about the Madden Julian Oscillation and the potential impact it has on our weather. The MJO is basically an index tracking the tropical precipitation anomalies, generally in the Indian and Pacific Oceans. The placement and intensity of the MJO plays a big role in the overall weather across North America. The current MJO forecast is for it to enter into Phases 7, 8 and 1 over the next 2 weeks…
Those phases offer a very cold look in our part of the world…
If you've followed me for years, you know my affinity for following the Eastern Pacific Oscillation (EPO). It really helped me nail the 2013-14 winter, and it's showing a similar look to that winter, which was one of my analog years. The current EPO is forecast to become so negative, it's off the chart…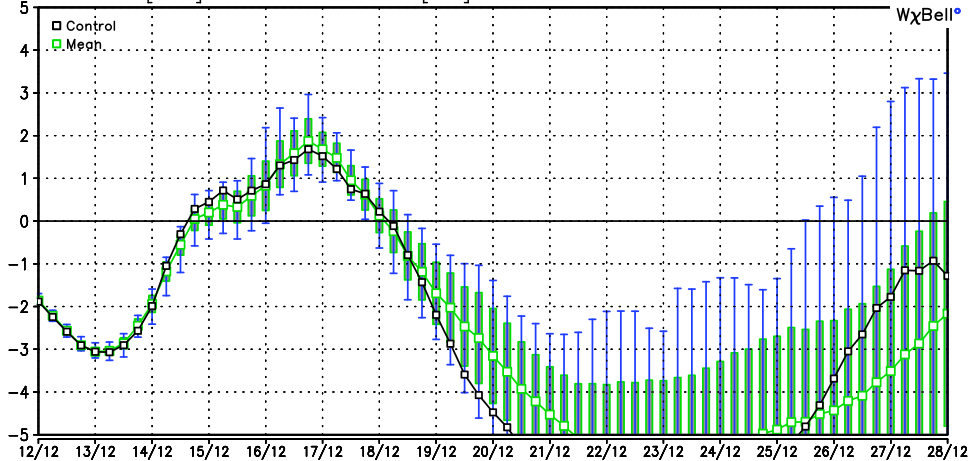 A negative EPO is usually a very cold signal across the eastern half of the country. That's about as negative as you will ever see a forecast for it.
I will have additional updates later today. Make it a wonderful Wednesday and take care.