Good afternoon, folks. I wanted to drop by for a very quick midday update on where this pattern is going for the rest of the week and in the run up to Christmas. I don't have much time, so let's get busy.
Winds are going to increase this afternoon and evening and may hit 40mph in some of the gusts. This happens as a strong clipper works by just to our north. That's where the accumulating snows will be, but a few flakes or sprinkles may sneak into the north and northeast this afternoon…
Overnight, the front drops in with a few flurries or maybe a light snow shower. The best chance is across the east.
Another flurry maker moves in on Friday as temps stay well below normal.
The system coming in later this weekend appears to be splitting into two systems. The first part arrives on Sunday with chilly showers…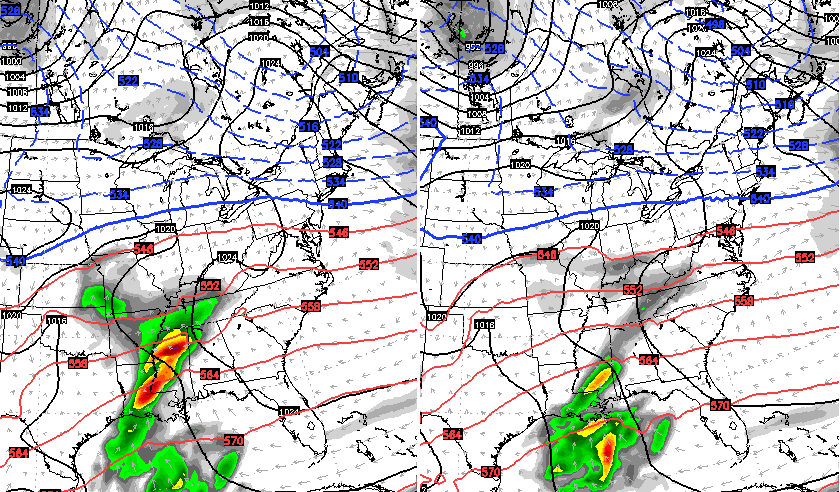 The second part comes out by Monday night and Tuesday and keeps trending much colder…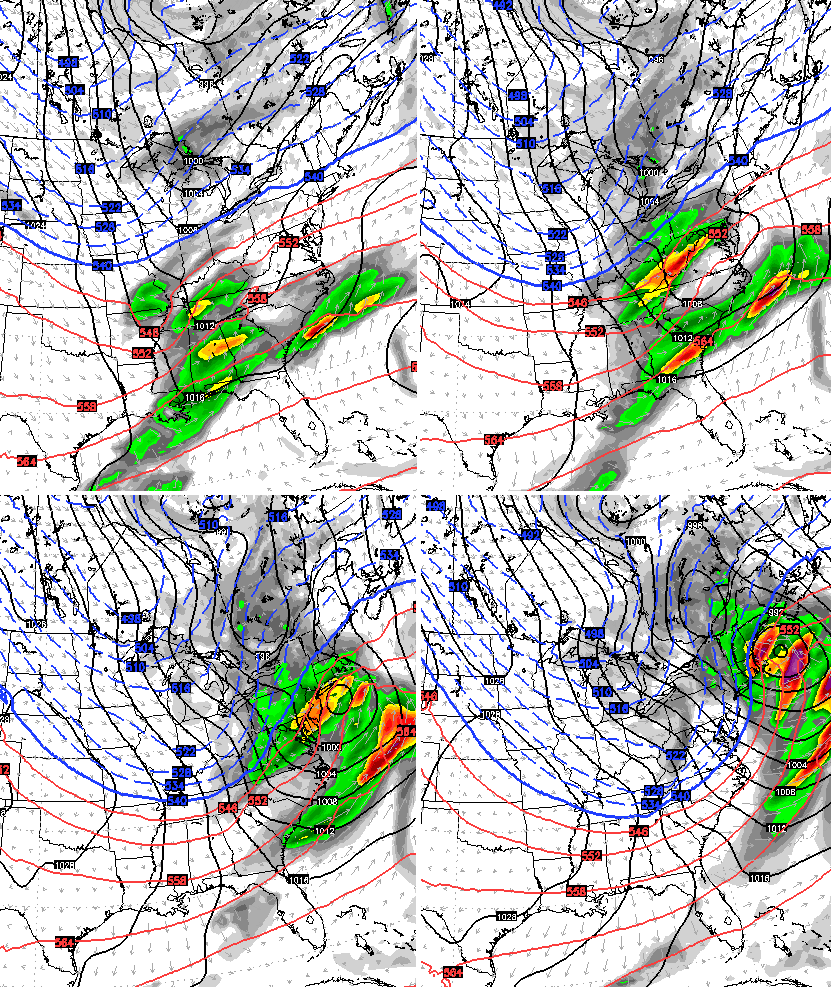 The colder trend continues to show up, as expected, on the operational models. While they offer big swings from one run to the other, the trend for cold and wintry continues to be there as we get closer to Christmas.
The GFS by the end of next week into Christmas weekend…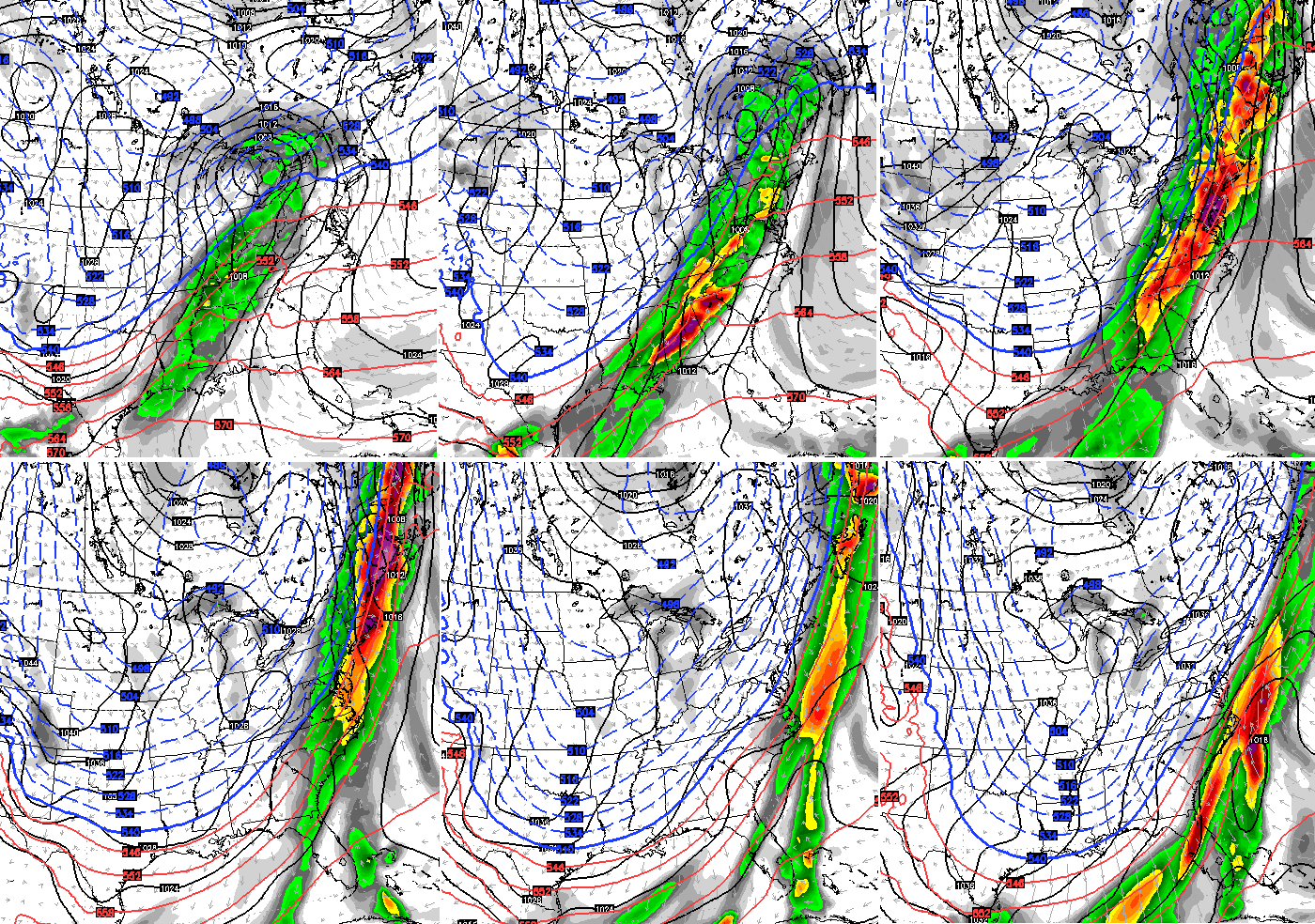 With arctic cold taking over much of the country, a southeast ridge is going to try to fight with it. That spells a very active setup across the eastern half of the country, with storm systems rolling between the cold and mild. You can see the theme of this pattern on the new GFS through Christmas week…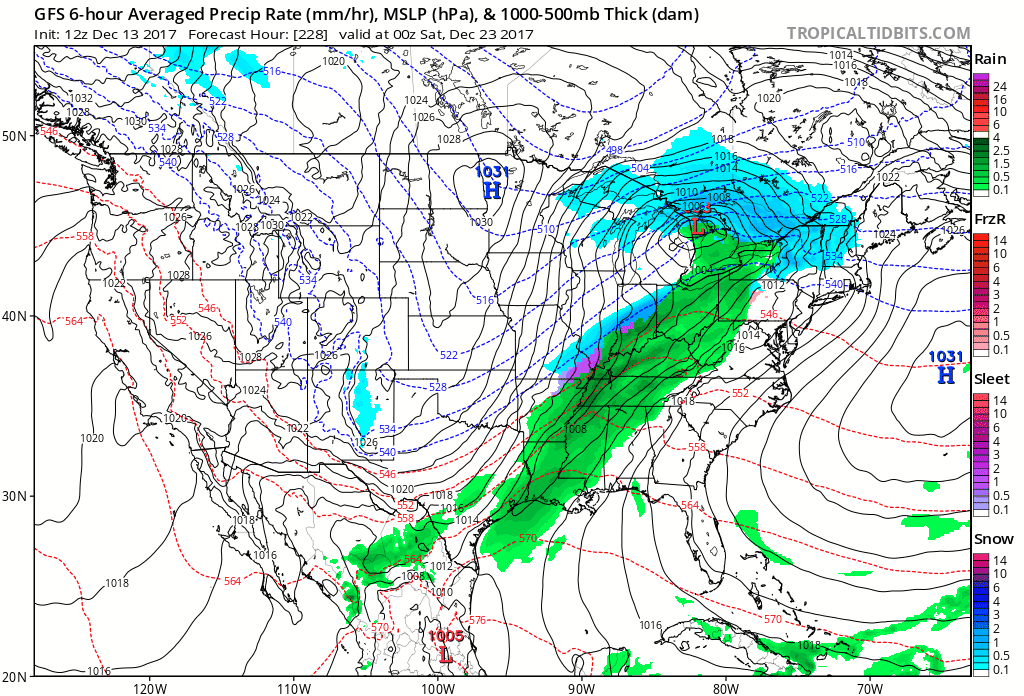 Don't take individual systems and timing to heart, I'm just showing that to illustrate the overall pattern.
Oh, and the cold is impressive…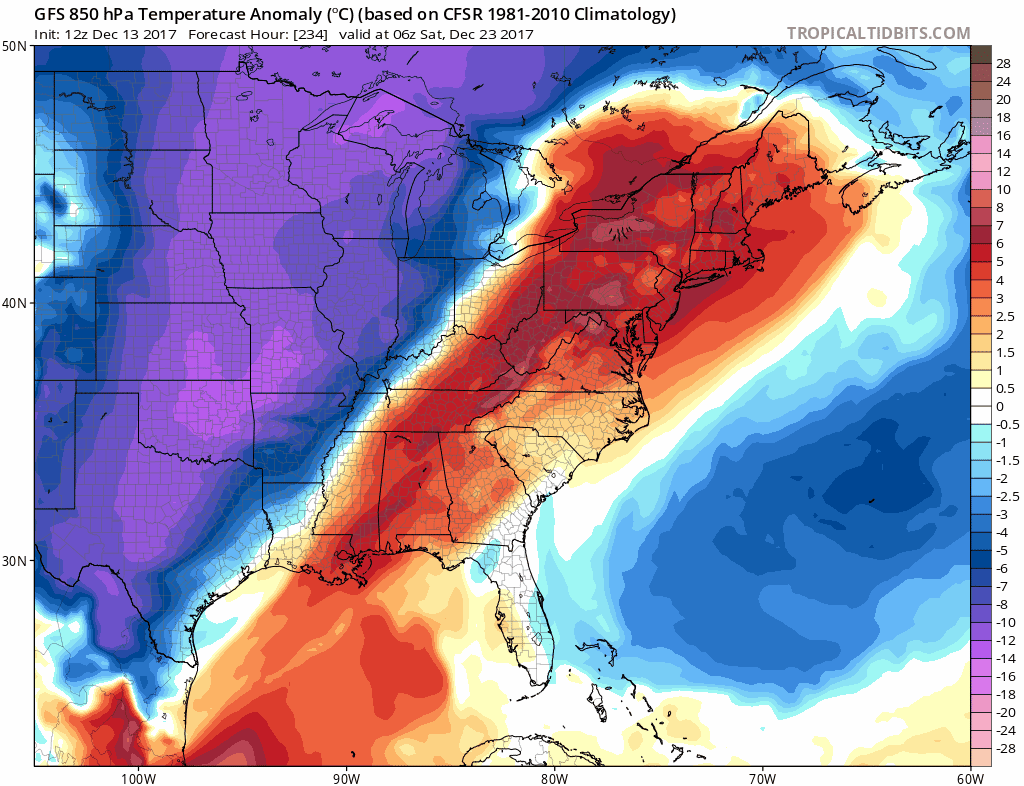 What a far cry from the last 3 Decembers around here!
I will update again this evening. Enjoy the day and take care.