Good evening, folks. Gusty winds continue to blow as a cold front settles into the region. We've already had a few reports of sprinkles, flurries and sleet falling, and another round of that is possible later this evening, with flurries by morning.
The best chance in the action this evening is across the north and northeast…
Colder winds will blow into Thursday with another flurry maker arriving on Friday.
Saturday continues to look good, with our next system coming in two waves. The first arrives Sunday with chilly showers…
The next one comes out late Monday into Tuesday and taps a much colder setup behind it…

Behind that, the GFS continues to bring in the winter charge as we head toward the end of next week and into the start of Christmas weekend…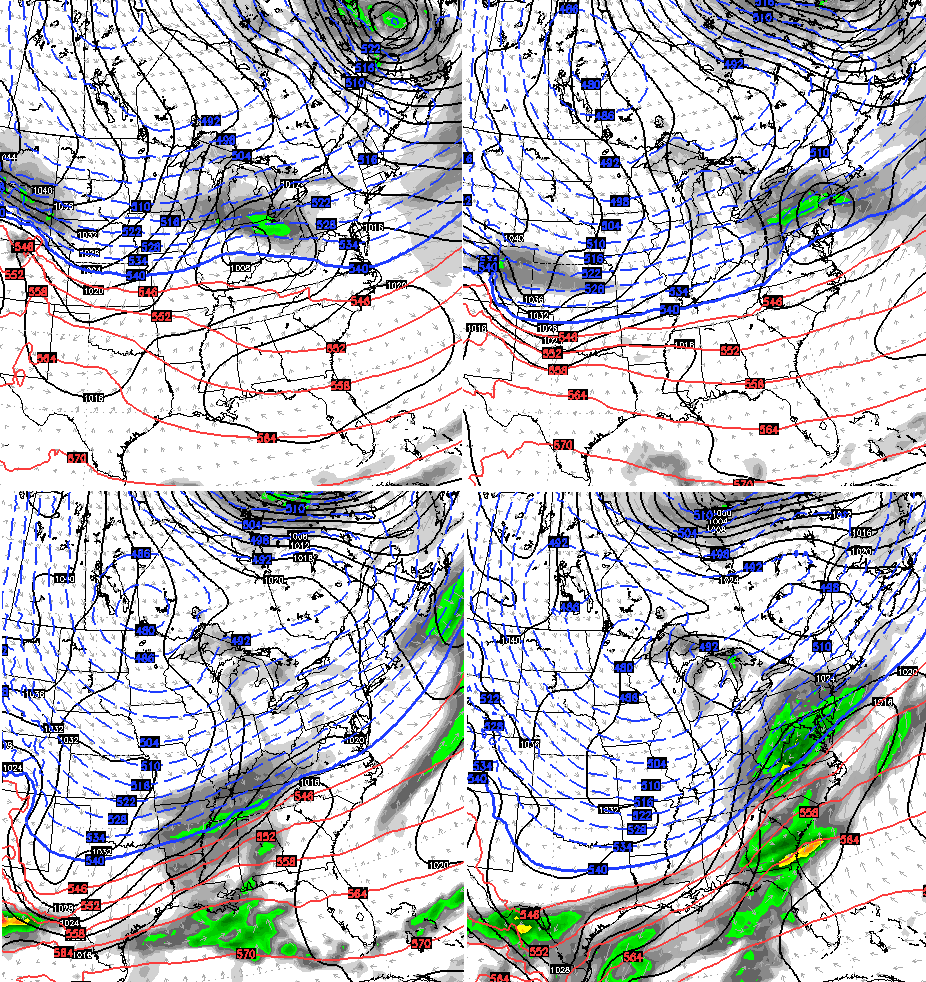 Here's the animated version of the GFS that goes through the rest of the Christmas holiday…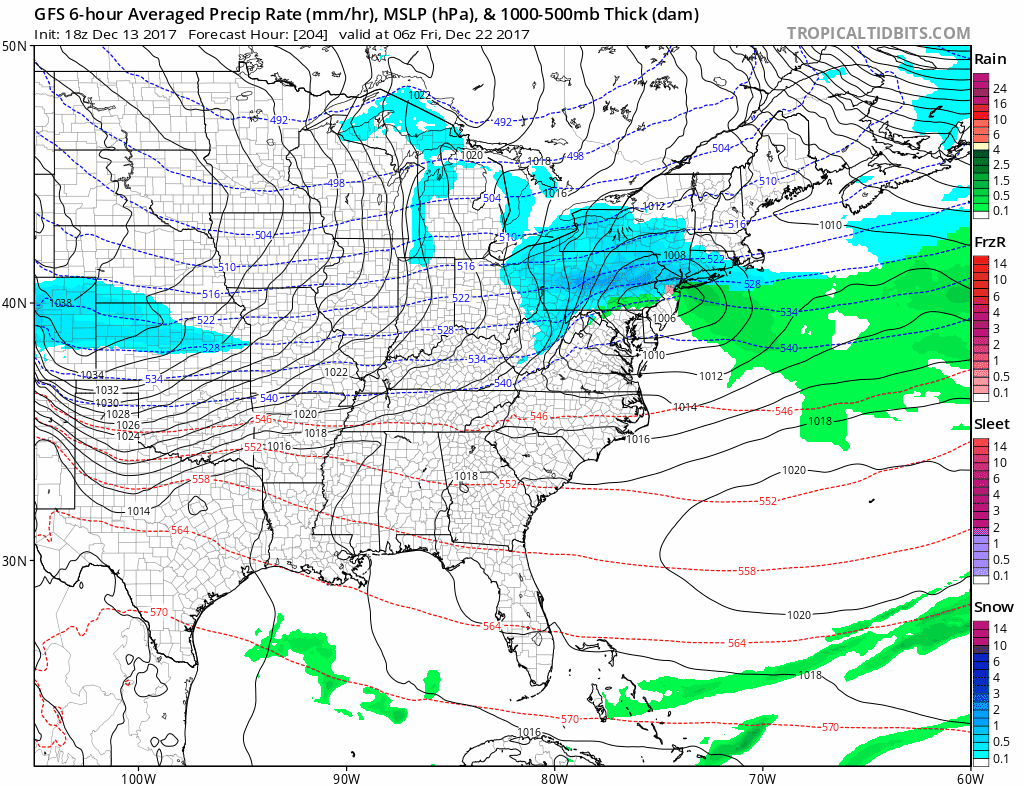 That's a lot of arctic cold showing up….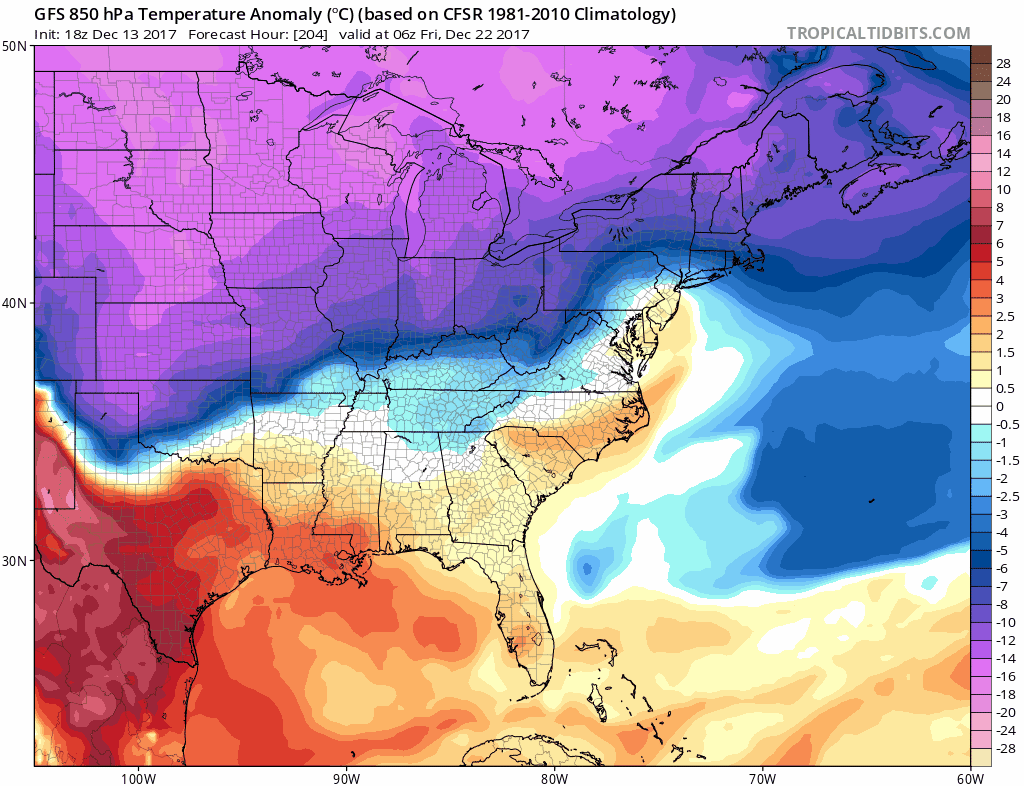 The GFS Ensembles are also VERY cold during the same time period. Here's the 5 day temperature departures in Celsius…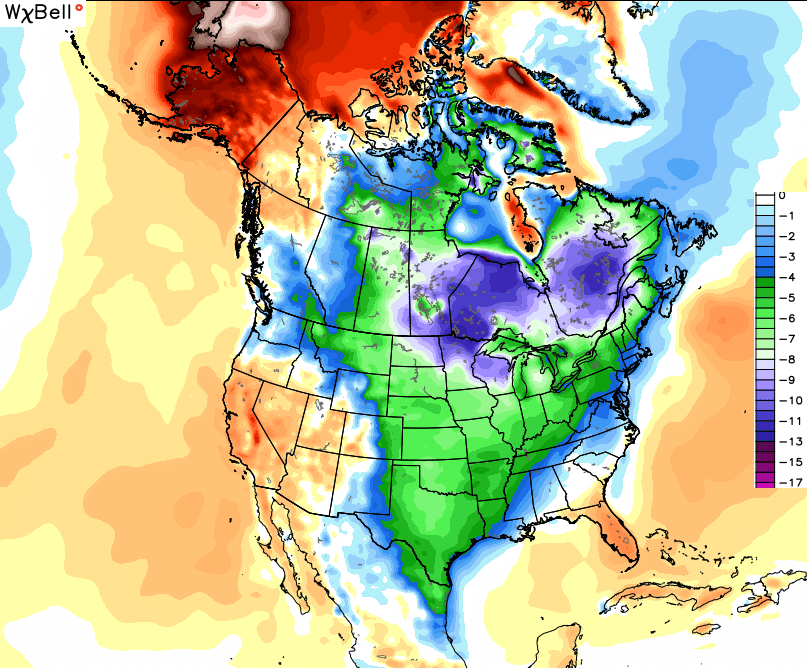 If may have noticed I haven't shown much of the European Model over the past few weeks. That's because the model has been having all kinds of issues with what to do with troughs coming from the west. The bias of the model is to keep WAY too much energy in the west as it suffers feedback issues with the Rockies.
To illustrate why the model has some issues, let's take a look at the past 2 runs at for the end of next week.
Last night's run had a deepening trough across the eastern part of the country and a huge ridge in the west…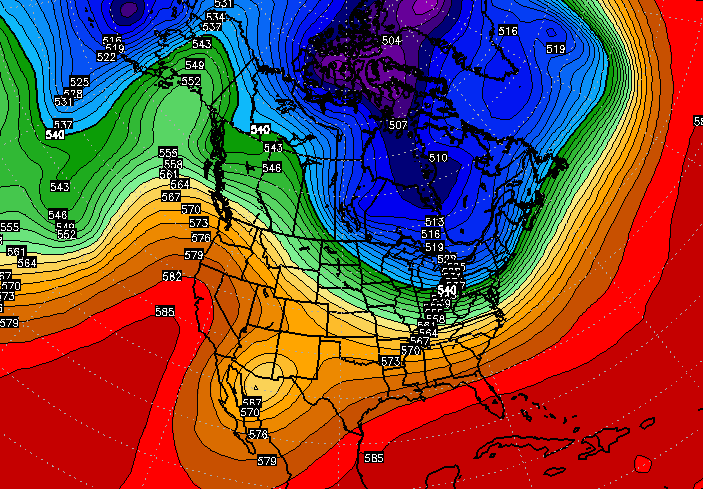 12 hours later, the model totally reversed the pattern with a big ridge in the east and a trough in the west…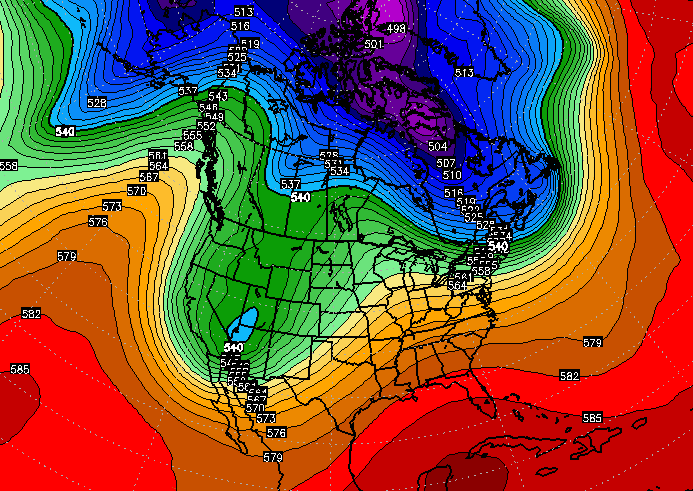 While I expect to see all models show some occasional big changes from run to run, that's pretty extreme and it's something the model has been doing a lot of lately.
I will see you guys later tonight. Make it a good one and take care.