Good Thursday, everyone. Colder winds are back and blowing across the bluegrass state today. This is behind a front that dropped through here overnight.  This is part of a pattern that has been very busy and is about to get even busier in the run up to Christmas.
Temps out there today are in the 30s for highs, but gusty winds will make it feel like the 20s for most of the day. A few clouds will be noted and some of these clouds may spit out a few flurries or an out and out snow shower in the east…
Another weak system passes across the Ohio Valley on Friday and may spit out a few flakes. Highs are back in the upper 30s for most areas, which is still several degrees below normal.
Saturday looks like the best day we will see for a while. Temps in the west and south make a run at 50, with 40s for the rest of the region. Winds are gusty with some clouds increasing late in the day.
Those clouds are ahead of a shower maker for Sunday…

That's a cold rain, too. Temps are in the upper 30s and low 40s for most of the day.
Another system will come out at some point early next week, but the focus is on what comes after that. The pattern continues to suggest one heck of a battle taking place right on top of our region from late next week into Christmas week. The GFS continues to show this with a slightly different orientation of the battleground.
The latest run is not shy on precipitation, nor precipitation types…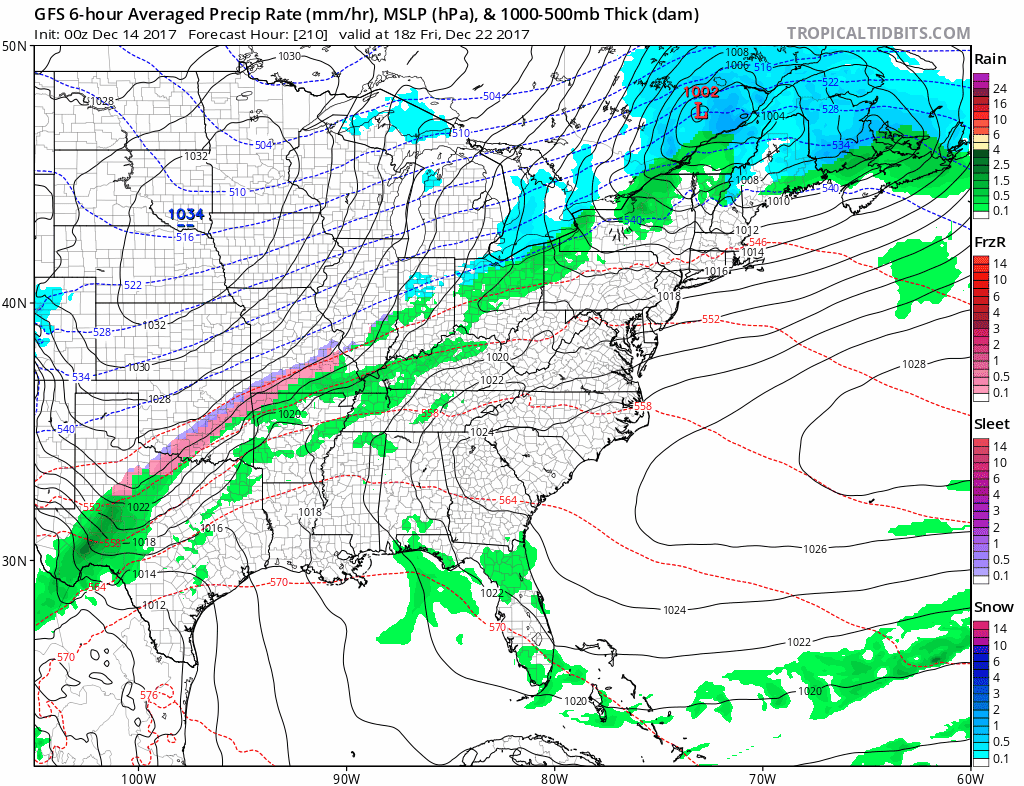 The amount of liquid precipitation on that particular run…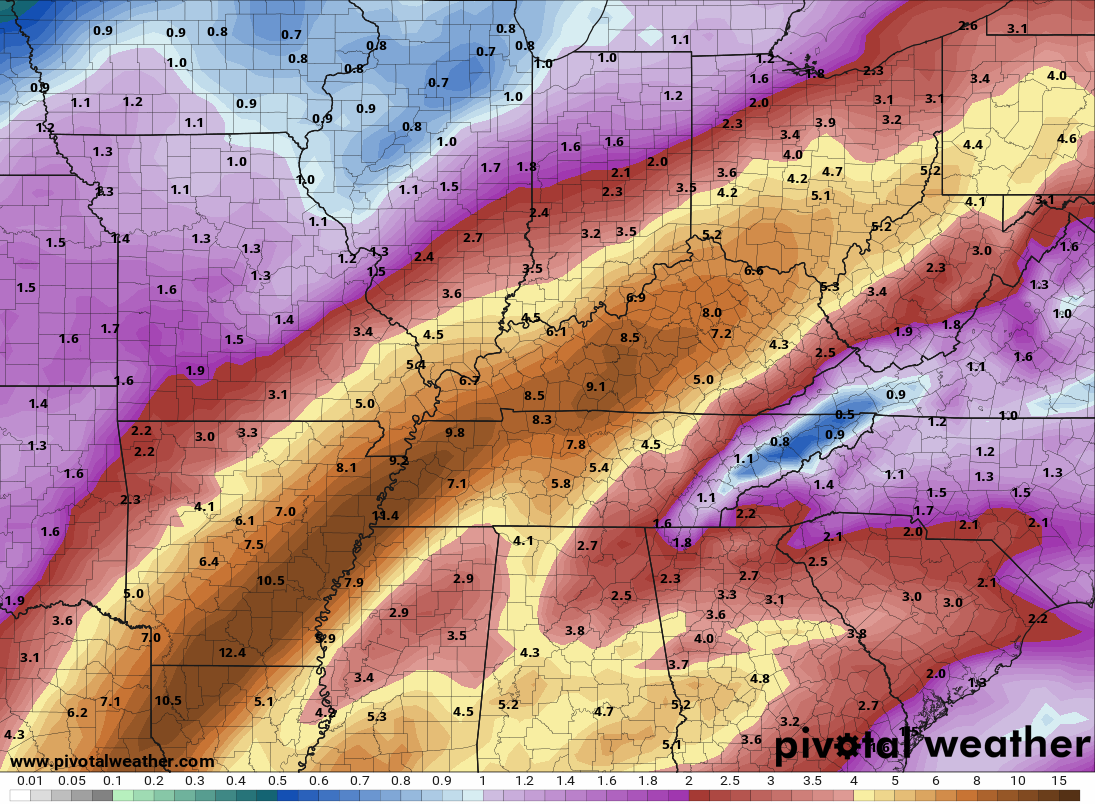 Don't take that run seriously… I'm only showing it, like all other runs, to establish a trend. The operational runs will vary greatly from run to run.
Several days ago, I posted this map showing my thoughts on where the pattern was going by Christmas weekend…
Compare that to the latest GFS Ensembles 5 day average temperature anomalies centered on Christmas…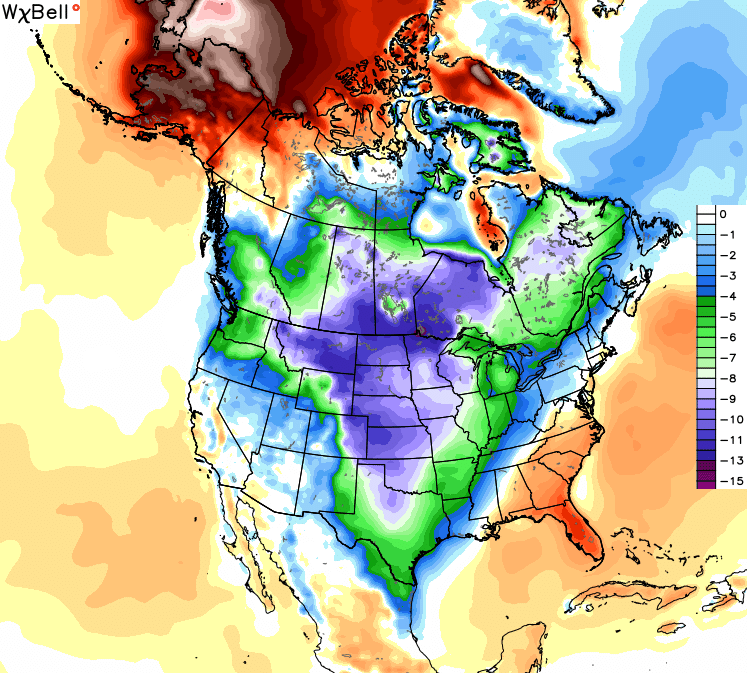 THAT is a heck of a match to the map I've had out for a while.
What about the wintry look on the same GFS Ensembles. Here's the average snowfall through Saturday, December 23rd…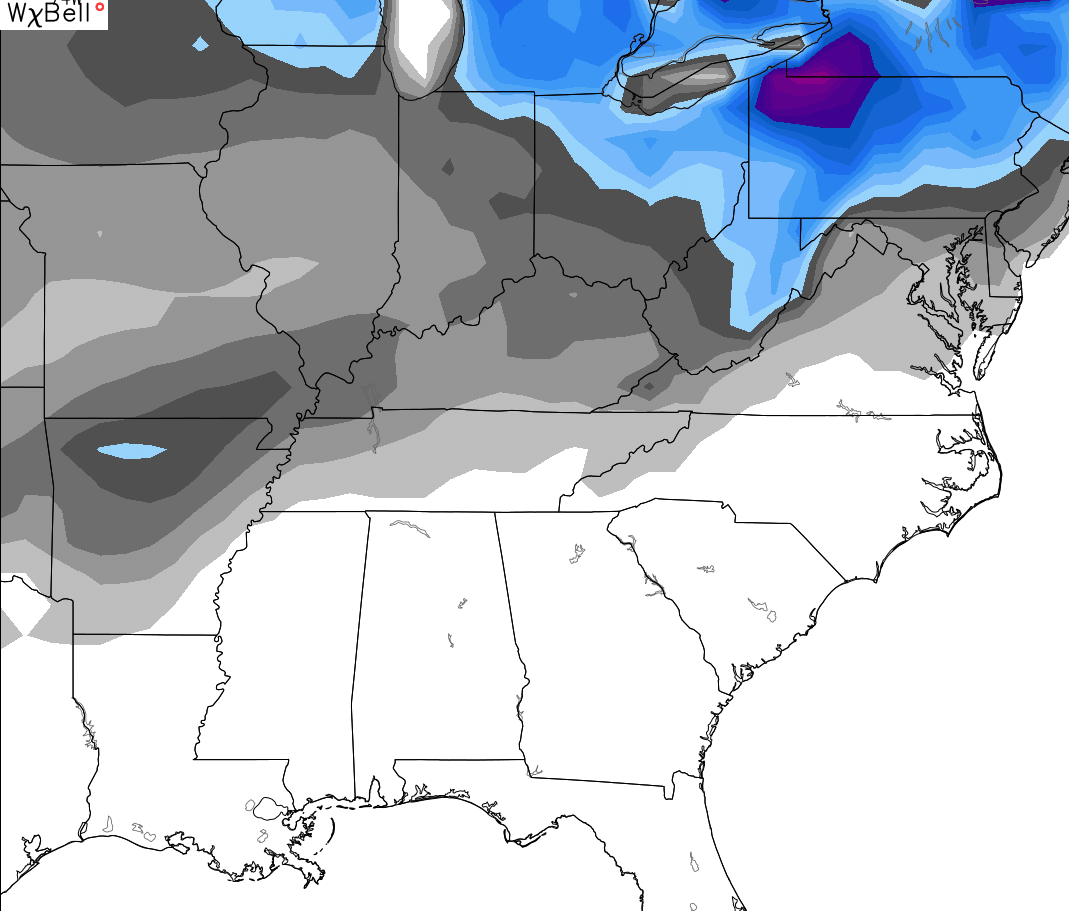 Let's take that same map and add the next 5 days to it…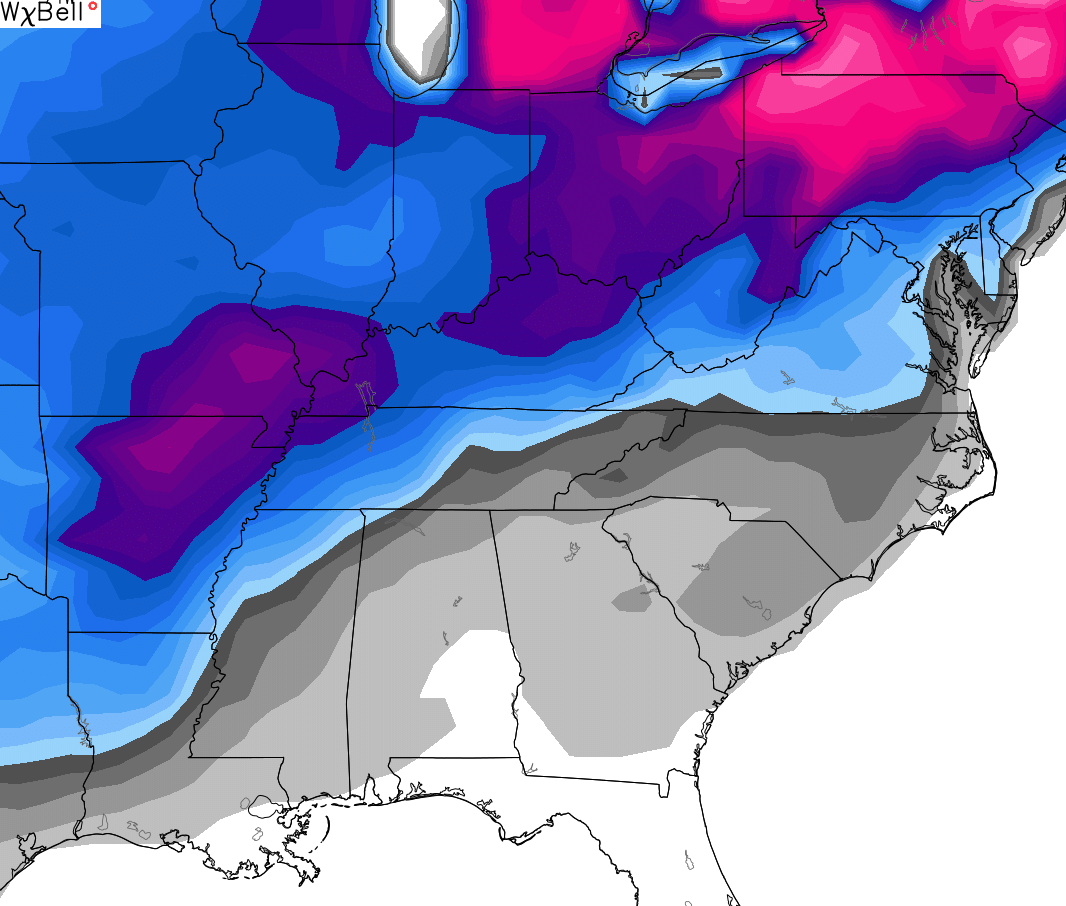 The only thing to take away from all of the above maps is this: The pattern is conducive for winter weather in our region from late next week through Christmas week.
I will have additional updates later today, so check back. Make it a good one and take care.