Good afternoon, folks. It's a cloudy and cold day for much of the region, as our cold December rolls on. A few flurry or two will also be spotted from time to time, but it's the active pattern ahead getting all the attention.
Let's skip ahead to later this weekend and the chance for rain moving in. Chilly showers will move across the state from southwest to northeast on Sunday…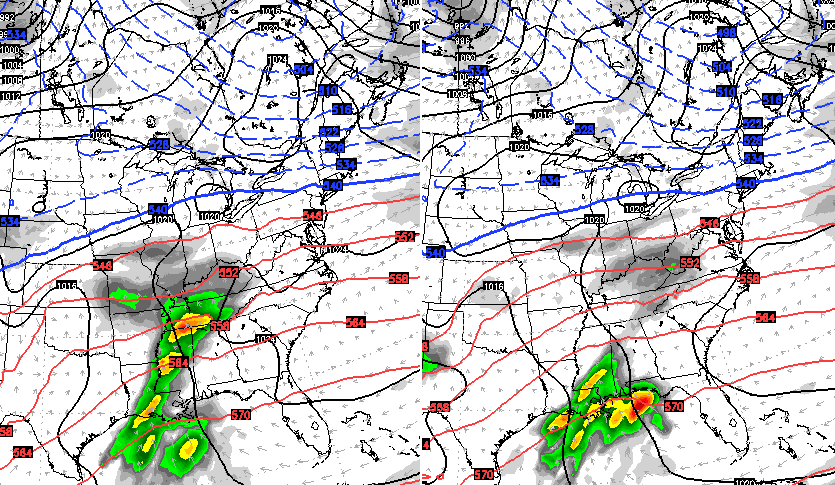 That's some pretty light stuff, with temps in the upper 30s and low 40s.
Another shower maker then moves in from the same direction by Tuesday. This one will be able to tap some colder air behind it…

From there, we continue to see pattern setting up a battleground of wintry precipitation across our region as we head into the Christmas weekend. The operational models will continue to go back and forth on exactly where this sets up. Don't get caught up in any one model showing snow, ice or rain for our region. Just don't. All three modes of precipitation are VERY possible around here.
Here's an animation of the GFS from late next week through the following week. It's already much different with the initial system moving in on Friday of next week, but continues to indicate the Christmas mess with another system behind it…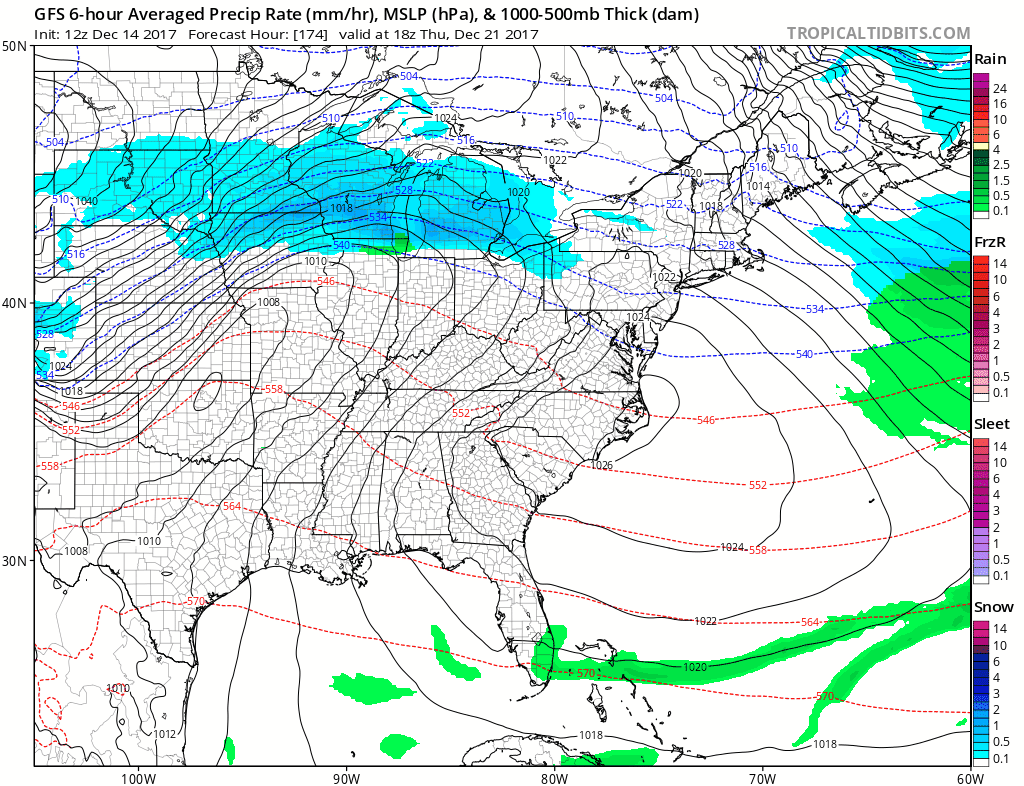 The Canadian Model doesn't go out as far as the GFS and only gets to Christmas Eve morning. It does show a similar evolution but with a much colder look…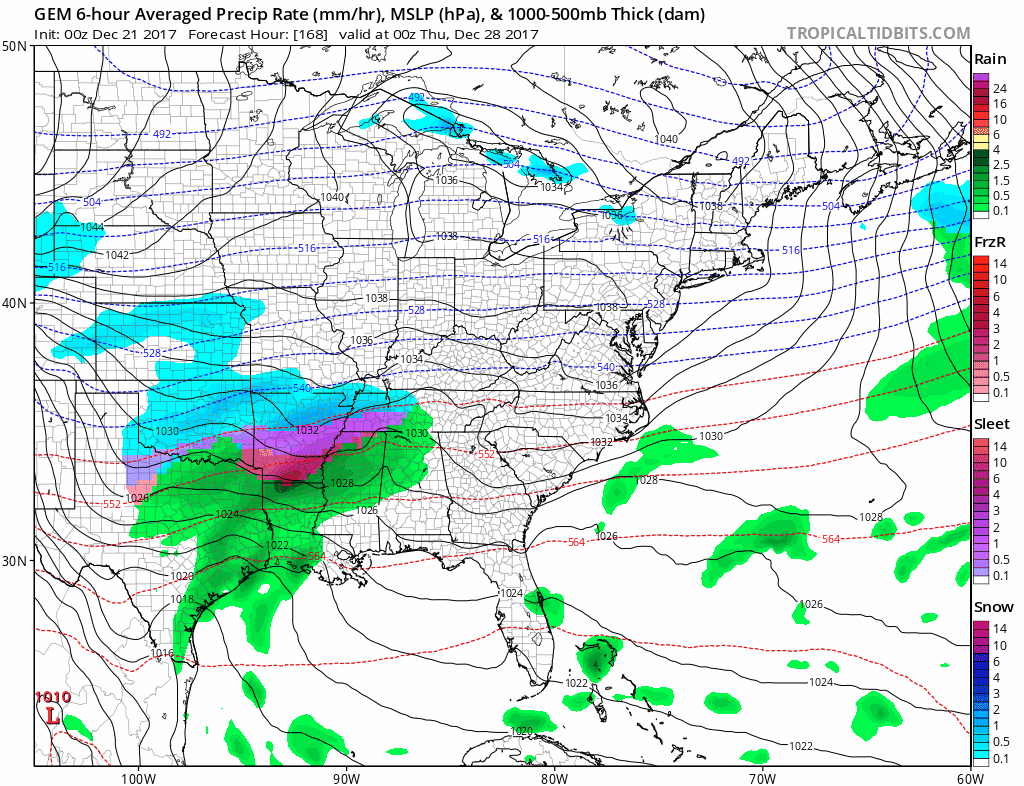 You can clearly see how both models have a similar idea, but differ on placement and the depth of the cold air. True arctic, like what is forecast to invade the country, often presses farther south and east of what the models suggest. In addition, this has not been year or fall of a strong southeast ridge. Trends, folks.
The CFS 5 day temperature anomalies in Celsius look similar to my map from earlier this week…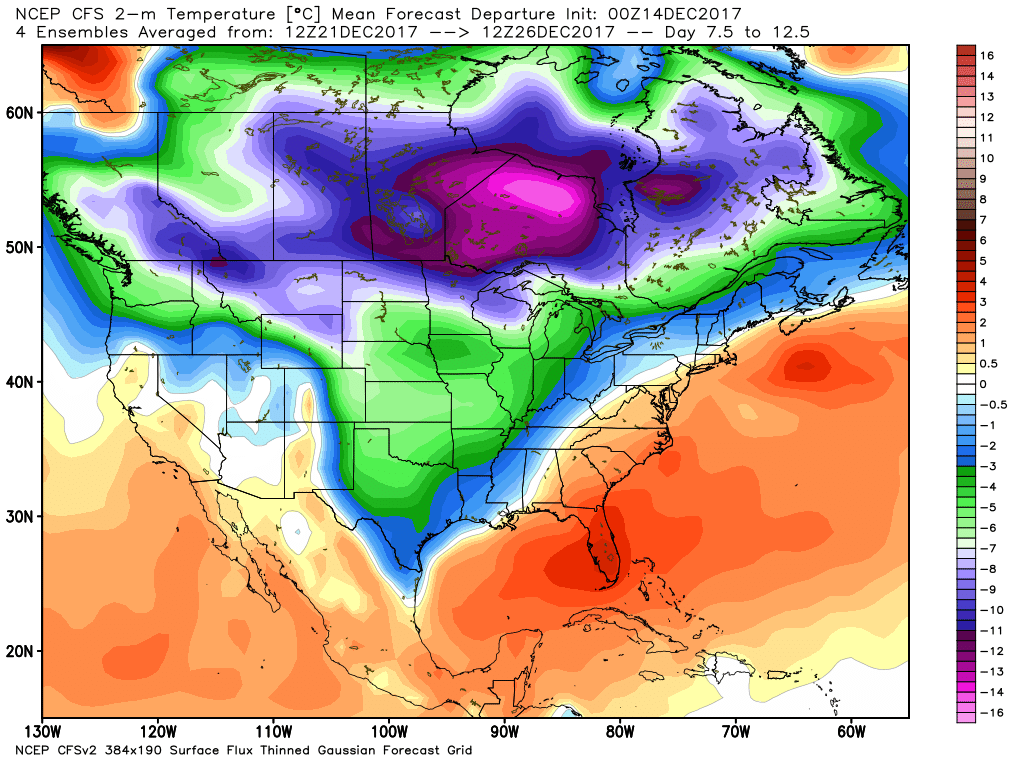 I will see you guys for another update this evening. Make it a good one and take care.