Good evening, gang. I wanted to drop by for an update on the busy pattern taking shape over the next few weeks. It's one where the models are giving us some serious swings.
In the short-term, the first light shower maker arrives on Sunday, with another rain maker coming Monday night and Tuesday…

That will pull in some colder air for the middle of the week, but will then be followed by a nice bounce back in temps. That's ahead of a cold front moving our way by late Thursday into Friday.
The European Model continues to show some VERY wild swings in how it handles the setup behind this front…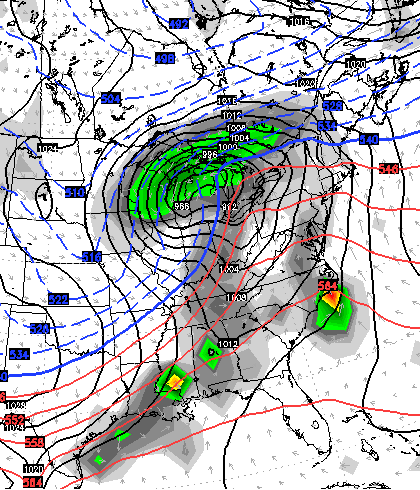 The new run plows the cold air through here to start Christmas weekend…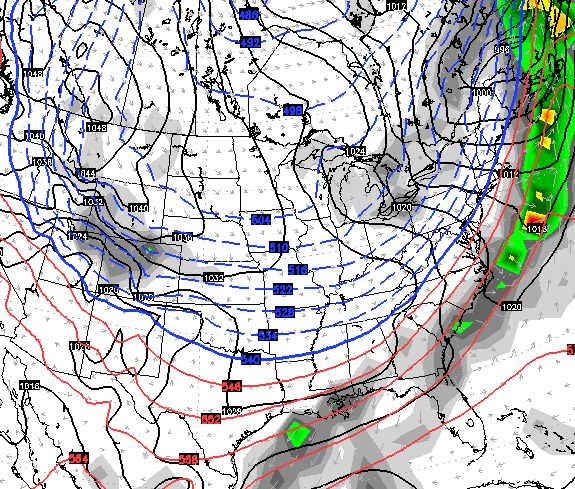 That allows for a big storm system to develop across the deep south by Christmas Eve morning…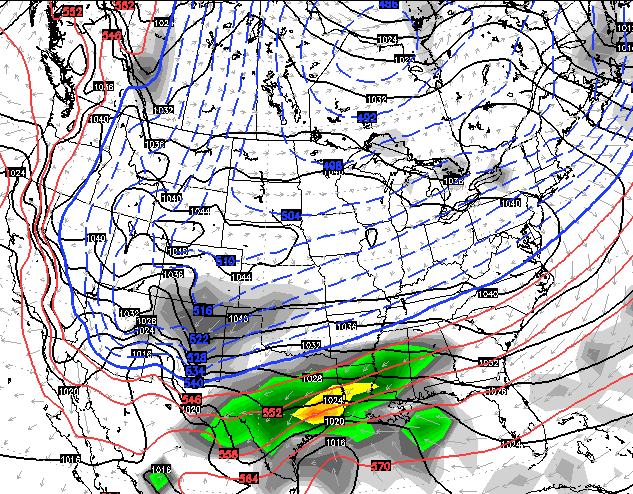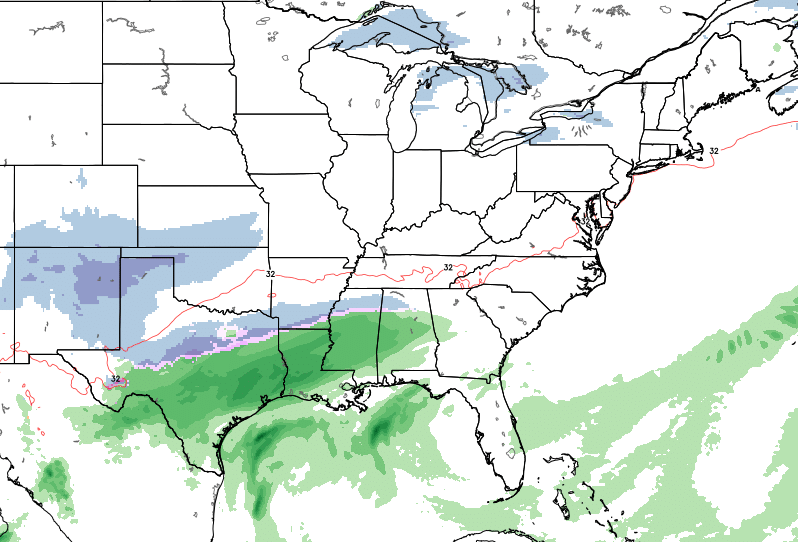 That's a similar look to what the Canadian Model gave us earlier today, but is also a far cry from the past few runs of the European Model.
With such an extreme temperature gradient setting up across the country, the big swings on the models will continue for several more days. They are having a tough time figuring out where to place the battleground for winter weather.
The GFS keeps giving us a different look, with the latest look being colder than the earlier runs…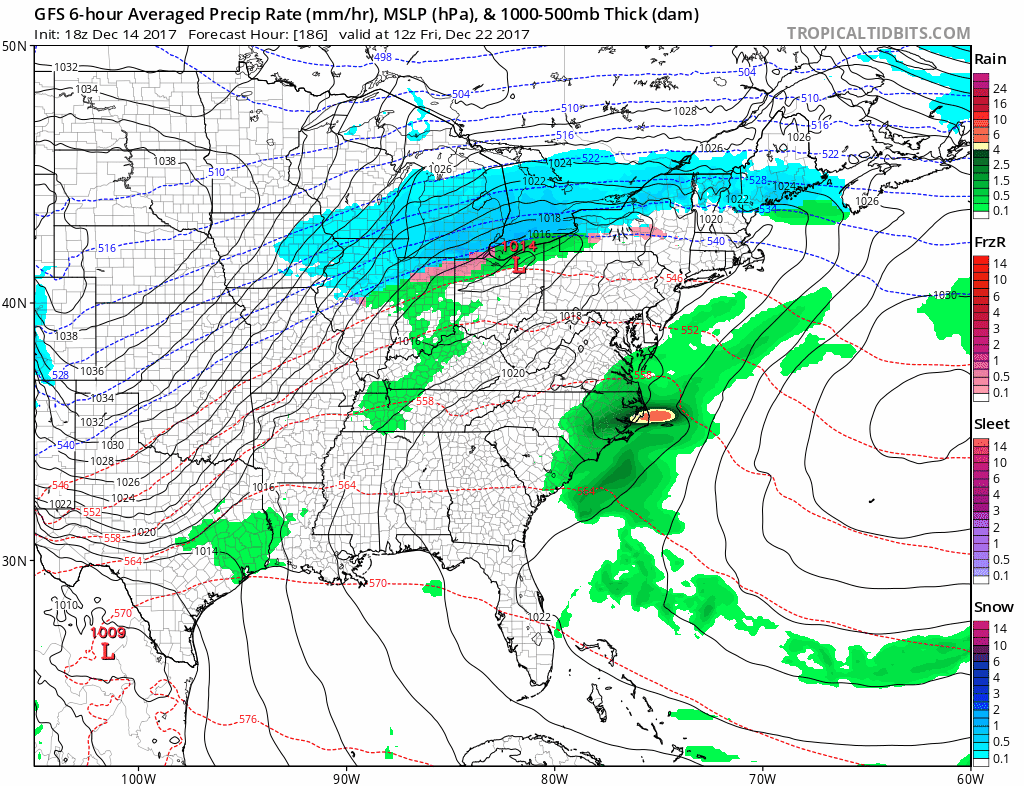 Again, all I can tell you is that we are in the zone for potential wintry precipitation Christmas weekend into Christmas week. That's pretty much it.
It is interesting to see the GFS Ensembles showing the cold air being more entrenched than the operational GFS. Here is the 5 day temp anomaly in Celsius…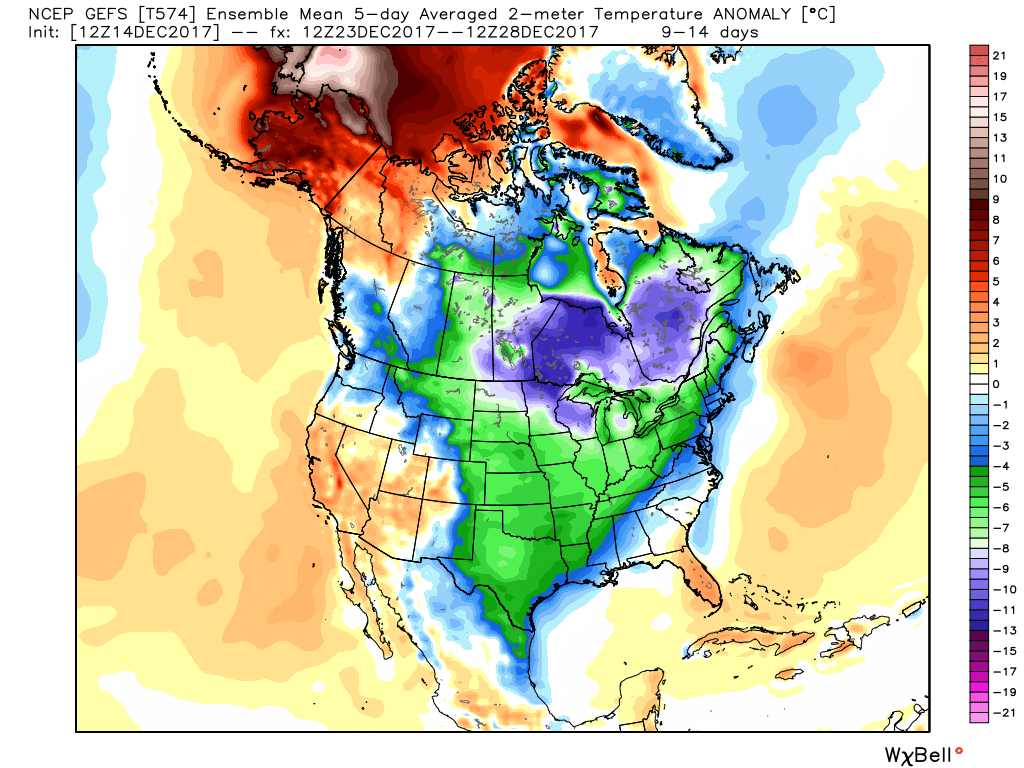 Make it a great evening and take care.