Good Friday, folks. It's another cold day taking shape across the bluegrass state, with a half and half weekend set to follow. This kicks off a very busy weather pattern, likely taking us through the upcoming holiday season. From Christmas to New Years, some problems are showing up.
Let's begin with the cold of today. Mostly cloudy skies will be noted, with some rays of sun and a passing flurry possible. Highs are generally in the 30s, but gusty winds will make it feel colder.
Speaking of gusty winds, those winds will kick up on Saturday, spiking temps into the upper 40s to around 50 for many areas. Clouds will increase during the afternoon, with chilly showers scooting in here for Sunday. This is not a big rainfall by any means, as the system weakens…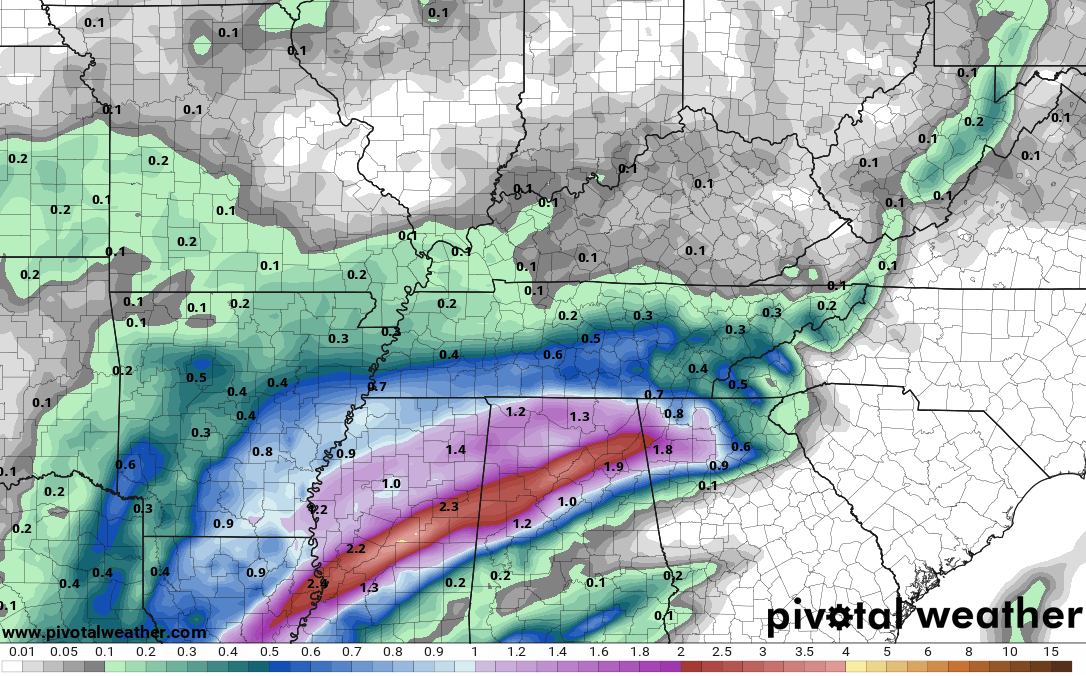 Temps actually bounce up as that rolls past us by Monday, with another shower maker coming in by Tuesday. That will be followed by colder air…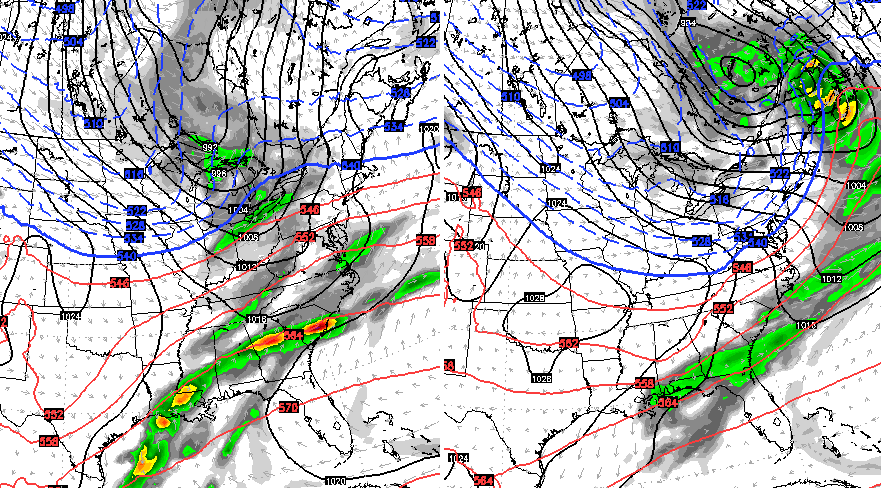 After that goes by, winds turn southwesterly on Thursday and that will boost our temps to near 60 degrees. That will be ahead of a big time cold front marching our way one week from today.
The GFS has done a 180 from recent runs and shows this front moving through on Friday, with rain changing to a wintry mix…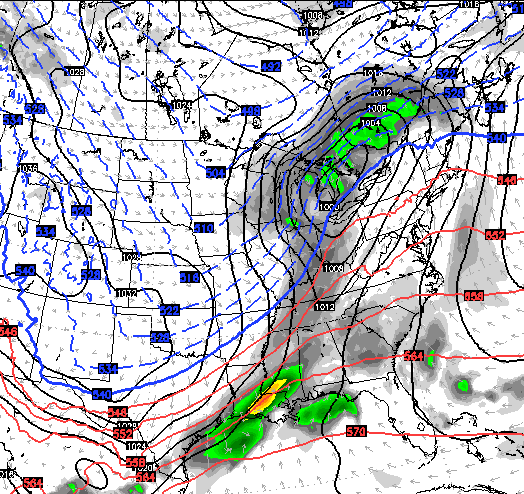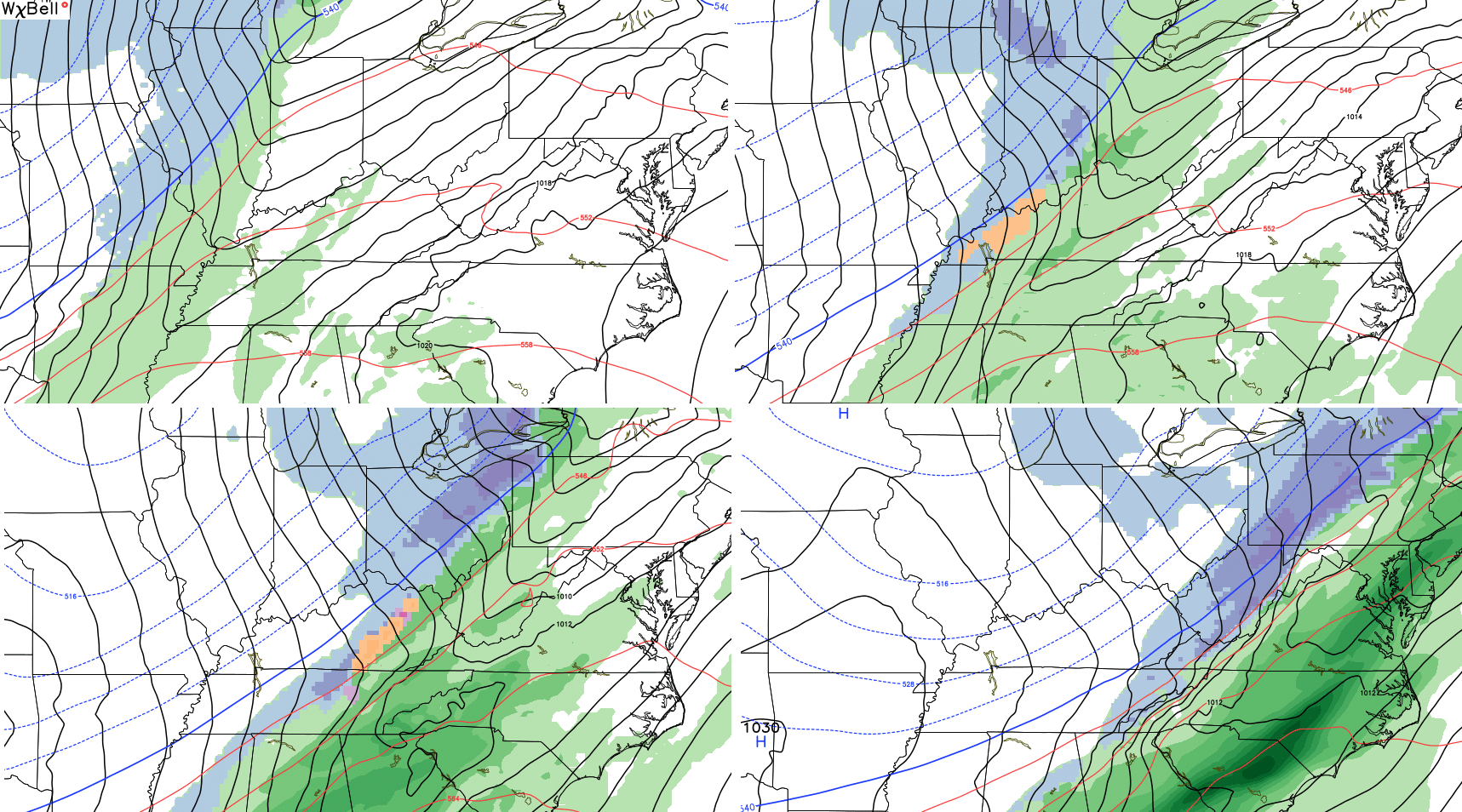 The GFS then just overwhelms the pattern with cold air, basically killing any storm after that. It does show a light snow maker on Christmas Eve and Christmas Day…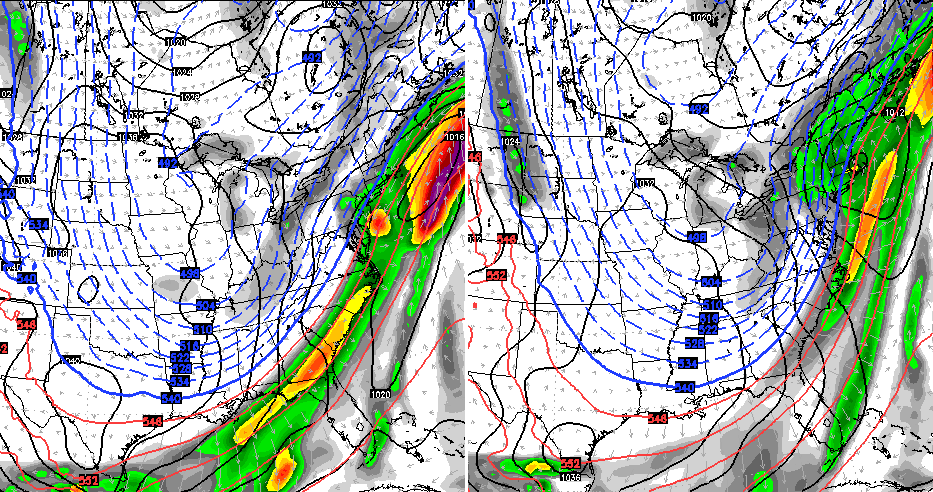 I've been warning you on just how extreme these flips on the operational models would be. The above run of the GFS shows that very well. For the record, I do not think that run is correct in showing no storm system.
The Canadian model brings our Friday front through, then has a wave of low pressure bringing rain and snow behind it on Saturday, with a larger storm lurking to our southwest by Christmas Eve…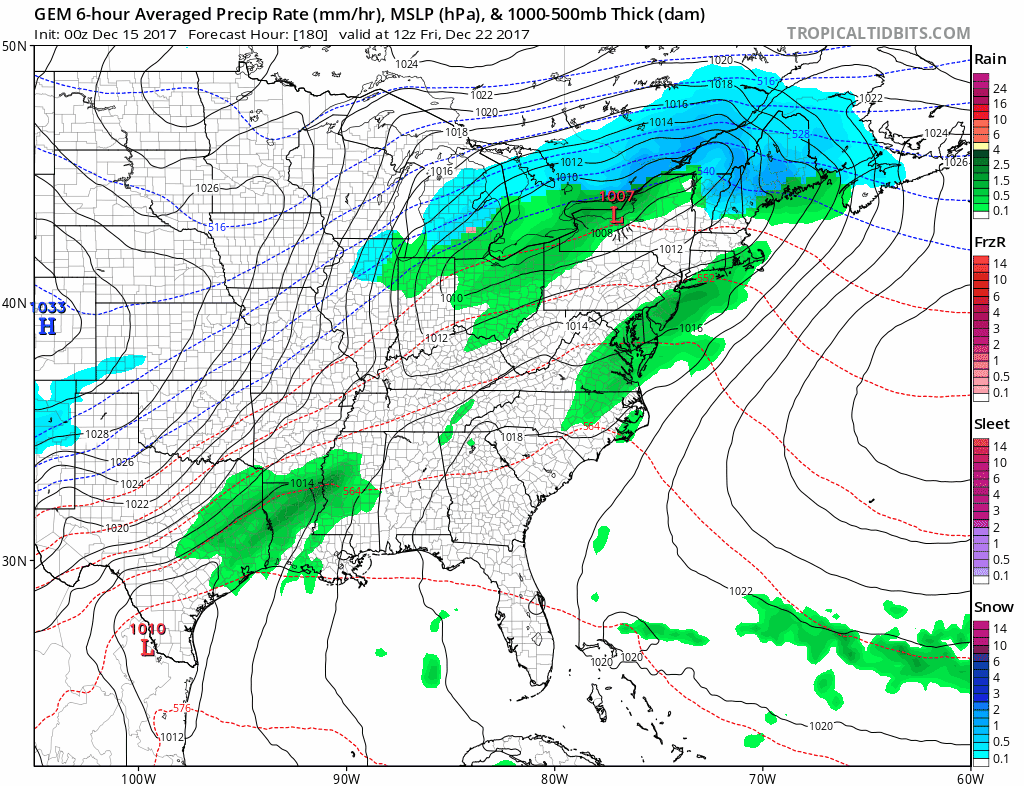 The new European Model continues to offer a totally different solution than the run before it. The "king of models" is showing ZERO continuity from run to run.
With the GFS going to the extreme cold and having no significant winter weather maker with the current run. I decided to look at the individual GFS Ensemble members to see what they offer up. Most of them have the late Christmas weekend storm system, but vary greatly on where the winter weather shows up…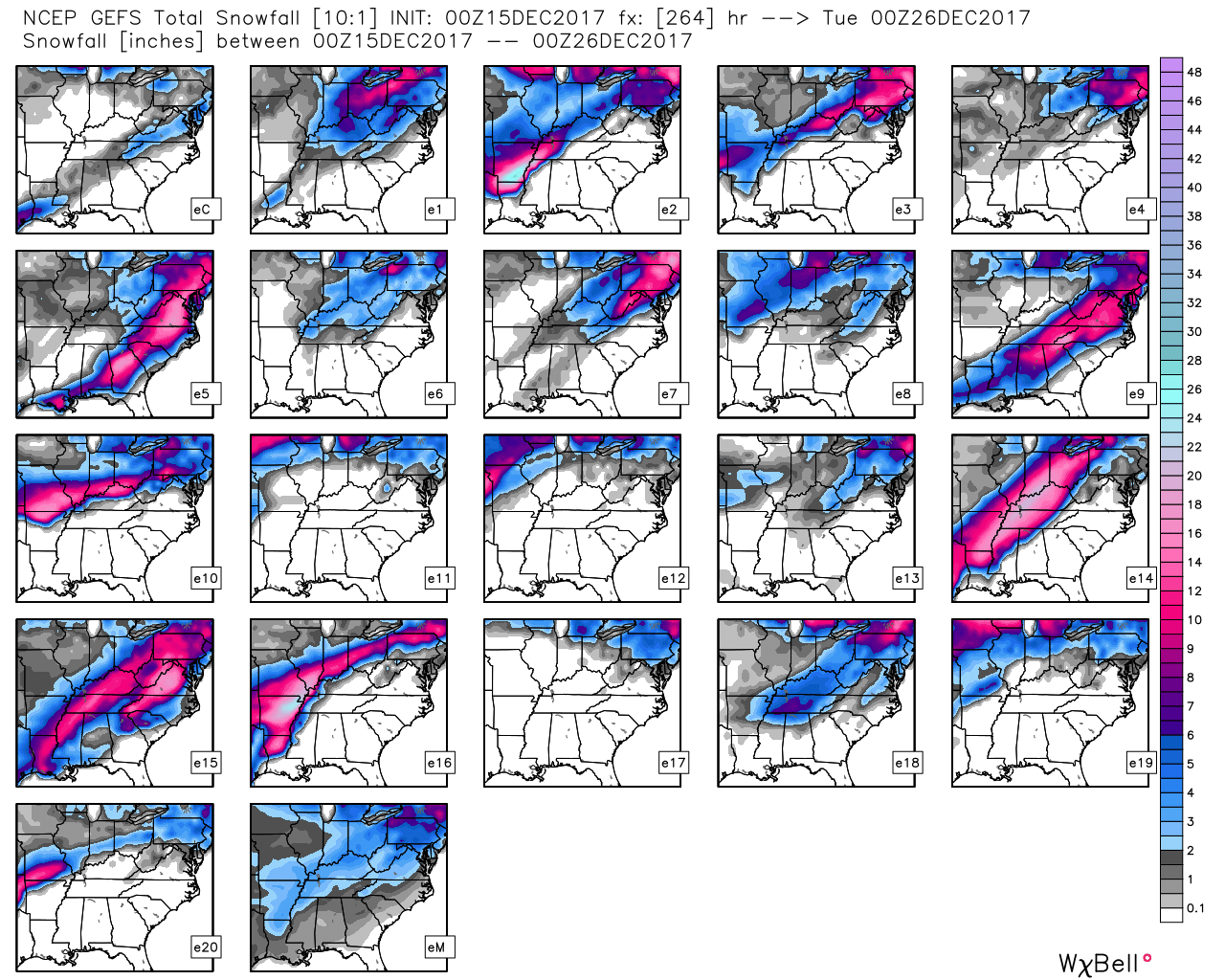 If we expand that out through the rest of Christmas week, we find additional winter threats showing up on the Ensembles…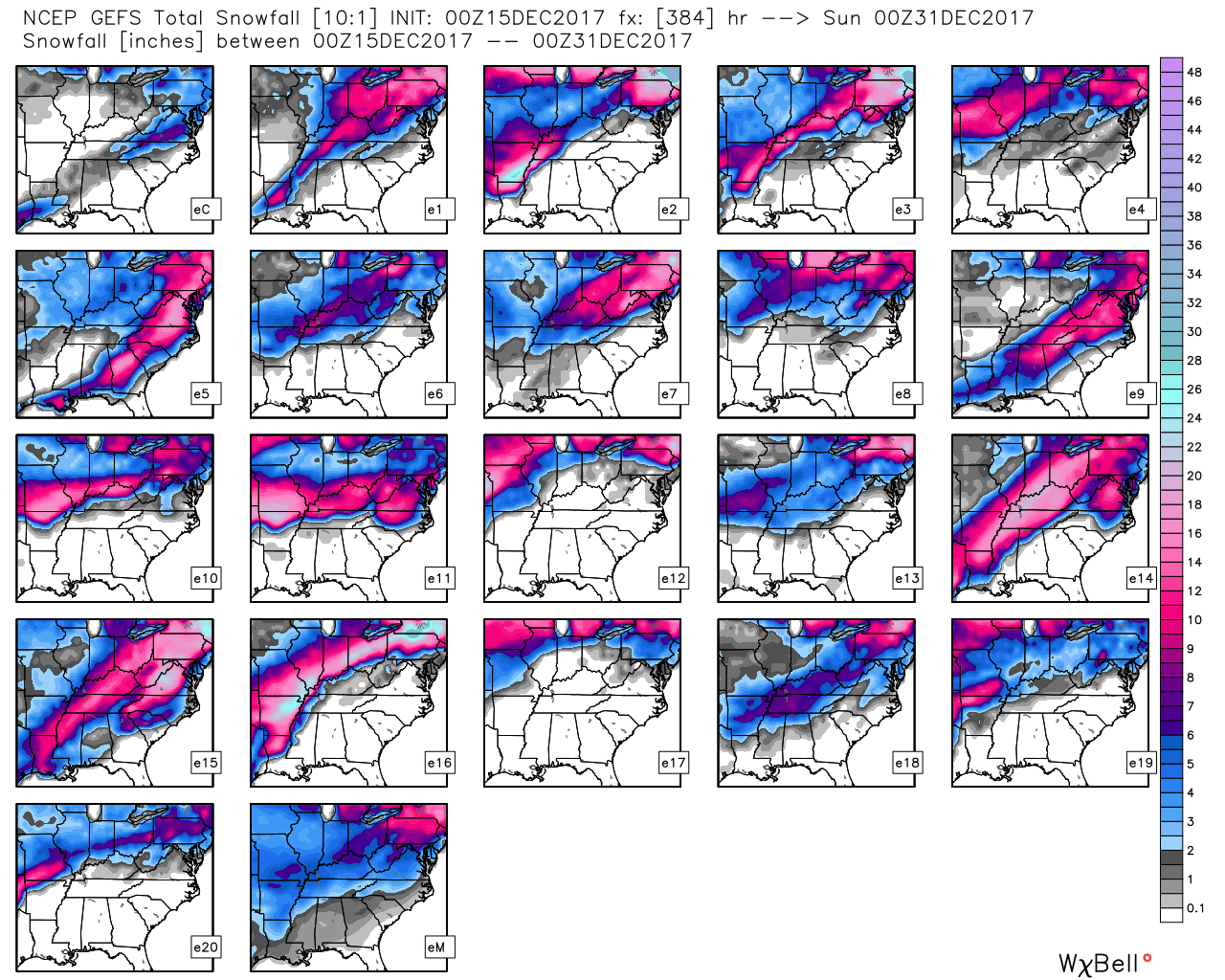 What's my take on all this? The exact same as I've been telling you every single day this week. The models are all going to struggle and give you wild solutions from run to run. That's what happens when you have a rather extreme setup across North America. All precipitation options are on the table for Christmas weekend into early Christmas week.  I can't tell you if it you will have rain, snow, ice or a combo of the three from this far out. That's about all I can say at the moment.
I will have additional updates later today, so check back. Have a great Friday and take care.