Good Saturday, everyone. Today is shaping up to be a really nice weather day across the bluegrass state, but some rain is on the way for Sunday. While the weekend setup is always important, I'm sure most of you are here to talk about the potential for next weekend. That just happens to be Christmas weekend, and there's the potential for winter weather.
Before we get to all that, let's talk about the current weekend. Temps today are very pleasant, but you will notice some clouds rolling back in later today. That's ahead of a system zipping in from the southwest, bringing a few showers for Sunday…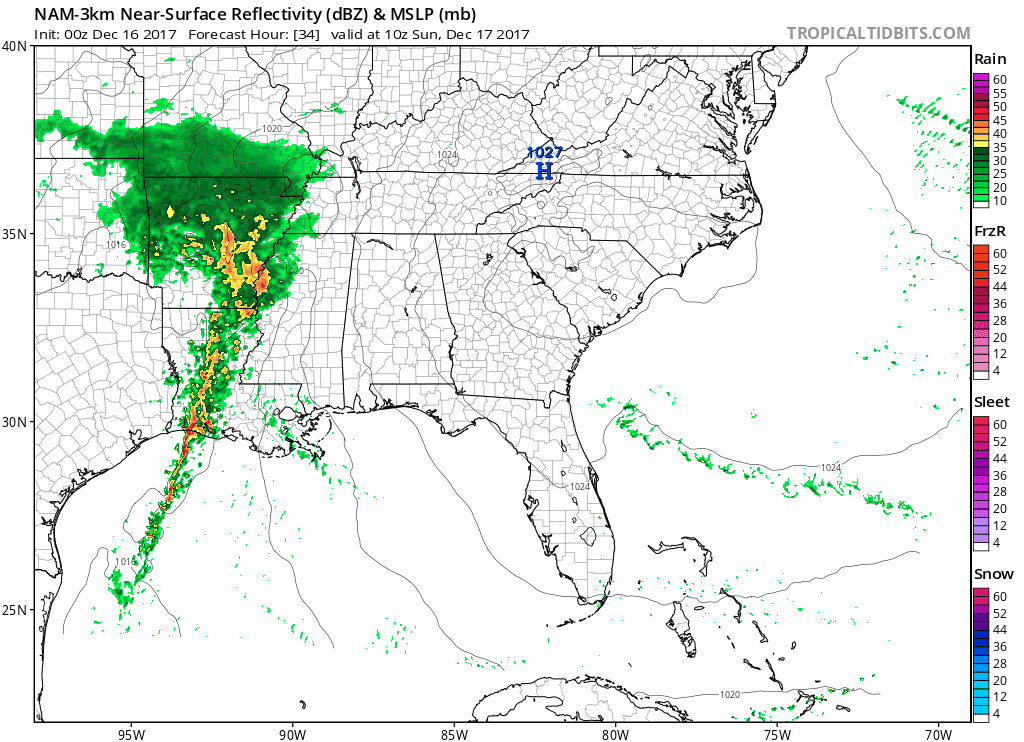 That's a chilly rain with upper 30s and low 40s out there.
The setup into early next week will feature quite a few clouds to go along with a few showers possible. The shower chance may increase a bit Tuesday and Wednesday, as a cold front drops in from the northwest. That will knock the temp down a few degrees for the middle of the week, but a big mild up is likely Thursday.
That will be ahead of a strong cold front rolling our way by Friday…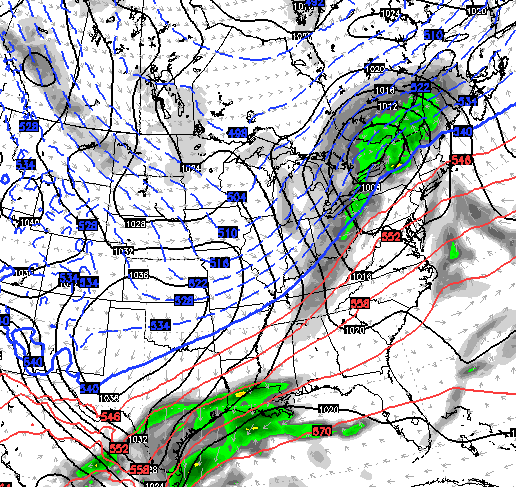 The GFS has this coming through and ending as a bit of frozen precipitation…

The setup for Christmas weekend into early Christmas week continues to be a very changeable one. It's one that can put our region in the line of fire for a healthy winter weather event. The models continue to flip and flop with each run showing something different from the prior run, with no two models handling things the same way.
We can easily see all types of precipitation during this time. From rain to snow to ice to a combo… all options are on the table. Your Christmas can be white or it can be wet… It's just way too early to get a firm handle on how this extreme looking scenario plays out.
The latest GFS is a Bing Crosby special, with Vanilla Ice in a co-staring role…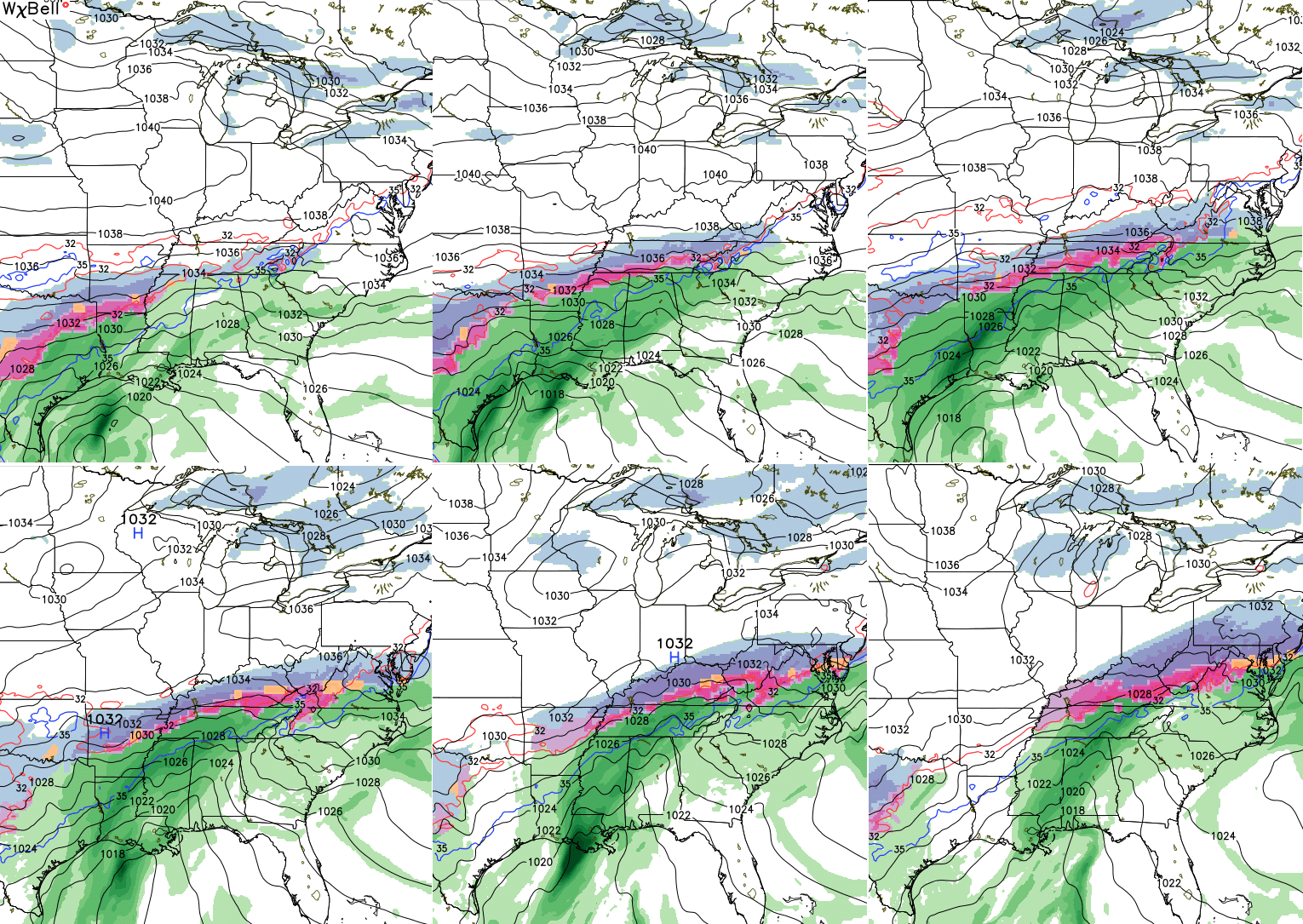 The model then follows that system up with another winter look a few days after Christmas…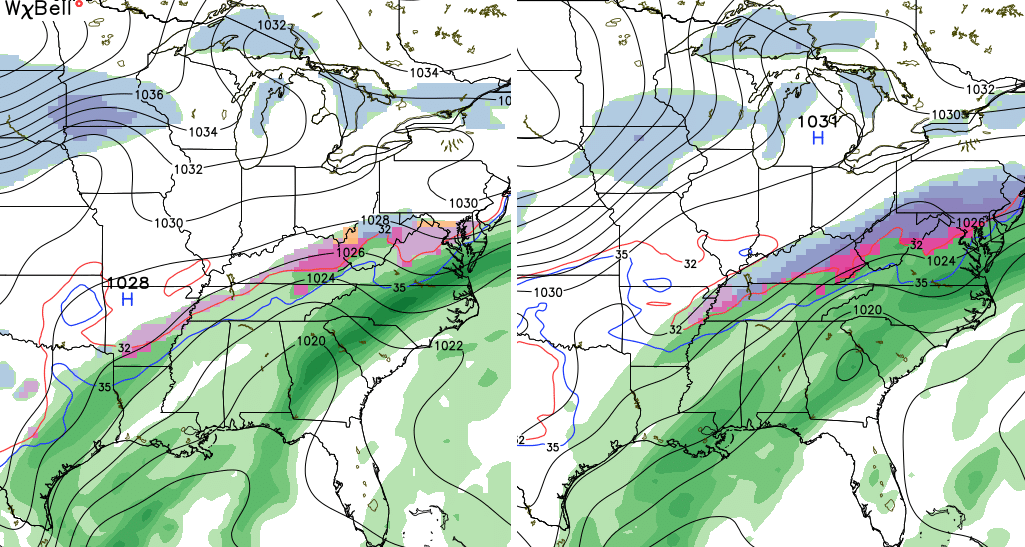 For fun, the snowfall map from that run of the GFS…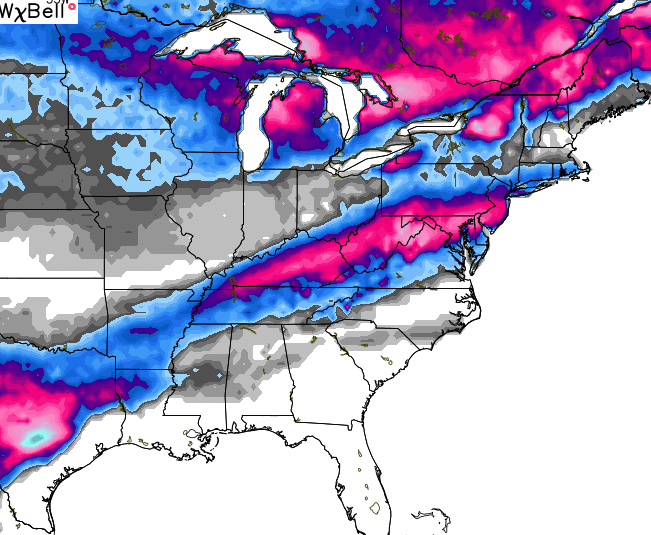 Here's the ice look…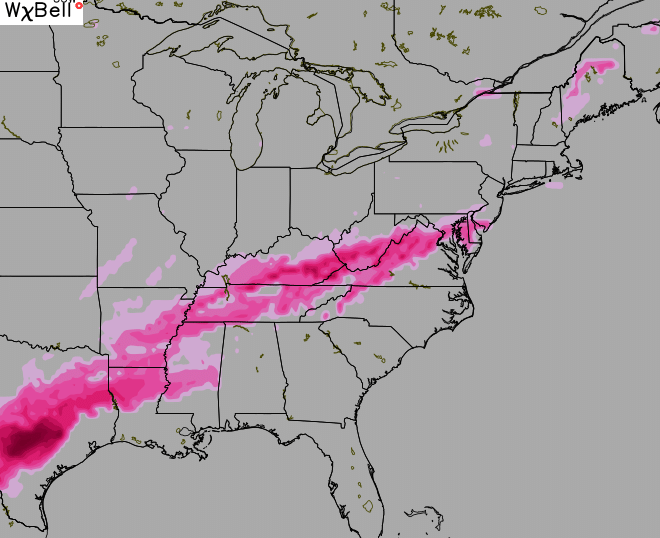 This run of the GFS looks very much like the European Model from Friday afternoon. To further illustrate my point of the models being all over the place, the new run of the European Model overwhelms the pattern with cold air, with a smaller storm just to our east…

On the other side of the model spectrum is the Canadian. It's the rainiest of the entire bunch…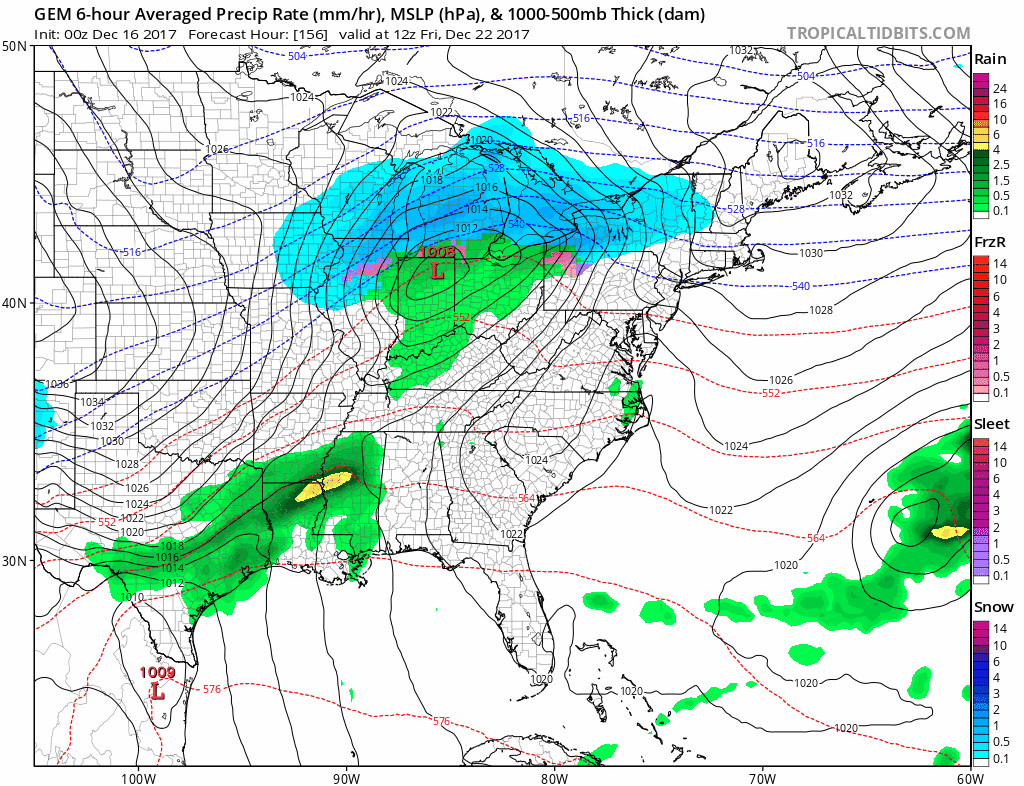 As I said when I made this map on Monday…
I will use good old fashioned pattern recognition instead of relying on the back and forth of computer models. 😉
Updates will come later today, so check back. Make it a good one and take care.